The 1911 pistol is one of the most highly regarded handguns in the history of firearms. It is still wildly popular today for everything from home defense to competition shooting. Considering its popularity, it should be no surprise that there is a wide range of aftermarket accessories available for 1911 pistols.
From performance upgrades to aesthetic parts, there is no shortage of options for the 1911 enthusiast. One aftermarket part that some shooters want to add to their handguns is a compensator. Intended to help reduce recoil and muzzle flip and, in turn, improve accuracy, a 1911 compensator might be right for you.
Keep reading to learn more and to check out the best 1911 compensators available on the market today!
At a Glance: Our Top Picks for 1911 Compensator
Comparison of the Best 1911 Compensators
IMAGE
PRODUCT

Our Top Pick

Best Overall
Comes With Compensator and Barrel
Bushing Compensator Pre-Fit for Barrel

View Latest Price →

Bushing-Style
Many Exhaust Ports
Fits All Government-Style Barrels

View Latest Price →

7 Ports
Threaded
Traditional-Type

View Latest Price →
What to Watch For When Buying a 1911 Compensator
The aftermarket gun parts and accessories market is flooded by almost countless options for just about everything you can imagine and some things you didn't even know existed. That is why it is important to go into your shopping process armed with some knowledge and an idea of what to keep an eye out for. This is especially true for accessories like a compensator that are intended to improve performance and not just a firearm's aesthetic.
There is some debate amongst 1911 enthusiasts as to the effectiveness of a compensator. It is always important to be informed on whether or not a certain part is right for your specific firearm, but even if you determine it won't provide a big performance boost, there is nothing wrong with still getting one purely because you like how it looks. The following tips and information can be a good place to start your 1911 compensator buying journey.
This Section Written By: Brian Belko
Expert Author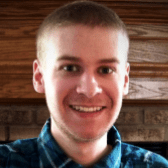 Brian is an experienced freelance writer and technical writer who has previously written for publications such as Wide Open Spaces, Bigfoot Gun Belts, Alien Gear Holsters, and Kampgrounds of America. He brings both a passion for writing and a love of the outdoors to his published content.

Aside from writing and the outdoors, Brian enjoys gardening, being a co-host on The Nostalgia Blast Podcast, and learning to code.
Compensator Contenders
As you check out various compensators, you'll come across two main types, traditional compensators and bushing compensators. Traditional compensators attach directly to the barrel of a 1911 and are generally regarded as having a bigger positive impact on performance. Bushing compensators replace a 1911's barrel bushing and attach to the slide. While they aren't as effective as traditional compensators, if you find one with baffles and chambers it should still have a noticeable recoil-reducing effect.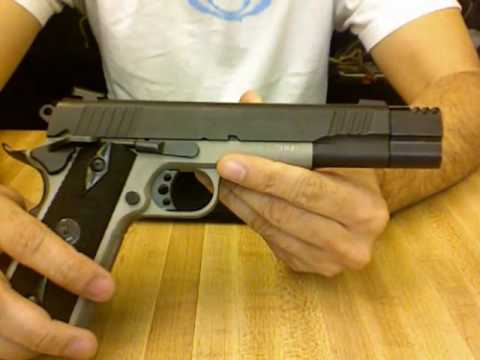 Installation Compensation
A traditional 1911 compensator can be screwed directly onto a barrel that is already threaded. However, if your barrel lacks threading, you'll likely need to take your firearm to a gunsmith which adds to the overall cost of adding a compensator. Bushing compensators are easy enough for most gun owners to install on their own which helps to keep additional costs non-existent.
Finish Decisions
The finish on a 1911 compensator you are considering adding to your firearm is another important factor to take into account when making your decision. If the aesthetics of your 1911 are important to you as they are too many, then pay close attention to the finish to make sure it matches your firearm's finish. A direct comparison is best, but when that isn't possible you'll have to rely on your eye. There is also something to be said for the look of a contrasting 1911 compensator so keep those in mind as well.
Review of the Best 1911 Compensators
Now, let's take a look at our favorite 1911 compensators. We'll explain what makes each of them unique and worth your time and money.
Clark Custom 1911 Drop-In Compensator Kit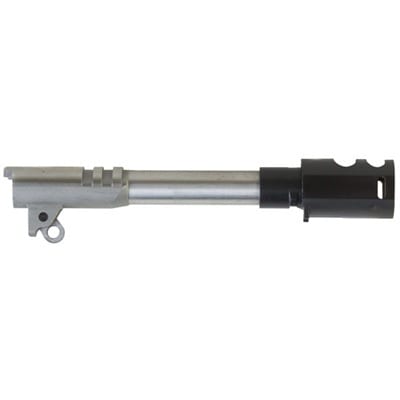 We may earn commission from purchases made from our links, at no additional cost to you
What Recent Buyers Report
The barrel and compensator kit requires simple drop-in installation and features a match-grade finish which impresses users the most. The accuracy and recoil reduction of this kit are amazing and it fits snug inside the frame. The kit reduces both muzzle rise and recoil and has not been reported for any feeding or reliability issues.
Why it Stands Out to Us
This is a combo kit that has both a compensator and barrel. The bushing compensator is pre-fit for the barrel, so this is a great pick if you're putting together your own custom 1911 and have yet to pick pieces for those two slots in your build. The compensator is great at reducing your overall recoil and the barrel is a match-grade variety, designed to improve speed and accuracy at long ranges.
This is a combination of a match grade barrel and a compensator. Which prevents you from buying them separately and then going through the hassle of installation. The kit is extremely easy to install and promotes flawless feeding. The barrel fits perfectly and offers exceptional accuracy.
This does mean that if you plan to use the compensator with a different barrel, a little gunsmithing might be necessary to make sure that everything will fit together naturally. However, since these come in a pair, we think using them together is the natural way to go.
The two pieces are made with excellent quality materials and are easy to install. Once again, no gunsmith visit is necessary. For the money that you spend, you're getting some incredible value considering that these two pieces are about a third of an entire 1911.
However, this kit will have less value if all you need is a compensator by itself. In that case, you should look elsewhere.
Who Will Use This Most
The match-grade quality of this kit truly implies that the kit is perfect for competitions. Additionally, the kit is great for practice and even self-defense. The pre-installed kit and barrel make it an easy choice for beginners or people who do not want to visit a gunsmith.
Bottom Line
The Clark Custom 1911 barrel and compensator kit is a value for money upgrade to your 1911. The kit prevents you from the hassle of tedious installation and offers amazing accuracy, along with a reduction in muzzle rise and recoil.
This is actually a barrel/compensator duo kit that provides both pieces for a great bargain. If you're putting together your own custom 1911, you'll definitely want to check this out. The compensator is pre-fit for the barrel and both pieces are designed to last. Install them on your own without having to visit a gunsmith.
Pros
No Gunsmithing Required
Excellent Value for the Price
Improves Accuracy and Recoil
Wilson Combat- 1911 Multi-Comp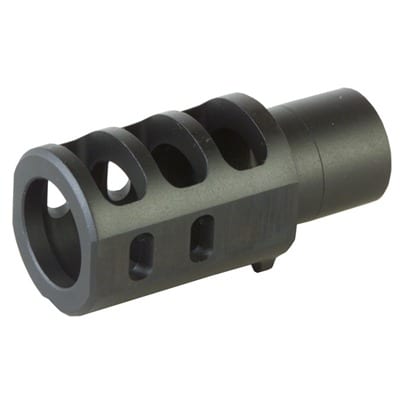 We may earn commission from purchases made from our links, at no additional cost to you
What Recent Buyers Report
The users of this multi-comp compensator seem quite impressed with its aesthetics and the big difference in muzzle jump. While some users seemed concerned about the fitting, none of them had negative opinions about its performance. The comp is also quite tough and delivers great value for money.
Why it Stands Out to Us
This compensator is a hybrid device that tackles both muzzle rise and recoil. The comp is quite easy to install and has been priced perfectly to suit the average joe. The installation is as easy as fitting a new barrel bushing, and it fits all calibers of government length barrels.
Here we have a great addition to any government-style 1911. It's been machined to fit the precise shape and size of most government-length barrels. If you already have a 1911 in this fashion, you'll want to consider this piece for the aesthetic aspect alone.
But even without the aesthetics, it's a great piece. It has a lot of exhaust ports and chambers to release as much gas and recoil energy as possible, negating a lot of the poorer aspects of a bushing-type compensator. This will allow you to retain the slim appearance of a government 1911 while still having some exceptional recoil control.
Installation is easy without a gunsmith, although you should be careful and use a rod to be sure that you have everything aligned as you put the piece on. Some minor fitting might be required after the fact, especially if you aren't using a government barrel or frame. However, if you do fit these criteria we can think of no better compensator.
Who Will Use This Most
This muzzle can be used by everyone who wants to add a compensator to their 1911. It is good for practice, plinking, competitions, and self-defense. The compensator helps with firing quick follow up shots accurately, so you may consider it for EDC.
Bottom Line
The Wilson Combat multi-comp is by far the coolest looking compensator on our list. It fits almost every 1911 model with a full-length two-piece guide rod. It has been aptly priced to suit all budgets and is a very useful addition for the 1911 pistol.
This is a bushing-type compensator that does a great job at reducing recoil and fitting the aesthetic vision of a government-type 1911. It'll allow you to make or finish the gun you've always dreamed of having while still providing you with some great accuracy-boosting benefits. The installation is easy here, too.
Pros
Easy Installation
Controls Recoil Very Well for Bushing Piece
Excellent to Pair With Government-Style Frame and Barrel
Cons
Needs to Be Fitted Carefully
3. EGW 1911 Hybrid Titanium Compensator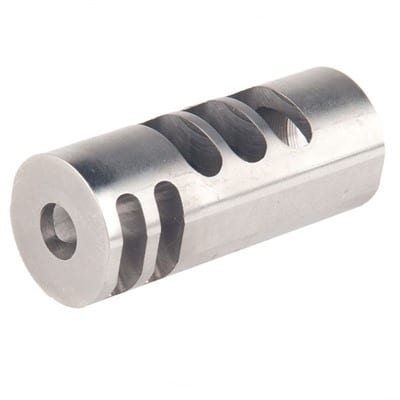 We may earn commission from purchases made from our links, at no additional cost to you
What Recent Buyers Report
The compensator is exceptionally durable and well made and delivers considerable reduction in muzzle rise along with recoil. The stainless steel appearance looks amazing, while the size of the comp stays in line with the barrel, thus eliminating any holstering or snagging issues. However, a contradiction was also reported by a user regarding the threading size.
Why it Stands Out to Us
This device has been made from high-grade titanium, which is by far the best metal to be used for a compensator. The seven ports have been properly aligned to maximize the porting effect while keeping the gun stable. Additionally, the compensator is very easy to install and aesthetically pleasing.
This is a traditional-type compensator, so it'll rest at the end of your barrel and extend the overall length of your weapon. As we discussed, this has several benefits, namely that it improves your accuracy at range and does a better job of reducing vertical recoil than most bushing-type compensators.
This compensator also has a threaded interior, so the bullet you fire will continue to spin for a fraction of a second longer. This will improve your accuracy even further, resulting in gains that you'd previously only dreamed of. It feels wonderful to shoot a 1911 with a compensator like this one, which has a good weight and feel without being too bulky. This is due to its titanium construction, which is durable but balanced.
The price is a little high, but this ensures quality and performance. It's an ideal addition to any 1911 that you intend to push to the maximum reaches of its effectiveness, such as during a marksmanship tournament against other, more modern pistols. Whatever your need for a compensator, we're sure that everyone will appreciate just how excellent this particular model is.
Who Will Use This Most
As the manufacturer describes, the compensator has been designed for Steel Challenge and Bianchi Cup shooting events. Which means it is ideal for shooting competitions. Additionally, it can also be used for target practice, hunting, and self-defense.
Bottom Line
The EGW 1911 hybrid compensator is the answer for pro shooters who need an apt device for high-end shooting competitions. The compensator is extremely durable and boasts a high-quality finish with appealing aesthetics. While being priced in a comparatively higher bracket, the quality and performance of this device are worth it.
This excellent traditional-style compensator improves accuracy, range, and stability. It has a ton of ports for expressing gas and energy and is made from titanium. This causes it to be properly weighted without going overboard. Although it's pricey, it's well worth the cost, especially because of its threaded interior.
Pros
Extends Range and Accuracy
Many Ports for Reducing Recoil
Excellent Titanium Construction
4. Parrish EZ Equalizer 1911 Auto Bushing Compensator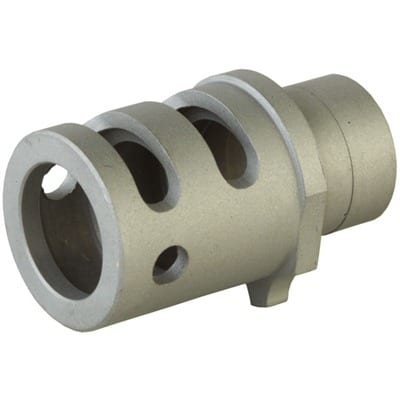 We may earn commission from purchases made from our links, at no additional cost to you
What Recent Buyers Report
The users of this compensator admire the reduction in muzzle rise and felt recoil. Along with the ease of installation of the device and only minor fitment(if needed). The compensator features impeccable finish and build quality. Another impressive trait of this comp was its aesthetics.
Why it Stands Out to Us
This compensator not only reduces muzzle rise significantly, but it also helps with reducing the recoil. It works with most 1911 models prevalent today and doesn't require much fitting if needed. Another noticeable feature is its appropriate pricing.
This compensator is among the best due to its amazing spread of perks. For one, it's very easy to install; there's no need to take an expensive trip to the gunsmith. All you have to do is screw it on tightly and secure it afterward. The compensator does a great job of reducing vertical recoil by pushing the gas away from the front of the barrel.
It's been treated to resist heat and corrosion, which both improves its anti-recoil effect and preserves its lifespan. The compensator is of a good weight and balance, and since it's a bushing-style it won't extend the length of your barrel at all, preserving your gun's look.
However, it does come in an odd color that may not jive with your desired feel. Although you can always paint over the piece before you install it, so this is a really minor flaw in our eyes.
Who Will Use This Most
This compensator is perfect for all applications associated with the 1911. But for the most part, the compensator is perfect for target practice and shooting competitions. Obviously due to the double benefit of countering recoil and muzzle rise. Additionally, this compensator is also a viable candidate for self-defense applications.
Bottom Line
The compensator offers reduction in recoil as well as muzzle rise. The fit and finish of this device are perfect and fair pricing makes it a good alternative to other more expensive compensators on the market. Another considerable factor is a low weight which doesn't create balance and handling issues.
This is an effective, affordable attachment that any good 1911 enthusiast will appreciate. Although it's a bushing-type, it does an excellent job at reducing recoil and is super easy to install by yourself, no gunsmith needed. It'll resist heat and corrosion, too, thanks to its special coating.
Pros
Fits All Calibers
No Gunsmithing Required
Made With a Corrosion-Resistant Coating
5. Tactical Precision – 1911 Titanium Muzzle Brake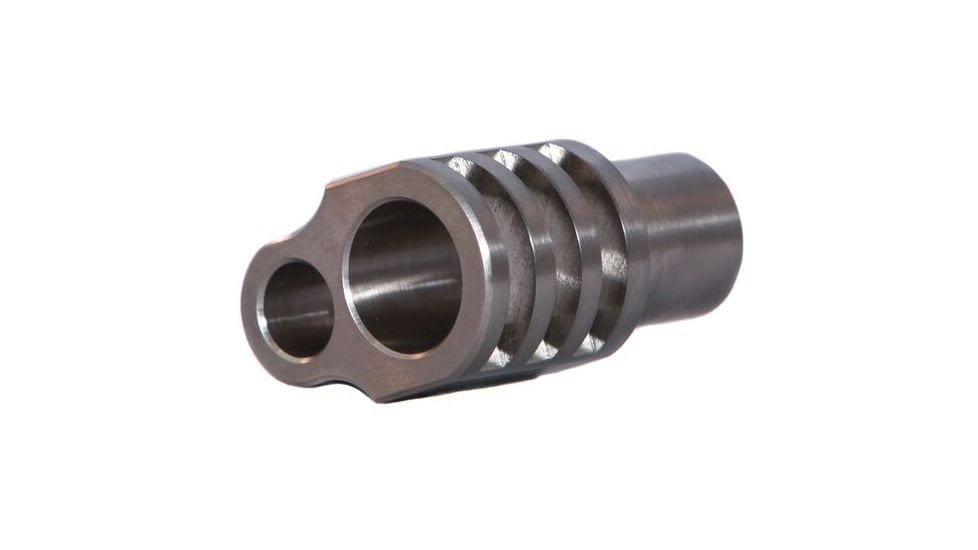 We may earn commission from purchases made from our links, at no additional cost to you
Finally, take a look at this compensator/muzzle brake from Tactical Precision Manufacturing. It's a traditional-style, so it'll carry all the range and accuracy benefits we discussed previously. It's not threaded like the last compensator we looked at, but it does still improve your accuracy passively, particularly when you're firing a lot of shots in rapid succession.
It's made to be long-lasting as the durable titanium construction materials are designed to resist heat and trauma and should provide protection for the compensator for a long time to come. You also don't need a gunsmith for this piece, as it's easy enough to install with the right tools.
Whereas most of the time some extra weight is just another good method of reducing vertical recoil, in this case, it's a little too much and we found that it's a bit too heavy to be useful. However, with all of the other factors considered, we still think this is an excellent compensator that can be yours for a pretty reasonable price.
Bottom Line
This is a compensator that's a little heavy for our tastes, but it's a durable, titanium-built piece that'll provide wonderful recoil control for your vertical direction. Since it's so tough, it might be a great pick for outdoor trips or long excursions when you aren't sure when you'll be able to perform repairs.
Pros
Tough and Long-Lasting
Very Good Recoil Reduction
What is a Compensator and What is it Used For?
A compensator is an attachment for the end of your 1911. It can be installed by you if you have the skills or if it's a model that's supposed to be easily installed, or by a professional gunsmith if you want the best possible job done on your firearm.
When you fire a firearm, the gas explosion at the end causes your muzzle and barrel to kick upward. This can negatively affect your accuracy, especially if you intend to try to make quick follow-up shots. A compensator redirects this gas outward or down beneath the barrel, causing the recoil to be more evenly spread and your 1911 to kick upward less vigorously.
This will have a positive effect on your accuracy. Note that this does not reduce recoil; it merely redirects it to a more constructive direction. You need to be careful not to have your hand near the 1911's barrel, too, since the gas and energy is being moved away from the direct front of the gun. This means that your hand could get burned if it's too close to the emission source.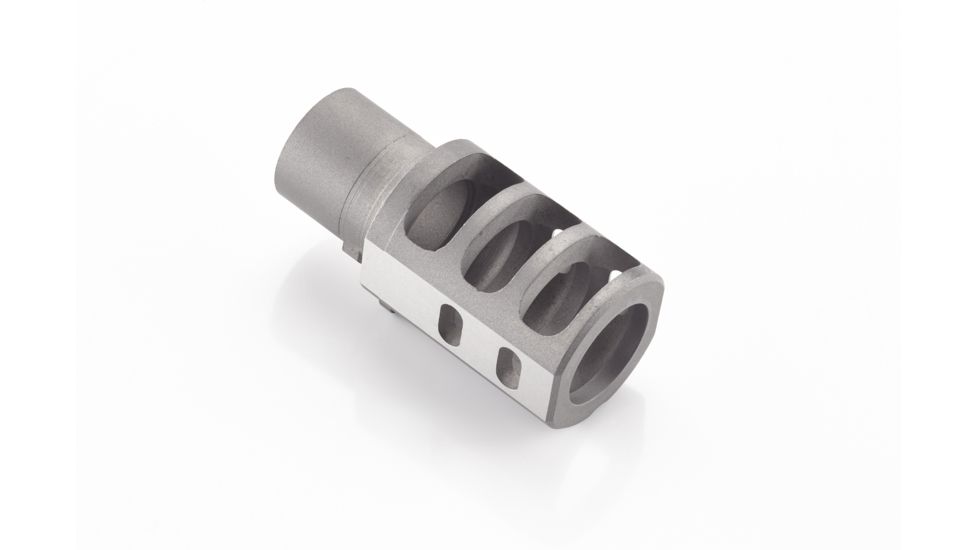 Are All Compensators The Same?
Not all compensators are the same. They can differ by make, material, weight, and where their gas outlets are actually located. For instance, traditional compensators extend the overall length of your gun by attaching to the end of your barrel, while bushing compensators fit over your barrel and don't extend its length.
Some compensators have additional features, such as threaded barrels. These can continue the threading pattern you might find in your 1911 barrel, which can preserve the accuracy of a round as it continues to travel the extended length of the barrel and compensator. Others fit more or less tightly to your weapon, and this can also affect accuracy.
Basically, like with every gun attachment, there are good and bad compensators and we're here to help you find the good ones. Let's go over what makes up a good compensator before we dig into our personal favorite picks.
How to Choose a Compensator
These are the most important factors when it comes to selecting the best compensator for your weapon. These will actually affect how it improves or decreases your 1911's performance, so pay close attention and watch for these features as we go over our top picks.
Weight
Compensators with a hefty amount of weight will help decrease vertical recoil as you fire. Look for something that has a good weight to it, but one that's also not so heavy as to negatively impact your accuracy.
Threaded
Some traditional compensators have threads to continue the spin of a round as it exits the barrel. This can further extend your accuracy and is a great passive benefit you should look for if you decide to settle on a traditional compensator.
Installation
Some compensators are easy to install alone, while others require the skilled hand of a gunsmith. A gunsmith visit requires time and money, but you might find that the expertise results in a better fit than you might have managed alone. This is largely a personal preference, as there are good and bad compensators that make use of both installation methods.
Traditional/Bushing
Traditional compensators are favored among a lot of 1911 enthusiasts since they extend your barrel length and round range and can be threaded. The added weight and balance also make recoil easier to handle than ever. Bushing compensators tend to be cheaper and can add to a sleeker appearance for your weapon but will often be a little less effective at managing recoil than their traditional counterparts.
Conclusion
If you find the 1911 a little unwieldy, consider installing a great compensator like the ones listed above. You'll find an immediate difference in both your accuracy and your speed. With any of these, you'll be able to put down multiple shots so much more effectively than without a compensator. Thanks for reading!
People Also Ask
Now that we've reviewed the best 1911 compensators on the market. There are a few important questions that still need to be answered. Good knowledge of these minor topics will help you with your purchase and any other contingencies.
What's the Difference Between a Compensator and a Muzzle Brake?
A compensator is used for countering muzzle rise (muzzle flip) when the weapon is shot. It has vents on the top to direct gases upwards thus pushing the barrel down. A muzzle brake is used to counter recoil by porting gasses rearwards through its side vents. There also are hybrid devices on the market which combine these two and called hybrid brakes.
Are Compensators Legal?
Yes, they are legal in almost every state and case. But since gun laws differ from state to state, you must check with your local laws before buying one. For example, California states compensators to be legal unless the barrel of the pistol is not threaded.
Can You Put a Compensator on a Threaded Barrel?
Yes, in many cases you must have a threaded barrel in order to add a compensator. That's why barrels have threads in the first place – to add muzzle devices. Although there are some devices that don't need threads to be mounted, whereas some devices are permanently installed over the barrel.