The 300 Blackout is a popular caliber to build into an AR-15 style rifle. It is a hard hitting and versatile round that can fulfill a wide variety of shooting scenarios. One of the best parts about owning and shooting an AR-15 style rifle is the opportunity to add an assortment of accessories to improve performance and increase shooting satisfaction. The array of rails found on most AR-15 rifles are just begging to be filled with scopes, sights, grips, flashlights, and more.
Scroll down to learn more about mounting accessories and to see the best 300 Blackout accessories on the market today.
At a Glance: Our Top Picks for 300 Blackout Accessories
Comparison Chart of the Best 300 Blackout Accessories
IMAGE
PRODUCT

Our Top Pick

Best Muzzle Brake for .300 Blackout
Built Out of 17-4 PH Heat-Treated Stainless Steel and Optimized for 10.5" to 18.5" Barrel Lengths
The VG6 Gamma is a Hybrid Solution Which Eliminates Both Muzzle Climb and Felt Recoil at the Same Time

View Latest Price →

Best Suppressor Purpose-Built for 300 AAC Blackout
The AAC Cyclone Provides Sound Reduction From 30dB to 33dB Depending on Rifle Barrel Length
It is Constructed Entirely From Welded 300 Series Stainless Steel and Utilizes EDM technology (Electrical Discharge Machining) Which Ensures Precise Bore Alignment and Enhanced Accuracy

View Latest Price →

Best Stock for .300 Blackout
Reinforced Polymer Construction with Overmolded Rubber Cheek Rest
Combination of Rubber and Polymer Buttpad Provides Snag-Free Rifle Shouldering

View Latest Price →
What to Watch For When Buying Accessories For a 300 BLK Build
When it comes to 300 Blackout accessories, there are almost too many options to choose from. Well, that is a bit of an exaggeration, but there is no disputing that the options are plentiful. That is why it is important to keep a few things in mind when embarking on a 300 BLK accessory buying journey.
One of the most important factors to consider is quality. It can be tempting to opt for lesser known or cheaper brands in order to afford a higher number of accessories. However, a lower number of high-quality accessories is vastly more preferable than more low-quality accessories. The information and tips below are a great place to get started.
This Section Written By: Brian Belko
Expert Author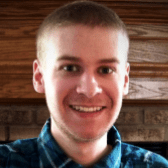 Brian is an experienced freelance writer and technical writer who has previously written for publications such as Wide Open Spaces, Bigfoot Gun Belts, Alien Gear Holsters, and Kampgrounds of America. He brings both a passion for writing and a love of the outdoors to his published content.

Aside from writing and the outdoors, Brian enjoys gardening, being a co-host on The Nostalgia Blast Podcast, and learning to code.
Eye on the Prize
Optical accessories are some of the most useful accessories for 300 Blackout rifles. It is easy to understand why. Anything that helps you acquire a target, stay on target, and hit a target in a variety of light conditions is a good thing. Optical accessories include things like riflescopes, red dot sights, reflex sights, and iron sights. Taking some time to identify the goals you want to accomplish with your rifle will help you to settle on the selection of optical accessories you need and want. Having backup iron sights that co-witness with a red dot sight is a popular configuration.
Get a Grip
Having a firm grasp on your rifle is a key factor in steady shooting and accurate target impacts. Foregrips are a great way to add another grip point to your 300 Blackout rifle. While using a foregrip might not make sense for every shooting situation, they do come in handy enough to consider adding one to your rifle. They are available in a variety of shapes, grip finishes, and colors to work with the look of any rifle. Keep an eye out for models that have interior storage and fold up when not needed. There are even some with drop down monopods or bipods for even further versatility.
Slingin' It
A tactical sling is one of the best 300 Blackout accessories to consider adding to your rifle. This is especially true if you are on the move with your rifle a lot. Tactical slings help to spread out the weight of your rifle while carrying it and help to keep the rifle steady when it is time to line up a shot. Don't overlook this item for your 300 BLK rifle!
Review of the Best 300 Blackout Accessories
Hopefully, by now you get a proper picture of what way you should go to maximize efficiency and ergonomic features of the setup, so in the next section, we will suggest several of the best upgrades for 300 AAC Blackout AR rifle.
Muzzle Brakes
Along with compensators and flash suppressors, muzzle brakes belong to muzzle groups intended to diminish muzzle climb and reduce or eliminate muzzle flash. Of course, these types are not strictly divided, and today we have hybrid muzzle devices that offer compensation, flash suppression, and braking all in one.
Using a muzzle brake with this large .30 caliber cartridge can help bring recoil down to a manageable level. While it maintains your accuracy and enables quick follow-up shots, as an after effect, a muzzle brake makes the rifle much louder.
VG6 Precision – AR-15 Gamma 300BLK Muzzle Brake
We may earn commission from purchases made from our links, at no additional cost to you
The development of engineering techniques in the AR industry offers many new solutions, including the muzzle device branded as a VG6 GAMMA from Aero Precision that is an exact sample of the well-thought-out design. Being a hybrid between muzzle brake and compensator, the more appropriate name for this device is a compensating muzzle brake.
The unique combination of both features is mirrored in internal chamber geometry that helps effectively reduce recoil while minimizing muzzle movement. This muzzle brake sports two side-placed chambers and series of slits along its top surface. In that way, the device provides an unequal redirection of force to eliminate felt recoil and muzzle climb.
The VG6 GAMMA 300BLK is machined from 17-4 PH heat-treated stainless steel and features a hard black nitride finish. While this high-performance device is declared as a .30 caliber muzzle brake featuring a surface hardness of 68, it is specially designed for firearms chambered in .300Blk and will not withstand continuous use on .308 Winchester / 7.62 NATO chambered rifles.
While this item fits muzzles with 5/8″-24 TPI threads and can be used on short-barreled rifles (SBRs) and AR-pistols, it is optimized for 10.5″ to 18.5″ barrel lengths.
Bottom Line
Measuring only at 1.72″ in length, the Gamma by VG6 Precision is a compact solution that mimics the A2 flash hider in size and form, allowing you to use a fast attach silencer configured for the A2 mount.
Pros
The Overall Length is 1.72″ Like the A2 Flash Hider
For Attaching it Uses Muzzles with 5/8″-24 TPI Thread
Optimized for 300AAC Blackout 10.5″ to 18.5″ Barrel Lengths
Machined 17-4 PH Stainless Steel With a Hard Black Nitride Finish
The Hybrid Design Works as Both a Muzzle Brake and a Compensator
It Redirects Combustion Gases to Counteract the Muzzle Rise and the Effects of Recoil
Cons
It is a Pricey Item
May Need the Break-In Period
Suppressors
Besides the three types of muzzle devices earlier mentioned, a suppressor, or silencer, is an accessory also intended to mount onto your barrel muzzle using standard 5/8×24 threads.
A silencer will eliminate a large part of the noise, particularly when paired with .300 Blackout's subsonic loads.
Undoubtedly, there are multiple benefits to using a suppressor and if your state gun law allows for suppressor use and ownership, then you should consider this device.
Silencers are very shooter-friendly because they can save your hearing and improve your aim and marksmanship. Moreover, they will enable you to shoot without disturbing the neighbors and maintain easy communication at long ranges.
Advanced Armament – Cyclone Suppressor 300 AAC Blackout Direct Thread
We may earn commission from purchases made from our links, at no additional cost to you
Advanced Armament is a U.S. manufacturer of firearm suppressors, muzzle devices, and related items that has grown into one of the largest makers of silencers in the country.
Along with some of the best selling suppressors for the 5.56x45mm NATO and 7.62x51mm (.308Win) ammunition, the AAC offers a Cyclone suppressor, designed for .30 caliber precision rifles.
However, the Cyclone model, designated 86605, is specifically designed for .300 AAC Blackout ammo. Of course, it can handle smaller, less powerful calibers like 5.56mm, but it might not be as efficient since more gas would escape around the bullet as it flew through the baffles.
One of the most famous AAC models around, the Cyclone is responsible for extraordinary sound reduction ranging from 30dB in 19″ barrels to 33dB in 20″ barrels, respectively. As an additional benefit, it provides recoil reduction and nullifies the need for ear protection.
The firearm's flash signature is eliminated, enabling the shooter to see bullet impact through the riflescope. This dedicated body is machined of 316L stainless steel, while the baffle stack is comprised of an extremely durable alloy called Inconel 718.
The AAC is a 5/8×24 thread-mounting silencer, which provides reliable precision accuracy with minimal and repeatable zero-shift due to EDM technology (Electrical Discharge Machining). Measuring at 9.5″ in length and weighing 22.4 ounces, the AAC Cyclone is a bit on the large and heavy side.
However, the extra weight assists in reducing barrel harmonics and subsequently results in increased accuracy of the host weapon. There is also a shorter variant called the Cyclone-K, built for the newer .300 BLK bolt-action rifles.
Bottom Line
While advertised as a suppressor for .30 caliber precision rifles, the Cyclone is really intended for the .300 Blackout, making an absolutely perfect combo with that round.
Pros
An Added Benefit of Recoil Reduction
It is 5/8×24 Thread-Mounted Silencer
Reduction 30dB (19″ Barrel) 33dB (20″ Barrel)
It Also Reduces the Signature of the Muzzle Blast
Cyclone Utilizes a Simple Threaded Mounting Design
Built From 300 series Stainless Steel and Inconel 718
Cons
Not so Compact at 9.5 " Length
At 22.4oz it Weighs More Than 308W Suppressors
Magazines
Aside from military and combat use, most veterans and experienced shooters agree that having spare magazines for civilian use is an excellent idea in many respects.
The most harmless reason is wasting your time at the range while you are loading the only magazine you have for your gun. A magazine failure can be critical in self-defense situations, but if you have a spare mag, you can immediately replace a malfunctioning magazine.
Clearly marked spare magazines will allow you to keep different types of ammo ready for easy access as shooting conditions change.
The final reason, whether you are engaging more than one target in self-defense or hunting scenarios, carrying a spare magazine or two can provide you greater peace of mind and increase your ability to defend yourself successfully.
D&H AR-15 300 AAC Blackout 20 Round Magazine
We may earn commission from purchases made from our links, at no additional cost to you
D&H Industries is a respected name in the AR accessories market and a popular choice for those looking for AR-15 magazines. The new D&H Tactical 20-round aluminum magazine is dedicated AR-15 .300 Blackout mag, but it will still feed and function in 5.56 rifles as well.
It is easily recognizable by a proprietary, distinctive, red anti-tilt follower and slick, black Teflon finish. Belonging to the new generation of followers placed on the left side, the internal geometry of D&H mags includes a specially positioned shallow rib to improve function with large and heavy subsonic projectiles in .300 AAC Blackout without binding.
These quality military-grade magazines are constructed from 6061 T6 aluminum and feature pre-compressed springs made of 17-7 PH stainless steel for long service life.
Although the D&H's quality control is very high, final magazine processing is not as perfect, resulting in some negative comments on sharper edges on the feed lips and top of the magazine.
Bottom Line
D&H Industries 20-round aluminum magazines are optimized for .300 Blackout ammunition and that means these mags will handle both supersonic and subs rounds, though they are clearly marked 300BLK.
Pros
It Has a Nice black Teflon Finish
They are Clearly Marked 300BLK
Aluminum Militar-Grade Magazine
Comes With Red Anti-Tilt Follower
The Dedicated Magazine for the .300 AAC Blackout
Purpose-Built Internal Geometry for Heavy 300Blk Bullets
Handles Both Supersonic and Subsonic Cartridges Very Well
Cons
The Mags May Not Drop Free in Some Lowers
Some Magazines Come With the Incomplete Finishing Process
Scopes
As you begin your search for this common AR-15 accessory, you will likely find the overwhelming abundance of riflescopes, red dots, and holographic sights somewhat overwhelming. Some will bring s targets at several hundred yards much closer and others will increase target acquisition success tremendously.
Depending on the purpose of your .300 Blackout rifle and how far and how quickly you want to hit the target, you will make a decision on which optics to put on your versatile rifle.
Generally, red dot and holographic sights are considered ideal for close quarter work, whereas classic scopes with fixed or variable magnification enable you to reach out and touch someone at much further distance.
Nikon P-Tactical 300 BLK 2-7×32 BDC SuperSub Reticle Riflescope
We may earn commission from purchases made from our links, at no additional cost to you
The new Nikon P-Tactical line offers models engineered for the AR platform weapons, but you can mount it equally to other rifles, including bolt-actions or different tactical variants. The Nikon P-Series is a caliber-specific line of riflescopes with the choice of several popular chamberings and reticles explicitly developed for the trajectory of the most popular loadings for these calibers.
The NIKON P-Tactical 2-7x32mm is a variable power scope with a versatile 3x zoom ratio, which provides a wide field of view and excellent magnification for close to medium distance ranges. Of course, in this price range, you can expect to get a bit of a blurred image at full zoom.
Featuring caliber-designated BDC SuperSub reticle for supersonic and subsonic loads, the P-300 BLK model is intended for use with .300 AAC Blackout cartridge. It consists of a crosshair center which is somewhat narrower than a typical duplex reticle and thinly open BDC circles that are precise but a bit small to see with a darker background. Also, the small 32mm objective is not ideal for hunting in dawn or dusk.
The scope's one-inch body houses the fully multi-coated optical systems and spring-loaded windage and elevation zero-reset exposed turrets. The P-300 offers a consistent but somewhat narrow eye relief of 3.8″.
The Nikon P-Tactical is machined from aircraft-grade aluminum and O-ring sealed to prevent moisture from entering the interior of the scope. In addition to the shockproof construction, the scope tube is nitrogen-purged for total reliability against thermal shock.
Bottom Line
The Nikon P-Tactical 2-7x32mm scope is an excellent addition to any AR chambered in .300 AAC Blackout since its BDC SuperSub reticle is developed specifically for the trajectory of the supersonic and subsonic 300Blk projectiles.
In this price range, the P-300 BLK will satisfy most shooting demands of a recreational shooter or those who are on a budget.
Pros
Versatile 3x Magnification
Very Affordable Riflescope
Caliber Specific BDC SuperSub Reticle
Spring-Loaded Windage and Elevation Knobs
One-Inch Tube Made of Aircraft-Grade Aluminum
Waterproof, Fog-Proof, and Shockproof Construction
Cons
Consistent But Somewhat Narrow Eye Relief of 3.8″
The Small Objective is Not Ideal for Low Light Conditions
Stocks
The buttstock is the primary furniture of the AR-15 responsible for the best fit and look, enabling the whole gun to function comfortably and contribute to higher accuracy
The stock should be made of high-quality materials without adding too much weight to your rifle. Intended use is also critical, as your AR rifle in a home defense role needs a collapsible or a minimalist stock, but for a competition shooting, you might select an adjustable stock with various length of pull and cheek rest height.
Hogue OverMolded Collapsible Stock
We may earn commission from purchases made from our links, at no additional cost to you
The Hogue OverMolded collapsible stock is a huge improvement over the basic buttstock of many AR rifles allowing you to replace your factory part in seconds. The model marked with manufacturing number 15040 is a mil-spec part, but there is also a commercial variation intended to fit other standard AR-15 platform rifles.
The latest addition of the Hogue buttstock AR line is constructed from a hybrid blend of reinforced polymer and over-molded rubber. The 'Hogue's patented over-molding technology combines the beard-friendly design in the form of rubberized cheek rest and soft touch butt plate padded surface to absorb recoil.
Since the cushioned rubber pad can slow down bringing the rifle up to the shoulder, the top of the over-molded recoil pad comes with a slick surface made of polymer.
As a bonus, this item has multiple options for attaching a swivel sleeve and sling, offering added versatility with different carry methods.
Bottom Line
Compared to other similar designs, Hogue OverMolded collapsible buttstock is a good all-around product, though a bit more expensive. Besides, it has some great features like the rubber friction, anti-rattle design, but it is very tight on the buffer tube and needs a break-in period.
Pros
Features a Beard-Friendly Design
Rubber Friction, Anti-Rattle Capability
The Softened Stock Pad Absorbs Recoil
Buttpad Provides Snag-Free Rifle Shouldering
Has Several Quick-Detach Sling-Swivel Mounting Points
It Features Polymer Construction Paired With an Over-Molded Rubber Cheek Rest
Cons
It is a Pricey Item
May Need a Break-In Period
How to Choose 300 Blackout Accessories?
For sure, reading AR-15 accessory reviews will help you to make a better-informed decision on how to personalize your 300BLK AR rifle and increase the performance and control of the weapon. But before we begin with reviewing of five top upgrades for 2019, let us note one useful explanation of how AR parts are classified.
In the world of firearms customization, we usually recognize two types of parts, the furniture and the accessories. For the long-barreled guns, elements such as stock (buttstock), handguard, and pistol grip are all referred to as the primary furniture. In the accessories category, you may find everything else like telescopic sights, dedicated magazines, bipods, various flash suppressors, compensators, muzzle brakes, and many others
Whatever term you use, when you want to accessorize your 300 BLK AR-platform weapon the first thing is to choose components that meet your specific needs and goals.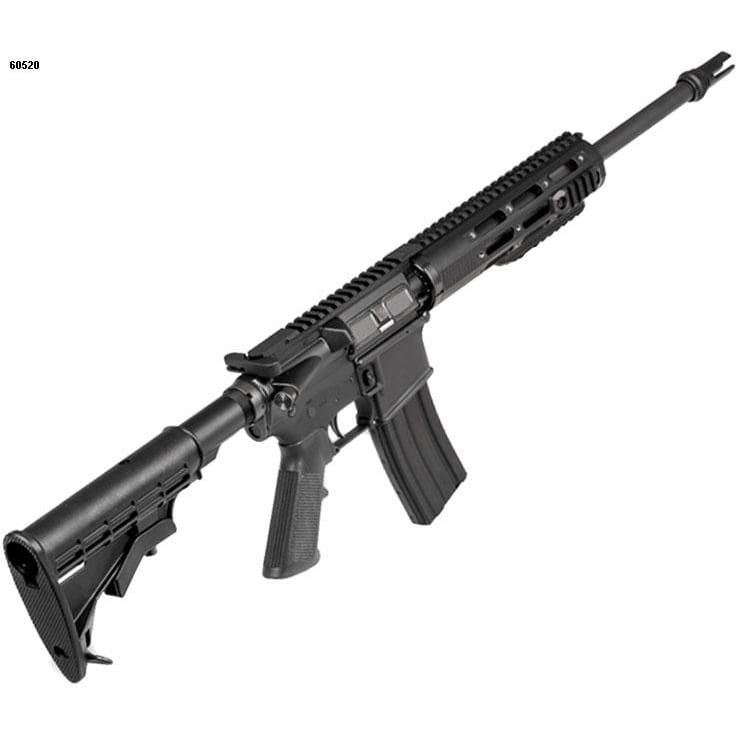 By upgrading sights or fire control groups of your 300 BLK rifle or pistol you can get a more accurate gun. If you belong to sheer volume fire shooters, you will definitely need a quality-made, long-lasting barrel protected with nitride/melonite treatments.
Some pre-conceived and multi-level planning is also critical in choosing 300BLK upgrades. For example, if you customize your .30 caliber AR for home protection or night hog hunting, you will definitely want a handy rifle with a reliable and powerful flashlight.
Considering these purposes, you should look for one with an appropriate flashlight and possibly a low-profile rifle equipped with a KeyMod or M-LOK handguard.
Conclusion
The general public has accepted the .300 ACC Blackout cartridge and firearms platform designed for it because that combination promises impressive efficiency, allowing a cost-effective shift from the 5.56mm round, should the need arise.
Considering that the 300BLK was initially designed for the AR-15 and that it is an extremely easy to upgrade and customize rifle, owners are encountering a vast sea of aftermarket offerings and a lot of manufacturers selling accessories for the AR-platform of firearms.
There are some high-end accessories and furniture parts that cost more than your entire rifle but by consuming reviews and guides like ours, you'll be able to make a better-informed decision before you purchase your next component and create your best .300 Blackout AR platform.