Choosing a barrel for a new AR platform rifle build can be one of the most overwhelming decisions to make. It seems like there are more opinions on which barrels are best and for what application than there are actual barrels to choose from.
It can be a challenge to filter out the noise and settle on the best AR-10 barrel for your needs. From length to twist rate and material, AR-10 barrels vary greatly. However, it is important to remain calm and engaged with the process. With a little knowledge and some patience, you'll eventually find an excellent barrel for your rifle.
Keep reading to learn more and to see the best AR-10 barrels available today!
At a Glance: Our Top Picks for AR-10 Barrels
Comparison of the AR-10 Barrels
IMAGE
PRODUCT

Our Top Pick

For 6.5 Creedmoor Rifles Only
1:8 Twist for Versatile Use
Easy Installation

View Latest Price →
What to Watch For When Buying an AR-10 Barrel
Knowing what to keep an eye out for is half the battle when it comes to deciding on a new AR-10 barrel. There are a lot of options and everyone will claim to be the best one out there. That obviously isn't true, but knowing what you are looking for before starting the decision-making process will help you to find the best option for your needs. Use the following tips and information as a good starting point for going into the AR-10 barrel shopping process with confidence.
This Section Written By: Brian Belko
Expert Author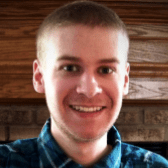 Brian is an experienced freelance writer and technical writer who has previously written for publications such as Wide Open Spaces, Bigfoot Gun Belts, Alien Gear Holsters, and Kampgrounds of America. He brings both a passion for writing and a love of the outdoors to his published content.

Aside from writing and the outdoors, Brian enjoys gardening, being a co-host on The Nostalgia Blast Podcast, and learning to code.
Narrow It Down
It sounds like obvious advice, but making a list of the different features you want in your barrel as well as the type of shooting you plan to do can go a long way towards narrowing down the barrel options to sift through. It pretty much goes without saying that not every barrel is good for every use. Do you plan on building a long range bench gun?
Zero in on heavier barrels since you won't be lugging them in the field. Want a build for rapid-fire scenarios or close quarters? Aim for a shorter barrel. Value accuracy above all else? Keep a close eye on the twist rate of the barrel and make sure it will play nice with the bullet weight of your favorite ammo.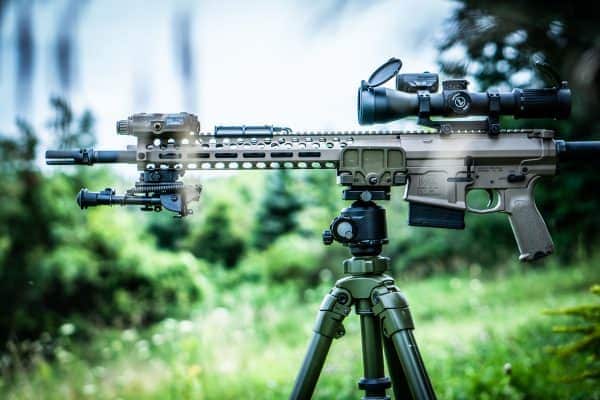 New Threads
No matter what specific type of shooting you plan to do with your AR-10, there is one important feature to always look for on a new barrel. That feature is threading. A threaded barrel allows you to quickly and easily attach a wide range of muzzle devices to your AR-10. It is a good idea to choose a threaded barrel even if you don't plan on utilizing the threads right away. They can be covered with a thread cover until you decide to add a muzzle device such as a flash hider or even a suppressor.
Minding Material
With all of the different technical-sounding names and with new ones seeming to pop up all the time, the material that your barrel is made from is another important consideration. Three of the most popular options are stainless steel, carbon fiber, and chrome-moly vanadium. If staying on a budget is important to you, take a close look at the chrome-moly vanadium options. Barrels made from this tend to stay affordable while still offering good all-around performance. Otherwise, precision builds can benefit the most from stainless steel AR-10 barrels.
Review of the Best AR-10 Barrels
Through the list, you should make notes about the features and characteristics that stand out as interesting to you. If you have a description of what your ideal barrel looks like, you can refer to your notes so you can find one that is close enough.
In this section, we will discuss the main features and qualities of the best barrel models available in the market for the AR-10. Now, let's take a look at the first barrel on our list:
Criterion Barrels Inc – 308 AR Hybrid Barres, 6.5 Creedmoor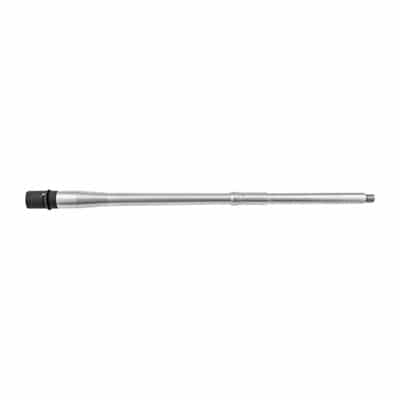 We may earn commission from purchases made from our links, at no additional cost to you
What Recent Buyers Report
Most new users were those who intended to hunt or shoot targets at impressive distances. Specifically, they shoot at targets about 500 yards or beyond. So, they were not disappointed when they installed this barrel on their AR-10 rifles. They said their shots were more accurate and precise from such impressive distances. One user even said he was quite stoked when he landed a whitetail deer from about 600 yards out on a recent hunting trip.
Why it Stands Out to Us
While available in lengths of 18 or 22 inches, this rifle is high in quality and definitely helps your rifle kick itself into the clutch when it comes to knocking down targets from long ranges. So if you own a rifle that fires long-range rounds like a Creedmoor 6.5, ideally this might be the barrel you can use to make sure every shot goes the distance and actually counts each and every time. Don't be surprised if your shots go a bit farther than ever before.
The Creedmoor AR barrels feature a flatter trajectory and greater ballistic coefficient than its .308 Winchester alternative.Also, button-rifled and hand-lapped result in a uniform bore. Note that Creedmoor barrels can be swapped with factory .308 barrels and gas lengths accommodating DPMS-style gas tubes.
Who Will Use This Most
Of course, if you are an AR-10 rifle owner with the ability to hit targets from long-range, it's obvious that this barrel will stand out as the best possible choice. Whether you want to hit a deer from 600 yards away or hit a bullseye at the range from 1000 yards, it's absolutely your call. But you need a barrel that will give you a boost in performance to last a good, long time.
Bottom Line
The Criterion Barrels 308 AR 6.5 Creedmoor Barrel will be your best friend either out in the field or on the range when it comes to long-range shooting. You'd be surprised how much of a change you can get out of this compared to your old factory default barrel. This one will take you places your shots have never been before. Although said to be compatible with the .308 AR rifles in the DPMS pattern, one must remember that rifle configuration varies according to the manufacturer. This is a versatile and easy to handle barrel.
Pros
Lightweight
Extremely accurate
Excellent for hunting and target shooting
Easy to install, usually takes a few minutes
Works perfectly with rifle-length gas systems
Accurate and dependable when installed on most rifles
Perfect for AR-10 rifles that are designed for long-range shooting
Cons
Need to be headspaced by a gunsmith
2. Brownells Premium Barrels – .308 AR Barrel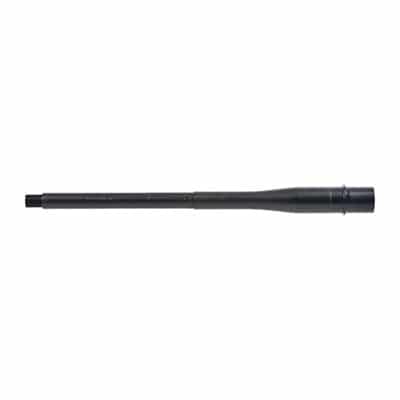 We may earn commission from purchases made from our links, at no additional cost to you
What Recent Buyers Report
A lot of new users were happy with the barrel overall. They said it was easy to install on their rifles while giving them a boost in accuracy for most applications. Some users have even reported seeing a huge difference in their shooting groups. One user said after firing off about 20 shots at distances between 100 to 200 yards, he noticed the shooting groups were tighter than ever prior to installing the barrel.
Why it Stands Out to Us
This barrel is measured at about 20 inches in length. So ideally, it's something that will meet a good number of compliance laws. If you live in a state where you need a barrel that will be excellent for tough gun laws, you'd be hard-pressed to find anything like this on the market. Aside from its length, it's pretty rugged and can easily slip into almost any AR-10 rifle with ease. Once installed, you can expect improved performance.
Produced by Satern Barrels, these .308 Winchester DPMS barrels feature 5R button rifling and are machined from 416 gun barrel for a superior shooting experience. Other features include a black nitride finish and a 1:10 twist.
Who Will Use This Most
This would be an ideal barrel for those who want to up their accuracy and it can take a simple barrel upgrade to get the job done. If you want tighter shooting groups and to make your AR-10 stand out more in any application, this barrel might be exactly what you are looking for.
Bottom Line
The Brownells' Premium Barrel might be the closest thing you can get to a factory replacement barrel. But make no mistake about it, it's a pretty solid barrel that will give your rifle the boost it deserves. Don't be surprised if you can shoot with more accuracy or even take it a little beyond its usual distance.
These barrels are available at a decent price and features, such as the nitride finish, and allow for a more long-lasting and durable weapon.
A versatile barrel can chamber various bullets and hence, be used for multiple applications.
Pros
Looks good
Easy to install
Superior durability
Fits most AR rifles
Corrosion-resistant
Fits range of bullets
Great for all kinds of purposes
Provides pretty good precision and accuracy
Cons
May not reduce recoil as much as some expect
Some say it might be a little heavy for some rifles
May need to be cleaned before installation and initial use
3. DPMS – .308 AR SASS Barrel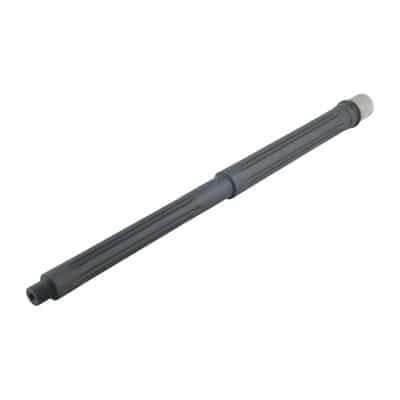 We may earn commission from purchases made from our links, at no additional cost to you
What Recent Buyers Report
Most new buyers were pretty satisfied with this barrel and for a few good reasons. For one, they instantly noticed the reduction in recoil compared to their old barrel. One user even said he was shocked that a barrel with no muzzle brake installed would suddenly tame recoil. Accuracy was also positive since it allowed users to shoot tighter groups from 100 yards and beyond.
Why it Stands Out to Us
This will give your barrel a much better performance compared to any factory default you've used in the past. It's certainly one of the more useful and reliable barrels for an AR-10, no matter what the purpose. So, if you are in search of a barrel that makes for a great upgrade and will enhance the performance of your rifle, this might just be what you need. This model is machined from 416R stainless steel and has an 18-inch heavy-fluted barrel. It is button-rifled, has a mid-length gas system, and a 1:10 twist rate. Finishing is done in matte-black Teflon for corrosion resistance.
Who Will Use This Most
This barrel will likely be used by various AR-10 users that use it for certain applications like hunting or target shooting. In short, it's the closest thing you can get to a multi-purpose barrel. If you just want a simple upgrade and a good boost in performance, you'll really want a barrel like this to install on your rifle. Don't be shocked if the onset of these improvements is immediate.
Bottom Line
The DPMS 308 AR SASS Barrel will likely stand out as one of the best options if you need to replace your AR-10 barrel any time soon. You'd be surprised by what you can accomplish with the simple switch between old and new. Believe us when we tell you this new barrel might just be what the doctor ordered when it comes to needing a few improvements. All-in-all, this product comes highly recommended, as it is affordable, aesthetically pleasing, and accurate. However, you need to be careful when choosing a gas block, as it doesn't come included with the product and may cause issues if the fit isn't perfect.
Pros
Looks good
Super-durable and strong
Fits most AR-10 rifles like a glove
Seriously accurate, as many report
Breaks in a lot quicker than most barrels
Rigid barrel is good for long-distance shooting
Some have reported a slight reduction in recoil
Compatible with standard .308 AR components
Cons
Heavy
May require a proprietary gas block
May be a little heavy for some users
Possible gas block and handguard issues
Some say it's too expensive for some budgets
4. Faxon Firearms – AR-15 Barrels .308 Winchester Big Gunner Profile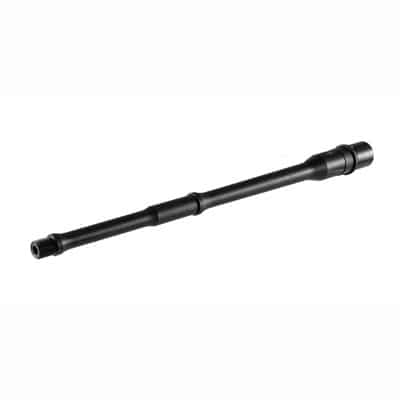 We may earn commission from purchases made from our links, at no additional cost to you
What Recent Buyers Report
Most new buyers had no complaints about this barrel. Not only that, a lot of them were living in states where the barrels had to be a certain length and meet certain state requirements. While one user didn't agree with the strict gun laws (as such is the case with most gun owners, in general), he did say he chose this so it could meet the compliance laws in his state. But aside from that, he said the overall performance was great. It provides accurate shooting, tighter groups, and is designed perfectly for any general purpose.
Why it Stands Out to Us
This barrel is once again perfect for simply just switching out the old with the new. However, this excels in a hunting application since the shooting groups will be tight enough to make sure every kill shot is effective. If that's something you want to get out of a new barrel, you'll know this is one of them. You'd be insane to pass up an opportunity to give this barrel a closer look. Not to mention, once installed you'll be able to notice the changes almost immediately.
This model is machined from stress-relieved 4150 Chrome Moly steel with a nitride finish. The medium taper barrel is compatible with a DPMS LR 308 upper or Armalite AR-10 and has a 1:10 twist with 5R rifling. It is available in 16",18", and 20" models.
Who Will Use This Most
This barrel might simply boost your probability to land a more effective kill shot. The tighter the groups, the better the chance you'll be able to knock down a small or large animal with the right kind of shot placement. You cannot find any other barrel as precise and accurate as this barrel right here. If you are a hunter looking to upgrade their AR-10 barrel, this should be willing to get the job done.
Bottom Line
The Big Gunner Barrel is at the perfect length and provides superior performance for any hunter that uses an AR-10 rifle. This also lays the groundwork for the possibility of making kill shots a heck of a lot more effective than with the old factory barrel that continues to disappoint you to this day. Why wait when you can make the change? Best used for hunting, self-defense, or target practice, this barrel comes highly recommended by users because it looks good, is safe, easy to use and install, and works with various guns.
Pros
Looks good
Very durable
Easy to install
Aesthetically sharp
Works with many guns
Installs in a matter of minutes
Gives a great boost in accuracy
Ideal length for AR-10 hunting rifles
Cons
Headspace needs to be properly checked
5. Wilson Combat – AR .308 Recon Barrel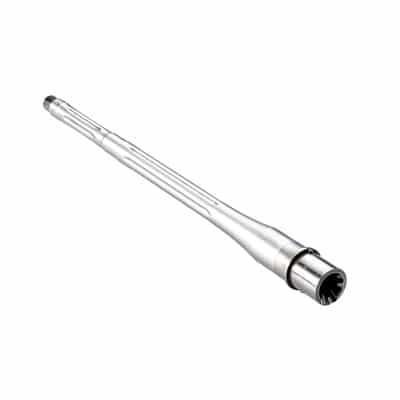 We may earn commission from purchases made from our links, at no additional cost to you
What Recent Buyers Report
This barrel won a lot of approval from those looking for a simple upgrade to their AR-10 rifles. Many users were hunters, competitive shooters, and even those who use their rifles for home defense. One user said the barrel is perfect length-wise, but really made its money when it can shoot tighter groups at targets ranging from 100 to 200 yards out.
Why it Stands Out to Us
This barrel is made from a really tough stainless steel that is built like a tank and can last you quite a while, assuming you take the best care of it. The barrel even gives your rifle a big boost upon installation. If you love your rifle, you'll certainly take care of it and you can give it the upgrade it deserves. So if you plan on upgrading your rifle bit by bit or if you want to simply switch out the barrel, this could be one such barrel you can consider a replacement.
The Wilson Combat Barrel is made from 416R stainless steel and has a medium-length gas system. The barrel is precision button-rifled with a 1:10 twist for excellent accuracy with various bullets. The barrels are compatible with DPMS-style SR-25/LR-308 rifles.
Who Will Use This Most
This will stand out as a great barrel across many different applications. So if you hunt, compete, or defend your home using an AR-10 rifle, this barrel might just be the one you'll need for better accuracy, reliability, and less recoil. Even if you are building a rifle from the ground up, this might be a nice addition to the building project itself.
Bottom Line
The Wilson Combat AR 308 Recon Barrel is perhaps one of the best in the business and for good reason. Durability and reliability are two things that stand out most in this barrel. If that's what you want to get out of your newest upgrade, the choice is obviously clear. Don't be surprised if this barrel winds up giving you years of faithful service. This is one of the best models available in the market in terms of price and practicality. It has a good profile for hunting, target shooting, and other outdoor activities. The fluted-barrel guarantees high accuracy.
Pros
Easy to install
Super-quick to install
Aesthetically pleasing
Really durable and sturdy
Designed for multiple purposes
Fits intermediate gas systems perfectly
Tightens shooting groups a lot better than others
How to Choose an AR-10 Barrel
Finding a barrel for an AR-10 won't be as challenging if you have a good idea of what to look for in one. In order to find one for yourself, you should use this list below as a guide on what makes one stand out in the best way. Here's what you should keep an eye out for:
Price
The price won't matter much to a lot of shoppers. But if you are a budget shopper in search of the best quality and performance you can afford, then you can find a barrel that will fit the bill. Don't go for cheap or sacrifice quality so you can save a little money. If the price is the last thing on your mind, you will understand the true value of what a barrel can do for you.
Choose High-Quality
High-quality materials will always equal better longevity and durability. So, you should be able to find a barrel made from steel or any high-quality materials so it can stand out in more ways than one.
Just because it's high in quality, it won't necessarily mean you can forego cleaning and maintaining it. Take great care of your barrel and it will take care of you in its own way.
Installation
We managed to find barrels that will be easy to install. This means you won't have to find one that will need installation services by a gunsmith. You have already waited long enough and spent enough money on a barrel to begin with. So why pay extra to have someone install it for you? Find one that is a drop-in design that will take minutes to install and be ready to go in no time.
Are AR-10 and AR-15 Barrels Interchangeable?
One of the key differences between the two models is their caliber and this makes certain parts non-interchangeable despite their similar design.
The AR-10 utilizes the .308/7.62×51, while the AR-15 uses the .223/5.56 x 45 cartridge. The AR-10 is also slightly larger and hence, heavier.
Additionally, there is more space between the pistol grip and lower receiver in the AR-10 than the AR 15.
Thus, due to slight differences in configuration and chambering of calibers, the barrels of the two models are not interchangeable and neither are their thread and nut extensions. Learn more about interchangeable parts between AR-10 and AR-15 here.
Best Barrel Length for .308 AR
The optimum barrel length depends on numerous factors including the type of barrel, twist rate, and weight of the bullet.
A longer barrel allows for a greater muzzle velocity and bullet rotation upon exit, compared to a shorter barrel, but does not inherently quantify greater accuracy.
However, it is easier to hold a longer barrel from unsupported positions and hence, may lead to more accurate shooting. The typical barrel length for a hunting rifle chambered for high-intensity cartridges like the .308 is 22-24 inches.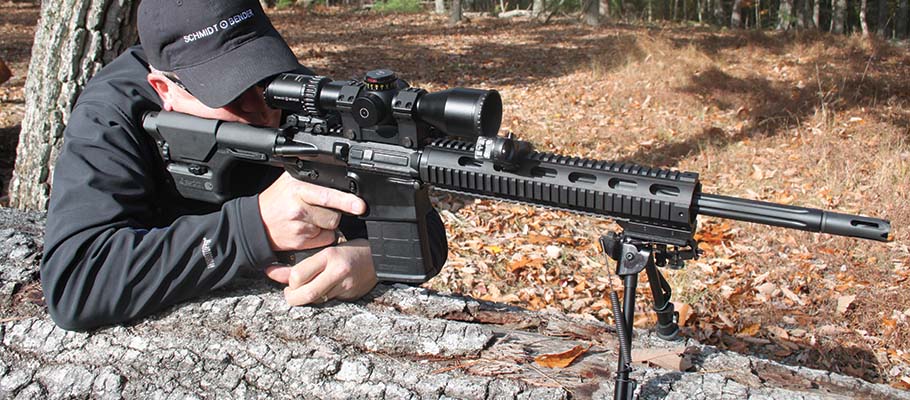 This particular cartridge usually operates at 2500-2800 fps and so the velocity loss in a 22-inch barrel isn't too noticeable, so the balance and swing remain unaffected.
Most .308 ARs find a change in velocity of about 30-40 fps per inch of barrel length, but individual barrels of the same length could have that much (or more) variations.
However, users recount a shorter barrel being more rigid, so may confer greater accuracy. Most AR-10 users recommend a length of 18.5 inches for optimum accuracy and ease of movement since its lighter.
At the end of the day, choosing a barrel length is not a science, but depends on your comfort and purpose of use.
Advantages of Upgrading Your AR-10 Barrel
Most users prefer to upgrade the factory version of the AR-10 to build a more versatile and customized weapon for themselves. Since the model is produced by various manufacturers, not all weapons created are identical, and they differ slightly in configuration and quality.
Some shooters prefer longer barrels, as they feel it confers greater accuracy, while others prefer shorter barrels for versatility and speed. Weight is also usually taken into account. You can switch up your barrel to allow for altered features including cartridge chamber, length, twist rate, profile etc.
The result will be a more accurate and optimized shooting experience. Chrome linings can help increase the life of your weapon by protecting it against corrosion.
You should choose your upgrade wisely depending on the application you have in mind, so take every factor into account before making a purchase.
Conclusion
With the number of choices available in the market these days, choosing a new barrel for your AR-10 shouldn't be that difficult of a task.
We hope this article has left you with a better idea of what to look for, familiarizing you with some popular models and factors to consider including cartridge size, barrel length, rigidity, and resistance when choosing your upgrade. We wish you a pleasant shooting experience!