The Ruger 10/22 rifle offers great performance right out of the box. However, it also happens to be a rifle for which an almost endless number of upgrades, accessories, and attachments are available. This means it is easy to update and fine-tune to turn it into a custom feeling and custom looking rifle.
Aside from all the optics, grips, stocks, and more that are available for the Ruger 10/22, one upgrade area some might not consider is the receiver. However, this is a great way to immediately improve the accuracy of a Ruger 10/22. If you are looking to squeeze all the accuracy possible from your Ruger 10/22, a receiver upgrade might be right for you.
Check out the best receiver upgrades for your Ruger 10/22 rifle down below!
At a Glance: Our Top Picks for 1022 Receivers
Comparison of the Best Ruger 10/22 Receivers
Below you will find all of the top rated receivers currently available.
IMAGE
PRODUCT

Our Top Pick

Available in standard or railed
Made for 22 LRs
Made from 6061 billeted aluminum

View Latest Price →

Features two types: heavy and sporter
Available in 10-inch or 16-inch lengths
Made from high-quality materials

View Latest Price →
What to Watch For When Buying a Receiver for Your Ruger 10/22
The receiver on a Ruger 10/22 contains the bolt, hammer, trigger assembly, bore breach, and charging rod. In other words, any 10/22 is completely useless without one. If you aren't a rifle shaped boat anchor collector, you'll want to make sure your rifle has a receiver! Considering the importance of the receiver, it is important to find a quality option when upgrading.
The following tips and information should be a great starting point as you dive into your search for a new Ruger 10/22 receiver.
This Section Written By: Brian Belko
Expert Author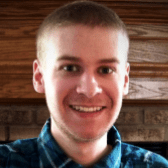 Brian is an experienced freelance writer and technical writer who has previously written for publications such as Wide Open Spaces, Bigfoot Gun Belts, Alien Gear Holsters, and Kampgrounds of America. He brings both a passion for writing and a love of the outdoors to his published content.

Aside from writing and the outdoors, Brian enjoys gardening, being a co-host on The Nostalgia Blast Podcast, and learning to code.
Accuracy Boost
One of the main reasons an aftermarket 10/22 receiver improves accuracy is because they are built to more exacting standards that mass manufacturing simply can't match. Invest in the best receiver upgrade you can comfortably afford. This isn't the place to cut corners. Look for an option made from high-quality materials such as an aluminum or steel alloy as well as a durable and attractive finish.
Charging Up
One of the largest benefits to an aftermarket 10/22 receiver are the larger charging handles that many models offer. A larger charging handle is especially ideal for shooting competitions, but also comes in handy for cold weather shooting as well as simply making it easier to grab without sacrificing an ideal shooting position. Pay attention to the size of the charging handle when considering different receiver models and make sure the one you choose will fit your needs.

On the Rails
As mentioned earlier, the world of aftermarket Ruger 10/22 rifle parts is vast and crowded. In fact, you could even build an entire 10/22 rifle without ever buying a part from Ruger. Aftermarket receivers will almost always include an integrated accessory rail of some kind. This opens up your options in adding even more accessories to enhance and improve your rifle and your shooting experience. Make sure to choose an option with a rail that works for your needs.
Lefties Not Left Out
Being a left-handed shooter with a right-handed rifle can often be an annoying experience. This is especially true with a quick shooting semi-auto like the Ruger 10/22. If you are a lefty and are tired of .22 shells flying towards your face or colliding with you, an aftermarket receiver with a left-hand ejection port is an excellent way to solve that problem.
Review of the Best 10/22 Receivers on the Market
The 10/22 receivers below are currently the best on the market. Each one has a full review and provides more details about each individual receiver. Keep reading below for the reviews.
BRN-22 Stripped Receiver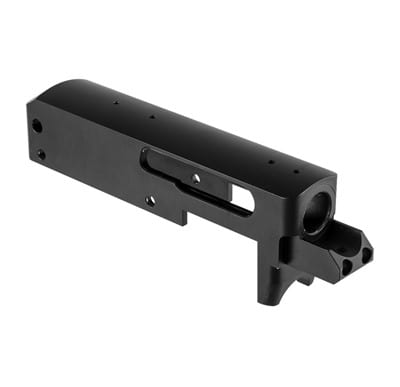 We may earn commission from purchases made from our links, at no additional cost to you
What Recent Buyers Report
Most of the new users were happy with this receiver's durability and ability to install in just minutes. They were purchasing this as an upgrade that allowed them to easily install any additional accessories and inner parts that were vital to their rifle's overall functionality and performance. So far, they were able to put everything together without any additional fitting or issues.
Why it Stands Out to Us
This is an extremely good value 10/22 receiver made to be completely compatible with original and aftermarket 10/22 components. Brownells has these receivers precision-manufactured from 6061 aluminum, which have great mechanical properties and corrosion resistance. The finish both inside and out is exceptionally smooth. Another smooth feature is the Type II hard coat anodized finish.
This anodization matches other components well and resembles the finish on many AR receivers. A key feature of the BRN-22 is the cleaning rod hole at the rear of the receiver. This allows you to clean your bore and chamber the right way, from the back, where you don't run the risk of nicking the muzzle crown and thereby reducing your accuracy. There are two variants of this receiver. One is drilled for scope mounts.
The scope mounting holes on the BRN-22 are exactly the same in size and location as those on the Ruger factory originals. The other variant has a Picatinny rail cut into the top. This allows you to mount most modern sighting options.
Who Will Use This Most
This will be a great stripped receiver for any shooter looking to make an upgrade from a factory default to something better. Alternatively, this will work great for anyone building a 10/22 rifle from scratch. If you are looking for a quick upgrade or something that will be fulfilling for the hobbyist, this could be the receiver that will work best for you.
Bottom Line
The beauty of a stripped receiver is that it allows you to choose your internal components and barrel without having any parts left over. The high-precision machining of this receiver provides the tight tolerances needed for the best accuracy and best compatibility with other components.
No matter which barrel you choose, the V-block with the BRN-22 will help align and accurize it. Meanwhile, the rear cleaning rod hole will keep you from losing accuracy by damaging your muzzle.
The choice of scope ring holes or Picatinny rail allows you to go with the slick lines of the original or the versatility of mounting any sight available.
Pros
Rear cleaning rod hole
Barrel-accurizing V-block and screws included
Protective matte black hard-coat anodized finish
Precision-manufactured from high-grade aluminum alloy
Cons
Requires FFL
Barrel and bolt assembly not included
Brownells – BRN-22 Barreled Receiver For Ruger™ 10/22™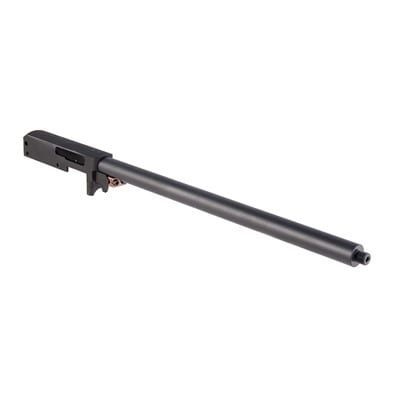 We may earn commission from purchases made from our links, at no additional cost to you
What Recent Buyers Report
This was a godsend according to some of the new users. That's because the inclusion of the barrel along with the receiver itself was appreciated and it saves them a ton of money and time that would have otherwise gone to waste on guesswork and spending an arm and a leg in the process. One user said that the overall quality of the barrel was tough and very hard to damage.
Why it Stands Out to Us
Brownells is one of America's largest firearms retailers, and as such, they have seen it all in this field. This gives them the knowledge and ability to produce some amazing firearms and components of their own. They have the market data to know what people want, including what people want in a 10/22 receiver.
This barrel is perfect for those who intend to customize their Ruger 10/22 rifles to their advantage. If you plan on adding accessories like optics, sights, and even muzzle brakes then you'll want a receiver that will stand out as the odds-on favorite.
One big bonus included with this receiver is a target-quality barrel. In fact, you have the choice of a ten-inch or sixteen-inch average weight sporter barrel or a heavy target barrel. The sixteen-inch option will help you get the most velocity out of your shots, but if you plan to take your 10/22 through thick brush, you will appreciate the shorter length.
All barrel options are threaded for the accouterments of your choice. The receiver comes either drilled and tapped for standard 10/22 scope rings or with a full-length Picatinny rail. One great feature of this unit is the cleaning opening drilled into the back of the receiver. This allows you to clean the bore without damaging the muzzle crown, which could affect accuracy.
Who Will Use This Most
This is the best receiver that you can find if you want not just the receiver itself but also the barrel to go along with it. You'll be quite impressed with this once you have installed everything in place. With superior quality and so many options as far as upgrading is concerned, this receiver takes the cake.
Bottom Line
The BRN-22 Barreled Receiver could be the receiver of choice that will save you time and money on certain parts and accessories. Once you install this, don't be surprised if you end up getting a boost in accuracy. Plus, you have a lot of options at your disposal on how you can customize your rifle.
Brownells has used their expertise to offer a great product with all the options you need to create the ideal 10/22 for you.
Pros
Made in the U.S.A.
Features a rear cleaning opening to avoid damaging the muzzle crown
Gives you the option of ten-inch or sixteen-inch barrels in either sporter or heavy target weights
Optionally comes with a full-length picatinny rail or a smooth top drilled and tapped for standard 10/22 rings
Cons
You must attach the barrel yourself, but this is not a difficult process
Other 10/22 Receiver Options to Consider
The items below are solid picks to choose from, but they are often out of stock and hard to find. We would suggest going with the two options listed above first.
3. Ruger 10/22 Receiver Parts Kit Less Trigger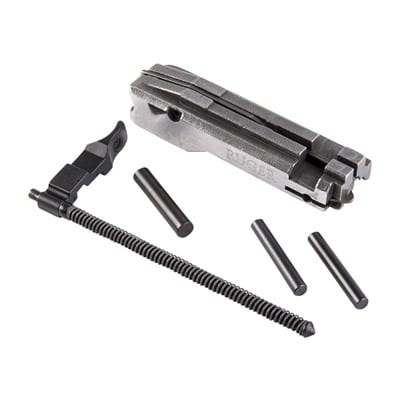 We may earn commission from purchases made from our links, at no additional cost to you
What Recent Buyers Report
According to new users, they said that it was perfect for assembly purposes. The trigger included with this kit was smooth and had no grit with every pull. One user said that it didn't take them long to put it all together. He said once everything was put in place, his rifle was more functional with these parts compared to his factory default receivers.
Why it Stands Out to Us
This is a stripped receiver that has some of the much-needed parts included. All you need to do is install these parts and will definitely stand out as the accessory that will improve your Ruger 10/22 rifle's overall performance. If you are planning to build a custom 10/22 and make it look as mean and tactical as possible, it is possible to do so using all aftermarket components. However, some parts, such as those in this kit, don't add much to the aesthetics of the gun.
These are the factory original Ruger internal receiver components. They have been made pretty much the same way for over fifty years. There is little reason to pay extra for aftermarket internal components that can cost considerably more without adding any real functionality. This parts kit will do a solid job at a reasonable price.
You don't need specialized tools or gunsmithing skills to assemble a 10/22. You only need a screwdriver, a hex key, and a punch. This kit includes a bolt assembly, charging handle and spring, bolt stop pin, and two receiver cross pins.
Who Will Use This Most
This will stand out as the go-to option for those who want a stripped receiver and just a couple of extra parts to go along with it as a package deal. This is perfect if you are one of the many buyers looking for a great receiver for your Ruger 10/22, but looking for a cost-effective solution that will stand out better than your average cheap-o receiver.
Bottom Line
If you want to get a reliable and affordable custom 10/22 build up and running, this time-tested, factory original receiver parts kit is a solid choice. Besides the charging handle, all parts are internal and make no aesthetic difference to your rifle. With over fifty years of use in America's most popular rifle, this kit has more than passed the test of time.
The beauty of repairing or building your own rifle with original 10/22 parts is that you don't need specialized tools. Whether fixing up grandpa's old gun or building your own super tactical, futuristic 10/22, these parts are a perfect fit. It may not be a bad idea to keep a set as a backup in case you face any unexpected problems with your gun.
Pros
Great value for the money
Original Ruger factory parts
Over 50 years of proven reliability
Cons
Trigger assembly not included
4. Tactical Solutions X-Ring 10/22 Receiver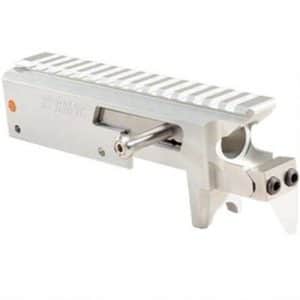 We may earn commission from purchases made from our links, at no additional cost to you
X-ring is a premiere rimfire rifle manufacturing company producing world class products since 2002. This receiver is a masterpiece from the same manufacturer.
The X-Ring 10/22 receiver has been precisely machined from aircraft-grade billet aluminum. The receiver also features a stainless steel bolt for improved accuracy. The dual spring guide rod provides more flexibility to the bolt mechanism and improves the recoil and cycling of rounds.
It also features a pre-drilled hole in the rear end, which makes cleaning the receiver and the barrel easier. The pre-installed Picatinny rail allows you to attach your optics to the rifle with ease.
The receiver weighs just one pound, so it doesn't add to the weight of your 10/22. The only drawback of the X-ring receiver is its price, which is almost equal to that of a new Ruger 10/22 rimfire rifle.
5. Volquartsen 10/22 Receiver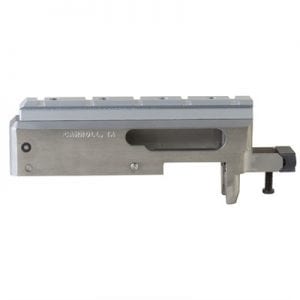 We may earn commission from purchases made from our links, at no additional cost to you
What Recent Buyers Report
New users were hunters that were using their Ruger 10/22 to knock down varmint and large game targets. They said that this receiver was perfect because of its lightweight, durability, and its ability to handle most barrels. Overall, the install took a few minutes without any additional fitting needed.
Why it Stands Out to Us
The Volquartsen 10/22 receiver is CNC machined from high-grade 416 stainless steel billets. It has been designed to fit the aftermarket parts available for the Ruger 10/22 rifle. The cross pins and barrel assembly holes have been precisely located to fit perfectly. A full-length Weaver-style base has been installed so you can easily mount your optical sights.
The synthetic recoil buffer included in the receiver reduces the recoil and makes the action less noisy. The receiver also features the new tapered cone bushing installation system, which prevents downward canting, which is quite common with 10/22 barrel installation. The receiver can be used with any 10/22 barrel resulting in a concentric tight fit of the action with the barrel. This is a complete receiver so you must ensure that you have a Federal Firearms License, or that you are ordering it through a dealer with FFL license.
Who Will Use This Most
This is a great receiver that will be useful across various applications. Most importantly, if you are a hunter or a casual target shooter you will probably use this often. It's a pretty solid unit that will be a considerable upgrade compared to old, unreliable factory defaults.
Bottom Line
If you want a simple 10/22 receiver, then this could be what the doctor ordered. There is no denying the Voloquartsen's quality and longevity. And it could last you a long time if you take good care of it along with the rest of your rifle.
6. Nodak Spud NDS-22 10/22 Receiver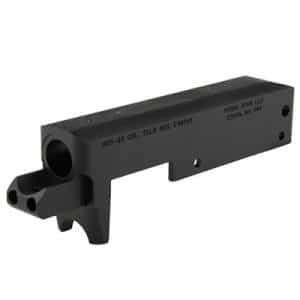 We may earn commission from purchases made from our links, at no additional cost to you
The Nodak Spud NDS-22 10/22 receiver is among the most-loved aftermarket receivers for the Ruger 10/22. It is CNC-machined from billet 6061/T6 aircraft grade aluminum, and it features a type-III hard coat matte black anodized finish for years of rugged operation.
The flat design of the top allows proper meeting of different optic scope bases such as the Weaver 63 scope base. The con is that this receiver does not accept 10/22 scope rails and receiver mounted sights. However, a compatible Picatinny rail can be used to attain functionality similar to an AR-15. The barrel hole is .686 inches for compatibility with factory-made barrels.
The receiver is also backed up by a lifetime guarantee from the manufacturer. The receiver is easy to install and is perfect for competitive shooting and target practice.
7. Grand Masters Action Receiver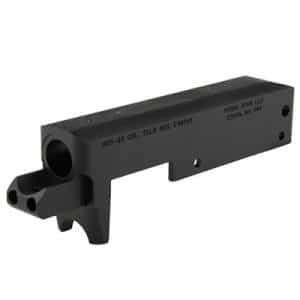 We may earn commission from purchases made from our links, at no additional cost to you
The Grand Masters Action receiver is another amazing option for upgrading your 10/22 receiver. CNC machined from Aerospace grade 6061 billet aluminum, the receiver contains a patented spring-assisted magazine-release feature with the Grand Masters trigger assembly. Don't worry though, this extra feature won't hinder you from using other trigger assemblies.
This receiver also features a rear-cleaning access port with a classic cap which can be easily popped out for cleaning your rifle properly. It has a matte black finish, which goes well with whatever colors you've mixed on your custom gun. You also have the liberty to attach scope mount rails, compatible with the 10/22 on the top of the receiver.
Other than that, the Grand Masters Action receiver has been priced appropriately, so it doesn't hurt your pocket as much as some other models. The receiver is best for shooters who are into competitive shooting.
What is a Receiver?
The receiver is a housing which engulfs the primary parts of a gun and helps it to operate properly. In other terms, the receiver houses the major operating parts of a rifle such as the trigger assembly, bolt, hammer, charging rod, and bore breach. Basically it is called a receiver because it receives the ammo and fires it.
Most guns have only one receiver, while several guns (such as the AR-15) have upper and lower receivers. In semi-automatic pistols, the receiver is also called the 'frame'.
According to the U.S. Law, the receiver is considered to be the firearm itself. It is called a 'controlled part' because it is controlled by federal laws. Manufacturers have to engrave a serial number on every finished receiver. This also makes it mandatory to pass a background check before buying a finished receiver.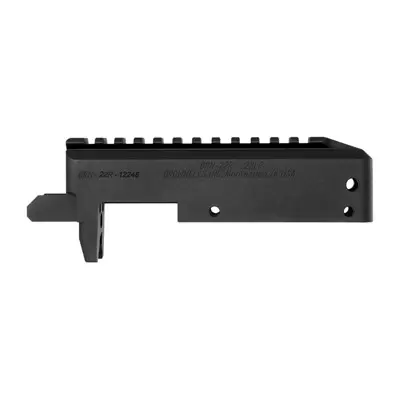 It is also important to know, that there is also a variation of receivers available on the market, known as 80% receivers' or 'unfinished receivers' or 'blanks'. These are sold unfinished by sellers and have to be completed by the buyer himself. These receivers are in circulation to help buyers bypass the need for a background check with finished receivers.
Badly-machined receivers can affect the accuracy and operation of your rifle. Sometimes, factory receivers come with a crooked barrel hole. This may make your horizontal zero change at different distances. Moreover, upgrades like a Picatinny rail on the top and a rear cleaning hole can also push people to buy new receivers.
If your receiver isn't machined properly, you'll face problems with every operation, from cycling to charging.
Benefits of Upgrading Your Receiver
Whether you are looking to upgrade a receiver on an existing gun or build one from scratch, there are many aftermarket 10/22 receivers to choose from. The benefits of an aftermarket receiver can be functional or aesthetic. A different material or finish can give your 10/22 a unique look. Color options can range from classic black to bright aluminum, tactical finishes, or any color under the rainbow.
On the more practical side, an aftermarket receiver can come with features you don't get on the factory models. A chief feature among these is a rail for customizable sighting. This gives you the option of scope rings, red dot, or holographic sights, or even old-school peep sights. Aftermarket 10/22 receivers are available with both Picatinny and universal rails. Another big potential draw for aftermarket receivers is a larger or more ergonomic charging handle. This can be a big help in competition shooting.
Finally, if you're a lefty, and you don't enjoy hot brass shells bouncing off your face, what could be better than an aftermarket receiver with left-hand side ejection?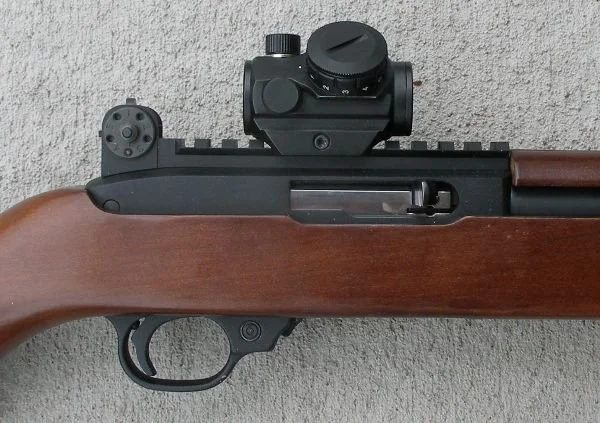 What to Look For When Buying a Receiver?
The receiver is one of the most important parts of the rifle. Since it is considered to be the firearm itself, you should pick up a receiver carefully for your Ruger 10/22.
Receivers are manufactured from aluminum or steel. Both of these materials have different properties and effects. Talking about the 10/22, the receiver of this rifle is manufactured from aircraft-grade aluminum. It has been the same material since the advent of the 10/22.
One of the most common problems with the receivers is cracking. While it's not a commonly-seen issue with the 10/22, it's still worth being aware of.
Since the receiver is made of aluminum, it may suffer a crack from the repetitive impact of the bolt with the bolt stop pin (bolt buffer pin). The bolt stop pin is what takes all the impact of the retreating bolt after firing a shot. Nowadays, some aftermarket manufacturers have come up with polymer and hardened rubber bolt buffer pins. These pins compress a bit upon impact, thus reducing the recoil and making the action quieter.
Aluminum has been used as a standard material for manufacturing 10/22 factory receivers. The material is lightweight, which reduces the overall weight of the rifle. Also, aluminum is a corrosion resistant material. This ensures that your receiver does not rust even after improper storage.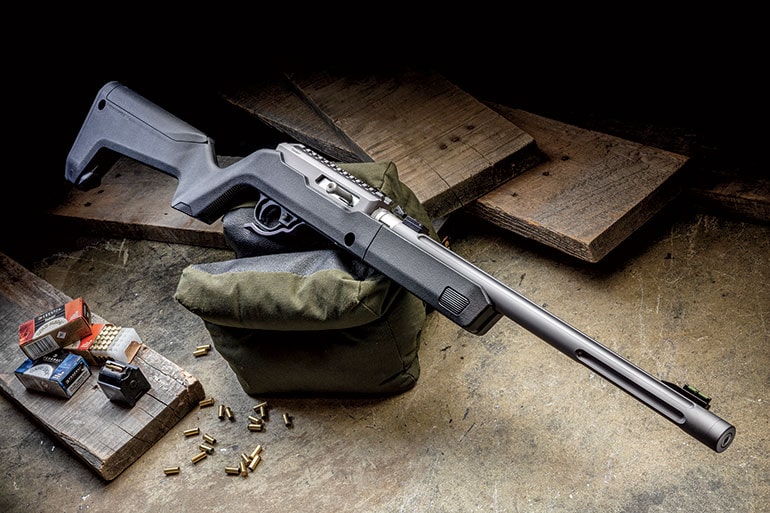 On the other hand, aluminum is a light material which can crack after prolonged use of the rifle. Aluminum receivers cannot be used to fire heavy BMG shots, and shouldn't be used for heavier barrels.
Stainless steel receivers, on the other hand, can be used with bull barrels and high-caliber ammo. It can withstand the higher stress and recoil produced by heavier rounds. The stainless steel barrels are blued, which prevents them from rusting. These receivers can be used for long-distance shooting because the increased weight of steel can help mitigate factors like breathing and heartbeats.
The problem with steel receivers is that they are prone to rust if not maintained properly. Moreover, the added weight of the 10/22 makes it a bit bulky.
Ruger markets some of its 10/22 as stainless steel versions, but they are actually aluminum receivers which have been anodized to match stainless steel.
Apart from the important difference in composition, you should also look for traits like an added rail on the top and an additional clearing hole on the rear of the receiver.
Conclusion
A receiver is the primary part of a rifle. Before buying a receiver, you must check its material, the manufacturing process, mounting rails, and compare the price. A nice receiver should withstand years of use without cracking.
If you are satisfied with the current accuracy and functionality of your rifle, you don't need to spend money on receivers because they're quite expensive. If you are looking to upgrade your rifle for competition, you ought to consider changing your receiver for improved accuracy.