As carrying a concealed weapon continues to become more common, the options for concealed carry friendly clothing have also increased. It only takes attempting to conceal carry in the wrong clothing once before most shooters learn their existing wardrobe isn't always the best option.
That isn't to say that clothing specifically designed for concealed carry purposes is always necessary. However, there are now plenty of choices that make concealed carrying comfortable while remaining stylish and nicely designed.
Keep reading to learn more and to see the best concealed carry pants available on the market today!
At a Glance: Our Top Picks for Concealed Carry Pants
Best Concealed Carry Pants Comparison Chart
IMAGE
PRODUCT

Our Top Pick

Lightweight Polyester and Cotton Fabric With Teflon Finish
Multiple Cargo Pockets and External Knife Pocket
Triple Stitch Reinforcement and Bartacking at Major Points

View Latest Price →

Action Stretch Waist Band for Extra Comfort
Dupont Teflon Fabric Protector Repels Stains and Liquids
Features a Total of 9 Pockets for Multiple Items

View Latest Price →

Premium Fabric Good for Both Tactical and Casual Wear
8 High-Capacity Multifunctional Pockets and 2 Rear Hidden Pockets
Full Inseam Gusseted Crotch and Cardura Knife Reinforcements

View Latest Price →

Made From a Mix of Sorona Cotton and Polyester
Flex-tac Mechanical Stretch Canvas is Teflon-Treated to Repel Stains, Soil, and Moisture
Magazine, Handcuff and Cuff Key Pockets on the Inside.

View Latest Price →

Flat Front Cured With Permanent Crease for Professional Look
Oils, Water, Fade, and Shrink-Resistant Fabric
Can Be Used for Casual, Formal, and Tactical Use

View Latest Price →

Leggings Can Both Be Used as Inner Wear or Outerwear
Super Comfortable and Elastic Design
Mid-Calf Length. Can Be used During Various Activities

View Latest Price →

Compact and Short Design Good for Concealment
Includes a Stitched-On Pocket for Holstering Handguns
Can Either Be Worn Singly or Under Other Clothing

View Latest Price →
What to Watch For When Buying Concealed Carry Pants
Not all concealed carry pants are made equally. It is all too easy for knockoff brands to make some cheap pants, claim they are great for concealed carry, and make a quick buck from people wanting to find an affordable solution.
However, more money is wasted on replacing quickly worn out pants than is saved by choosing a cheaper option. As with all clothes, you really do get what you pay for. Quality is one of the most important things to keep an eye out for when shopping for concealed carry pants. The following facts and information are a good place to start your concealed carry pants shopping journey.
This Section Written By: Brian Belko
Expert Author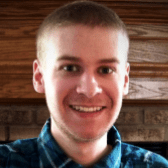 Brian is an experienced freelance writer and technical writer who has previously written for publications such as Wide Open Spaces, Bigfoot Gun Belts, Alien Gear Holsters, and Kampgrounds of America. He brings both a passion for writing and a love of the outdoors to his published content.

Aside from writing and the outdoors, Brian enjoys gardening, being a co-host on The Nostalgia Blast Podcast, and learning to code.
Tempering Expectations
It is always important to have a solid grasp on what to expect from any piece of shooting gear. Concealed carry pants are designed to reduce or eliminate any printing of your handgun. This means that your concealed weapon is actually concealed to the eye's of other people by utilizing thicker materials and using designs that accommodate for a concealed carry holster.
They also implement other features such as rip-stop fabrics, extra flexibility, plenty of accessible pockets, and reinforced knees which all come in handy if a situation to draw or use your side arm ever arises. However, some of these design options can negatively affect the style and appearance of concealed carry pants.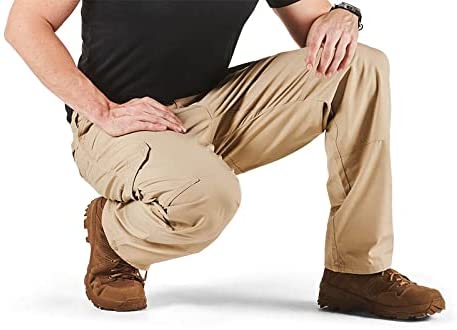 Stylish Considerations
There are three main types of concealed carry pants: covert tactical pants, tactical jeans, and cargo pants. Covert tactical pants look very similar to normal, everyday pants and can easily be worn in business casual settings and in other common, everyday scenarios. Tactical jeans are nearly indistinguishable from normal jeans making them great for everyday wear around the house, while running errands, and other general activities. Cargo pants are meant for heavy use and duty. They are great for wearing out in the field and on duty, but are more obvious in their design so are not great for normal, everyday wear.
Quality Counts
When it comes to any piece of gear meant to hold or secure a firearm, quality is of the utmost importance. That works on two levels for concealed carry pants as the quality is important for gun retention and access as well as for wear quality. When possible, it is always a good idea to try on concealed carry pants before making a buying decision. If online shopping, don't be hesitant to send pants back if you are unhappy with the fit, seams, material, or any other part of them. There are enough options out there to find the ideal pair of concealed carry pants for your specific needs!
Review of the Best Concealed Carry Pants
Let's take a look at some of the best concealed carry pants available.
The pants reviewed here have been selected carefully and comply with the considerations previously mentioned.
Best Concealed Carry Pants
5.11 TACLITE PRO Tactical Pant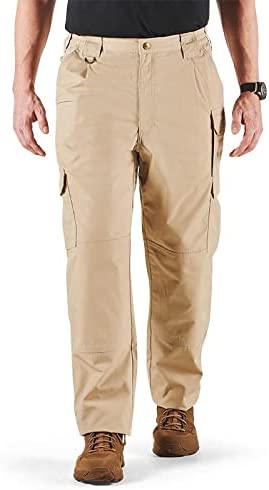 We may earn commission from purchases made from our links, at no additional cost to you
What Recent Buyers Report
Most of the new buyers were looking for a pair of concealed carry pants that were excellent in quality and provided a good amount of pockets for storing all their personal gear for survival purposes.
A lot of new users say that these pants had checked off many boxes in terms of what they looked for in high-quality and usefulness in terms of tactical or survival situations. One user said he considered these pants to be his "on the go EDC bag" whenever he needed something to store away the small tools. He also added that the fabric was quite strong and thus, made it really difficult to damage.
Why it Stands Out to Us
These pants are made from high-quality, Teflon-treated fabric. Teflon is best known for being really tough (and not just for letting things stick to a pan). Tough as nails in quality, they don't rip or tear apart like a usual pair of pants would. You will have pockets for conceal carrying a pistol along with extras to store away any of your goodies that might be essential to your survival. You may have a simple EDC bag on hand, but these bags might just be the extra EDC bag you're probably going to need when things really do go south.
These tactical concealed carry pants from Taclite stand as our top pick. Made from a mixture of cotton and nylon, these pants are almost indestructible. They can be used for normal everyday use, as well as rugged outdoor use.They feature 12 pockets in all, including specific ones for magazines or knives. The seams are triple stitched for total reinforcement, too. As an added bonus, the self-adjusting tuxedo style waistband offers added comfort. Moreover, the design of the double thick knees are a pleasant surprise if you ever find yourself shooting or working on your knees.
Who Will Use This Most
These pants will be worn by those who are not only every day concealed carry users, but will also be worn by those who have an action plan the moment when SHTF. In fact, if you must get out of danger and "bug out", you'll be ready to escape and find a safe place with not only your bug-out bag but with your pants that have the ability to carry other goodies, as well. If you want concealed carry pants that can truly save your life in a survival situation, these might be it.
Bottom Line
The 5.11 TACLITE PRO Tactical Pants are going to be comfortable to wear. But they will, without question, be one of the best pairs of pants you've ever invested in for a few good reasons. For one, you have plenty of pockets to work with. And you'll have the best quality, thus making it able to survive any rough and tumbles for when you are escaping danger. These pants are tough, lightweight, and will certainly play a vital role in concealing your pistol of choice (or any survival situation).
These tactical pants are perfect for carrying a variety of items. The only downside is that some users may not enjoy the fact that they are a bit heavier than traditional pants.
Pros
Waterproof
Double thick knees
Good for rugged use
12 deep carry pockets
Cons
Can be hot to wear
Weigh more than normal pants
Best Concealed Carry Pants Runner-up
Propper Men's Canvas Tactical Pant
We may earn commission from purchases made from our links, at no additional cost to you
What Recent Buyers Report
New users were really happy with this pair of pants. Not only were they resistant to stains or even spillage, they were happy when they noticed the pants delivered excellent mobility while being super-tough and lightweight in terms of quality. One user said he wore these pants at the range while doing a "run and gun" session and managed to maneuver his way through obstacles with ease. He added that even with some accessories inside his pocket, he was able to move around from one place to the next without dealing with any tightness.
Why it Stands Out to Us
These pants are made from DuPont's high-quality Teflon. This means it will be stain-resistant right from the get go. You won't have to worry about stains nor will you be afraid of getting down and dirty. Even a bit of coffee spillage on these pants won't ruin them. These puppies are just awesome to wear. And since it's tough and lightweight, there won't be a certain heaviness to them. You can move around or strafe in a self-defense situation without feeling weighed down in the slightest. Of course, no pair of pants are complete with extra pockets. And you have nine of them to work with to store all your extra goodies.
These concealed carry tactical pants from Propper are a mix of polyester and cotton, and come fade, shrink, and wrinkle-resistant. They come in four different colors and are perfect for casual wear. The pants have nine pockets too, that are decently spacious.
Additionally, the stretchable waistband lets users carry a variety of holsters. As an extra bonus, the pants have been treated with fabric protector, making them resistant to water and stains.
Who Will Use This Most
These pants would be perfect for the EDC user. If you conceal carry your pistol on a regular basis and want to be prepared for any survival situation, you may want to consider purchasing a pair of pants like these. You will move around with such nimble mobility that you could be hard to stop when it comes to the real deal. You'll be ready for any situation where you need to escape danger. Just make sure your pockets are well stocked with the items you need.
Bottom Line
The Propper Men's Canvas Tactical Pants will definitely be the go-to option for those looking for concealed carry pants that can handle your pistol, ammo, and even the necessary accessories that will be important for your day at the range or a survival situation where time will not be on your side no matter how much you buy. If you want excellent pants that won't wear, tear, or cause any grief, these are a good pair to consider.
These pants are good for rugged, everyday use. The fabric is comfortable and designed to be long-lasting. However, some may find the pants to be heavy and hot.
Pros
9 pockets
Good for rugged use
Stain and waterproof
Great finish & stitching
Concealed Carry Pants Second Runner-up
5.11 Ridgeline Tactical Pant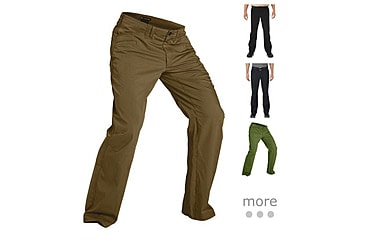 We may earn commission from purchases made from our links, at no additional cost to you
What Recent Buyers Report
Most users say that these pants look like regular pants, but much better. While they were impressed with how they blended in with every day wear, they were also impressed with how they were able to work with most holsters and even fit a good number of compact-sized pistols. One user even said that he could wear these pants every day and be out and about in public ready for any dangerous situation that may threaten his life.
Why it Stands Out to Us
These concealed carry pants can blend in as a regular everyday uniform or dress casual work pants. They look good and are surely designed for those clever enough to pull off something that could fool assailants and attackers. Nice pants with a concealed pistol to boot? That's cool. Even if you are carrying a compact pistol that is a good enough size to fit in a pocket holster, you are definitely bringing the element of surprise to all threats involved.
The Ridgeline Tactical Pant from 5.11 is manufactured using fabric blended of 62% polyester and 38% cotton. The Teflon finish is resistant to stains, soil, dirt, and watermarks. The pants feature eight standard pockets and two hidden rear pockets. The large front pockets can adapt to fit a magazine, knife, or cellphone. Gusseted sewing facilitates quick movement and is well-know for quality. These pants feature a regular, relaxed fit, and weigh a bit less than similar models.
Who Will Use This Most
These pants will definitely serve a purpose for those who want to mix casual with "just in case". If you want pants like that, you'd be hard-pressed to find something quite like this anywhere else. You can conceal carry a pistol and possibly a few extra goodies in there that will be enough to get out of a dangerous situation.
Bottom Line
The 5.11 Tactical Men's Ridgeline Covert Pants live up to the name covert. You can wear them as regular pants, and still be well prepared for any dangerous situations that may occur in your surrounding area. You can escape the danger once all is said and done and not get these bad boys scuffed up in the slightest. They are available in most sizes and will certainly give you excellent mobility and a better chance of getting yourself out of a jam.
These Ridgeline Tactical Pants from 5.11 are lighter than some of our other favorites and are great for everyday, outdoor use. Overall, these pants are designed to offer comfort, support, and functionality.
Pros
Light and comfortable
Full inseam gusseted crotch
Gusseted design with Teflon finish
Good for both work and casual wear
Nylon reinforced pockets with YKK zippers
Cons
Users might struggle with fitting
A bit pricier compared to other styles
Concealed Carry Pants Third Runner-up
5.11 APEX Tactical Pant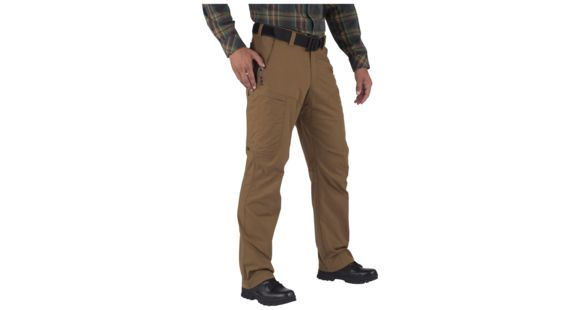 We may earn commission from purchases made from our links, at no additional cost to you
Pros
Good for everyday use
Great for summer months
Stain-proof stretchable fabric
Articulated knees for comfort
Bartacked stress points for strength
Cons
Somewhat pricey
Hidden pockets don't have closures or snaps
What Recent Buyers Report
According to most new buyers, these pants were really tough and resistant to so many stains. Of course, they were also able to store a good number of accessories including their pistols in the available pockets. The fit was comfortable and allowed for excellent mobility while being able to quickly navigate corners and obstacles. This was proven when one user went through a timed "run and gun" session at the range. He said that his overall time was much better compared to wearing regular jeans.
Why it Stands Out to Us
If there was one thing that stood out with these pants, it's the inability to damage them. And yes, they are indestructible. If you want pants that are lightweight and excellent in quality, you'll love having these pants on hand for when you want to carry your pistol to the range or just wear them in the event of any dangerous situation going down where escape is the first thing you need to do. While you probably won't wear these pants every single day, they do come in handy if and when you need them. Store all the stuff you need along with your trusty pistol and you'll never feel ill-prepared ever again.
The Apex Tactical Pant make great use of the flex-tac mechanical stretch canvas design and offer supreme comfort at all times. These pants can be worn fashionably in a variety of settings, such as whilst hunting or hiking. Thigh-mounted cargo pockets feature not only a secure zipper, but sewn-in pockets inside. The twin-back yoke pockets are deep enough to store a couple of AR-mags and the built-in elastic waistband boasts a couple of hidden pockets along the front and rear. With this, there are seven strong belt loops, a fully gusseted crotch, and articulated knees padding.
Who Will Use This Most
These pants will definitely be useful if you are at the range or on days when you feel like dressing down a bit. Yes, they're not the most fashionable pants in the world, but they will definitely get you out of a survival situation faster than just in a regular pair of pants. As long as you have all you need in order to survive an SHTF situation, you'll have a pair of pants that can handle the high-stress situations while carrying what you need. These pants might just be what the doctor ordered.
Bottom Line
The 5.11 Tactical Apex Cargo Work Pants are proven to be tough and proven to prepare you for whatever might lie ahead in potential survival situations. Wear these to the range, while you are hunting or just for the day. These will not disappoint you in the slightest in terms of quality and what they are able to do for you in a survival situation.
The Apex Tactical Pants are good for concealed carry purposes and storing extra items. These concealed carry pants are ideal for summer use, but will work year-round. They might seem a bit overpriced, but they're well worth it.
Concealed Carry Pants Fourth Runner-up
5.11 Men's Covert 2.0 Pant
We may earn commission from purchases made from our links, at no additional cost to you
What Recent Buyers Report
A lot of new users said that while these pants gave off that casual look, they were definitely perfect for preparing themselves for any dangerous situations. One user said he would wear these pants as business casual clothing. Since he runs his own business and works just about anywhere he pleases, he can conceal carry his pistol along with some survival gear with these pants. He added while he wears these as a part of looking good, he favors these pants so he can conceal carry and be prepared for any kind of threat in his vicinity.
Why it Stands Out to Us
Once again, we take a look at pants that pass off as dress casual and will better prepare you against those who are stupid enough to attack you for whatever reason. Yes, you'll need to draw your pistol at some point to serve as a warning (if the situation warrants it) but you'll want to make it look subtle and a little less obvious that you are carrying. These pants will make that happen. With pants made from high-quality materials that won't wear and tear, how can you say no to wearing these?
Our next pick, the 5.11 Men's Covert 2.0 Pants, are a more formal option. The flat front is post-cured with a permanent crease and portrays a more professional look. They feature a self-adjusting tunnel waistband, with reinforced belt loops to carry your weapon securely and comfortably.The Covert 2.0 pants feature six pockets in all: four pockets similar to normal pants and two thigh pockets with zippers. On top of everything, the pants are wrinkle-resistant and do not fade — they are ready to wear right out of the dryer.
Who Will Use This Most
This would be perfect for those who are looking for smaller size pants. If your waist ranges from 30 to 36 inches, these will be perfect for you. Yes, they look pretty casual. But no one will know that these are tactical pants, as they allow for discreet concealed carry. That will give you peace of mind in knowing you are prepared and not giving off any vibes that you are obviously carrying something.
Bottom Line
The 5.11 Tactical Men's Covert 2.0 Pants are definitely the go-to pants for those who wear smaller sizes and seem to struggle with finding the right pair. Make no mistake, these provide an excellent fit while providing you the opportunity to prepare yourself for danger. You can move around easily without feeling weighed down nor will you stain these. They are a nice pair of pants that will deliver a lot more than any other kind of pants you wear.
These Covert Pants from 5.11 are creased and offer a more formal option compared to others. Because of this, we do not encourage they be worn while working outside or while in rugged conditions.
Pros
Deep pockets
Stain and waterproof
Comfortable and sturdy
Good for formal and casual use
Cons
Not great for rugged outdoor use
Best Concealed Carry Cargo Pants
CQR Men's Tactical Pants Lightweight Assault Cargo
We may earn commission from purchases made from our links, at no additional cost to you
What Recent Buyers Report
New users say these pants were perfect for easy mobility and didn't weigh them down, even with their pistol and additional items included. The pants were excellent in quality and never ripped or wore down. The fit, of course, was quite comfortable across most sizes. One user said he has never been excited about a pair of pants before. He also added that he was able to fit his compact pistol with an IWB holster with ease and still store a good number of additional magazines in one pocket so he was prepared for his long day at the range (and in case anyone was stupid enough to mess with him).
Why it Stands Out to Us
These pants were made for high-stress situations. If you are in law enforcement or the military, you'll need gear that will prepare you for the tactical applications that you might face day in and day out. These pants are lightweight and allow for excellent maneuverability around obstacles and make running and gunning much easier. You have additional pockets that will fit any other additional accessories that you'll need just in case. With so many pockets at your disposal, you can store away additional magazines or other small accessories.
The CQR Tactical Cargo Pants are probably the best selling concealed carry cargo pants on the market. The main reason lies in their robust design and more than reasonable price tag. These pants have eight multi-purpose pockets and two magazine pockets.The polyester-cotton mix fabric is comfortable to the touch and reinforced with a Duratex coating, making them water, dirt, and stain-resistant. Overall, the fabric is breathable and lightweight so buyers should have no problem wearing a pair while hunting or hiking. They're also are available in a multitude of styles and colors.
Who Will Use This Most
These pants will be best used by those in law enforcement and the military. But they can also come quite in handy for civilians, as well. If you want something that will allow for excellent mobility and will definitely come quite in handy when things go south and you need to defend yourself, these pants will certainly be a big help in that regard.
Bottom Line
The CQR Men's Tactical Pants Lightweight Assault Cargo was made for situations where life and death are your options. Be sure to wear these and use the accessories that matter most to your survival (including your pistol of choice). They are well fit, super-durable, and will get the job done in any high-stress situation you find yourself in.
These CQR Cargo Pants are quite like the 511s mentioned, yet offer a better price point. They are made from quality material and are considered ideal for open, daily carrying. Taking everything into consideration, they are best for tactical hunting and other outdoor use.
Pros
Rip-resistant
Affordably priced
Lightweight and durable
Come in a multitude of variants for different preferences
Cons
Not ideal for formal use
Extra length may require hemming
Snap button design may be cumbersome
Best Concealed Carry Yoga Pants
UnderTech Women's Original Concealment Leggings
We may earn commission from purchases made from our links, at no additional cost to you
What Recent Buyers Report
A lot of women were quite happy with these concealed carry pants and for a few good reasons. For one, the pockets were useful for either right or left-handed users. On top of that, these pants were available in so many sizes. So if you're a woman looking for the perfect fit for concealed carry pants, these are it. One user said she had no problem finding the right size and was able to quickly draw her pistol using the left-handed pocket. She said cross-body drawing and re-holstering were quite easy and no snagging occurred at all.
Why it Stands Out to Us
These are not regular women's pants. But they can pass off as such. And you can wear them in just about any given situation. Whether you are jogging, lounging around, or just going about your day out in public, these are the pants you can rely on for reliable concealed carry. The fit is snug and it provides you with a good number of pockets so you can store any additional items like magazines.
Next up, the best concealed carry yoga pants come from UnderTech. These concealment leggings are perfect for people who want to carry in athletic comfort. They come with two built-in holsters: one near your kidneys (rear) and the other in an appendix position (front).These leggings are available in a mid-calf length and are very versatile. Their material is fairly common among leggings.
Who Will Use This Most
These pants will be best worn by women looking for perhaps the best fitting pants they have ever owned. No, it's not a pair of designer jeans nor are they a pair of yoga pants. But they certainly are well-fit and well-constructed for the woman who isn't afraid to get down and dirty (and deter an attacker in the process).
Bottom Line
The UnderTech UnderCover Women's Original Concealment Leggings are no ordinary pants. But they will definitely make concealed carry a lot better compared to most holsters. You'll feel confident in wearing such an excellent pair of pants while being able to carry your favorite pistol for self-defense. What's not to love about these pants?
These concealed carry yoga pants are a good option for those who don't want to worry about altering their wardrobe while carrying. They are comfortable, reliable, and well-designed.
Pros
Easy concealment
Two holsters: front and rear
Stretchable and very comfortable fabric
Cons
Thin fabric makes these not ideal for rugged use
Not intended for large handguns (like S&W Magnum)
Best Concealed Carry Pants for Women
Women's Concealed Carry Compression Shorts
We may earn commission from purchases made from our links, at no additional cost to you
What Recent Buyers Report
These shorts were great for women who are joggers or runners. They said that concealed carry was easy and concealability was a cinch. They were happy that their pistols remained in place and didn't slip out during their run. One user said she was comfortable with carrying a pistol while jogging and didn't have to rely on a holster since she was able to use one of the pockets. She was confident in knowing that she was prepared just in case anyone intended to attack her while running through her favorite route.
Why it Stands Out to Us
These compression shorts make concealed carry a lot easier. Even better, they provide quick drawing abilities for either right-handed or left-handed shooters. No matter what hand you use for the purpose of drawing and shooting your pistol of choice, each pocket is available for you to carry your pistol. If you cannot carry a holster, these pockets will do you some good. These shorts will prepare you for any dangerous situation, even when it's just another day of running.
Another great item that shouldn't go unnoticed are these concealed carry compression shorts. They can be worn alone, under pants, or under a skirt. Ideal for a variety of situations, these are made from stretchable material and feature two holsters. Buyers who have worn these report that they fit well and true.
Who Will Use This Most
These shorts are made for the active woman who conceal carry on a regular basis. If you own a full-sized or compact pistol, these shorts will be a perfect fit while you are able to carry the pistol of your choosing on a regular basis. Even on a hot summer day, these shorts will certainly not disappoint, especially when carrying a holster will be too much or will perhaps, irritate your skin.
Bottom Line
The Graystone Gun Holster Shorts will definitely be a favorite among the women who like to keep active while staying prepared for any dangerous situation. Carry your pistol with confidence and keep yourself in good shape while doing so. They provide an excellent fit for you and your pistol and won't slow you down, even when carrying something loaded.
These concealed carry shorts offer a variety of holsters which is excellent. The spandex material is comfortable and so is the fit. They are definitely a good option for those who are active and on-the-go.
Pros
Two holsters
Offer great concealment
Comfortable and well-made
Holds item securely in place
Cons
Base pocket opening might have to be sewn to use very compact guns (ex., Ruger LC9)
What are Concealed Carry Pants?
Well, the answer is in the name itself – concealed carry pants are specially designed to help users carry their concealed weapons.
Common everyday wardrobe options don't offer the same advantages as concealed carry pants. The material, waist size, rise, length, fit, and number of pockets all contribute toward a great option.
Normal everyday pants have the tendency to print the outline of your holster and may be uncomfortable.
Additionally, concealed carry pants are designed to be responsive and accessible.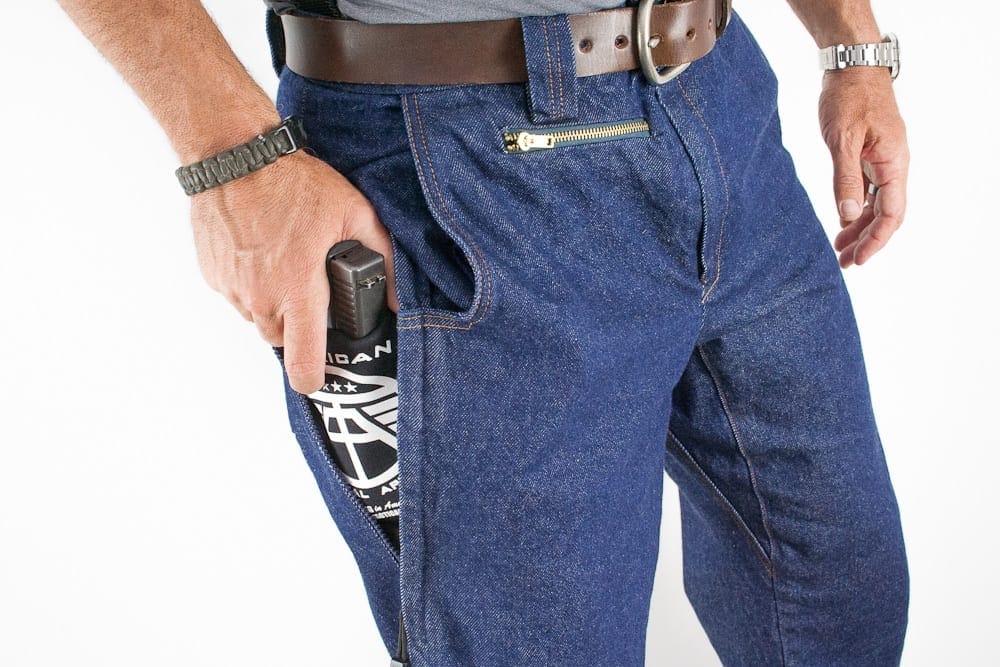 Best Uses for Concealed Carry Pants
No doubt, the first and foremost use is concealment. Concealed carry pants are made with an apt rise, so your holster doesn't show-off.
You may be curious about the best times to wear concealed carry pants. Some people like to carry daily, during trips, or while hunting.
Concealed carry pants are also very comfortable and resourceful. They are ideal for hunting, hiking, camping, or trekking.
The spacious design helps users carry more and do so in a discreet manner. Additionally, most concealed carry pants are waterproof, rugged, and durable.
Types of Concealed Carry Pants
Similar to normal pants, these are available in different designs and fits. We're going to highlight the four most common types of concealed carry pants.
Tactical Pants
As the name suggests, tactical pants look just like normal pants, but with tactical capabilities.
These pants feature several extra pockets and are extremely versatile. They can be worn both semi-professionally and casually.
In general, these are probably the most common type of concealed carry pants worn by people.
The only drawback with tactical pants is that you cannot use them on very formal occasions.
Cargo Pants
Another type of concealed carry pants are cargo pants.
Designed for rugged use on the battlefield by soldiers and engineers, these are a bit saggier and feature a ton of pockets.
These pants have reinforced belt loops, extra hoops, hidden pockets, and are made from remarkably durable fabric. They are great for range shooting, hunting, and other outdoor activities.
The loose design offers exceptional concealment and comfort.
Yoga Pants
Also known as leggings, these pants can be worn in a variety of places and are often sleek and fitting.
Due to their design, a slight print may occur. However, this can be covered by wearing a long shirt or jacket. These pants are perfect for staying safe during jogs, runs, or while running errands.
Compression Shorts
Some would say that concealed compression shorts are by far the most concealable version of concealed carry pants.
Concealed carry shorts are for those who want something to wear under their pants or skirt – short briefs are also an option. This style is extremely comfortable and typically spacious.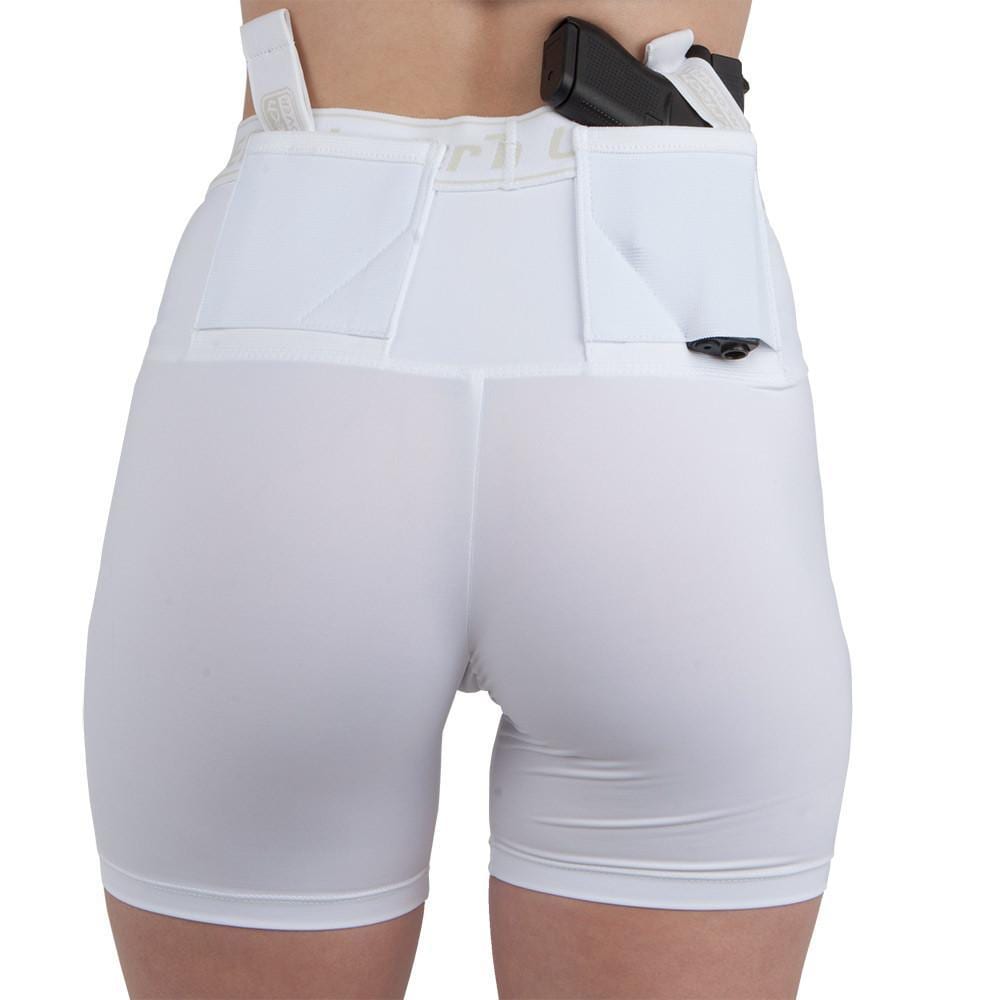 Fit
Just like normal pants, concealed carry pants are available in different fits. These variants include skinny, slim fit, straight leg, and wide leg (boot cut).
Aspects to Consider Before Buying
There are a few aspects we must consider before buying concealed carry pants. Below are some key points to keep in mind before pulling the trigger on a new pair.
Size and Material
The basis of comfort is the overall fit and size. Also, think about if you're allergic or sensitive to any pant material.
Will it Fit Your Gun?
Concealed carry pants are generally made in a one-size-fits-many and pockets typically accommodate compact guns. If you prefer carrying magnum models, check specifications ahead of time.
Quick and Safe Draw
Before buying, you must also consider the pants ability to perform a quick and clean draw. Make sure the weapon does not get tangled up with any loops or other parts of the pants.
Conclusion
Concealed carry pants are a growing trend and for good reason. They enable users to conceal nearly any (compact) firearm and stay safe in public.
Before making any final decisions, be sure to think about which style suits your need best. In the end, if you choose one from our list, put it to the test and visit us again. We'd love to hear how it works out for you.
If you're look for other types of concealed carry apparel, be sure to check out our other posts below: