The importance of having a gun safe for your guns has been debated upon for decades.
Some consider it a necessity, while others discard it as an unnecessary fad–from legal to technical and logical aspects.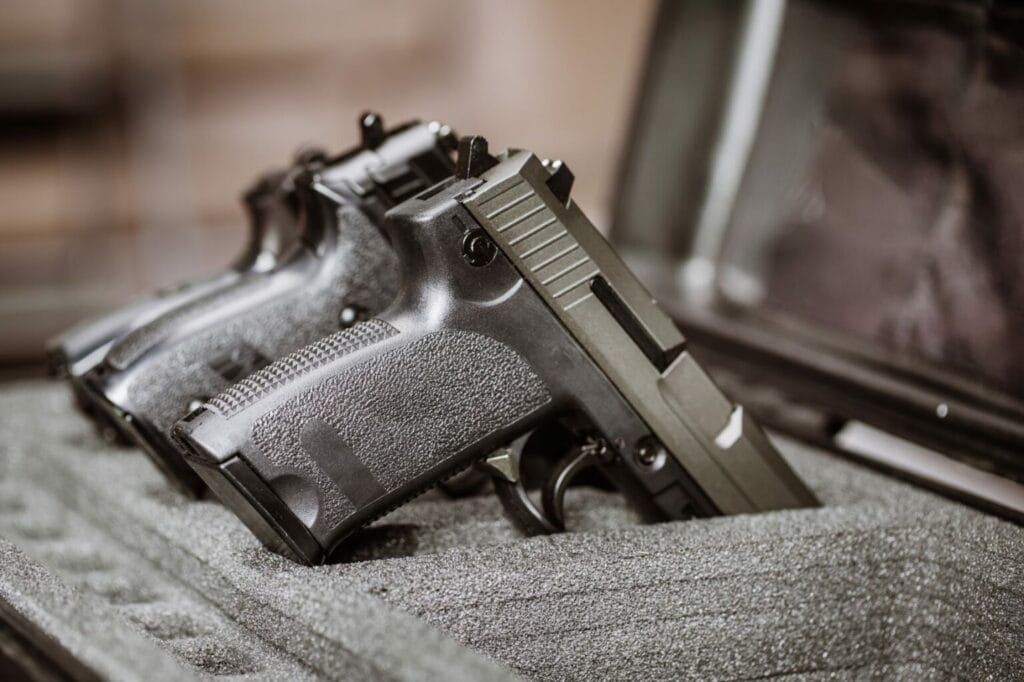 Let's dive into the depths of this topic and try to understand if a gun safe is really that important.
An Overview of Gun Safes
Safes have been around for centuries. But the modern gun safe finds its roots in the early nineteenth century. The fireproof gun safe was invented in the year 1820 by Jesse Delano in New York City. The concept was further refined by Silas Herring in the 1850s.
All was going well until the 1980s when manufacturers decided to increase their profits and add newer materials and techniques in the design of gun safes. The Herring design is now transformed into the RSC design which uses drywall and carpeting with steel. Instead of the steel and concrete design of the Herring safes.
But that doesn't signify the demise of great American gun safes. There still are quite a few manufacturers that have kept the legacy and manufacture high-grade gun safes.
There are a variety of gun safes available out there. There are safes marketed as fireproof and also waterproof. It is signified by a UL rating marked on the safe. UL stands for Underwriter Laboratories. A fireproof gun safe is awarded a UL Class 350 rating. This is further classified into 350-1, 350-2, and 350-3 ratings.
A fire-rated gun safe can offer resistance against fire for a specific duration of time. It can be 40 minutes, one hour, 90 minutes, or maybe two hours. It depends upon the design of the gun safe and what the manufacturer claims.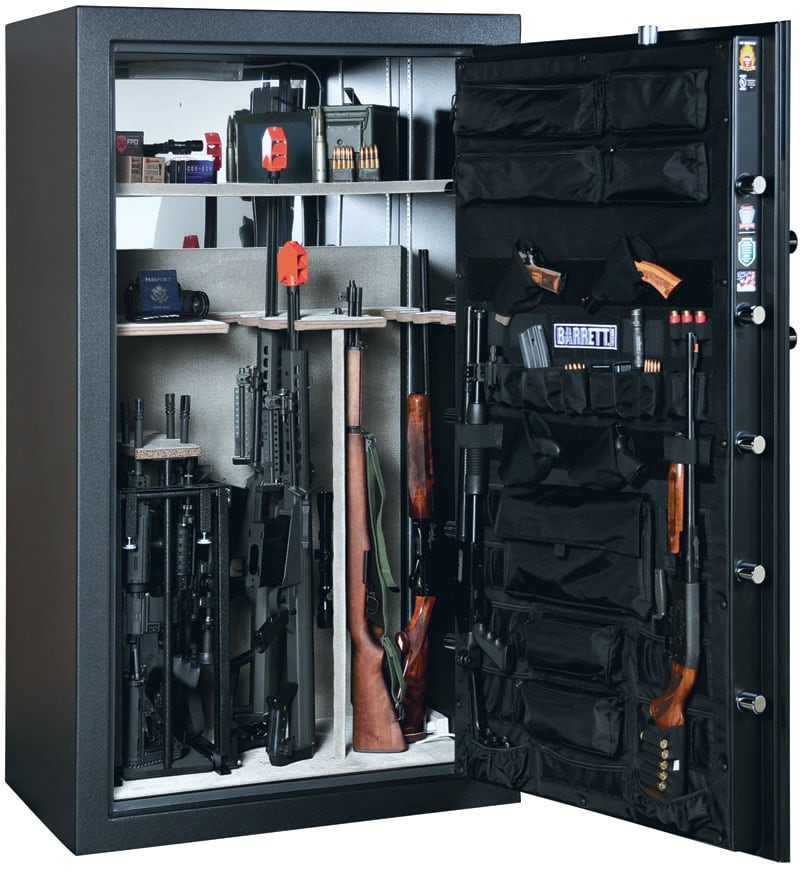 Just like fire-rated safes, there are water-rated safes. These are most useful in low-lying areas where flooding is a common natural calamity. Some gun safes are rated to be resistant against fire as well as water.
What a Gun Safe Does Best
A firearm is not something you can leave lying around in your house. It's not a redundant object that can be tossed around like a TV remote. A firearm should be treated with the utmost respect and at all times.
If you own a firearm, it is obvious that you won't be carrying it on your body all day and every day. You'll want to store it safely when you get back home. That's where a good gun safe comes into play.
Whether you own a handgun, or rifle, or both. Or maybe you own multiple firearms and ammo. A gun safe is a perfect place to store it. It prevents your firearms from unauthorized access. Whether it be your kids, curious visitors, or even burglars.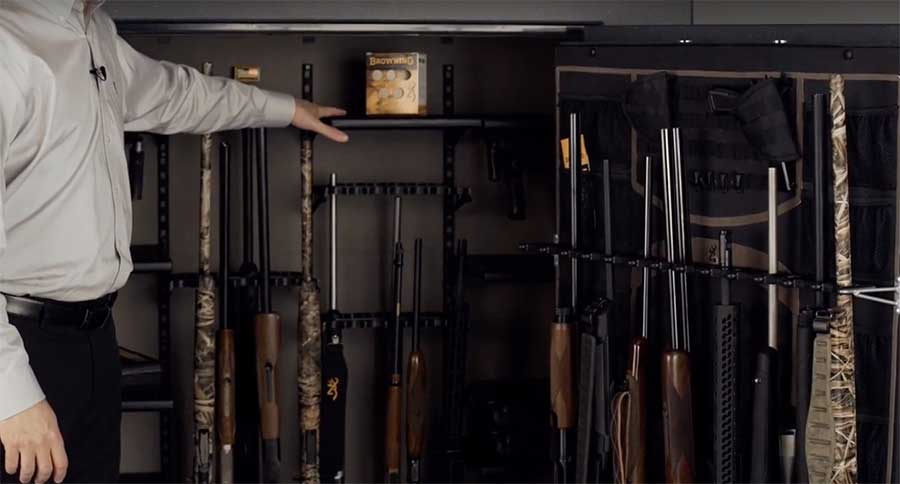 Each year more than 1,000 kids die across the United States due to accidental gun discharges. A major part of these could have been avoided if a gun was properly locked inside a gun safe. According to another study, adolescents are at a higher risk of suicide if they have access to a gun in the house.
The data sure sounds scary. So if you have kids in your house, a gun safe is an absolute necessity. Luckily, gun safes come in a variety of shapes, sizes, and budgets.
A gun safe not only provides safe storage for weapons and ammo. It also offers safe storage for firearm accessories like optics, cameras, and other gear. Additionally, a gun safe can also be used to store other important items like documents or heirlooms.
Using a fireproof or waterproof safe greatly reduces the risk of damage in some situations. In fact, many insurers require your weapons to be stored in a fireproof UL-rated gun safe to claim such circumstances.
A gun safe, especially a hidden gun safe make sure that you get access to the firearms first in the event of a home-defense scenario.
Where a Gun Safe Falls Short
Before we move ahead, I must inform you about the difference. The difference between a gun cabinet and a gun safe. So a gun cabinet is like a lightweight wardrobe. Comparable to a high school or gym locker. Hence it offers pretty basic protection against pry attacks.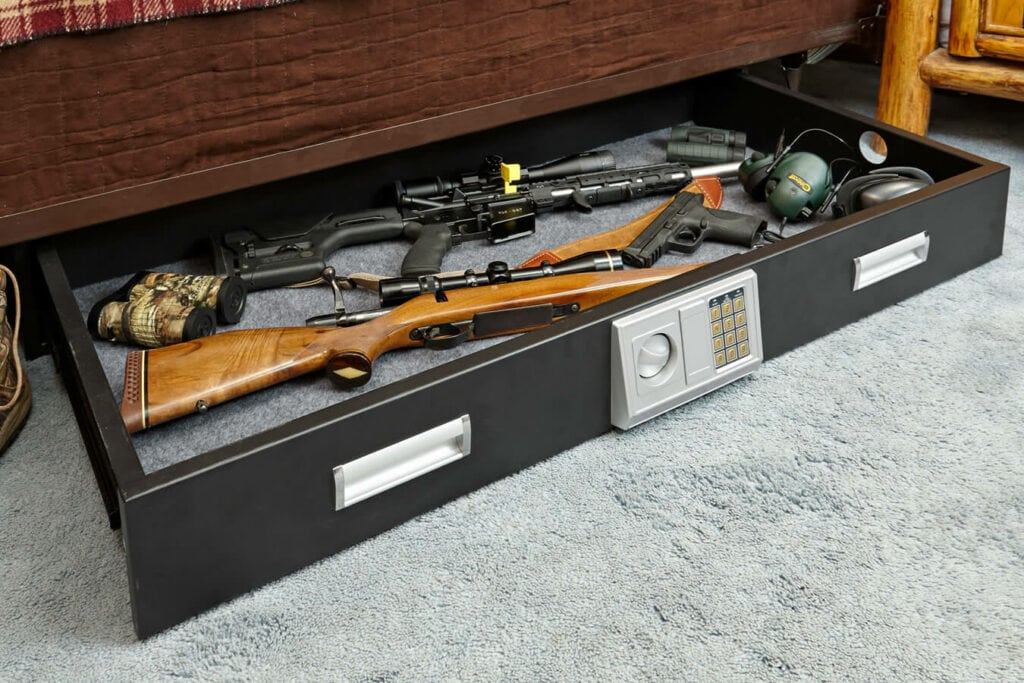 On the other hand, a gun safe is a more rugged, thick, and secure housing. Preferably with a very secure locking mechanism. So it cannot be opened easily without authorized access.
Gun safes are great but bigger gun safes can be very bulky and problematic to move around. Companies have to use dollies to deliver them, and the gun safe has to be taken up from the ground floor through stairs. It's gonna take a lot of effort.
If you want to have a big gun safe, you must have a dedicated space inside your house. Somewhere you can bolt down the safe and there's no fire risk and moisture to deal with. In some cases, gun safe owners have to find ways to hide them from plain sight. So as to not attract unwanted attention.
Another thing to look out for in gun safes is batteries. Many instances have been reported when the gun safe ran out of battery power, needing the user to employ backup keys. This can be a serious drawback in the event of a home-defense scenario. So you have to look after battery power in electronic locks.
Gun safes aren't fully impervious to fire and water. They need maintenance and cleaning at least once a year to ensure efficiency.
How to Take Advantage of Gun Safes
The best part of using gun safes is that they can be accessorized in many different ways. Gun safes are not only limited to the confines of a house or office. There are truck gun safes, ATV gun safes, and car gun safes that allow you to carry around your weapons.
Designs like under-bed gun safes and drawer gun safes offer inconspicuous and quick access storage options inside your home or office. These safes can be available with keypad or biometric locks for more enhanced function.
If you own a big assortment of weapons, naturally you'll need a big gun safe.
In such cases, a good gun safe light and a door organizer will come in very handy. Adding a good lighting setup ensures fumble-free access and proper organization of the contents inside.
As far as a big safe or cabinet is concerned. One very important gadget that you must have is a gun safe dehumidifier. It is a device that pulls moisture out of the gun safe and prevents firearms and ammo from damage. Some people also prefer using silica gel as a desiccant to fight the drawbacks of moisture.
Gun safes with adjustable shelves, racks, and organizer accessories play a very important part in securely storing and easily accessing firearms.
Further Reading on Gun Safes
Being a huge topic in itself, there's always more to learn about gun safes, their handling, and maintenance. While there's no stringent law regarding gun safes across the United States of America in most states. Eleven states (Massachusetts in particular) have clear and binding laws regarding gun safes.
These states are California, Connecticut, Illinois, Maryland, Massachusetts, Michigan, New Jersey, New York, Ohio, Pennsylvania, and Rhode Island. All of these states prohibit the sale of a firearm without a locking device. Laws regarding transportation and storage at home differ. So you should check with your local laws if you reside in one of these states.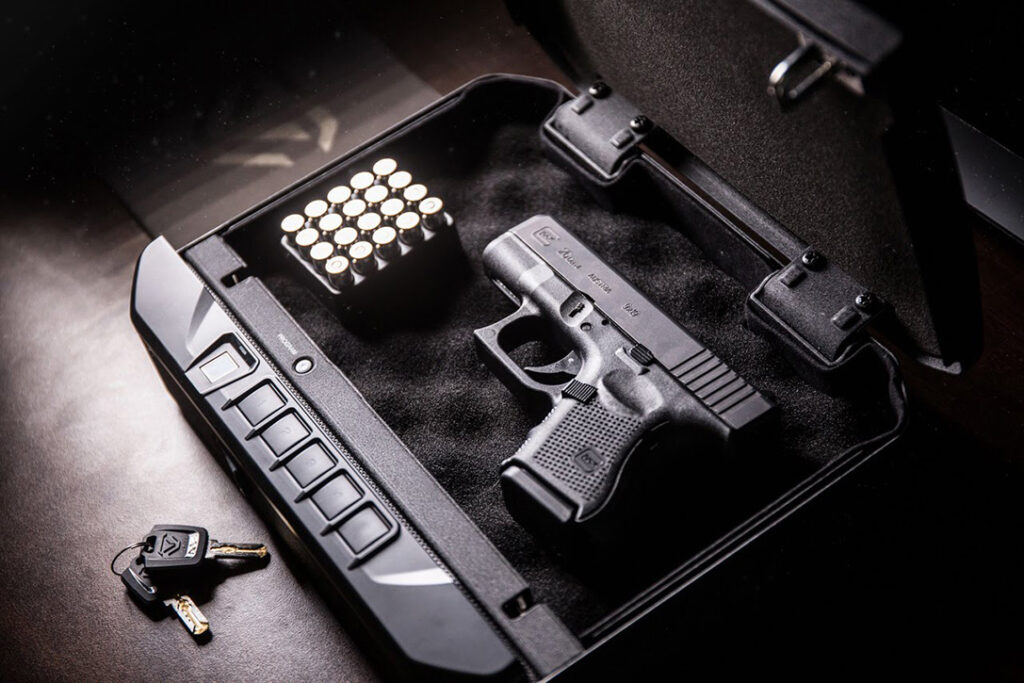 Big gun safes have to be bolted down in order to ensure any movement and accidental tip-over in rare cases. But in case you have to move one, you can check out our detailed guide on how to move gun safes and how to build a gun safe room.
There are many companies selling gun safes out there. From traditional family-owned brands to recent players selling low-cost designs. If you own a single firearm and don't have kids in your house. A small and concealable gun safe will do the trick for you.
But if you own more firearms and are also seriously concerned about their proper storage and safety. Investing in a good gun safe becomes imperative. Different companies offer warranties specific to their product. Ultimately it is you who has to decide.
Conclusion
Gun safes are quite important to safely store your firearms and prevent unauthorized access.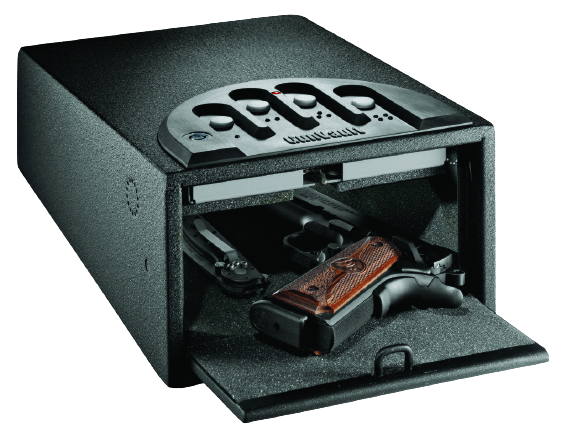 From small and portable handgun safes to big gun safes featuring a capacity of storing 50 rifles. From simple gun cabinets to high-grade UL-rated fireproof and waterproof safes. There's a lot to choose from.
But if you own a firearm, I strongly recommend you buy an appropriate gun safe.