Hammerless revolvers are a popular choice as a self-defense firearm for concealed carry. This is especially true for beginning shooters and those looking for a simple and reliable firearm to defend themselves or others with should that become necessary.
The term 'hammerless' is a bit of a misnomer. Hammerless revolvers still have a hammer. It is just concealed within the frame of the revolver.
Scroll down to learn more and to see the best hammerless revolvers of 2023.
At a Glance: Our Top Picks for Hammerless Revolvers
Comparison of the Best Hammerless Revolvers
IMAGE
PRODUCT

Our Top Pick

Best overall hammerless revolver
Single and double-action shooting
Integrated fixed sights for better precision and accuracy

View Latest Price →

Available in various calibers
Designed for concealed carry use
Made from aerospace-grade aluminum

View Latest Price →

Best Budget Option

5-round capacity
Constructed using a lightweight frame
Best hammerless revolver for the money

View Latest Price →

Fast-draw front sight included
Best .38 Hammerless Revolver
Made from high-quality materials

View Latest Price →

Stainless steel construction
Best .357 Hammerless Revolver
Ergonomic grip made from high-quality rubber

View Latest Price →
What to Watch For When Buying a Revolver
Whenever you are considering a new firearm purchase, it really pays off to learn as much as possible before making a decision. Hammerless revolvers are fairly simple when it comes to firearms, but that doesn't mean there aren't important factors to keep an eye out for and consider.
Settling on a revolver that satisfies your own personal self-defense needs is key. Use the following information to help guide your hammerless revolver shopping journey.
This Section Written By: Brian Belko
Expert Author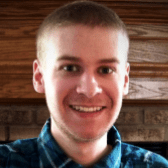 Brian is an experienced freelance writer and technical writer who has previously written for publications such as Wide Open Spaces, Bigfoot Gun Belts, Alien Gear Holsters, and Kampgrounds of America. He brings both a passion for writing and a love of the outdoors to his published content.

Aside from writing and the outdoors, Brian enjoys gardening, being a co-host on The Nostalgia Blast Podcast, and learning to code.
A Beginner's Best Friend
Hammerless revolvers are an ideal option for beginner gun owners who want a self-defense option to concealed carry. Simple to use and light to carry, a hammerless revolver is as close to point and shoot as you can get in the firearms world. That is perfect for a beginner or for someone new to self-defense.
In the event that it becomes necessary to fire a gun in self-defense, the fewer steps required the better. Emotions and adrenaline will be running high and it can be easy for some people to forget a step in the firing process. There is no hammer to cock, slide to rack, or safety to turn off or on. When it comes to self-defense, a simple firing process is extremely important.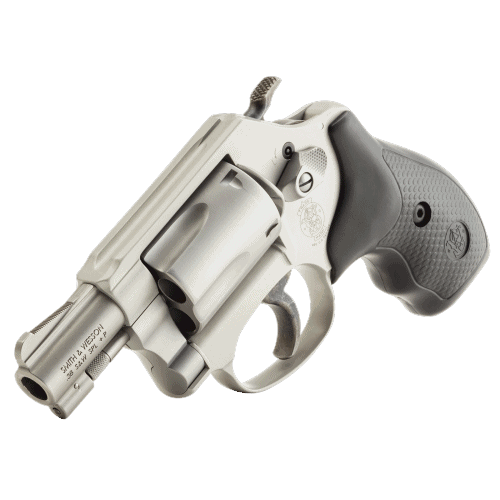 Smooth Draw
The lack of a protruding hammer on a hammerless revolver allows them to be drawn very easily. The potential of snagging the hammer on a retention strap, other holster parts, or even clothing is eliminated. The hammerless style also makes this type of revolver easy to draw from a bag or purse.
This streamlined drawing ability is another key factor in a good concealed carry self-defense handgun. Not only does it make drawing in a self-defense scenario easier, but it also opens up a variety of carry options. You can adapt to different scenarios and locations without too much concern.
Accuracy Concerns
Due to the design of hammerless revolvers, the trigger pull can tend to be on the heavier side. This heavier trigger pull can have a negative effect on accuracy. That might sound like a problem, but if you understand the intended use and the limitations of this type of revolver, you will also know that it isn't.
A hammerless revolver is intended for close range self-defense. It is designed to put a bullet into a close target as a deterrent or to stop an attack. You won't be putting bullseyes into targets 25 or even 15 yards down range, but when danger is close a hammerless revolver will do the job.
Review of the Best Hammerless Revolvers
Below you'll find detailed reviews of the five best hammerless revolvers of 2019. These are the top choices on the market right now. We've added honest pros and cons to give you a better idea of which gun will work best for you. Hopefully, you'll find your next pistol within the options below. Let's start off with the best of the best.
Smith & Wesson M637 Airweight with Crimson Trace Laser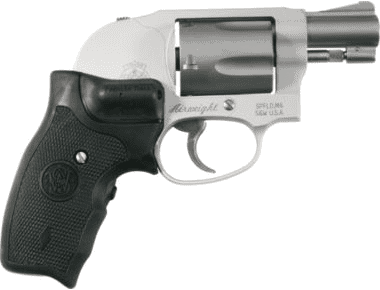 We may earn commission from purchases made from our links, at no additional cost to you
What Recent Buyers Report
One of the top reasons why consumers love this gun is that it is perfect for conceal and carry. It's lightweight and easy to access when needed in a quick time frame. People also really seem to like how sharp the recoil is!
Why it Stands Out to Us
This pistol has fixed sights that will allow you to zero-in on your target of choice and deliver a precise, accurate shot each and every time. And since it happens to be measured at a compact size, this would stand out as one of the best choices for those who practice concealed carry. It is the perfect size for concealability and the kind of sights that make it a force to be reckoned with while out on the range or in a self-defense situation.
Who Will Use This Most
Because of its size, we think this gun works better with women. It fits better in smaller hands and can easily fit in a small jacket or purse. Of course, any gender can use this gun, but it'll be more comfortable if you have smaller hands.
Bottom Line
The Smith & Wesson J-Frame Centerfire is probably going to be your best bet when you need a hammerless revolver for concealed carry purposes. Since it's at the right size, it will certainly fit in all kinds of OWB holsters that will give it a solid, secure hold each time. If accuracy and reliability are two of the things you look for in a revolver, this might be what you'll need for EDC purposes.
Pros
It's incredibly reliable
Made of high-quality materials
Comes in several different models
Single or double-action mode available
Can be used by civilians or professionals
Cons
Could use a bit more power
May be expensive for some
Not available in a lot of stores
Ruger LCR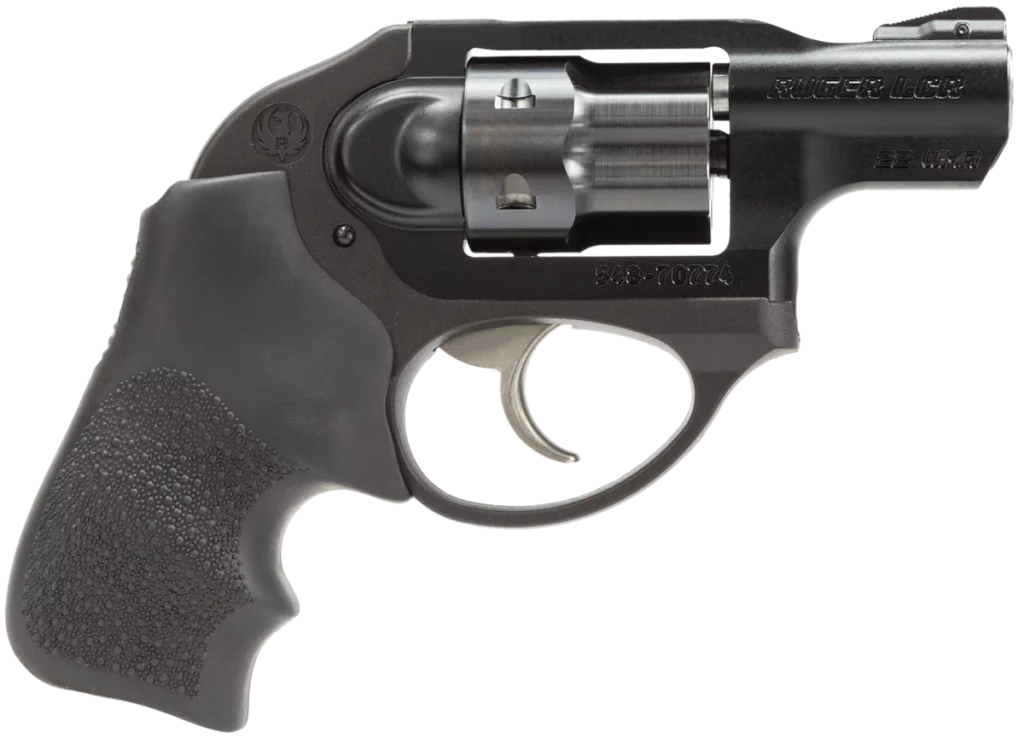 We may earn commission from purchases made from our links, at no additional cost to you
What Recent Buyers Report
A lot of new users were seriously impressed with the overall construction of the revolver. The entire revolver was solid in quality and looked like it was built to take a beating. They also said that it was at the right size for concealed carry applications. One user said he was able to carry it with confidence no matter where he went.
Why it Stands Out to Us
Once again, this revolver is made for the purpose of EDC use. It's small enough to go with you wherever. The importance of concealed carry is being able to use your revolver if you end up in a life and death situation. So when you're somehow in a bad spot, you'll have a proper firearm to protect yourself. With the high-quality parts, it isl definitely built for high-stress situations.
Who Will Use This Most
This might be a near-perfect concealed carry revolver in the market. The materials make for a solid, almost indestructible build. At the same time, it's designed to give you a smooth and straightforward shooting ability each and every time. If you want a revolver that will definitely stand out in more ways than one, this is the revolver for you.
Bottom Line
The LCR Revolver will certainly exceed most standards. And we won't be surprised if we somehow see this take over the top spot over the next year. It's a solid revolver that will give you sharp shooting abilities from close range. For a dependable and accurate concealed carry revolver, the LCR can be tough to go up against on the market.
Pros
It's small and compact in size
Often on sale, saving you money
Finger grooves give added stability
Mono-grip texture makes it easy to handle
The entire body is matte black, giving it a sleek look
Cons
May be expensive when not on sale
Not available for sale many places online
Newer gun means there may be kinks to work out to improve it
Smith & Wesson 642 .38 Special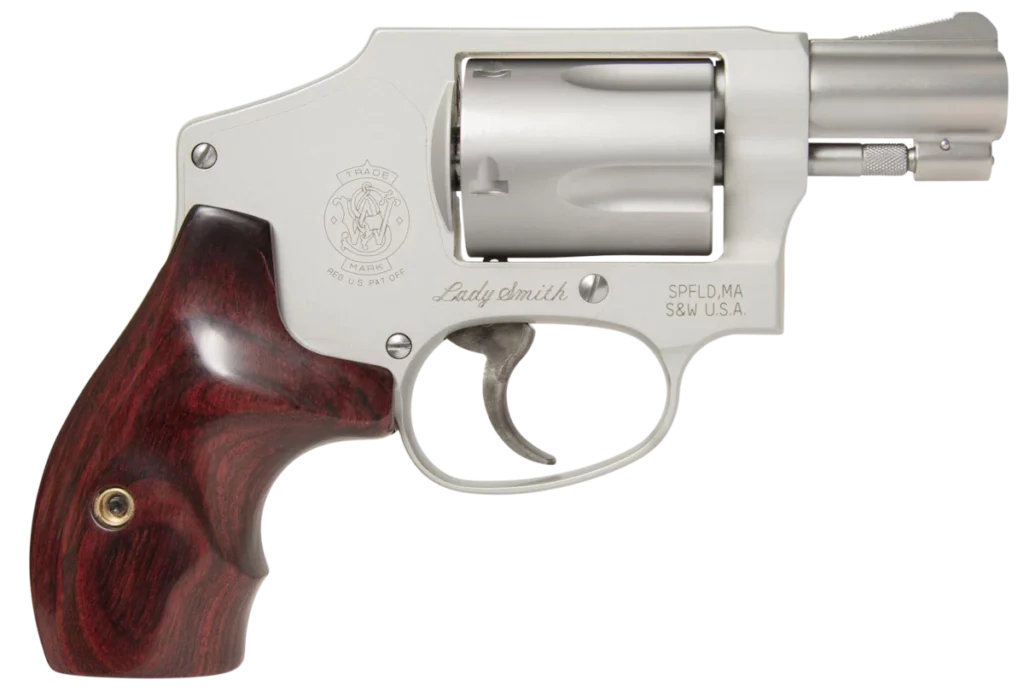 We may earn commission from purchases made from our links, at no additional cost to you
What Recent Buyers Report
New users were happy with the overall performance. On top of that, they were satisfied with the overall size. They said it was lightweight and easy to carry, thus making it perfect for many tactical belts. One user said that once he put this revolver in his holster, it didn't give him any discomfort or cause him to feel like he was carrying extra weight.
Why it Stands Out to Us
One of the things that stood out was the classic, vintage look this revolver retains. The mix of steel and wood is what makes this revolver pop when it comes to aesthetics. So if you hold a deep appreciation for the looks of an old-school revolver from ages past, this might be exactly what you're looking for. Aside from aesthetics, it's a revolver that delivers smooth, reliable shooting that will be ideal for almost any application.
Who Will Use This Most
This is a gun that anyone would benefit from using. Whether you're a newbie or a seasoned shooter, you'll likely enjoy the feel of this pistol. It is important to note that if you have larger hands, this may not be the gun for you.
Bottom Line
When it comes to weapons, it's better to spend more money to get higher quality. That's exactly the case with this Smith and Wesson hammerless revolver. Whether used for shooting cans or for your own safety, this is a solid choice.
Pros
Available in several different models
Textured rubber grips improve the grip
The frame is made of lightweight alloy
The stainless steel finish ensures durability
Incredibly small and portable (perfect for conceal and carry)
Cons
Recoil may be a bit much for some shooters
May be uncomfortable for users with larger hands
Though it's best for your money, it is not a cheap gun
Best .357 Hammerless Revolver
Smith & Wesson 640 .357 Magnum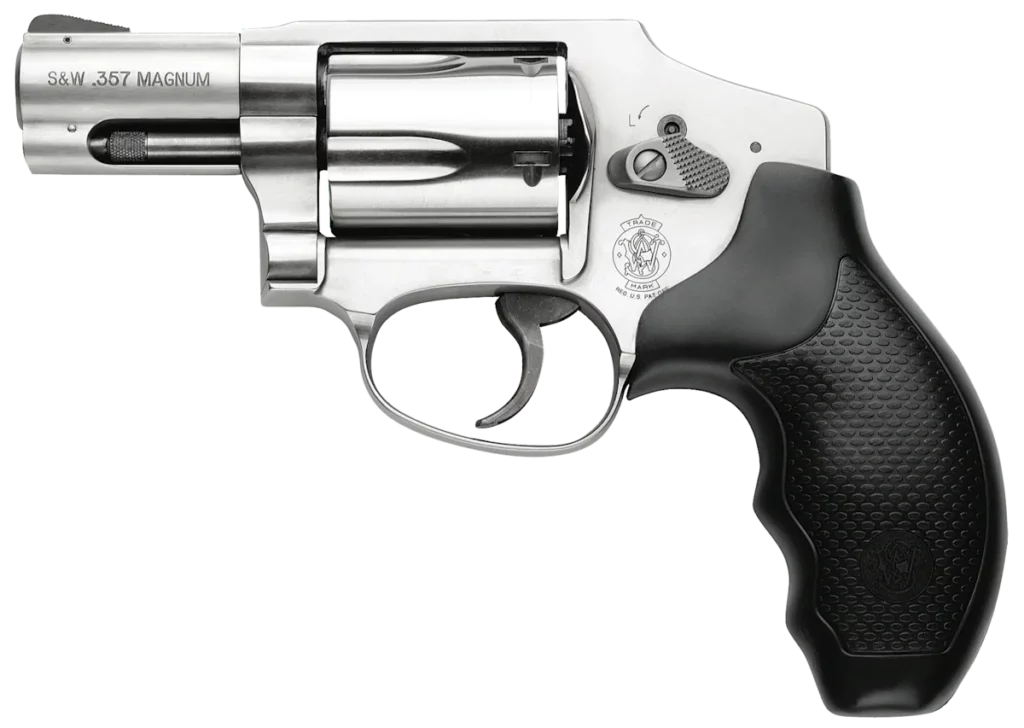 We may earn commission from purchases made from our links, at no additional cost to you
What Recent Buyers Report
Most new buyers were happy with this revolver overall. They managed to hit accurate and precise shots ranging from 25 to 40 yards out. Some have managed to go beyond that with larger targets. Construction was solid and a lot of new buyers were confident in this model lasting quite awhile.
Why it Stands Out to Us
One thing that stood out as interesting to us was the grip. The design allows for an easy, ergonomically-friendly grip. So if you plan on spending a long day at the range, it will surely help you out in terms of reducing hand fatigue due to extended periods of shooting. If you want a revolver that will stand out as one of the most comfortable that you'd ever used so far, this could be your best possible option.
Who Will Use This Most
This will definitely stand out as one of the best EDC or target shooting revolvers on the market. So whether you're out on the range or need something to function as one of your sidekicks for the purpose of saving your bacon in a dangerous situation, this revolver won't steer you wrong.
Bottom Line
No matter what you're using it for, this is a great .357 hammerless revolver. It's great for self-protection, as well as shooting practice with the family. It's easy to shoot and the trigger only takes eight pounds of pressure. Overall, this is a high-quality pistol.
Pros
Perfect for conceal and carry
Notch rear sight for accuracy
Available in neutral color options
Grip is synthetic and comfortable
Constructed out of stainless steel
Cons
Available in double-action only
Expensive when bought brand new
A little bit heavier than most conceal and carry guns
Smith & Wesson M&P Bodyguard .38 Double-Action Revolver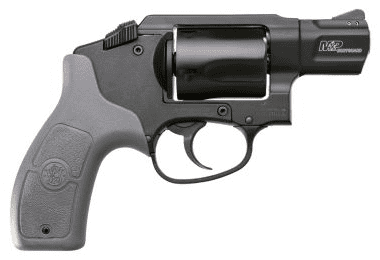 We may earn commission from purchases made from our links, at no additional cost to you
What Recent Buyers Report
A lot of people that have purchased this gun are actually first-time gun owners. They love how little recoil there is and that the grip is very comfortable. Another common praise for this gun is the size. People enjoy how small and lightweight it is, making it perfect for conceal carrying.
Why it Stands Out to Us
This revolver has proven to be ridiculously accurate across various ranges. So if you are a target shooter or simply in search of something at the top in terms of accuracy, this will hit targets consistently from about 40 yards out (or beyond with larger targets). If you want something that will deliver smooth, accurate shooting each time, this should be the revolver worth investing in.
Who Will Use This Most
According to many reviews, the people who would use this most are women. Several people have bought this gun for their wives or daughters. While we're not entirely sure why it's so popular with the ladies, we're not complaining!
Bottom Line
If you're looking for a .38 double-action revolver to add to your armory, this is it. Again, if you're a first-time gun owner, people seem to enjoy this pistol for their first gun and hopefully, you will too.
Pros
It's equipped with a rear sight
There is an option that is equipped with a laser
The frame is cylindrical and made from aluminium
The barrel is durable thanks to the stainless steel design
This gun has a grip that is comfortable for most hand sizes
Cons
May need to add an oversized grip for some users
In no way can this be used for long-range shooting
The trigger pull is longer than most other hammerless revolvers
What is a Hammerless Revolver?
A hammerless revolver is a pistol that uses a cylinder that rotates. This cylinder has several chambers that can hold ammunition. What sets a hammerless revolver apart is that when you pull the trigger, the pistol cocks the firing mechanism, while also rotating the cylinder to align with the barrel.
Then the user will pull the trigger causing the firing mechanism to release, which results in the ammunition being fired out of the barrel. Despite the name giving the impression that this type of revolver doesn't have a hammer, it does. The hammer is just generally not used when it comes to firing this pistol. Think of it as a quicker way to make a shot.
How Does a Hammerless Revolver Work?
So what is the point of owning a hammerless revolver? Is it really any different from other guns on the market? Believe it or not, hammerless revolvers increase the safety a gun has, as well as increases the accuracy and firing rate. They are premier conceal and carry weapons and are among the most searched for weapons on the internet.
Do Hammerless Revolvers Have a Safety?
It's important to note that despite the name, hammerless revolvers aren't actually hammerless. You'll still find a hammer inside the frame of the gun. The main reason it's considered hammerless is that the hammer isn't accessible to the shooter.
This makes the gun a bit safer. It can easily be pulled out of a holster, pocket, or purse when needed. When it comes to revolvers having a safety, they don't have the standard one you'll find on other weapons, instead, they use a grip safety.
How to Choose a Hammerless Revolver
Since there are so many options out there, how do you know which one to choose? Are they really that different from one another? Below we've covered a few of the main features that should be considered when shopping around for a hammerless revolver. Let's take a look!
Price
Just like anything else we purchase, the price plays a large part in which product we pick. Revolvers come at a variety of different price points and just because one is more expensive than the next doesn't necessarily mean it's a better weapon.
A gun can cost more based on the brand alone. Set a budget and try to find a hammerless revolver that falls into that budget, while still having the features you'd like.
Size
No matter what type of gun you're shopping for, they all come at different sizes. This is something that should be considered when you're doing your research. The size of your gun may be a preference or it may be due to your skill level.
Comfortability
Lastly, comfort is a major factor that needs to be considered. You don't want to own a gun that doesn't have an ergonomic grip. Making sure that your hands, your fingers, and the overall feel are comfortable is also a safety feature. Be sure you can reach all necessary parts without needing to move your hand that much.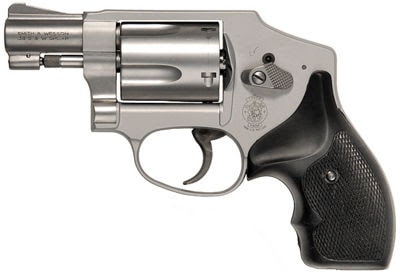 Perks of Getting a New Hammerless Revolver
There are a lot of benefits to getting a new hammerless revolver. We think the main one has to be the convenience when it comes to conceal and carry. These guns are small and lightweight, while still remaining powerful.
Another perk is the feeling of safety. Nothing is better than knowing you can keep you and your loved ones safe when needed. Having one of these pistols can help you do just that.
Lastly, things like shooting practice can be a great bonding experience. You'll either learn something new or be able to teach someone else a valuable skill.
Conclusion
Now you're a bit more educated on everything related to hammerless revolvers. Hopefully, you found a pistol that works for you within the five we reviewed above. Keep in mind things like the comfort of the grip and the size of the gun when you're shopping. Remember to be safe whenever you're using a firearm and follow all current laws. Happy shopping!