A vital part of the accuracy and shooting comfort of any rifle, the stock can sometimes be overlooked for other firearm accessories. While factory stocks have come a long way, an upgrade to an aftermarket model can give any rifle, including the venerable Remington 700, a nice performance boost.
There is no shortage of aftermarket stocks for the Remington 700 rifle which is a great thing for shooters. However, the plethora of different options can make it a little overwhelming to make a decision.
Keep reading to arm yourself with more knowledge to make that decision and to see the best Remington 700 stocks available on the market today!
Comparison of the Best Remington 700 Stocks
IMAGE
PRODUCT

Our Top Pick

Simple drop in installation without any gunsmith intervention
Strong fiberglass skeleton coated with rubber coating
Comes with Uncle Mike's swivel studs

View Latest Price →

Best Budget Option

Dual hunting and tactical use
Compatible with Remington 700 short and long actions
Fully adjustable length of pull and cheek riser kit

View Latest Price →
What to Watch For When Buying a Stock For Your Remington 700
The stock of a rifle serves two primary purposes. It holds all of the other assembled parts of the rifle securely and offers the shooter a comfortable method of holding, aiming, and firing the rifle. That is a very simplistic way of describing a rifle stock of course, but it does help to emphasize their importance of them.
They are the connection between the shooter and the firearm. When choosing one for a bolt action rifle like the Remington 700 there are a few important things to keep an eye on including overall style, material, and installation method. The following tips and information are a good place to start your Remington 700 stock buying journey.
This Section Written By: Brian Belko
Expert Author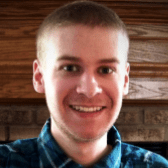 Brian is an experienced freelance writer and technical writer who has previously written for publications such as Wide Open Spaces, Bigfoot Gun Belts, Alien Gear Holsters, and Kampgrounds of America. He brings both a passion for writing and a love of the outdoors to his published content.

Aside from writing and the outdoors, Brian enjoys gardening, being a co-host on The Nostalgia Blast Podcast, and learning to code.
Fine Tuning
Every shooter's hold style and shooting technique is unique to them. There are a lot of factors that can affect how any given shooter sets up to fire. While factory stocks are designed to fit the largest possible swath of shooters, their ability to be fine tuned is generally lacking. That is where an aftermarket Remington 700 stock comes in handy.
There are enough options out there to find something that feels custom built for your specific hold and grip style. Adjustable stocks are another good option to consider to give yourself even more flexibility at the range or in the field. Adding a stock that works well with your shooting style will make your Remington 700 feel like an entirely new rifle.
Made From
There are a few different materials that aftermarket stocks are made out of. Two of the most common are synthetic and wood. Most of the options you look at will likely be one of those two materials. Consider a wooden stock if you like the classic look or don't need adjustability. Otherwise, synthetic is the way to go for many shooters. There are also aluminum stocks and wood laminate stocks on the market as well. Aluminum stocks tend to be for more specialized uses such as extreme long range shooting and tactical scenarios. Laminated wood stocks, also known as engineered wood, stocks are heavier than traditional wooden stocks but do offer more durability and unique color options.
Time to Install
Pay attention to the installation process of the Remington 700 stocks you look at during your shopping process. Some will be more involved than others. Make sure the process for the stock you choose is one you can handle or are comfortable doing. If not, you may need to hire a gunsmith. This won't be necessary for most stocks but is something to keep in mind.
Review of the Best Remington 700 Stocks
The following is a list of the four best Remington 700 stocks on the list. As you go through each one, you'll need to pay attention to what people are saying about them and why they stand out as the best. These pieces of information will be vital to your final buying decision, so please read these carefully and choose wisely while looking for a stock of your own.
Now we're going to take a look at a handful of products that made our list for the best stocks. For each product, we'll be reviewing their main features, as well as their pros and cons. Let's begin by taking a look at the first Remington 700 stock on our list:
Hogue 70201 Remington 700 BDL Long Action OverMolded Stock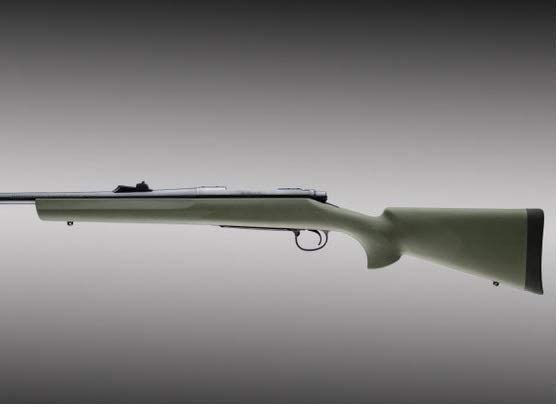 We may earn commission from purchases made from our links, at no additional cost to you
What Recent Buyers Report
Many recent buyers thought this stock was an excellent fit for their Remington 700 rifle. Sure enough, they were happy with it not just being a great fit, but also found it to be excellent in terms of overall quality. The construction was sturdy and they were confident in using it, even in bad weather conditions. Most users have also reported a reduction in recoil, as well.
Why it Stands Out to Us
This stock is basically a full-on design to fit almost every Remington 700 rifle on the market. It paves the way for the rifle to become a lot more durable than even most chassis and stocks. So if you look for something built like a tank and stands out as a force to be reckoned with, this overmolded stock will certainly fit the bill. Don't be shocked if it ends up lasting you a long time (almost to the point of never having to buy a stock ever again).
The Hogue Overmolded series of stocks have been long favored for their carefully designed construction and aluminum pillar beds that portray a free-floating barrel for maximum accuracy. However, if you plan to use a bipod, you should get a stock with full-length bedding.
The Hogue Overmolded is mainly made from synthetic materials during the multi-stage process of "over-molding". Hogue uses a small, but strong, fiberglass skeleton as a base to perfectly adapt to the rifle action. They then coat it with rubber to bind it to fiberglass, which turns out to be remarkably sturdy and lightweight.
These replacement stocks are equally available for long-action and short-action Remington 700s.
Who Will Use This Most
This stock will likely be used by Remington 700 owners in search of a full-on design stock that is durable, easy to install, and will considerably reduce a good amount of recoil in the process. So if you hunt, target shoot, or compete in shooting contests with a Remington 700, this just might be the stock to go with if you want superior durability and a huge boost in controlling your own rifle.
Bottom Line
The Hogue Remington 700 Long-Action Overmolded Stock will definitely be the one you'll want to go with if you want your rifle to be tough as nails and built to take on bad weather and even oils and solvents that would otherwise ruin an average stock. This is pretty much an indestructible stock that can stand up to just about anything.
In the end, the rubber coating is textured in non-slip rubber known as Hogue's unique cobblestone pattern. The Overmolded stocks from Hogue come with slightly softer recoil pads and Uncle Mike's swivel studs. The stocks are precisely built to allow the action and barrel to drop in with ease.
Pros
Comes with Uncle Mike's swivel studs
Cobblestone pattern made for rugged use
Strong fiberglass skeleton with rubber coating
Simple drop-in installation without any gunsmith intervention
Cons
Not adjustable
The Hogue Overmolded Stock does not have full-length aluminum pillar beds
Magpul – Rem 700 LA Hunter Stock Adjustable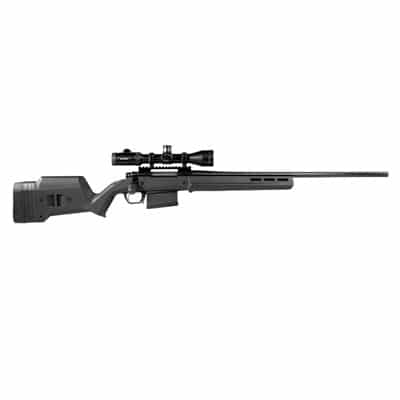 We may earn commission from purchases made from our links, at no additional cost to you
What Recent Buyers Report
One of the toughest things a recent buyer went through with this stock was, where to begin. For one, they were pretty excited that the stock was easily adjustable, thus making their rifles a lot more useful. Even some users who have long suffered from a terrible length of pull were happy with this stock. For the most part, the were also quite happy with the overall quality and durability. Recoil reduction was also quite noticeable and happened almost immediately with this stock installation.
Why it Stands Out to Us
This stock is made from high-quality polymer. No surprise there. But what's more impressive than the material it's made from, is the fact that it is adjustable for many shooters of different sizes. So you'll have a length of pull that will work to your advantage, as opposed to the old stock that would give you so much grief. On top of that, it has a thick buttpad at the end. So if you're in need of a stock that will reduce a lot of recoil in a short amount of time, this might be the stock that gets the job done.
Magpul already enjoys a reputation for a variety of the aftermarket gun accessories, but one thing is sure – they know how to build gunstocks.
Magpul's line of Hunter 700 stocks are intended for both hunting and tactical use, while they are compatible with standard Remington 700-pattern rifles for short and long actions. The Magpul Remington 700 Hunter stock is produced from reinforced polymer, combined with an A380 cast-aluminum V-bedding block. Because of this, it doesn't require bedding, making it easy to install like a true "drop-in" solution.
While the soft buttpad absorbs the bigger part of the recoil, it is also equipped with half-inch spacers, offering you several options of the length of pull that range from 13 up to 15 inches. It also features a fully-adjustable cheek riser kit for a custom fit ranging from a quarter-inch up to a three-quarter-inch.
The Hunter 700 stock offers an enhanced ergonomics of a steeply angled pistol grip. In fact, this SGA pistol grip is applied to their shotgun stocks. It represents a combination of a standard, traditional straight stocks, as well as a pistol grip, merging the best of both worlds.
The Magpul stock has a bolt-action magazine well that allows your rifle to be used with detachable box magazines without gunsmithing. Furthermore, the forward portion of the Magpul Hunter 700 Stock offers rear sling point and drill positions for the addition of a front sling swivel. It's also M-LOK compatible with slots on the sides and bottom for additional accessories.
Who Will Use This Most
This is a stock that will mostly benefit hunters, but don't write it off as useless for target shooters. It's a stock designed for the shooter who wants to use a Remington 700 rifle without having to struggle with reaching for the trigger. Sometimes, all it takes are a few changes to make the Remington 700 more useful for you. This stock will set the stage for that.
Bottom Line
The Magpul brand once again fails to disappoint shooters with its wide variety of parts and accessories. With this adjustable stock for Remington 700 rifles, it stands out as one of the best in the business for a few good reasons. One, it's adjustable and useful for both right-handed and left-handed shooters. Two, it can reduce recoil in an instant. What more can you ask for in a stock?
Overall, we can only say this quality product from Magpul is aimed for the sportsperson who wants to add more adjustability options to their rifles without breaking the bank.
Pros
Dual hunting and tactical use
Features bolt-action magazine well
Fully-adjustable length of pull and cheek riser kit
Compatible with Remington 700 short and long actions
Cons
The bolt can't come out without removing the cheek riser
3. Bell & Carlson – Remington 700 SA BDL Target/Competition Stock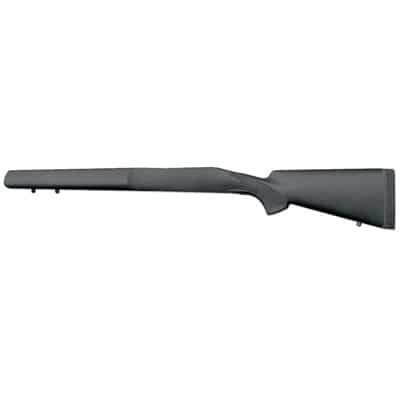 We may earn commission from purchases made from our links, at no additional cost to you
What Recent Buyers Report
A lot of new users were looking for a stock that was perfect for the purpose of target shooting and competitive shooting. They were not disappointed when they came across this stock. Not only were they impressed with how durable it was, but they also marveled at the fact that it delivered excellent recoil reduction and allowed them to gain control over their rifle so they could shoot accurate shots each and every time. One user said once he installed this, he managed to shoot much more precise and accurate shots at the range.
Why it Stands Out to Us
One of the materials used for this is 6061 T6 aluminum. It's considered to be one of the toughest kinds of aluminum that manufacturers use. So it's really durable and makes the rifle stand out like an intimidating beast that can last you quite a while. Furthermore, it has an added polymer finish which will give your rifle an extra layer of protection. If you need a stock designed to make your rifle last a lifetime, you'll really want a stock like this.
As we all know, a rock-solid, ergonomic stock can dramatically enhance accuracy. Bell and Carlson (B&C) synthetic stocks are created from the ground up to help maximize your rifle's performance and overall handling.
Designed for serious shooters and hunters, Bell & Carlson target/competition stocks feature full-length bedding systems machined from a 6061-T6 aluminum block. This bedding block extends through the forearm for strength and stiffness, while providing contact with the full length of the rifle's action.
The B&C stock core is constructed of structural urethane and is combined with aramid and fiberglass materials. While Bell and Carlson stocks have an adjustable cheekpiece for precise cheek/eye placement, the shape is also designed in such a way that the stock can be used by right or left-handed shooters.
The stock has a wide and flat, beavertail-styled forend for bench/bag stability. Also,it comes equipped with dual front sling studs; one for the sling and the other for a bipod. Additionally, all Bell and Carlson stocks are available for Remington 700 short and long-action versions with BDL floorplates.
Who Will Use This Most
This is the clear-cut favorite for target shooters and competitive shooters. Not only will it give you some serious recoil reduction, but it will give your rifle lifelong durability. If you really want to reap all the benefits of installing a new Remington 700 stock, this just might be the one you'll want to go with.
Bottom Line
The Bell & Carlson Remington 700 Target/Competition Stock is a straightforward design that is simple to install. Once you add it on, your rifle will be tough all over and will deliver a superior performance like no other. You'd be surprised what a stock can do long after you've installed it on your Remington 700.
These weigh 3.5 lbs., similar to the original Hogue buttstock. However, these look much nicer, as they resemble a design similar to the popular McMillan A5, featuring a speckled texture specific for a B&C overall finish. The vertical-style pistol grip is nicely shaped with a wrist arch design to offer a natural and more comfortable position during use.
Pros
Adjustable cheekpiece
Comes equipped with dual front sling studs
Appropriate for right or left-handed shooters
Features wide and flat beavertail-style forend for bench/bag stability
Cons
As heavy as the original stock
Almost as expensive as a chassis system
4. H-S Precision – REM 700 SA Varmint Stock Sporter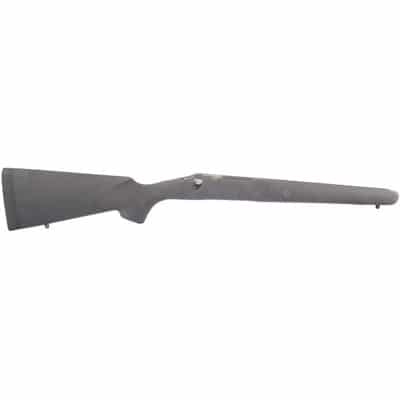 We may earn commission from purchases made from our links, at no additional cost to you
Drop-In, Kevlar/Graphite Stocks with Aluminum Bedding Block Require No Bedding
H-S Precision is a well-known manufacturer of synthetic rifle components, and when it comes to stocks, H-S offers the Remington Model 700P, which is reinforced with Du-Pont Kevlar and fiberglass. While they make a variety of stocks, there are two popular models people recognize most: a classic Sporter, and a varmint model with a wider forearm.
The full-length aluminum chassis is the heart of every H-S Precision stock. It virtually eliminates additional bedding and allows for a perfect fit of the barreled action. The 7075 T6 aluminum bedding-block is blended with aramid fiber-reinforced and woven fiberglass cloth, for exceptional strength and stability. The aspects ensure it remains unaffected by harsh weather conditions and high-temperature extremes.
These high-tech synthetic stocks are hollow and weigh only 2 ¼ lbs. The H-S Precision stock comes with Uncle Mike's Ultra-Mag Recoil Pad, as well as Uncle Mike's Sling Swivel Studs.
Bottom Line
Featuring a light varmint contour, an H-S stock is the ultimate long-range platform and a simple "drop-in" solution that does not require the help of a gunsmith. The metal chassis provides a very solid base for the action and offers excellent shot-to-shot accuracy.
Pros
Durable and lightweight
Hollow lightweight stock
Full-length aluminum chassis
Uncle Mike's Ultra-Mag Recoil Pad and Uncle Mike's Sling Swivel Studs
5. Grayboe, LLC – Remington 700 Outlander BDL Long Action Stocks
We may earn commission from purchases made from our links, at no additional cost to you
What Recent Buyers Report
Most new users loved this new stock. To them, this provided a lot of extra durability to their rifles, as well as better control thanks to the reduction in recoil. On top of that, they said the buttstock was pretty comfortable with the buttpad attached. So no longer would their shoulders have to deal with repeated amounts of abuse thanks to recoil. One user said his shoulders would sometimes get bruised a bit because of the heavy-hitting recoil on his rifle.
Why it Stands Out to Us
This stock has an all-black finish. It will make your favorite rifle look aesthetically sharp once you have installed it. Since it is made from high-quality polymer, it will certainly stand the test of time, as well as many elements that would otherwise damage stocks easily. If you clean your gun on a regular basis, you won't have to worry about any oils or solvents damaging the stock itself, even if you leak something by accident.
Grayboe, known for designing one of the most successful tactical stocks, is the only authorized and licensed McMillan A5 design on the market.
Grayboe is also the renowned manufacturer of fiberglass composite hunting stocks. Their flagship product is the Outlander model, which features a straight comb, traditional, swooped-back pistol grip.
Each Grayboe stock is made in aluminum pillar bedding and is molded from homogeneous composite mixtures under high-pressure and heat. Though keep in mind, modifications to the Grayboe stock will void their warranty. This is typically the case with a majority of aftermarket stock manufacturers.
The Outlander is designed as a drop-in fit for Remington 700 long-action rifles, for both standard and magnum contour barrels.
Who Will Use This Most
This would be a great stock for various purposes like hunting or target shooting. It's made from a really thick and super-durable polymer that will absorb a great deal of shock and will protect your rifle from any random bumps and bangs. Nothing more or less. If you want your rifle to stand out like a beast, you'd be hard-pressed to find a stock like this anywhere else.
Bottom Line
The Grayboe Remington 700 Outlander is perhaps one of the best stocks you can use for your hunting rifle. So if you are looking to land a big game target like a deer and want a stock that will play a role in giving you the best possible control over your rifle (thanks to recoil reduction), this stock will certainly be worth the investment of your hard-earned money.
Weighing only two pounds, the Outlander is lightweight and sleek, which makes for easy and efficient all day field carry. This traditional hunting stock shape is ambidextrous in use, while the slightly over-sized forend is M-LOK-compatible to accept a wide range of accessories.
Pros
Lightweight and sleek stock
Traditional hunting stock shape
Designed as a drop-in stock for Remington 700
Cons
Comes without a cheekpiece
What Makes a Great Remington 700 Stock?
The components connected to the rifle's stock should provide the shooter with a durable platform to maintain their overall accuracy. With this, an appropriate stock should allow the shooter to firmly support the rifle and ensure recoil is transmitted into the shooter's body.
While there's nothing inherently wrong with factory stocks, an aftermarket stock should provide the shooter with increased comfort and stability. If possible, a straightforward installation process is always an added bonus, too.
Today, upgraded Remington 700 stocks are a popular option for hunters due to being lightweight, easy to install, and affordably priced.
Knowing which characteristics and features that make a Remington 700 stock stand out the most is key. This way, you can distinguish a great stock from one that may be considered unreliable and crappy in quality. Here are some things to look for while looking for a stock of your own:
Price
The price will likely matter if you are a budget shopper. However, it shouldn't hold as much weight as you think. The overall quality and performance should always trump price, no matter what. This means you'll need to invest in the best quality and performance you can afford rather than go for cheap to save a few dollars. Even if you spend a little extra, you'll know that you'll be getting a great deal of value out of your stock of choice.

Durability
Most of the stocks you'll see are made from high-quality materials. Whether it's a wood stock or a synthetic stock, there's a good chance you'll end up with one that will be built to last and will also be responsible for playing a role in reducing a good amount of recoil. As a side note: most users prefer a synthetic stock because of its ability to resist damage from weather and even cleaning solvents and oils.
Installation
The last thing you want is a stock that is complex to install. So we've hand-picked stocks that are actually easier to install. These should take minutes to fit rather than cost you an arm and a leg (and extra time) that would have otherwise go to a gunsmith. Besides, it's an easy DIY project anyway. So why waste time and money when you can do it yourself?
Materials Used in Stocks
As for the stock's material, synthetic stocks have been widely accepted for their functionality, and more common than not, have been known to beat classic, elegant wooden stocks when in use.
Shooters appreciate the consistency offered by synthetic buttstocks, since they never swell or shrink as wood does. In addition, synthetic stocks are significantly more moisture-resistant and inherently stronger than traditional wood stocks.
With this, we should not forget laminate rifle furniture, which is equally as strong as wooden stocks. One of their biggest drawbacks though, is their weight. It's fair to say that, on average, synthetics are lighter than wood or laminate stocks.
Although, depending on whether the synthetic stock is solid or hollow, it can weigh as much, if not more, than some wooden stocks.
There's no denying that synthetics cost less than wooden-stocked rifles, too. However, the warmth, feel, and look of a natural stock is a beauty within itself.
In short, aftermarket synthetic stocks are extremely popular among hunters because they are fairly lightweight and hunting conditions can be demanding. In the section below, we will describe a handful of great stocks that are affordable and perform well.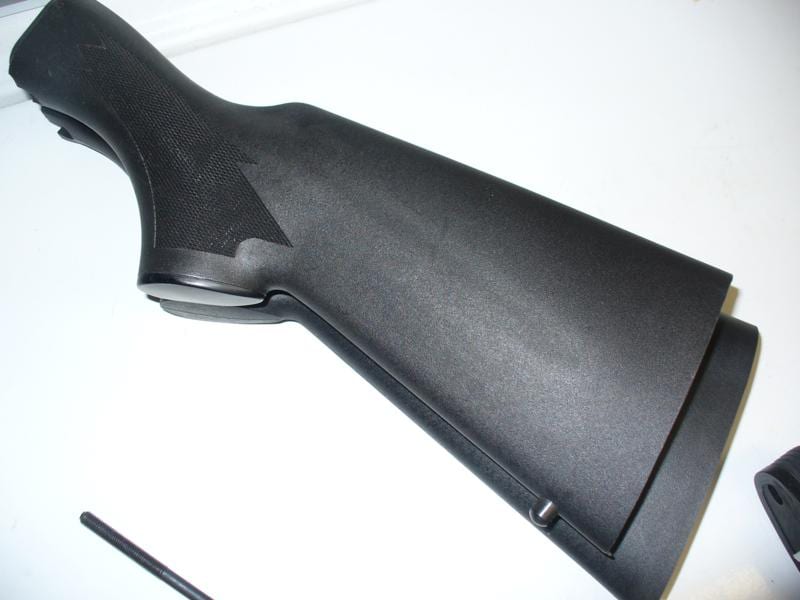 Benefits of Investing in a Quality Remington 700 Stock
No one wants to miss out on the benefits of a great stock. So we've provided a brief list of what you'll get to enjoy should you install a stock on your Remington 700 rifle. Here are the following benefits:
Lesser Recoil
Recoil might be something you hate to deal with on a regular basis. That is why a good stock will do its part in reducing it. On top of that, there are many stocks with thick enough buttpads to allow for maximum shock absorption and protection for your shoulder, so it won't bruise or get beaten up.
Built to Last
Most of these stocks are built to last you years or even decades. So it would make a ton of sense to install one that is made from high-quality materials that are hard (if not impossible) to damage. Don't be shocked if the stock you choose will last you almost a lifetime once installed.
Better Length of Pull
This benefit applies if you have installed an adjustable stock. If your original stock allowed for a length of pull that may be too long for you, an adjustable stock would likely do the trick. This means you'll have to adjust it to a certain position to ensure that the rifle is much easier for you to use overall.
Installing Your Stock
Installing an aftermarket stock can be a tricky and challenging process and mainly depends on stock models. While some stocks offer a true drop-in solution for the user and can be installed in a matter of minutes, others need a competent gunsmith to perform this adjustment for you.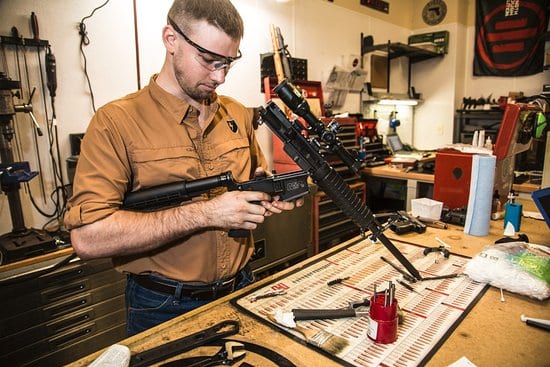 A few Remington 700 replacement stocks may require preparation for bedding or modification to fit a M700 action, such as carving out the recoil lug pocket in the stock and bedding it with a suitable bedding compound.
Conclusion
For those looking to upgrade an existing hunting or tactical rifle stock, these are the most modern aftermarket options available for the Remington 700. While each is unique and comes with its own advantages, the most important part is identifying which is best for you. We hope this review has helped outline some top stocks and has ensured you can effectively pull the trigger on your new stock.
People Also Ask
Considering the popularity of the Remington 700 series of rifles. We decided to put up an FAQ section to quench the thirst for some very common questions about this rifle. The Remington 700 has been around for a while and is a reliable and tested weapon.
Does the Military Use Remington 700?
The US Military adopted the M24 as the standard sniper rifle in 1988. The M24 is the police and military version of the Remington Model 700 rifle. Additionally, the M2010 sniper rifle adopted by the military in 2010 was an improved version of the M24 and technically the grandson of the good 'ol Remington 700.
What Does BDL Mean on a Remington 700?
BDL stands for "Better Deluxe". It is the name given to a variant of the Remington 700 series. The ADL(Average Deluxe) is the base variant and CDL(Classic Deluxe) is an improved version of the BDL. The BDL model features a hinged base plate so you can empty the magazine easily by opening the floor plate. Plus some very good aesthetics.
What is the Twist Rate of a Remington 700?
The twist rate of a rifle depends upon the barrel. Remington 700 rifles generally have a twist rate of 1:12. While some models feature a twist rate of 1:10 for accurately pushing out bulkier rounds. As a rule of thumb, lighter round work with longer twist rates whereas heavy grain bullets require tighter twist rates.