The concept of a 'scout rifle' was given by late Col. Jeff Cooper in the 80's and the idea was simple, specific, and straightforward. He wanted a rifle which was lightweight (less than 6.6 lbs), chambered for the .308 cartridge, compact (less than 39 inches in length), and forward mounted, low-power telescopic or iron sights.
Since then, scout rifles have come a long way, and while the original concept still remains the same, manufacturers have not refrained from tweaking a few things here and there. This detailed review will take you through the best scout rifles available today along with a few other important aspects.
At a Glance: Our Top Picks for Scout Rifle
Comparison of the Best Scout Rifles
IMAGE
PRODUCT

Our Top Pick

Best Overall Scout Rifle on the Market
Extremely Lightweight But Durable Aluminum Housing
Three-Position Safety Mechanism and Buttstock Storage

View Latest Price →

Detachable box magazine for quick loading/unloading
Pre-installed muzzle brake and top picatinny rail for value
Adjustable iron sights, trigger and stock for better shooting comfort

View Latest Price →

Best Budget Option

Lightweight design and semi-automatic action for quick shots
Can accept high capacity magazines upto 30 rounds
Pre-installed rail and ½-28 threaded barrel with flash hider

View Latest Price →

Marble Horns front sight and adjustable rear sight
Already tapped and drilled to accept rails for mounting scout scope
Tested and reliable rifle with dead-on accuracy

View Latest Price →

Small in Size and Easy to Carry
Better Rate of Fire Than a Bolt Action
Proven Scouting and Hunting Rifle for More than a Century

View Latest Price →

20 Inch Barrel for Long-Range Accuracy
Available In a Variety of Different Calibers
Detachable Box Magazine Fed Bolt Action Scout Rifle

View Latest Price →

Decent Trigger and Exceptionally Smooth Bolt
Thick Recoil Buttpad and Ergonomic Stock for Comfortable Shooting
Uses Common M1A and Magpul(AR-10) Mags With Zero Malfunctions

View Latest Price →
What to Watch For When Buying Scout Rifles
Before you buy a scout rifle, here are a few things you must keep in mind to make the right decision according to your requirements.
This Section Written By: Brian Belko
Expert Author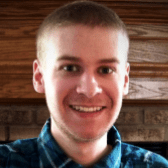 Brian is an experienced freelance writer and technical writer who has previously written for publications such as Wide Open Spaces, Bigfoot Gun Belts, Alien Gear Holsters, and Kampgrounds of America. He brings both a passion for writing and a love of the outdoors to his published content.

Aside from writing and the outdoors, Brian enjoys gardening, being a co-host on The Nostalgia Blast Podcast, and learning to code.
Does it Match the Specs?
The first thing to look out for is whether the rifle you are buying as actually a scout rifle or not. The specifications for a scout rifle are extremely clear. A total length of 39 inches, a trigger pull of fewer than 3 pounds, preferably chambered in .308 Winchester, a barrel of 18 inches, lightweight (under 6.6 pounds), and a ching sling.
Scout rifles are generally sold by the term 'scout' attached to their name, however, you must still make sure if it matches all the specs. A scout rifle can be used as a general purpose rifle, and adhering to the specification is essential to get the most out of it.
Do You Really Need One?
Scout rifles are general purpose rifles designed for short to medium range use. These rifles are meant to be used with a low power forward mounted telescopic scope with a power not higher than 3x. Plus, some people also prefer having just iron sights.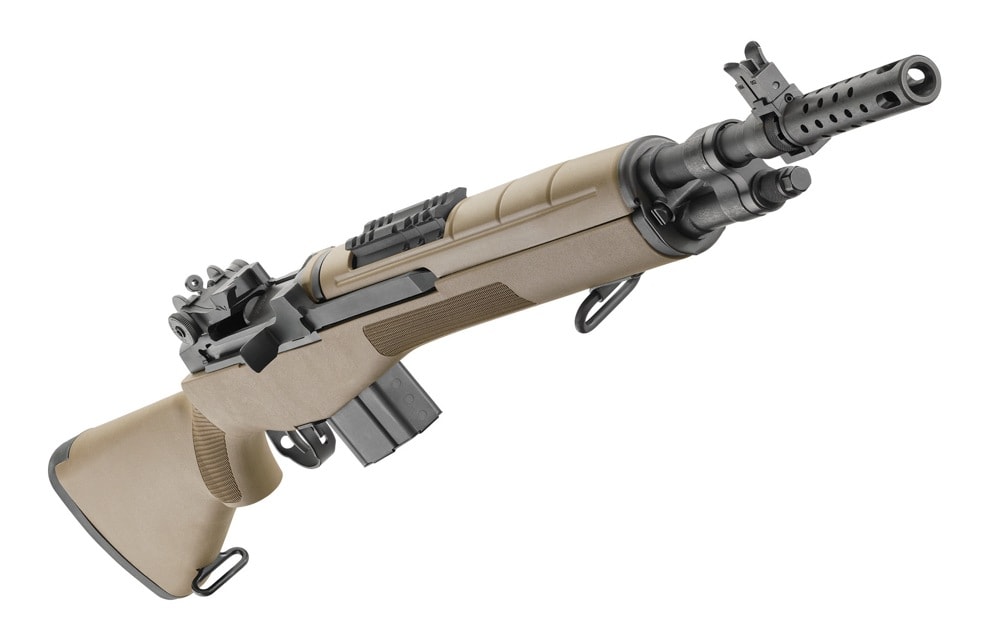 The primary purpose of a scout rifle is 'scouting', and it is like a general purpose weapon that can help you hunt, observe, and even defend yourself. The fact that a scout rifle should preferably come chambered in the .308 Winchester makes it even better as a general purpose rifle.
However, if you plan on using your rifle for any other dedicated purposes, especially for long range uses, you can steer away from choosing a scout rifle because of its limited range and magnification.
Customizability and Handling
Gone are the days when a rifle was just a piece of metal glued to a wooden stock with limited accessories. Nowadays a rifle can be designed in ways so that the user can accessorize or customize it heavily. Some scout rifles like the Steyr Scout come with inbuilt bipods and a Picatinny rail on top to help mount accessories.
A scout rifle should not be too much tacti-cool as it will disturb the conceptual design, but it must allow for adding some accessories. Additionally, the rifle must be easy to handle and offer a comfortable fit to the user.
Another thing to look for is durability, where elements like a polymer stock instead of a wooden stock can help greatly. Plus, the rifle must also have a pair of good iron sights to be used as backup when a riflescope is either not available or preferred.
Review of the Best Scout Rifles
The market is crowded with scout rifles from different manufacturers. Which makes it difficult to choose the right model. To make things easier, we have scoured the market to find the best scout rifles currently available for civilian use. These rifles have been rated based upon their features, user reviews, and affordability.
Steyr Arms Scout, Bolt Action, .308 Winchester, 19″ Barrel, 5+1 Rounds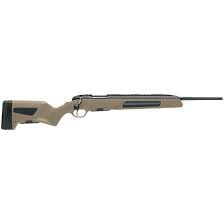 We may earn commission from purchases made from our links, at no additional cost to you
What Recent Buyers Report
The Steyr Scout is the most feature-packed weapon compared to any other scout rifle. It sits closest to Col. Jeff Cooper's definition of a scout rifle. It has an exceptional safety mechanism, and the bipod is quite helpful. However, some users do complain about the quality of plastic and the plastic trigger guard.
Why it Stands Out To Us
Lightweight and innovative designs are quite appealing. Plus the buttstock storage space, three-stage safety, and the factory BUIS also adds to its performance. It's a neat rifle and fires the powerful .308 cartridge. Plus the five-point sling attachment makes it easy to carry.
Who Will Use This Most
The Steyr Scout is undoubtedly an all-purpose rifle. However, the inclusion of a bipod does make it suitable for hunting and precision shooting. Additionally, the tactical features of the rifle are also good for using it as a self-defense rifle but, only on occasions where hostiles are at a distance.
What Could Be Improved and Why
The trigger guard has been made from plastic, which feels somewhat cheap. Replacing it with a metal one will solve this big issue. Apart from that, there's not much debate about any improvements to this already great scout rifle.
Bottom Line
The Steyr Scout is the best bolt action rifle on the market. It packs a lot of features into itself, which makes it both accurate and tactical. However, it is still priced on the higher end, so you may have to check your pockets if you are on a budget.
Pros
Backup Ghost Ring Iron Sights
Integral Bipod For Precision Shooting
Integral Bipod That Folds Up in the Stock
Backup 5 Round Magazine In the Buttstock
Five Sling Attachment Points For Easy Carrying
Magazine Cutoff Device For Single Round and Mag-Fed Modes
Cons
Plastic Trigger Guard
Does Not Accept M1A Magazines
A Bit Expensive Compared to Other Scout Rifles
Savage Arms 110 Hunter Rifle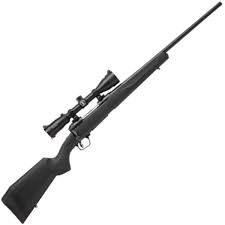 We may earn commission from purchases made from our links, at no additional cost to you
What Recent Buyers Report
The Savage 110 scout is a value-for-money scout rifle on the market. According to users, the rifle is well-made, compact and balanced. Plus the adjustable Accustock and trigger are also an admirable addition especially at its price. Users just love this rifle and the platform and appreciate the accuracy and quick reloading. However some users reported the OEM iron sights to be insubstantial.
Why it Stands Out to Us
The Savage 110 scout is undoubtedly the best rifle for its price on our list. It allows the shooter to adjust the LOP and cheek rest to their level of comfort. The barrel length is perfect and the rifle is an ergonomic masterpiece. The pre-installed rail and muzzle brake add to the value, while the detachable magazine improves loading.
Who Will Use This Most
The rifle is great for hunters, ranch owners and practice. On-duty officers can also carry it around in their cars as a patrolling rifle. The .308 caliber packs enough punch to drop a medium or big sized game dead in its tracks. The rifle is also a viable candidate for competitions because of its adjustable stock and trigger. However, that'd be an overstatement in many cases.
Bottom Line
The Savage 110 is the best budget scout rifle a person can buy. You don't have to spend extra money on spacers, muzzle brake or even the picatinny rail. It is an accurate, effective and inexpensive scout rifle that serves its purpose really well.
Pros
User adjustable trigger and iron sights
Ergonomic grip and stock with a secure rail system
Accufit system to quickly adjust LOP and comb height
16.5 inch button rifled barrel delivers exceptional accuracy
Ten round Magpul AICS-style detachable box magazine for quick reloading
Cons
Aftermarket factory magazines are expensive
Produces a loud muzzle blast and OEM iron sights may need replacement
Inland M1 Scout Carbine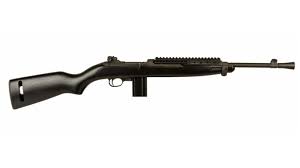 We may earn commission from purchases made from our links, at no additional cost to you
What Recent Buyers Report
This Inland M1 scout carbine has been specially designed to serve as a scout rifle. The stock delivers nice aesthetics and is pre-drilled for adding a sling. The sights work fine and the simplicity of the system is an admirable feature. However, some users reported minor jamming issues after continuous shooting. Which indeed is not uncommon in many semi-auto rifles.
Why it Stands Out to Us
The M1 carbine is a lightweight and compact weapon that allows you to move and shoot with ease. The rifle comes pre-installed with a top rail for adding scout scopes. The stock has a good finish and is durable enough to withstand the wrath of weather and erroneous handling.
Who Will Use This Most
The rifle is great for ranch owners and hunters. It can be used to hunt down small and medium sized game like coyotes, deer and even hogs. The semi-auto operation and high mag capacity makes this rifle a viable option for home defense as well. The one thing you must refrain using this rifle in are competitions.
Bottom Line
The M1 carbine is a classic weapon and has been tested in the harsh battlegrounds in WWII. It is a compact weapon that doesn't hinder your movement or cause fatigue on long hunting trips. However, the mags are sometimes hard to push inside the action. This is still a good scout rifle, especially for beginners.
Pros
Easily adjustable rear sight
High rate of fire and more ammo capacity
Lightweight and compact design for easy maneuverability
Battle tested classic rifle with 'scout optics' compatible rail
Threaded barrel with common threads to accept accessories easily
Cons
Minimal scope for customization
Occasional mag and feeding problems may arise
4. Winchester Model 94 Carbine Rifle
We may earn commission from purchases made from our links, at no additional cost to you
What Recent Buyers Report
This rifle has been around for more than a century now, and people still seem very impressed with it. Most users love the impeccable accuracy of the Winchester Model 1894. While others admire the premium finish and flawless performance of this lever action rifle. The gun has a solid feel to it and provides quick target acquisition and response.
Why it Stands Out to Us
The WInchester Model 1894 is a tested and widely appreciated rifle. It has been the best buddy of hunters for a long long time now. The rifle is quite slim and convenient to handle. Plus the rugged design and quick rate of fire without the need to get eyes off the scope make it a very lethal weapon.
Who Will Use This Most
This rifle is best suited for hunters, as it has been for the past 126 years. It is an exceptional scouting rifle and will save a hunter's day in a life or death situation. Due to its accuracy and rate of fire, it is also a viable home defense weapon. Whereas its compact size allows it to be used as a truck gun.
Bottom Line
The Winchester Model 1894 is a reliable and trusted weapon by many pro shooters. It is easy to reload and spews out copper at an amazing rate. The long barrel greatly aids the accuracy, while the pre-tapped mount holes allow quick mounting of the scout rail.
Pros
Prevents shooter from getting eyes off the scope
Long 20 inch barrel delivers exceptional accuracy
Slim and compact design with pleasing aesthetics
Sturdy blued steel construction and premium walnut stock
Accepts rails with ease and has a metal buttplate for rugged use
Cons
Wooden stock requires care and maintenance
Difficult to shoot in cramped spaces or prone position
5. Marlin 1895 Big Bore
We may earn commission from purchases made from our links, at no additional cost to you
What Recent Buyers Report
Most users choose the Marlin 795 for its compactness and sheer power at close range. The rifle is easy to carry and can spew a lot of rounds within a matter of seconds. The extra rails and folding sights on the SBL make it an exceptional scouting and hunting rifle, even for the largest games in North America.
Why it Stands Out To Us
"45-70, a weapon of mass destruction" – Col. Jeff Cooper
1895 is definitely not bolt action, but it fits perfectly well on every other criterion of a scout rifle as mentioned by Col. Jeff Cooper. The rifle is compact and can shoot at a rapid rate of fire. Additionally, the 45-70 round is quite powerful, and the rifle is legendary and proven.
Who Will Use This Most
Undoubtedly, hunters. The rifle is perfect for hunting and can bring down game of almost every size. It can also be used to teach amateurs the basics of shooting. Plus, due to its proven effectiveness in the 'wild-west', the rifle is also a good choice for home defense.
What Could Be Improved and Why
A very major, and most popular upgrade on the Marlin 1895 SBL is the trigger. The factory trigger is good, but an upgraded trigger will be definitely worth it. Plus, you can also add the one piece ejector. Although it's not very necessary, and the gun shoots great right out of the box.
Bottom Line
The Marlin 1895 SBL is not a factory-made scout rifle, but it does work perfectly as one. It shoots the powerful .45-70 rounds and has a better rate of fire than a bolt action rifle. However, using this will require a bit of practice, and strength. Overall, it is a great hunting and defense rifle.
Pros
Compact and Easy To Use
Hammer Block Safety For Extra Protection
Trigger Block For Additional Trigger Safety
Aesthetically Pleasing Walnut Pistol Grip Stock
Adjustable Folding Ramp Rear and Front Sights
Pre-Installed Receiver Rails For Mounting Scope
Cons
.45-70 Rounds Have a Nasty Recoil
Time Taking To Disassemble and Clean
No Quick Reloading Options Like Stripper Clips
Not a Flat Shooting Cartridge Over Long Range
6. Ruger Gunsite Scout
We may earn commission from purchases made from our links, at no additional cost to you
What Recent Buyers Report
Most users of the Ruger Gunsite Scout seem impressed by its accuracy over a medium shooting range. The gun can shoot 1.5-2 inch groups at 100 yards right out of the box. The weapon is almost carbine sized and easy to maintain.
Why it Stands Out To Us
The Gunsite Scout is a compact rifle that has an accuracy better than most scout rifles. It has a high capacity of rounds, and the three-position safety is quite incredible for hunting trips. Additionally, the rifle doesn't require any major modifications.
Who Will Use This Most
Due to its accuracy, the rifle is ideal for hunting evasive game like whitetails, hogs, and coyotes. The compact size allows you to carry it with ease. Plus the detachable box magazine makes reloading a lot easier. It is also good for learning the basics of a bolt action rifle.
What Could Be Improved and Why
The factory mags are proprietary and somewhat bulky due to their metal construction. Aftermarket polymer mags can be used to solve that problem. Plus, the gun sounds too loud, so adding a compensator can also help.
Bottom Line
The Ruger Gunsite Scout is a perfect scout rifle by definition and surpasses most of its counterparts in terms of accuracy. This rifle has been manufactured by Ruger, which also adds to its credibility and reliability.
Pros
Three-Position Safety Mechanism
10-Round Detachable Box Magazine
Extremely Accurate Within Its Max. Range
Lightweight Single Stage Trigger(4lbs Pull)
Post and Aperture Sights Plus Receiver Rail
Controlled Round Feeding For Better Control
Free Floated and Muzzle Threaded Barrel With Flash Hider
Cons
Factory Magazines Are Bulky, Proprietary and Quite Expensive
Mossberg MVP Scout, Bolt Action, 7.62x51mm/.308 Winchester, 16.25″ Barrel, 10+1 Rounds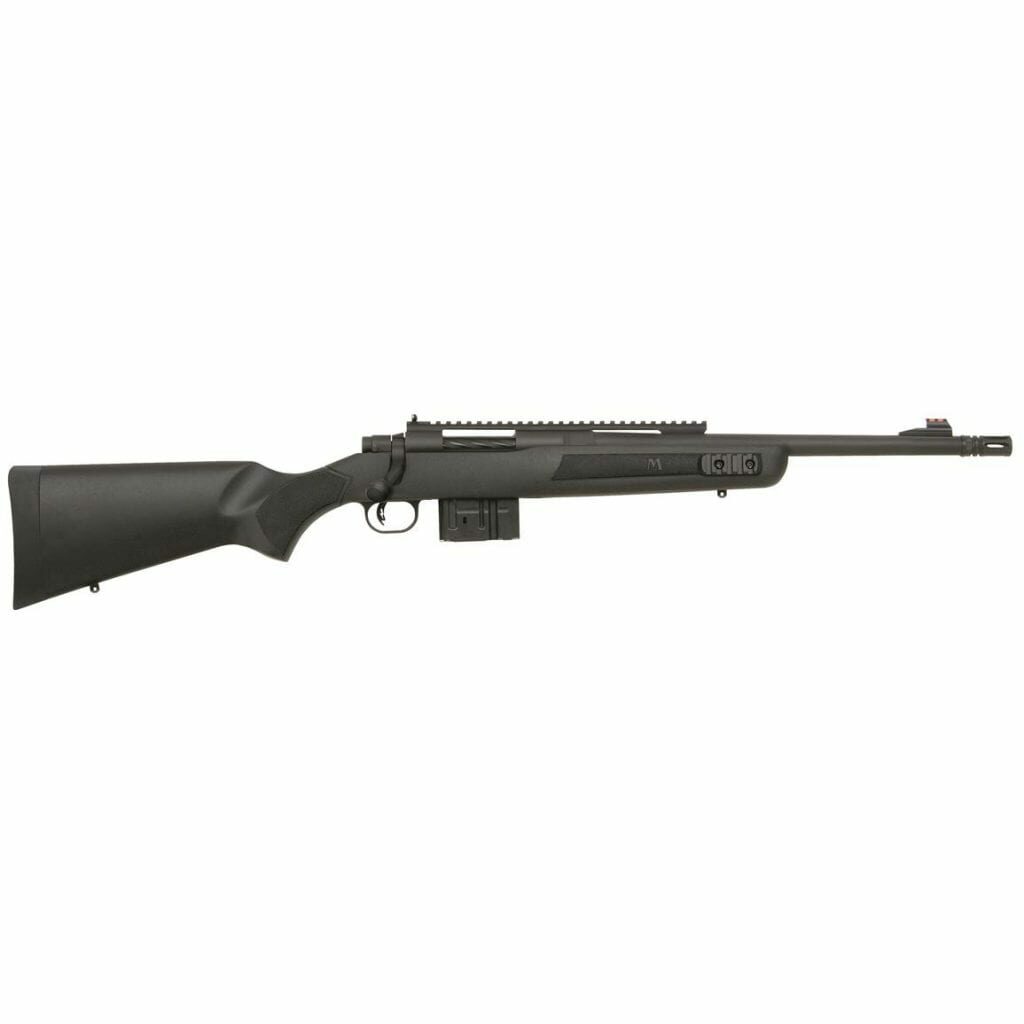 We may earn commission from purchases made from our links, at no additional cost to you
What Recent Buyers Report
Most users seem pretty amazed by the smooth bolt and the crisp trigger pull of the rifle. The rifle is lightweight and ergonomically designed and is easy to carry all day long. Another feature to be praised in the rifle is its comfortable recoil pad, which brings down the recoil to a minimum.
Why it Stands Out To Us
The Mossberg MVP is probably the most inexpensive scout rifle, which perfectly fits Col. Jeff Cooper's definition. The rifle looks aesthetically pleasing and is accurate enough at close ranges to bring down the most stubborn game. Additionally, the rifle can use both M1a and AR-10 mags without any issues, which is definitely a benefit.
Who Will Use This Most
The rifle has been designed for avid and professional hunters. It allows you to fire shots in quick succession, and with extreme precision. Plus the lightweight and ergonomic design, along with the recoil pad makes shooting and handling the rifle even more comfortable.
What Could Be Improved and Why
The Mossberg MVP has a very limited scope for improvements. The design is already perfect and the action is flawless. However, adding a compensator to it will help because .308 rounds are quite loud.
Bottom Line
The Mossberg MVP Scout is the most inexpensive and budget scout rifle, with admirable accuracy and performance. The rifle is great for hunting, and can also be used for self-defense due to its compatibility with AR-style mags.
Pros
Fiber Optic Night Sights
Full-Length Picatinny Rail
Smooth Bolt and Compact in Size
Crisp Trigger Pull For Better Accuracy
Ergonomic Design For Better Handling
Inexpensive Enough To Get a Rugged Treatment
Cons
Optics Rail is Not Properly Screwed
Doesn't Perform Well With Low-Grade Ammo
Best Semi-Auto Scout Rifle
Springfield Armory M1A Scout Rifle Blk Stock .308 AA9126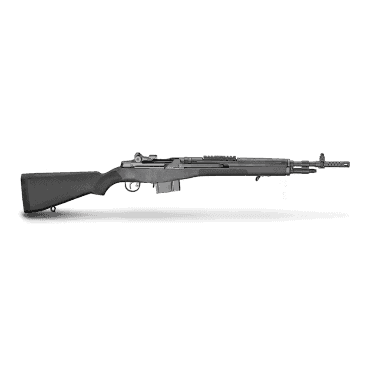 We may earn commission from purchases made from our links, at no additional cost to you
What Recent Buyers Report
The gun shoots very well over a close range and provides a good rate of fire for consecutive shots. It is quite accurate, right out of the box even with cheap ammunition. The rifle is solid, reliable and easy to field strip. However, it is a sturdy, all-purpose scout rifle.
Why it Stands Out To Us
The M1A is the exact replica of the M14(except it's semi-auto), which is a legendary battle-tested rifle. The M1A is an all-weather reliable rifle that has been successfully used across decades for hunting and defense. Being a military rifle, it is easy to disassemble and can fire accurately even with the cheapest ammunition.
Who Will Use This Most
The rifle will mostly please enthusiastic shooters and big game hunters. Since most people today prefer AR-style weapons for home defense. Additionally, the rifle is perfect if you want to practice for heavy caliber recoil. The rifle is mostly used by elderly shooters, and people who have just started practicing with .308.
What Could Be Improved and Why
The M1A is a bulky rifle. So shedding a bit of weight would help with handling and reducing fatigue. Additionally, the rifle gets dirty pretty quick because of its gas system. So it requires regular cleanup. However, that's really not a drawback. You can also add a fore-guard rail for attaching lights or bi-pod.
Bottom Line
The M1A is a sturdy, reliable and battle-tested weapon platform. It is a semi-auto weapon and runs all kinds of ammo flawlessly. Although it is priced a bit on the higher end, it's still worth all that money.
Pros
Semi-Auto Operation
Backup Aperture Sights
Two-Stage Trigger For Consistent Shots
Shoots All Qualities Of Ammo Flawlessly
Easy To Field Strip and Assemble For Cleaning
Cons
A Bit Heavy, Not Very Compact
Too Much Money Needed To Purchase It
Requires Regular Cleaning and Maintenance
9. CZ-USA CZ 527 American Synthetic Suppressor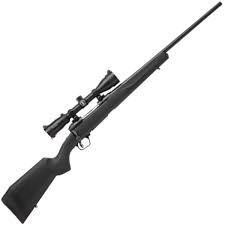 We may earn commission from purchases made from our links, at no additional cost to you
What Recent Buyers Report
The CZ 527 is a decent gun and most users appreciate its maneuverability and light weight. The rifle works with all types of 7.62×39 ammunition and feels comfortable while shooting. Thanks to the American stock and rubber buttpad.
Why it Stands Out to Us
The CZ 527 is the perfect brush gun, especially for young shooters who have just started to learn. The rifle has low recoil and is effective on medium to big sized game at about 200 yards. The ergonomic design is quite comfortable and the rifle is also very economical to use because of the cheap ammunition.
Who Will Use This Most
The rifle is great for hunters, amateurs and people who like to shoot in bulk and on a budget. This rifle can bring down a game as big as a hog from quite a distance, making it a good ranch rifle. Teens and youngsters who are just getting into shooting can use this amazing rifle to learn the basics without burning a pile of money on ammo.
Bottom Line
The CZ 527 is an lightweight, accurate and reliable weapon that works flawlessly even with mil-surp ammunition. The rifle comes fitted with a suppressor and has a detachable mag for effective performance. However, it has to undergo customizations for the position of the dovetail to become a proper scout rifle.
Pros
Works flawlessly with cheap ammunition
Easy to carry and maneuver while moving
Suppressor helps with noise reduction and offers a good deal
Comes equipped with 16mm dovetail for adding scope/mounts
Cons
Requires customization to be called a proper scout rifle
What is a Scout Rifle?
The concept of Scout Rifles was developed by Col. Jeff Cooper in the 1960s. He wanted to develop a general-purpose rifle that could work as 'the jack of all trades, but master of none'.
Scout rifles had the basic purpose of maintaining peripheral awareness while aiming and shooting at a target. Unlike other rifles that hinder it. That's why scout rifles use scout scopes, which have a long eye relief.
Additionally, a scout rifle is also lightweight and uses high caliber ammunition, which can be used for hunting small and big game. Scout rifles are widely used for hunting and even self-defense.
How Accurate is a Scout Rifle?
A scout rifle is accurate enough to let you take down small or big game at a range of 500 yards. Different models of scout rifles may have different accuracy. But generally speaking, a good one shoots 1.5 to 2 MOA groups at 100 yards with good match grade ammo.
This can roughly translate to 5-6 MOA groups at 500 yards. However, factors such as ammunition, climate and shooting position do come into play. Match grade ammunition delivers the best performance with scout rifles, or with any other rifle for that matter.
Most scout rifles shoot 4-6 MOA groups right out of the box but, significant improvements to the accuracy of a scout rifle can be made by changing factors such as gas pressure, trigger, stock, barrel length and several others.
Scout rifles are designed to be dead-on accurate within a range of 500 yards. However, these are not precision rifles that can be used for sniping over a long-range.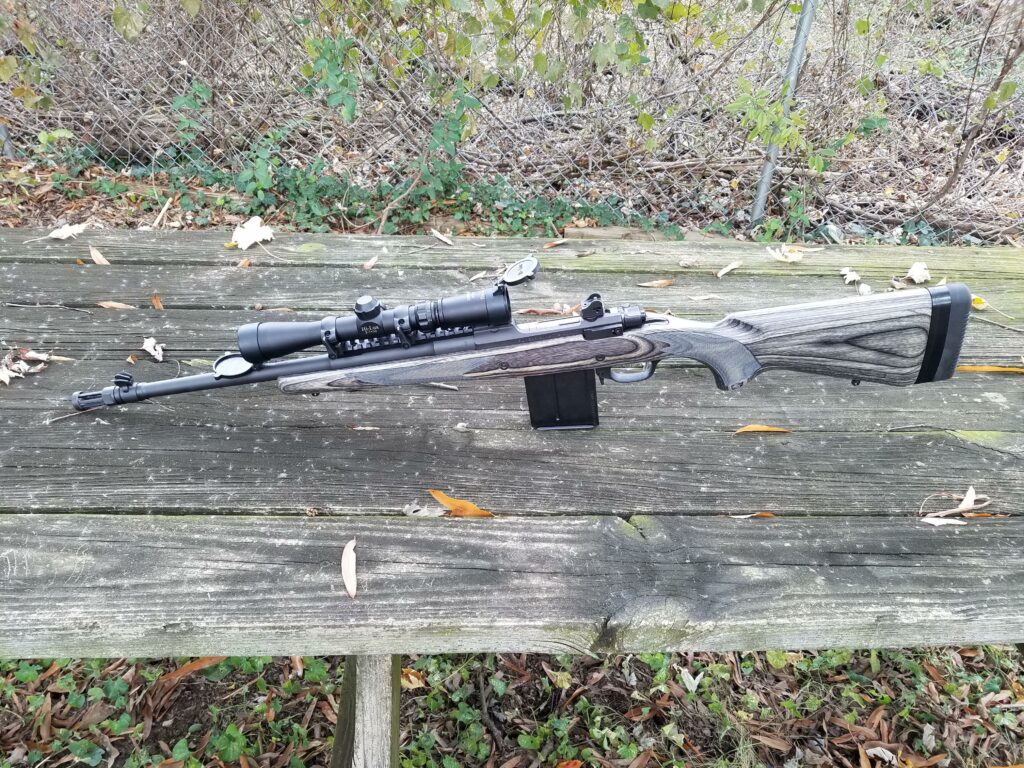 Characteristics of Our Favorite Models
A good scout rifle must adhere to the characteristics defined by Col. Jeff Cooper in his original definition. Some very best of those features are:
Lightweight and Compact
A scout rifle should be lightweight and compact. Well Under 7 pounds and 1 meter, to be precise. The idea of a scout rifle requires it to be carried around all day, through woods and bushes. A lightweight and compact rifle reduces the chances of fatigue and snagging onto other objects. Additionally, scout rifles are mostly bolt rifles, because they tend to be more lightweight than semi-autos.
Speed and Reliability
Another important factor is reliability. That's another reason why scout rifles are mostly manual bolt operated. Since the action is free of any obstruction, such scout rifles are also easy and quick to load with stripper clips.
Accurate at Short-mid Range (500 yards)
Scout rifles should be dead-on accurate, at least within a range of 500 yards. All the rifles included in this review are exceptionally accurate over such a range.
Back-up Iron Sights and Scout Scope
Scout rifles use a long eye relief scope to maintain peripheral vision. Hence they need to have ample rail space to accommodate such scopes. Additionally, Col. Jeff Cooper's scout rifle was bound to include a good set of iron sights. Which is included in all of the rifles reviewed here.
Pros and Cons of Scout Rifles
Scout Rifles have their own advantages and disadvantages. But these don't stick for anyone or everyone. Each person has their own choices and discretion about firearms. But we'll still outline some general pros and cons of scout rifles.
Pros
Multipurpose Rifles
Scout rifles can be used for almost every purpose intended for a rifle. They can be used for practice, hunting, self-defense, recreational shooting, and even competitions. The basic idea of a scout rifle is to create an all-purpose firearm.
Situational Awareness
Scout rifles allow the shooter to retain his/her peripheral vision since these rifles can be shot with both eyes open. This allows the shooter to remain aware of the surroundings and any imminent threat.
Convenient and Quick
These rifles allow for a faster target acquisition due to their sighting system. Plus, scout rifles are also compact and lightweight, so the shooter can carry them around all day, with minimal effort.
Cons
Limited Range
A scout rifle requires you to put a limited magnification scope (2-3x mostly), which limits your shooting range to some extent. Even if you are using calibers like .450 bushmaster.
No Specific Purposes
Scout Rifles are all-purpose rifles. Which means they do a bit of everything but are not ideal for anything. For example, if you want to compete, you need to buy a competition rifle. If your purpose is self-defense, you may want an AR.
Conclusion
The idea of scout rifles was devised by Late. Col. Jeff Cooper. It is a general-purpose rifle, with a short barrel, compact design, and a forward-mounted scope to maintain situational awareness of the shooter. Scout rifles are great for hunting and even self-defense. However, they have a limited range and can be expensive sometimes.