The Ruger 10/22 is one of the most popular .22 rifles out there today and for good reason. Versatile, fun to shoot, and accurate, the Ruger 10/22 fits perfectly into the arsenal of any shooter. One thing that some people may not realize is that there are different rifle models that all fall under the Ruger 10/22 umbrella.
These different models offer varying features and can be designed to excel at certain tasks. It is important to find the model that works best for your specific needs.
Keep scrolling to learn more and to see the best Ruger 10/22 models available on the market today!
Quick Comparison Chart of Ruger 10/22 Models
IMAGE
PRODUCT

Our Top Pick

Good Hunting Rifle
Easy to Disassemble
Easy to Carry When Dismantled

View Latest Price →

Ideally Designed for Use in Competitions
Walnut Stock looks Aesthetically Pleasing
High Twist Rate for Better Accuracy

View Latest Price →

Alloy Steel Receiver Ensures Durability
Fiber-Optic Sight Assists With Low Light Shooting
Shorter Barrel for Better Maneuverability

View Latest Price →

Versatile Applications Ranging from Plinking to Tactical
Reliable Feeding and Doesn't Jam
Rugged Construction for Harsh Use

View Latest Price →
What to Watch For When Buying a Ruger 10/22
One of the most important parts of deciding on which Ruger 10/22 to buy is having patience. There are a ton of different models out there and you are going to see the terms being repeated amongst them to some degree. Not being in a hurry to decide on a model will help make sure you wind up with the best one for your needs.
This isn't to say that there are Ruger 10/22 models that don't perform well. They are wildly popular for a reason. It is just to say that, with some patience and research, you can find one ideally suited to the tasks you want it to perform.
This Section Written By: Brian Belko
Expert Author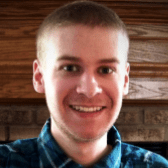 Brian is an experienced freelance writer and technical writer who has previously written for publications such as Wide Open Spaces, Bigfoot Gun Belts, Alien Gear Holsters, and Kampgrounds of America. He brings both a passion for writing and a love of the outdoors to his published content.

Aside from writing and the outdoors, Brian enjoys gardening, being a co-host on The Nostalgia Blast Podcast, and learning to code.
Evaluation Period
Although you really can't go wrong with any Ruger 10/22 in the grand scheme of things, if you can choose a model that suits your specific needs then all the better. This is why it is important to have a solid grasp of what you want to do with your new 10/22 rifle. Don't just head off to the gun store or your favorite firearms website without knowing exactly what you are looking for. It is too easy to make a less than ideal decision that way. Instead, focus on what you want to be able to accomplish.
Do you want to hunt small game? Is pinpoint target accuracy important to you? Are you looking for an all-around utility rifle for your property? The answers to these types of questions will help you narrow down your search.
Aesthetic Variation
Aside from the incredible performance and reliability the Ruger 10/22 offers, the large variety in visual design is another reason it is so popular. There is so much variation that you almost wouldn't guess some models are both in the 10/22 family if you saw them side by side.
This is a good thing for shooters because it means that in addition to choosing a model that is suited to your shooting needs, you can also choose one with the type of style or aesthetic you prefer. This visual customization can be taken even further with the plethora of aftermarket parts and accessories available for Ruger 10/22 rifles.
Parts Galore
Expanding on the idea of customization mentioned above, it is important to keep in mind that there are many ways to upgrade and change your Ruger 10/22 rifle no matter which model you settle on. In fact, there is so much aftermarket support for the 10/22 that you could build one without any parts directly from Ruger itself. Having this knowledge allows you to plan your budget accordingly for any potential parts or upgrades you may want. It is also nice to know that you can change things up down the line if you ever desire a change to your Ruger 10/22 rifle.
Review of the Ruger 10/22 Models
Let's take a look at this year's top models.
10/22 Takedown
We may earn commission from purchases made from our links, at no additional cost to you
One of the newest and most popular families, introduced in 2012, is the Takedown model. Undoubtedly, the Model 10/22 Takedown is one of the company's most useful inventions of the past 20 years. It shows that Ruger is delivering what customers actually want. It is can be discretely carried by urban people from their apartment to the range. It's also great for those who simply do not have the space for a full-size rifle.
The 10/22 Takedown is a blowback-operated semi-automatic rifle that feeds from a detachable rotary box magazine. It's available with a 16.62- or an 18.5-inch barrel in a satin either black matte finish. It's based on the stainless steel, synthetic-stocked Carbine with an 18 1/2-inch barrel.
The takedown feature enables quick separation of the barrel from the receiver for ease of transportation and storage. Some rifles such as Marlin Papoose or Henry AR-7 survival rifle were designed from the very beginning as takedown models. But the Ruger 10/22 was made as a solid-frame gun and required a lot of ingenuity and craftsmanship to turn it into a takedown.
This configuration allows the owner to easily break down and reassemble the rifle. It continues to function flawlessly with no loss of accuracy or shift in zero.
The basic 10/22 Carbine`s weighs 5 pounds, while the Takedown weighs only 4.67 lbs. empty. But Ruger's engineers went a bit further and recently offered lighter variant called the Takedown Lite, weighing only 4.5 lbs.
This version of the rifle combines a reduced-weight target barrel with a threaded muzzle and a modular black composite stock system. The blued alloy steel barrel sports a typical Sporter profile barrel. It comes with a fast-tapering profile from a diameter of 0.920in at the receiver down to 0.498in at the muzzle.
The barrel is fitted with a ventilated sleeve machined from 6061 aluminum that maintains the base .920″ diameter. The slender, cold hammer-forged tube offers match-barrel accuracy without match-barrel weight courtesy of being tensioned inside a lightweight aluminum shroud.
In addition to modularity, the shooter gets the ability to alter between two different height comb pieces supplied with the rifle. Ruger's website says the flat module is for using the open sights and the raised module for using a scope. The gun also comes with a convenient ballistic, black nylon case or a discrete backpack (depending on model). It's even been said that the padding will keep it afloat for a while if you drop it in the water.
10/22 Sporter
We may earn commission from purchases made from our links, at no additional cost to you
The Sporter first appeared in 1966 as a more aesthetically-pleasing variation of the 10/22 Carbine, but with somewhat different dimensions. Actually, the only differences on the Sporter are the barrel and the lack of a Carbine-style barrel band.
The Sporter slim barrels are longer than the Carbine. They measure 20" or 22 inches compared to 18.5 inches. That adds slightly more weight at 5.75 pounds vs. 5 pounds of Carbine. As a continuation of the original 10/22, the rifle features sling swivel studs already mounted and a fancy walnut stock with flat butt plate with rubber butt pad. The stock is a beautiful piece of straight-grained black walnut with cut checkering as opposed to pressed checkering on the base model.
The non-adjustable Ruger trigger is – as usual in Ruger guns – heavier as it should be. But it is consistent, predictable and relatively decent for a stock trigger. Compared to most of the other variants, the Sporter has the longest length of pull of 13.88 inches. That makes a noticeable difference to owners with larger hands and feeling like shooting a "real" rifle.
This 10/22 variant with good ammo consistently keeps 10 shots in an inch group in diameter at about fifty yards. However, there is an important note. There is only one screw attaching the receiver to the stock. The shooter has to check its tightness regularly, as it tends to come loose and compromise accuracy.
While the front sight is a gold bead adjustable for elevation, the folding rear sight is perfectly adequate for casual target work and Sunday plinking. In any case, the Sporter is still offered today since the rifle is a real tack-driver and a great trainer.
Over the years, Ruger has provided some special editions within Sporter family like the Fingergroove Sporter with a Monte Carlo-style stock and a beavertail fore-end. Another was the Deluxe Sporter, with a fine American checkered walnut stock having a really decent grain pattern. But in our opinion, the most distinctive and elegant was an International model introduced in 1967, featuring a full-length Mannlicher-style stock (Stutzen) and was offered with either blued or stainless-steel barrels.
3. 10/22 Carbine
We may earn commission from purchases made from our links, at no additional cost to you
Through its lifespan, several improvements have been made to the initial design of the 10/22. For example, the old aluminum housing was replaced by the tough polymer trigger design. Also, an extended magazine release provides greater leverage when reloading. The reliable black rotary magazine remained unchanged.
Although Ruger has produced new versions that have shown their own greatness, the basic Carbine has been proved to be the most sought.after configuration. The current 10/22 Carbine design employs Ruger's trademark design. It appears almost identical to the original 1960s version.
The Ruger 10/22 Carbine sports a cold hammer-forged 18 1/2-inch barrel. They've mounted it into the receiver using an ingenious v-block system and two screws rather than relying on sluggish threads. The carbine has an overall length of just 37-inches, and at only 5 lbs, it's convenient to carry and shoot.
In addition to the traditional hardwood stock, there are other choices like black synthetic stocks and a blued or stainless steel barrel and receiver. During its early years the version with synthetic stock was first dubbed as the "All-Weather" model: Later it became known as a "Synthetic" model, but now it falls into the common group simply named Carbine. Another variation of the Carbine, known as the most "varmint-friendly" rifle, featured a black synthetic stock. An all-stainless steel construction was called the Stainless, but it is now discontinued.
As you would expect with most rimfire rifles, there is nothing spectacular in 10/22 accuracy, but no one expects Anschutz-level craftsmanship here.
4. 10/22 Tactical
We may earn commission from purchases made from our links, at no additional cost to you
Recently, Ruger enriched its product pallet with the most "upgradable" version of the 10/22. This model is intended for those who see the .22-caliber rifle as a personal defense, survival or simply tactical-type rifle.
The Ruger 10/22 Tactical family of rifles commonly shares 16.12-inch satin black (carbon steel) heavy hammer forged barrels without iron sights. However, they are fitted with a 3/8″ aluminum base, enabling the shooter to choose their scope or other optical accessories.
The Tactical models come with either a black Hogue rubber overmolded stock or a black synthetic stock made out of a reinforced polymer with rubber. The first version utilizes a cumbersome, target bull barrel and an adjustable, spring-loaded bipod attached to the fore-end. The latter version has a standard barrel fitted with a removable flash suppressor.
The rifle weighs in at 6.88 pounds due to the heavy barrel. That makes it a bit cumbersome for carrying but really helps with aiming. However, several upgrades have been made to the original design. These include a polymer trigger housing instead of the old aluminum design. Another change is an extended magazine release to provide greater leverage when reloading.
One unimproved area the new model has retained is the standard Ruger trigger. This is arguably the single worst trigger in that class of rimfires. Also, the stiff seven-pound trigger pull does not help accuracy. It seems more likely to be a concern about liability for when the gun is in the hands of beginning shooters.
Following the growing trend in the industry, the Ruger Tactical model has extended the 10/22's popularity far beyond the shooting ranges and hunting fields. A number of these guns have been equipped with suppressors and delivered to various law enforcement organizations. They've even been issued to some elite units like the Navy SEALs for use in covert operations.
5. 10/22 Target
We may earn commission from purchases made from our links, at no additional cost to you
Another part of Ruger 10/22 family is a Target model, a beautiful piece of eye-candy among other 10/22`s. But we don't mean it's a gun just to look at; it's got great functionality as well.
This variant is a real target-grade rifle in .22 Long Rifle caliber designed for serious tack-driving It's also suitable for target shooting or hunting. The 10/22 Target is available in two configurations: a brown laminated-wood stock with a carbon steel barrel and receiver or with black laminate furniture matched with a stainless barrel and satin silver receiver.
It comes standard with a Ruger hammer-forged 20-inch bull barrel and has an overall length of 38.5 inches. The brushed stainless-steel barrel is firmly connected to the receiver with the two-screw V-block system in standard Ruger 10/22 way. It is in its own league with its exterior finished in a spiral design and topped with recessed target crown.
At 7.5 pounds, it's a real handful, but add another thirty or so ounces for a good scope and bipod, and you have a robust firearm platform. The 10/22 Target model has been on the market since 1996, and in the Ruger family tree it can be considered as a parent to the 10/22 Tactical. The differences are that the Tactical's barrel is better-balanced and that it comes without sights.
Because accuracy is key with this rifle, it has a lighter, target trigger pull (3.0 pounds average) than standard 10/22 rifles and carbines. Ruger advertises its two-stage target trigger as one with a short "take-up" stage with no overtravel. But that might be an exaggeration – there does seem to be a tiny bit of over-travel.
Anyway, capitalizing on the 10/22's penchant for accuracy, the 10/22T, or Target, model is a fine rifle out of the box and is still available from Ruger.
6. 10/22 Compact
We may earn commission from purchases made from our links, at no additional cost to you
The Ruger currently comes in six standard-catalog variants, but one of the more popular ones is the Compact model, introduced in 2006. It's notable for its shorter barrel and trigger length of pull compared to the original.
The Compact features a 16.12-inch blued steel barrel and an overall length of 34 inches. An uncheckered hardwood stock is correctly proportioned with a 12.5 inches length of pull and a flat butt plate. Unlike the Sporter's 13.88 inches LOP or the 13.5" for the Carbine, the Compact short length of pull is the perfect rifle for younger shooters or people of smaller stature. On the other hand, it can feel tiny for a larger adult or even someone of average height.
The short-barreled Compact model weighs in at 4.5 pounds. That's 1.5 lbs. Less than the basic Carbine, making it light and easy to maneuver in places like the woods or shooting out of a vehicle. But this little 22LR round does not need a long barrel to reach the full ballistic performances.
A first look at the rifle shows the classic one-piece .22 LR receiver in a black satin finish, with bolt and magazine release, controls settled in their usual places and operating in the same fashion. You also get easy-to-see fiber optic adjustable front sights and a scope base and adapter that accept both .22 tip-off and Weaver-style accessories.
Like all the 10/22 variants that lack a barrel band, the connection of the Compact stock and receiver relies on only one screw. Be sure to check and tighten it regularly.
Since the rifle is made to be compact, it becomes a very viable option for backpackers or as a survival firearm. This rimfire is the third generation of Ruger`s compact rifles, continuing the tradition of the centerfire models such as the Ruger M77 MKII Compact and Frontier bolt-action.
Bill Ruger – Adapting Since the Beginning
Ruger introduced the world to the greatest rimfire pistol in history – the legendary MK-I, which mimics the look and outline of the then-popular Luger P-08 and Japan Nambu Type 14. In 1964, the company released a.22 Long Rifle similar in appearance to the M1 Carbine. Sometime later he introduced the Mini-14, since the military look was popular at the time. In other words, Bill Ruger liked to borrow the design of classic military arms, which was a smart marketing move in post-war years.
Ruger Continues to Adapt Today
The Ruger 10/22 is much the same rifle as it was when it was initially produced. This consistency – as well as quality – has helped it stay popular. But it's also adapted and sought to make adjustments in styles to suit a modern audience.
Part of the adjustment has been to adapt to new generations. The first Ruger 10/22 came out just as baby boomers reach adulthood. Now, the millennial generation estimated to be more than 80 million in the USA – making it a bigger segment than baby boomers. This large group represents a significant and trend-setting customer in the market. The major arms manufacturers carefully follow their interest in gun culture.
Keeping this and other factors in mind, Ruger has issued various models over the years. Each has its own features that help it appeal to a particular audience. These features are, based on expectations and desired use of the gun as well as simple aesthetics. Here's an overview of what's currently available.

Core Differences Among Difference 10/22 Models
Each model in our review is designed for a different use-case.
The Takedown is ideal for storage in a backpack, boat or another vehicle.
The Tactical has features typical of law enforcement or military firearms, such as a rail for sights, synthetic stock, short 16.12-inch barrel, and a flash suppressor.
The Target model comes with a heavy 20-inch bull barrel so that you can spend the day at the range without your barrel overheating. At 7.5 pounds before adding a scope, the Target is more for competition than carrying through the woods all day.
The Sporter version is a great option for small game hunting with its standard barrel and open sights. It is an excellent, full-sized classic rifle.
The Compact is an ideal rifle for youth with its smaller length of pull and easy-to-use fiber optic sights.
The Carbine has a shorter barrel than the Sporter but features the same open sights, making it a great all-around choice.
Each model generally comes with a few options such as stock material or sights. No matter which model you choose, there are endless customization and after-market options available to upgrade and personalize your gun.
Quick Recap
Here is a recap of all of the Ruger 10/22 Models:
Takedown
Tactical
Target
Sporter
Compact
Carbine
Conclusion
Over its half-century lifetime, Ruger has sold more than six million smooth and perfectly-balanced 10/22 rifles. Its success is primarily due to its legendary action and renowned 10-shot, removable rotary magazine. These features make it one of the most reliable rimfires ever made.
To keep up with modern trends and requests, Ruger has adapted the manufacturing process of its timeless 10/22 autoloading rifle. They've also tried to create a lighter gun (and in a more economical way) by replacing billet steel with polymers or cast components. But Ruger has always built a quality rifle using the best materials. That's true of the traditional Carbine as well as all the models currently available.