Bolt action rifles have maintained their utility and popularity for decades and there is a good reason for that. They are accurate, reliable, and aesthetically pleasing.
Shooters and hunters have been filling up bullseyes and ethically harvesting game with bolt action rifles for generations. That isn't likely to change any time soon either. Every shooter needs to have at least one bolt action rifle in their gun cabinet or gun safe.
Keep reading to see the best bolt action rifles on the market today.
At a Glance: Our Top Picks for Bolt Action Rifles
Comparison of the Best Bolt Action Rifles
IMAGE
PRODUCT

Our Top Pick

Tikka famous push-feed two-lug bolt with a 70-degree bolt throw.
Developed on a time tested T3x platform, on an aluminum chassis.
Runner-up position is reserved for Finnish Tikka T3X TAC A1 in a 6.5 Creedmoor.

View Latest Price →

Fully adjustable and removable Chassis Stock.
Best for the Money
Remington Model 700 design with improved action, bolt lift, trigger, and finish.

View Latest Price →

Best Bolt Action in 22LR.
Glass-filled nylon chassis.
Adjustable bolt throw.

View Latest Price →

Included 3-9x40 Vortex Crossfire II Scope.
Fully adjustable synthetic AccuStock with AccuFit system.
Comes "ready to hunt" with 20" long barrel and detachable box magazine.

View Latest Price →

Best 30-06 Bolt Action Rifle.
Push-feed mechanism with 70-degree lift bolt.
22-inch sporter-weight barrel and Marksman Adjustable trigger.

View Latest Price →
What to Watch For When Buying a Bolt Action Rifle
Despite the relatively unchanged design, bolt action rifle manufacturers continue to innovate on their designs. That means that it is important to be as up to date as possible on those innovations so you can make a well-informed buying decision.
The following tips and information should help you on your quest to purchase a high-quality and well-performing bolt action rifle.
This Section Written By: Brian Belko
Expert Author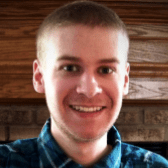 Brian is an experienced freelance writer and technical writer who has previously written for publications such as Wide Open Spaces, Bigfoot Gun Belts, Alien Gear Holsters, and Kampgrounds of America. He brings both a passion for writing and a love of the outdoors to his published content.

Aside from writing and the outdoors, Brian enjoys gardening, being a co-host on The Nostalgia Blast Podcast, and learning to code.
What Do You Need?
It is easier than ever before to find a bolt action rifle that is ideal for a very specific or niche requirement or need. The days of having only a few basic options are long gone. This is a great thing for hunters and shooters in the market for their first bolt action rifle or those adding to their existing arsenal. However, the plethora of options available means that thinking about your specific needs and wants for your new rifle is more important than ever.
This might sound like common sense, but the importance of evaluating what you need your bolt action rifle to do can't be overstated. Doing so can be the difference between purchasing a rifle that will serve you comfortably and reliably for years or even decades and one that you will regret buying after a single trip to the range.
Going into your shopping process with your needs in mind really goes a long way towards wading through all of the features you will encounter. Instead of wondering if a certain rifle feature is something you need or not, you will be able to confidently answer that question for yourself.
Classic vs Modern
Despite the major increase in bolt action rifles that have modern design features such as synthetic stocks, there are still plenty of classically designed options available with handsome wooden stocks and deeply blue barrels. The choice between the two comes entirely down to personal preference. With modern rifle manufacturing, you have the luxury of taking aesthetics into the equation without worrying about your budget as much.
Dollars and Sense
One of the best parts of modern rifle manufacturing and design is that even entry-level bolt action rifles will deliver consistent shot placement and solid accuracy. That means that bolt action rifles are budget-friendly firearms to buy which is great for shooters on a budget. However, if premium features and quality are on your mind, you won't have any problem finding those options.
Remembering Optics
Many modern bolt action rifles do not come with iron sights. That means you will have to purchase a scope and possibly a mount as well. Some bolt action rifles feature built-in mounts, but either way, don't forget to budget for a scope!
Review of the Best Bolt Action Rifles
Despite the reputation hunters have of being a conservative lot, their choices in firearms – especially rifles – are trendy. There are currently few significant trends such as very lightweight rifles, and then synthetic stocks or those made of laminated wood, and finally the modular bolt action.
The last one means easy exchanging of barrels and calibers, and sometimes bolt-heads and stock furniture as well. In this guide, we have encompassed rifles with all of these features, enabling you to make a much easier choice.
Tikka – T3X TAC A1 6.5 Creedmoor 24″
We may earn commission from purchases made from our links, at no additional cost to you
What Recent Buyers Report
The muzzle on the T3x TAC A1 rifle is threaded 5/8×24, which is standard for many muzzle devices. However, when using the thread adapter to accommodate devices like suppressors, some buyers noted that the attached units became loose making a true cold shot almost impossible.
This Tikka T3x Tac A1 is equipped with a two-stage trigger from the factory, which is set at 4 pounds. You might agree with some shooters that it is a bit heavy for long-range consistency in a match.
The TAC's fully-floated 20mm-diameter barrel has threaded muzzle topped with an efficient brake, but the gun owners don't recommend prolonged shooting sessions because of the rearward blast pressure wave may cause somewhat mildly concussed feeling.
Why it Stands Out To Us
Tikka T3 was very successful all around the bolt-action rifle, but the new T3x platform introduced in 2016 has managed to expand to 15 sub models. The TAC A1 is intended for use in both the tactical situation and different shooting scenarios.
The Tikka's JRTAC382L model in 6.5 Creedmoor is based on an McRees M10 aluminum chassis. The other key features are the side-folding stock; a hammer forged 24-inch barrel, a 10-round detachable box magazine (DBM) and M-Lok forend.
Another great selling point is the manually operated bolt knob with a smooth running push-feed two-lug bolt that Tikka is famous for.
Unlike traditional bolts with 90 and 60-degree throws, twin locking bolt system of the T3x Tac A1 has a 70-degree bolt throw making its bolt lift very conveniently for fast cycling.
Though today the popular three-position safety catches, what in our opinion unnecessarily complicate gun handling, Tikka has kept their proven thumb-operated 2-position safety, located directly behind the bolt assembly.
Who Will Use This Most
The full modular assembly represents a multipurpose rifle that adapts to any given situation and allows an average sport shooter to make sub-MOA groups easily. This set up is ideal for long-range recreational and competitive shooting no matter if you're a veteran long-range shooter or newbie.
While the 6.5 Creedmoor was designed particularly for rifle target shooting, it is also achieving success in hunting. Like most precision rifles, the new T3x TAC A1 is designed for tactical applications, but it doesn't mean that hunters and recreational shooters wouldn't get plenty of value out of any of these rifles.
What Could Be Improved and Why
While the Tikka T3X TAC A1 is extremely comfortable to shoot all day, it might be a little heavy to carry up to a mountainside, especially when using a big scope and steel bi-pod.
Like all Tikka T3 series rifles, TAC A1 comes with great rigidity and a somewhat complicated strip down procedure with multiple interlocking directions and components.
The Tikka has always listened to the market and objections of the consumers, so they altered the old black plastic bolt shroud with a solid metal one.
Bottom Line
Tikka T3x TAC A1 offers famous Tikka T3 bolt action construction and modular design compatible with most common type AR fore-ends, pistol grips, and rear stocks. It is an ultimate long-range precision rifle, but it is also a great entry-level bolt rifle for those people that can't afford a $10,000 precision rifle.
Pros
Tac A1 is equipped with a two-stage trigger
Tac A1 uses the M-Lok attachment method
It comes with a ten round detachable magazine
The folding stock is adjustable for length of pull and cheek piece height
A hammer forged 24″ barrel threaded for a muzzle brake or suppressor
Cons
The muzzle brake is not for a long term shooting
With an overall weight of 11.24 lbs, the rifle is a bit heavy
Some shooters aren't aesthetically pleased with a look of a chassis rifle or an AR-15 furniture
Bergara B-14 BMP .308 Winchester Rifle
We may earn commission from purchases made from our links, at no additional cost to you
What Recent Buyers Report
The B-14 BMP is a radical departure from Bergara's old-style rifles, utilizing a lightweight aluminum frame and providing to customers capability of shooting sub-MOA groups at 100 yards. The buyers report that they can even produce sub-1.0 MOA groups or less using factory match grade ammunition.
All B-14 rifles are equipped by Bergara's in-house curved trigger, which is factory-set at about three pounds. Though you can feel a slight creep on its single-stage blade, it offers a far less complicated strip down procedure compared to a Tikka and stock Remington 700.
Why it Stands Out To Us
A Bergara manufacturer comes from the town of the same name in the Basque region of northern Spain. While innovative, the B14 Bergara Match Precision (BMP) rifle has selected the Remington Model 700 design for an action to build the B-14 line around. Although the company's B14 receiver is based on a Remington 700 footprint and the BMP action is a 700 clone, out of the box Bergara action is smoother, with a better trigger, finish and bolt lift.
Bergara B-14 BMP rifle in .308/7.62mm is outfitted with a free-floated, a 20-inch, 1-in-10-inch-twist button-rifled barrel. The Chrome-Moly barrel's business end is threaded 5/8″x24 to accept a muzzle device or suppressor.
The Bergara B14 BMP rifle features a fully adjustable and removable rear stock for premium shooting comfort. The stock on this chassis shows great versatility since its length can be adjusted quickly, but you can also adjust the length of pull, recoil pad, and cheek piece, both vertical and rotational. Besides, the original stock can be removed and replaced with an AR-style buffer tube, opening up a range of aftermarket options.
A push feeding bolt has a two-lug bolt that incorporates a Sako-type extractor for reliability. It incorporates a coned bolt nose and breech for improved feeding and extraction.
Bergara's BMP (Bergara Match Precision) Chassis Stock features Magpul M-LOK mounting slots for more accessories and mag well precision machined to exactly fit with an AICS-style five-round polymer magazine
Who Will Use This Most
The Bergara BMP rifles chambered in .308Win are precise enough to provide competitive shooters with an affordable precision-shooting platform and powerful enough to please the big-game hunter.
Measuring at 11 pounds, they are maybe not versatile as Bergara's B14 HMR (Hunting/Match) Bolt-Action Rifles, but a BMP is still lightweight compared to other rifles on our list, what makes it perfect as a long-range paper shooter.
The BMP is oriented towards more serious shooters, giving them an extra level of accuracy and customization and a quality secondary or backup precision rifle for competition.
What Could Be Improved and Why
Like some high-dollar models, the BMP includes a number of built-in features, but few users complain about the lack of a folding stock. Though the rifle has a couple of ambidextrous controls, there isn't left-handed model available.
Bottom Line
Chassis systems are popular these days because many shooters prefer a chassis over a conventional stock since they bring a high level of configurability.
Bergara B14 BMP combines match-grade precision of .308 Winchester and its big-game-dropping power to provide a very accurate multi-purpose precision rifle for budget-minded shooters and hunters.
Pros
Includes one Magpul PMAG AICS magazine
This chassis rifle is machined of 7075 T6 aluminum
It comes with a sub-MOA guarantee from 100 yards
It features a free-floated 20-inch Chrome-Moly button-rifled barrel
The hand guard is compatible with Magpul M-LOK capable accessories
Cons
The stock is fixed
No left-handed option
The trigger has some creep
Ruger – Precision Rimfire Rifles 22LR Black
We may earn commission from purchases made from our links, at no additional cost to you
What Recent Buyers Report
The chassis is made from very rigid polymer to keep the cost and weight of the rifle down, but some claim that instead of a flexy plastic, Ruger should have chosen an aluminum chassis or at least an aluminum insert for peace of mind.
Why it Stands Out To Us
The Ruger Precision Rim fire rifle is a flagship in this specific category due to a lot of crucial features until recently reserved only for the real center fire rifles.
The rim fire Precision Rifle receiver is built of pre-hardened 4140 chrome-moly steel and integrated with a one-piece molded glass-filled nylon chassis.
The receiver is topped with an integral anodized-aluminum Picatinny optics rail, followed by a vented 15″ extended AR-type free-float hand guard.
The factory bull barrel is threaded and machined of cold hammer-forged 1137 alloy steel. Our favorite feature of the RPR .22LR is the bolt throw adjustment, which can be changed from rim fire length to short-action center fire length, allowing shooters to mimic a center fire rifle bolt throw for training purposes.
Another selling point is the infinitely adjustable stock with adjustable length of pull, removable recoil pad and the comb height, which can be raised one inch.
The magazine well on the Precision allows for using all 10/22 magazines ranging from 10- to 30-round capacities, but the Ruger ships with one BX-15 15-round magazine.
The Rim fire boasts a Ruger's adjustable Marksman trigger, with a trigger pull that can be adjusted anywhere between 2 lbs. 4 oz. up to 5 lbs. without removing the action from the stock.
Who Will Use This Most
Though with a name Precision Rim fire (RPR), this Ruger rifle will associate to the hardcore competition shooters and owners of the Ruger Precision Rifle, the Precision Rimfire is also suitable for varmint hunting, general plinking and just about anything you would use a bolt action 22LR rifle for.
Mainstream shooters may use this Ruger RPR .22LR as an entry-level competition gun for shooting in a local rim fire match as well as in training for the use of a center fire rifle.
What Could Be Improved and Why
As an almost perfect rifle, this rim fire shows that Ruger has actually listened to the market and meet what the market is demanding.
Despite that, we can encounter few reports about Precision Rim fires as finicky ammo eaters even with high-end match grade ammo and about feeding issues and wild flyers when using the BX-15 magazine provided with the rifle. However, it might be expected that there will be a version 2 with most of the gripes being solved.
Bottom Line
The modern concept of preservation of the human environment and natural resources is completely in harmony with practicing with rim fire rifles and pistols to maintain proficiency with full-power guns. The Ruger Precision Rim fire rifle, a Mini-Me version of its popular center fire Precision Rifle is offering many "big boy" features, but it is also going to make a trip to the range, a relatively cheap adventure.
This fun-sized rifle in a compact, flyweight form shows a thoughtful design which is especially great if you're using the rim fire as a trainer for your center fire precision gun.
Pros
It uses a Ruger Marksman Adjustable trigger
The receiver is made of 4140 Chrome-Moly Steel
A single-piece chassis made from glass-filled nylon
The gun accepts all standard 10/22 rimfire magazines
The handguard is a Magpul aluminum free-float, M-LOK accessory slots
An 18″ target grade bull barrel is cold hammer-forged from 1137 steel alloy
Cons
It does have a steeper entry-point than bolt actions
Somewhat expensive for what is not necessarily a high-end build
You can encounter the occasional failures to eject a spent shell casing properly
Best Bolt Action Rifle Under $500
Savage 110 Apex Hunter XP .308 Win Rifle w/ 3-9×40 Vortex Crossfire II Scope
We may earn commission from purchases made from our links, at no additional cost to you
What Recent Buyers Report
Gun buyers noticed that Savage, to reduce production costs, like many rifle manufacturers, had bedded the barreled action in the stock at the receiver only. With support like that, do not attempt to use any shooting sling with this gun, because the tension on the sling will warp the buttstock against the barrel, changing the point of impact. The included sling swivel studs are intended for a carrying strap only.
As for the Vortex Crossfire, Savage states the scope was bore-sighted, but that doesn't mean it is ready to go hunting. Bore sighting is the first step only in the zeroing process, and you should go to the range to sighted-in the rifle.
Why it Stands Out To Us
A Savage advertises their new APEX Hunter XP model as a ready-to-hunt rifle since they paired Model 110 rifle with a 3-9×40 mm Vortex Crossfire II scope.
The redesigned Savage Model 110 lineup is called APEX, and it is available in 17 different chamberings. The 57307 model in .308 Winchester is equipped with 20″ long, precision button-rifled barrel, floating bolt head and detachable box magazine. Finally, it is topped with a Vortex Crossfire 3-9x40mm rifle scope for additional versatility.
This very affordable combo features a Savage AccuTrigger, which is user-adjustable down to 2.5 pounds.The full synthetic AccuStock with AccuFit system is adjustable for the length-of-pull and the comb height.
Who Will Use This Most
Due to its synthetic stock with a Monte Carlo type comb and already mounted scope, the Apex Hunter XP model is for hunters who want to buy the complete package with good, affordable components for the harshest environmental uses.
For the seasoned sportsman, the all-weather design and reliable Savage110 action are far more important than shooting tiny groups from a bench rest.
What Could Be Improved and Why
Despite the 110 Hunter's injection-molded plastic stock feels good at the shoulder; it draws the most criticism from buyers because of its clunky shape that uses flat planes and unnecessary angles.
While 110 Apex Hunter rifle boasts an open-top receiver making it easier to single load, one-piece EGW Weaver type base might not be the best for quick reloading, as it restricts access to the receiver's ejection port.
Another thing with APEX Hunter XP we don't like is an awkward use of the bolt release. In this model, Savage placed a plastic bolt release button in front of the trigger guard, making the bolt release harder to reach, followed by a very unpractical technique to withdraw the bolt from the receiver.
Bottom Line
No, .308 Win isn't the best round for long-range shooting these days, but paired with a solid rifle and scope it is a win-win combo for lots of hunters who don't want to mess with buying a rifle and choosing a separate optic.
Pros
Very affordable hunting package
The full synthetic AccuStock can be adjusted
The rifle uses a 4-round detachable box magazine
The rifle features a mounted and bore-sighted scope
It sports a 20″ carbon steel Sporter free-floating barrel
With 3-9x magnification, it is a universal hunting scope
It comes outfitted with Savage's adjustable AccuTrigger
Cons
The stock is not a beauty
Few available attachments
It is awkward to use the bolt release
Best 30-06 Bolt Action Rifle
Ruger American 30-06 Spfd.
We may earn commission from purchases made from our links, at no additional cost to you
What Recent Buyers Report
As you already know, the stock on this gun is a rigid polymer (plastic), and though some shooters prefer wood over synthetic, this stock is comfortable to hold but feels slick like it is going to slip out of your hands.
Moreover, since the stock is a light composite, the overall rifle weight of just six pounds unloaded may create heavy recoil when chambered in powerful .30-06, so recent buyers advice replaces the factory recoil pad with a new LimbSaver.
As with most of the economy synthetic stocks, this one is not rigid enough to withstand using sling "wrapped" around your weaker hand to steady your aim, as it will most likely "bend" enough to touch the barrel and affect POI.
Why it Stands Out To Us
If we know that European style rifles following the Mauser bloodline are characterized by a three-lug bolt, controlled-feed with massive Mauser claw extractor and refined wood furniture with elegant Monte Carlo stock, what is the specificity of an American rifle?
Released in 2011, the Ruger American Rifle (RAR) belongs to the medium bolt action rifle series and essentially represents a reliable and accurate gun at an affordable price. The Ruger American 70-degree lift bolt features three rounded, cam-like lugs and a push-feed mechanism, rather than a controlled-feed action.
There are no cheek pieces or Monte Carlo combs, but the rifle boasts a straight-combed "American" style black injection-molded stock with the textured area to assist with the purchase.
The Ruger American .30-06 Sprg. has a cold hammer-forged, 22-inch sporter-weight barrel that is screwed into the receiver and free-floats due to the Power Bedding integral bedding block system.
Unlike traditional bolt action rifles with open top action, the American, like a lot of modern-design receivers, comes with more metal on top to make the receiver extremely rigid. For an added bonus, the receiver is drilled and tapped for mounting the included Weaver scope bases.
The American is equipped with a Marksman Adjustable trigger with a profile resembling those found at a lot of budget rifle manufacturers. This trigger is user adjustable from 3 to 5 lb. pull weight.
Finally, the American feeds from a detachable box magazine of four-round capacity made of composite.
Who Will Use This Most
The RAR is an entry-level hunting rifle, great for a first hunting or bolt gun and indeed good enough for deer slaying at about 100-150 yards.
The Ruger American is maybe not the right candidate for a lifelong companion, but it is decent, not exceptional, but a decent rifle for someone who wants to go hunting but isn't exceptionally wealthy.
In other words, Ruger's target customer is an average Joe Hunter who wants to buy a rifle that will get the job done without breaking the bank.
What Could Be Improved and Why
Like we previously mentioned, the rifle comes with one detachable magazine made of composite, but since a common problem is a plastic latch on the magazine which, tends to break, American customers are hardly advised to buy spare magazines.
Some users characterize that a full-diameter bolt body requires little effort to cycle a new shell, a feature you don't want for quick follow-up shots.
Currently, the American comes in the four most common chamberings such as .243, .270, .308 and .30-06 but as its popularity is growing, the company will introduce it in other mainstream hunting rounds.
Though many reviews claim Ruger's Power Bedding blocks are aluminum made, actually they are built of denser investment cast stainless steel, which mimics aluminum due to the color.
Bottom Line
When Ruger realized that significant segment of the hunting community assumes the function over form and that budget bolt gun are practically all the rage these days, they try to design the rifle offering the best combination of price versus accuracy. The RAR rifle is just that combination that has inspired some gun writers to describe the Ruger American as the Remington Model 700 for the twenty-first century.
Pros
It has a sliding, two-position tang safety
Power Bedding integral bedding block system
22″ alloy steel, hammer-forged free-floated barrel
The rifle includes Weaver single-slot mounting bases
The flush, detachable, four-round rotary box magazine
Ruger Marksman Adjustable trigger with 3 – 5 lb. pull weight
Cons
The stock gives a very slick feel
Only standard stock and 4 caliber options
The trigger has a bit of creep and feels cheap
Best 5.56 Bolt Action Rifle
Mossberg – MVP Flex Sporter 20IN 5.56X45MM 10+1RD
We may earn commission from purchases made from our links, at no additional cost to you
What Recent Buyers Report
The fluted 20-inch barrel provides easier cooling and consistency from shot to shot making it quite desirable or tactical shooters and competitors who take rapid shots for sustained periods of time, but on the flip side, it loses some extreme long-range performance.
While the patent-pending FLEX TLS System enables you to easy take-off and reattaches the rifle's stock without tools, a lot of shooters found that removing and remounting the stock caused the first shot to land a few inches off zero.
Some buyers describe the MVP FLEX rifles cheap backpacking all around tool equally suitable as a target and prairie dog gun.
For hunters it might be useful information that the aftermarket magazines are a little loose and rattle around especially the metal magazines.
Why it Stands Out To Us
Mossberg MVP is short for Mossberg Varmint Predator; a rifle introduced back in 2011. The main two features of MVP bolt-action rifles are the "drop-push" modification to the bolt, which enables it to use AR-15 style magazines and the second is a Flex system for the quick switch of stocks, grips, recoil pads, and fore-ends. MVP comes with a 10-round magazine, but its design accepts standard 10- and 30-round AR-style magazines.
The Flex includes the unique TLS (Tool-less Locking System), which allows the user to remove and remount stock or other furniture parts without the use of a single tool.
The MVP FLEX Rifle model 27743 comes with a 20-inch sporter barrel of standard weight chambered in 5.56mm NATO (.223 Rem). The MVP Flex's 5.56 x 45 NATO chambering and 1 in 9 rifle twist allows users to shoot both surplus military ammo safely and .223Rem lightweight hunting loads. The barrel is fluted for improved cooling and the barrel muzzle has an 11 degree tapered crown making the rifle ready for any muzzle device.
Besides the barrel, Mossberg also applied the stylish shallow spiral flutes on the bolt, making it rather classy and handsome.
The rifle has Mossberg's LBA (Lightning Bolt Action) adjustable trigger which is user adjustable from 3 to 7 pounds.
MVP FLEX Bolt-Action 20-Inch Sporter Rifle uses distinctive a six-position, AR-style stock whereas the MVP Flex's receiver is topped with the factory attached Picatinny rail, a nice touch that makes scope mounting easy.
Who Will Use This Most
A Mossberg Varmint Predator rifle lineup is as its name says and is intended for hunting small creatures, and this MVP FLEX Bolt-Action 20-Inch Sporter Rifles in 5.56NATO are perfect for that role.
If you're looking for tacticool appearance but also to be able to transform a tactical gun into a hunting gun or vice versa, the MVP Flex with a 20-inch barrel is the way to go.
What Could Be Improved and Why
While MVP Flex is designed to accept all AR-style magazines, it may prefer some magazines over others to enable reliable feeding.
Few customers complained about the surprising amount of force needed to lift the bolt on the MVP FLEX after a round was fired. Actually, the gun requires a few hundred round break-in period, to start the working bolt as it expected.
Bottom Line
From a hunter's point of view, this is a more tactically oriented rifle, but due to highlighted modularity, adjustability, and the rifle's precision performance, the Mossberg MVP FLEX bolt-action rifle is a win-win combination for budget-conscious hunters and sportsman.
This rifle does what it's intended to do very well and with the combination of ergonomic features and price the MVP FLEX is an absolute steal.
Pros
Factory-installed, receiver-mounted Picatinny rail
Mossberg LBA (Lightning Bolt Action) Adjustable Trigger System
The MVP's patent-pending Drop-Push bolt with distinctive spiral-fluted body
The MVP Flex comes with a 20-inch fluted, button-rifled barrel with a 1:9 twist rate
The synthetic FLEX 6-position tactical stock featuring the Tool-less Locking System
Cons
Some shooters may wish the trigger could be lighter
The MVP FLEX SPORTER prefers some mags over others
The 20-inch barrel isn't great for lugging your rifle around a lot
Best Tactical Bolt Action Rifle
HOWA – 308 Winchester USA Flag 26″ Nikko Stirling 4X16X50
We may earn commission from purchases made from our links, at no additional cost to you
What Recent Buyers Report
Although the Howa's standard-size bolt knob works fine, a number of hard-core PRS shooters prefer the oversized bolt knobs that have faster cycling between rounds.
Another small complaint refers to the Howa identification commonly placed on the side of the barrel. In this case, when the rifle chassis is fitted with an extended octagonal forend, the marks would be covered and caliber identifying marks will be rather difficult to read.
Why it Stands Out To Us
This distinctive-looking rifle with a USA flag-theme red, white and blue Cerakote finish represents a special American Flag Edition of the Howa 1500 rifle.
This special edition is sold in a package marked as HCRA73197USK and comes with a Nikko Stirling 4-16×50 Diamond Long Range scope installed on a 20-MOA Evolution Gun Works (EGW) rail.
The Model 1500 .308Win comes with a cold hammer-forged 26″ heavy barrel that ends with the Midwest Industries MB1 three-chamber muzzle brake. A wise choice of .308 Winchester chambering paired with a long, target barrel maximizes cartridge's velocity/range potential.
Based on the Howa APC (Australian Precision Chassis) this rifle features a modular all-aluminum chassis developed for PRS and tactical competitions.
Other highlights are a fully adjustable Luth-AR MBA-4 buttstock with a Hogue finger groove pistol grip, a two-stage, creep-free HACT trigger and Howa's forged one-piece bolt with two-locking lugs fitted with an M16-style extractor.
Unlike other counterparts that use Accuracy International AICS magazines, Howa has developed a more compact, 10-shot capacity magazine, which fits within a floor plate design. Furthermore, this modular package includes an extended 16-inch hand guard that offers plenty of M-LOK accessory-mounting slots and Buffalo River bipods with cant adjustment and 6″-9″ adjustable legs.
Who Will Use This Most
By the rule of thumb, the rifles built on chassis are intended target shooting and this is the case with the Howa FLAG model, too. This rifle is known for sub-moa accuracy and coupled with Nikon's target knobs for precision tuning; it is obviously geared towards the long-range competition or tactical shooting right out of the box.
On the other hand, even the seasoned hunters would find that the Howa bolt-action rifle is quite suitable for hunting big game.
What Could Be Improved and Why
While the Howa fully detachable box magazine (DM) is a proprietary design made of polymer and the rifles come with a single one, the lever that releases the detachable magazine could be a little larger and too minimalist for a competitive shooter. While precision rifles built for long-distance shooting tend to have a fine-tuning trigger group, Howa's two-stage trigger is a bit stiff for a precision rifle. Whereas it can be adjusted down to as low as 2 pounds, it can be done only by a gunsmith.
Bottom Line
Since the Ruger influenced the new concept with their Precision Rifle, many manufacturers have been running to keep up on trends and what has become known as the 'chassis rifle'. The Japanese Howa was one of them with its Chassis Rifle in .308 Winchester, which is built on the renowned Howa 1500 a smooth-running action, a redesigned Rem 700.
With a price just over $1,000, the HOWA .308 Winchester USA FLAG model is a reliable and great looking weapon for a new buyer looking to get into long-range shooting but is running on a tight budget.
Pros
Adjustable 6-9 in bipod
Detachable 10 round magazine
LUTH-AR- MBA-4 fully adjustable stock
Midwest Industries 3 chamber muzzle brake
Nikko-Stirling Diamond 30mm 4-16×50 long-range scope
The HCRA73197USK model sports a 26″ heavy barrel in .308Win
All cerakoted 6061-T6 aluminum chassis system with Hogue Grip
Cons
It only comes with a single magazine
The bolt handle is a bit small for such a tactical rifle
The safety takes more force to actuate than normal
Barrett MRAD
We may earn commission from purchases made from our links, at no additional cost to you
What Recent Buyers Report
Buyers report the .308 MRAD is one of the sleekest bolt actions out there due to the bolt assembly that slides inside a polymer sleeve and works well without lube.
While the customers praise this rifle for its ability to easily change barrels to different lengths and calibers, the conversion kits with a new barrel, bolt action, and a magazine are very expensive.
Why it Stands Out To Us
The MRAD (Multi-Role Adaptive Design) is one of the most popular bolt-action rifles on the market due to its modularity nature-based on an aluminum chassis. As a prime rifle feature, the manufacturer boasts its precision grade, 17″ heavy contour barrel. Being of modular design, the barrel can be removed by simply loosening two T30 bolts using a standard Torx wrench.
Another highlight of this Barrett tactical precision rifle is a match-grade trigger module, which is fully adjustable by the user and can be removed without tools.
The Barrett MRAD rifle's stock folds and locks to the bolt handle, making the rifle much more convenient and practical for transport and storage. Needless to say, the lightweight synthetic stock with a polymer cheek piece is completely adjustable.
Both lower and upper rifle receivers are machined from 7000 Series aluminum and coated with Multi-Role Brown CeraKote finish.
Other selling points include an integral 20 MOA 21.75″ M1913 optics rail, a highly efficient muzzle brake called an Adaptor Muzzle Brake (AMB30) and 3 multiple length accessory rails that can be mounted on Barrett enhanced 15″ handguard with KeyMod.
Who Will Use This Most
Barrett's Multi-Role Adaptive Design (MRAD) was designed to participate in the United States Special Operations Command competition for the Precision Sniper Rifle (PSR) in late 2009. Though it didn't win, the MRAD as a runner-up finds acceptance within Israel Defense Forces, few other Armed Forces, and U.S. SWAT teams.
Along with military law enforcement circles, Barrett's MRAD as a modern sporting bolt action rifle and a strong performer has reached increased use on an exploding competitive market.
What Could Be Improved and Why
While the Barret precision rifle is comfortable to shoot, some shooters have a preference for standard rifle stocks over MRAD pistol grip chassis, because it takes time to get used to changed ergonomics.
During test shooting, some reviewers complain about feeding issues when they have tried to load single rounds by hand since that action took a little extra effort and concentration to feed and seat rounds into the barrel properly.
Bottom Line
While the Barrett M82 or M107.50 BMG rifles were one of the first heavy sniping rifles to achieve success, their new and very popular MRAD rifle on our list has little to do with those semi-automatics.
The Barrett's candidate for US military PSR, a .308 MRAD is a simple yet state-of-the-art design made for operators but also for some truly pleasurable shooting at the range.
Pros
Impeccable sub-MOA accuracy
An ambidextrous magazine release
It features user-changeable barrel system
An AR-style thumb lever safety is ambidextrous
It comes with two 10-round detachable polymer magazines
A match-grade trigger is adjustable from 3 to 5 pounds of let-off
Cons
Quite expensive precision rifle
Some feeding issues during a single loading
Though a compact version of the MRAD it weighs almost 15lbs
Best .308 Bolt Action Rifle
Remington 700 ADL .308 Winchester 24″ with 3-9×40 Scope
We may earn commission from purchases made from our links, at no additional cost to you
What Recent Buyers Report
Even though this gun represents the "low-end" version of the Remington 700's series and it's cheap, very lightweight polymer stock does not inspire confidence, it actually has a negative effect on accuracy by the buyer's records.
The other thing you have to really pay attention to is the loading of the ADL's internal blind magazine because the improperly loaded cartridges will cause the gun to jam. That is also the reason why Remington engineers install the two-piece aluminum scope mounts to provide as much space to access the magazine and chamber as possible.
The included rifle scope is pretty cheap, no-name, probably made-in-China. Customers noticed that the eye relief is too short and that scope is not waterproof, making it a viable candidate for altering.
Why it Stands Out To Us
We may call this rifle "One in a million" because Remington has produced over 5 million Remington 700 rifles with a ton of variants out there. The ADL stands for "A Deluxe," and this model comes from the Remington's "no-frills" economy line.
The key feature of an ADL rifle an internal or blind magazine which may be a downside, but at the same time the bottom of the stock is completely smooth and you won't damage the magazine.
This ADL model number 85407 features a full-floated, matte blued carbon steel barrel chambered in a .308 Winchester. The 24-inch heavy contour barrel comes clean without sights, but the receiver is topped with bore-sighted 3-9x40mm scope.
The M700 ADL sports a black synthetic stock with a vented beaver-tail for end and the new non-adjustable X-Mark trigger.
Overall, this affordably priced set-up is capable of making ½ MOA shooting groups with some factory loads.
Who Will Use This Most
The market is overwhelmed with scope mounting options intended for shooters who want to buy the complete package without messing with zeroing the rifle. Keep in mind that the Remington 700 ADL package with a scope is only bore-sighted, which means you have to sight the rifle at the range before you go to the hunt.
This Remmy ADL model is a low priced entry into the Model 700 platform and as a budget rifle; it is a very good starter rifle for young hunters or those who are looking for a 100-200 yard whitetail rifle.
At the end of the day, it is a standard gun in the budget hunting rifle category since the hunting is the main focus of this rifle. In other words, this bolt gun with a long bull barrel is only intended to allow the hunter to fire lots of bullets into small groups at his targets.
What Could Be Improved and Why
Like most rifles from the economy lineup, this Remington ADL comes with a trigger guard made out of plastic. Due to the low quality, this plastic triggers' guard may easily break in a short time period of use.
As you know, the ADL is Remington 700's low-end version that uses a blind magazine, but the fact is that most of the other budget hunting rifles come with hinged floor plate or detachable magazines.
Bottom Line
Among other center fire bolt-action low-cost options, the Remington 700 ADL is better to offer since it doesn't feel rough, or overly cheap like some entry-level rifles.
In our opinion, the most important selling point of the Remington 700 is the platform as you can find tons of aftermarket parts and accessories to customize and upgrade this starter gun.
Pros
Very affordable combo
This rifle shoots sub-MOA groups with good ammo
It comes with an internal (aka "blind") box magazine
The rifle sports a full-floated 26-inch heavy contour barrel
The best reason to purchase a Remmy 700 is the ability of customization
The package includes the Remington 700 ADL in .308 Winchester with a mounted and bore-sighted 3-9×40 rifle scope
Cons
No adjustable trigger
The action is not so smooth
Blind magazines are out of fashion
Best Bolt Action Rifle Under $1000
Savage Arms – 10BA Stealth 24″ 6.5 Creedmoor 10+1RD
We may earn commission from purchases made from our links, at no additional cost to you
What Recent Buyers Report
Resembling an AR-15 stock, it is adjustable for length of pull and the height of the cheek rest. If you don't like factory buttstock, you may buy any aftermarket AR-15 style commercial-spec buttstock. Despite all benefits, some customers might prefer a traditional stock for long-range shooting.
Why it Stands Out To Us
The Model 10 Stealth is offering excellent performance for the price, including several built-in features.
Savage Model 10 is the short-action version with a 24-inch barrel, a standard for the 6.5 mm Creedmoor rifles.The heavy, fluted barrel, which is a standard length for long-range shooting, is button-rifled and has threaded muzzle at 5/8×24 TPI.
This slim, aluminum, monolithic billet chassis is made by MDT and has slim and short for-end with M-LOK slots on it. Since a large section of the barrel is exposed, it cools faster. The Model 110 BA Stealth utilizes a modular chassis rather than with a conventional buttstock. However, the most recognizable Stealth feature is its adjustable six-position Fab Defense GLR-16 buttstock.
Weight of the Savage Model 10BA is 9.2 pounds, and it uses the detachable polymer magazine that holds ten rounds.
Who Will Use This Most
This factory chassis-built precision rifle is chambered in .308 Winchester and 6.5 Creedmoor. While the first configuration with a 20-inch barrel is better suited for Law Enforcement applications, the later is often preferred by F-Class shooters or any other kind of long-range shooting, including hunting. Considering the 6.5 Creedmoor cartridge capability, it is an excellent choice for dropping deer at long range.
What Could Be Improved and Why
While the long barrel and metal chassis machined from a solid billet deliver tight native accuracy, the Model 10 has several drawbacks quite understandable for that price point.
While this gun has occasional failures to eject empty cases, the users have more complained about having a hard time to clean the rifle barrel properly, since the removing of the copper fouling from the Stealth bore is a very tedious job.
Bottom Line
The evolution in shooting sports has brought new trends and today, large numbers of gun owners are firing bullets only at distant targets instead of the game. The new Savage Model 10 BA Stealth is a precision rifle that offers affordable accuracy for those shooters who want to hit targets past 1,000 yards.
Pros
10 round magazine capacity
It has an M-LOK short fore-end
Adjustable stock with an adjustable comb
It features heavy, fluted, button-rifled 24″ barrel
The rifle sports an adjustable Savage AccuTrigger
The rifle is based on monolithic aluminum chassis
Cons
The lighter weight does increase the felt recoil
Safety tab on the trigger bothers some shooters
Some shooters may prefer a traditional rifle stock
Best Left-Handed Bolt Action Rifle
Remington 700 SPS .300 Win Mag 26″ Left Handed
We may earn commission from purchases made from our links, at no additional cost to you
What Recent Buyers Report
Compared to the counterparts that supply much nicer triggers on their rifles, the X-Mark Pro trigger appears to make a great gun a chore to shoot. The Remington SPS sports a trigger set at 5.25 pounds of pull weight straight out the box, which seems a little high for the best work, so a few reviewers suggest upgrading the factory trigger to an upper class one.
Customers have reported on occasion the bolts have a poor finish and increased friction between bolt and receiver, causing scraping a deep scratch in the next cartridge case in the magazine.
Why it Stands Out To Us
As one of America's most popular bolt-action centerfire rifles, the Remington Model 700 comes in over 30 sub-variants. One of them, Model 700 SPS (Special Purpose Synthetic), continues the line of the Model 700 ADL Synthetic but with several improvements.
First, the rifle includes a hinged floor plate magazine with 3 rounds capacity in powerful .300 Win Mag caliber. The 26″ carbon steel barrel is hammer forged and free-floated from the chamber to nearly the end of the hand guard, offering the unrivaled out-of-the-box accuracy and high-end performance. The Varmint contour barrel is clean without sights whereas the rock-solid receiver of this long gun is drilled and tapped for scope mounts.
The Model 700 SPS (Special Purpose Synthetic) boasts a nice and clean black synthetic stock with a gray insert on a stock where you would grip it to shoot. While this ergonomically improved stock provides exceptional rigidity and tensile strength, it also comes with 6 holes in it to provide the barrel to cool more quickly.
Like all Remington Model 700 variants, the SPS is fitted with Remington's X-Mark Pro trigger system which is a very crisp and externally adjustable trigger.
Who Will Use This Most
Considering its accuracy out of the box, you can equally use this SPS model as a high-quality long-range bench rifle or a cutting-edge hybrid elk gun.
However, in our opinion, the primary uses for the Remington 700 SPS is a workhorse designed for the utility hunter or heavy-duty sportsman, as well as for beginner shooters.
Since the Remington has recommended the Model 700 SPS Varmint for small game hunting and leisure shooting, the newer variant 700 SPS chambered in .300 WIN MAG is more suitable for big game hunting and long-range tactical and competition shooting.
This Remington's variant is also best for shooters who aren't big on aesthetics but require quality and want function over form.
What Could Be Improved and Why
With over 7.5 pound weight without the scope, mount, and ammo, this rifle might be a little bulky if you were hiking up and down mountains for alpine species.
On the other side, while the recoil isn't painful with your Remington 700 SPS in 300 Win Mag, there are big chances that you will have trouble keeping the rifle on the ground since the gun will give an almost uncontrollable jump when fired due to the thin profile barrel. The simplest solution would be to install a muzzle brake, but unfortunately, this rifle with production number 84180 has a muzzle which is not factory threaded.
Bottom Line
Although the SPS is one model up from the bottom in the hierarchy of Remington 700 models, an SPS model features the restrained overall look and extraordinary accuracy. As a budget precision rifle, SPS is capable of better than 1 MOA 5 shot accuracy, making it an excellent basis for a competition or match rifle build.
Because the SPS costs the least of any Model 700, it is the obvious choice for a shooter looking for a well-rounded entry-point bolt action rifle on the market.
Pros
Carbon steel 26″ barrel
Hinged floor plate magazine
Legendary Model 700 action
X-Mark Pro Externally Adjustable Trigger
Receivers drilled and tapped for scope mounts
It is the least expensive model in the R700 line
Besides several different calibers, SPS is available with a left-handed action
Ergonomically designed synthetic stock features rubberized over-mold grip panels
Cons
A bit Spartan in styling for some
Occasional problems with Quality Control
The muzzle on this model isn't factory threaded
Savage Axis II .223 Remington
We may earn commission from purchases made from our links, at no additional cost to you
What Recent Buyers Report
While the biggest objection you'll hear about the 1st generation Axis rifles was their firing group, Savage Arms reacted, and now they included their adjustable AccuTriggers in the Second-generation models.
Like all cost-effective weapons, the Savage has cut the costs at some design parts, so the Axis II is based on a universal, "one size fits all" action for either short or long cartridges. It means that model 57460 chambered for small .223 Remington is fired from action which is long for this caliber.
Why it Stands Out To Us
The Savage Axis II has an upgraded design, which is reflected in the re-shaped synthetic stock, that is now more slender and modernized for improved ergonomics.The Axis II also comes with a Savage proprietary AccuTrigger and one detachable box magazine.
This bolt action rifle is a push feed design and features the 22-inch button-rifled sporter barrel made of carbon steel. The Savage barrel nut system with thread-in head spacing and a floating bolt-head forms a perfect union between the bolt and cartridge for the utmost accuracy.
Who Will Use This Most
The 22 inch carbon-steel barrel is long enough for most hunting and shooting scenarios as well as for a most long-range competition shooting. The Savage Arms Axis II is good enough to compete at the novice level since it can easily maintain shooting groups under 3/4 MOA at 100 yards.
However, its primary role would be hunting, especially considering their lightweight build, synthetic camo furniture, and integrated sling swivel studs.
What Could Be Improved and Why
While the rough matte metal finish and the cheap plastic furniture probably won't win any beauty contests neither of which are total deal-breakers, the more serious consumers gripe refers to a flimsy synthetic stock that if the shooter is not careful, will press against the barrel on a bipod or rest.
Bottom Line
People usually put attributes like lousy safeties, poor accuracy and rough actions to the rifles targeted as entry-level guns, but the Axis II has none of these propensities, but decently fabricated crucial parts to provide functional and accuracy performance. If you are looking for cost-effectiveness and not for the best quality finish or sturdy components, this Savage Axis gun will enable you to handle those long hunts in all kinds of environments.
Finally, for the budget-conscious shooters, the Savage Axis II XP is one of the obvious choices.
Pros
Detachable 4 round box magazine
Savage Arms user-adjustable AccuTrigger
22″ Carbon steel button-rifled sporter barrel
The synthetic stock comes in Realtree Timber camo
Thread-in barrel head spacing with Floating Bolt Head
Cons
Limited magazine upgrades available
Plain muzzle, no threading for a muzzle device
It might be finicky with some ammo and extraction of spent shells
What is a Bolt Action Rifle?
Besides single-shot rifle actions, there are four basic types of actions used in repeating sporting rifles: bolt action (turnbolt), pump action, lever action, and semi-automatic (self-loading) action.
As one of the oldest types of long barrel guns, turnbolt rifles use an old but reliable pin firing system that uses a bolt lever to eject a spent cartridge case, load a new round from the magazine and cock the action of the rifle to fire the new cartridge.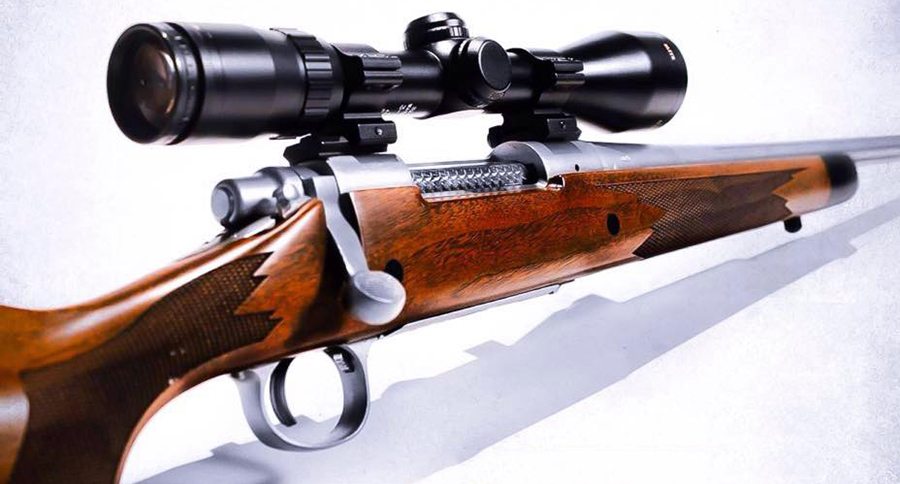 As opposed to smooth barreled firearms like shotguns, the rifle barrel produces superior ballistics because it has a series of grooves spiraling through them, which help stabilize a bullet in flight, making it fly with higher velocity and greater accuracy.
The bolt action rifles were popular within many Armies of the early twentieth century, but soon sportsmen and hunters adopted somewhat sporterized versions of these early military firearms.
As it is widely known, the bolt action rifles reached its final form by the end of the nineteenth century. Nevertheless, bolt-action design took numerous upgrades and modifications like upgraded finishes and synthetic stocks, or to allow cheaper manufacturing methods to be used.
What Are the Components of a Bolt Action Rifle?
With over a hundred years of service and development, from the early military rifles throughout the classic bolt-action sporting rifle to the modular designs, bolt guns have preserved the basic concept based on a few parts. Though some turnbolt designs stand out from the rest, all these guns consist of four key components: stock, barrel, receiver and bolt with a trigger mechanism.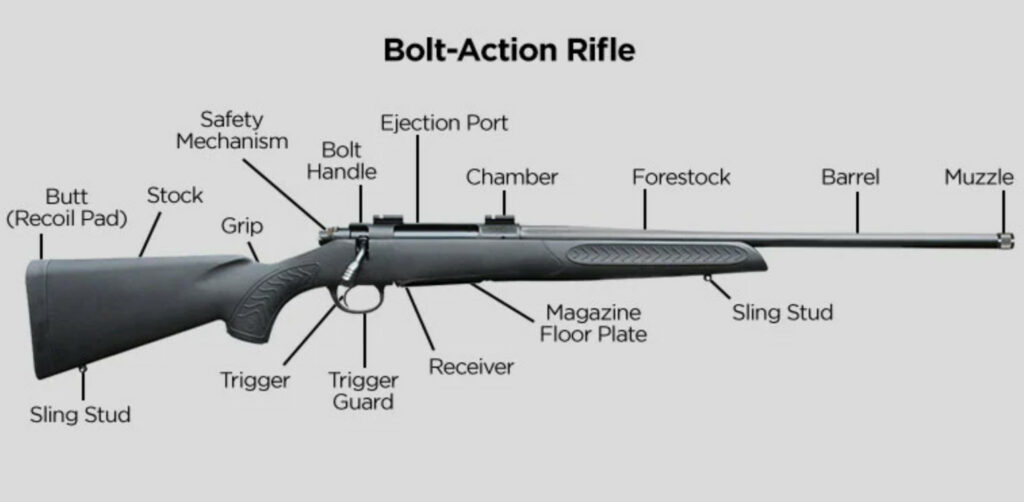 Stock
The bolt rifle furniture includes the stock, the part that you hold against your shoulder when shooting and a fore stock or forearm, a front section of the stock extending under the barrel which we carry with a weaker hand.
Barrel
A barrel is a metal tube through which the projectile travels when fired. It has a rear end called the chamber, used to hold the cartridge ready for shooting, the middle portion known as a hart of the barrel and a muzzle which is the business end of the barrel assembly. Unlike smooth barrels of scatterguns, rifle barrels feature rifling groovings that are machined a spiral nature, lengthwise down the barrel of a rifle.
Receiver
The receiver is the central part of a firearm usually made of metal and it houses every working part of the action, such as the bolt, hammer, action, and firing mechanism.
In "rifle anatomy," it is the main "body" of the rifle since behind the receiver is the stock, whereas the front side is usually threaded to "receive" the barrel.
Bolt
The bolt is a movable metal block with locking lugs that closes the breech of the barrel and seals a cartridge into the chamber. While the basic bolt design has stayed the same, there are two extractor types.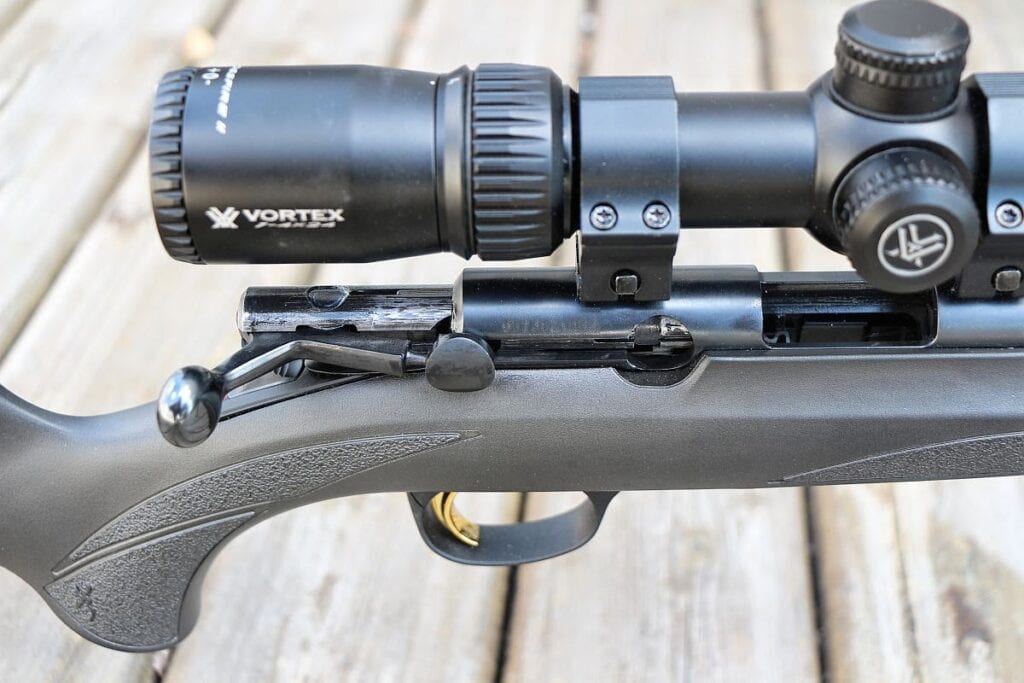 Mauser's original design combines the extractor with the ejector in the form of a fixed steel wedge that slides through the slot in the bolt head and this bolt type is called control feeding. This solution of extractors is considered to be very complicated for manufacturing, so the newer design introduced the push feed bolt.
It is a small spring-loaded piece on the bolt face itself, allowing the round to move freely after it exits the magazine and before it enters the barrel. Some authors consider a controlled-round-feed more reliable than push feeding. Proof of this is the fact that professional hunter guides (PH) for the most dangerous African wildlife always carry a rifle with control feeding of the cartridge in the barrel.
Trigger
The term "trigger" is usually used to refer to the trigger mechanism and an individual part (a small lever) that is pulled by the finger to start the firing process. The trigger mechanisms supplied in commercial bolt action rifles are available in single-stage and double-stage configurations. There are also some European rifles offered with set triggers that could be adjusted for very light release weights when "set."
What Can You Expect From a Bolt Action Rifle?
The present crop of hunting armament, especially bolt-action rifles means that this action type will probably dominate the sporting-rifle market shortly. Among the myriad of forms of repeating long guns, the bolt-action rifle is the king in the hunting world and precision shooting scene.
The first thing you can expect from a bolt action rifle is accuracy. With any decent turnbolt rifle, you may expect 1 MOA accuracy at least.
The tried and true bolt-action rifle is among the most straightforward long arms.
With their timeless design, these rifles are known to be reliable, dependable and easy to handle when out in the rough of nature.
The bolt action rifle is a versatile and powerful option for just about any uses including hunting for food, some fun at the range or self-defense against known human threats.
How to Clean a Bolt Action Rifle
The bolt-action rifle is the best choice for most shooters not only for its precision and reliability but also for its simplicity that reflects on easier maintenance, too.
For the meticulous owners of bolt guns, who keep up on regular rifle maintenance, it should be much easier to keep up a high level of accuracy and preserve proper functioning for many years.
The most effective opportunity for cleaning a bolt-action rifle is immediately after shooting either on a range or at the hunting lodge.
As with any firearm, the first action refers to the security, meaning that you have to ensure that the rifle is unloaded.
Before cleaning, it is assumed that you have a good gun cleaning kit, which commonly consists of a cleaning rod or a bore snake, brushes, cleaning patches, solvent and rust protector.
For more comfort, you can use disassembly tools, a gun vice, a bore guide, brushes made of various materials and sized explicitly for different calibers. It's not a bad idea to wear a pair of disposable latex gloves because of sweat from your fingers (which contain salt) that can damage the gun finish and metal.
After you inspect the chamber and the magazine to ensure that the rifle is unloaded, you can begin with the first step.
With most bolt-action rifles, this means removing the bolt by pushing a lever on the left backside of the receiver, and either opening the magazine floor plate or removing the detachable magazine.


The next step in cleaning a bolt action rifle is to spray some CLP down the barrel or put some bore solvent on your patch and let the rifle sit for a couple of minutes before you brush the barrel.


Meanwhile, you can spray the bolt with solvent and wipe off what you can. Then you can use the toothbrush-like cleaning tool to clean all the dirt and copper/lead fouling behind the extractor.


For the barrel, use a quality bore snake or the cleaning rod at least as long as the barrel and an appropriate bore brush. A useful thing here would be a bore guide, a plastic tube that will prevent accidental damage to the throat and sweeping fouling right into your receiver.


The ramrod has to be inserted from the breech to avoid muzzle damage. When you have run the brush entirely through the barrel 10 to 12 times, you can then run a jag and patch to dry and clean the bore from the fouling the brush loosened. Push the patches through the barrel until a patch comes out clean.


Once that's done, push an oiled cloth through the barrel to protect against rust. Finally, clean the receiver and the rest of the rifle and after lubricating the bolt, reassemble the rifle.
If this cleaning method isn't entirely clear to you, then you should look for some online tutorials, we recommend you start with this one below:
Conclusion
For those who like the style and feel of bolt action and new and less experienced gun owners, the bolt action rifle is an ideally suited long arm, which, equipped with proper optics and well-chosen ammunition can fulfill many different tasks from close, to the middle to long-range.
People Also Ask
Many of todays shooters have some experience with humble turnbolts, but when properly broken in and configured with a capable optics and a quality trigger, a good old bolt gun becomes an engine of pure performance.
Why Are Bolt Action Rifles Still Used?
While the carbine length turn bolts, autos and levers come and go, the classic bolt gun with its incredible simplicity continues to live. The bolt-action platform is an excellent starting point for learning to operate a high-powered caliber rifle.

Another contributing factor could be that most bolt-actions are accurate rifles for long to medium range contact and also known for their reliability in harsh conditions. After all, these types of rifles are legal to own in all 50 U.S. States.
Is It Safe to Dry Fire a Bolt Action Rifle?
Dry-firing most center fire bolt action rifles are perfectly safe, though the dry fire exerts some slight wear and tear on some moving parts, it does not harm most firearms.

While the dry firing guns cannot damage them or wear them out it is recommended to use snap-caps also known as "puffer" cartridges that prevent dropping the firing pin on an empty chamber. These are ideal when checking or adjusting the trigger pull or for releasing the tension on the hammer springs when storing guns.
Can a Bolt Action Rifle Jam?
Despite the fact that no other rifle action is trouble-free as a bolt action, there are possible jams and faults mostly connected to the lousy ammo. Usually, the bolt is hard to move back after the firing, or you can't pull the bolt back at all under any circumstances. The simplest solution is to change the ammo manufacturer and try again.
Why Do Snipers Prefer Bolt Action?
There are multiple variations of the turn bolt rifle in service in modern warfare and as a precision sniper tool.

Currently, the way of use in military actions is such that it is often more important to send a quick second shot than to have (most often unnecessary) utmost precision. However, bolt-action sniper rifles with its extreme precision, the absence of mechanical noise or cases flying all over the place, also have a place in sniper craft.
Are Bolt-Action Rifles More Accurate?
Typically, the bolt-action rifle is considered more accurate than an auto loader because the only part that moves while a turn bolt is being fired is the trigger and the firing pin.

Furthermore, a bolt-action rifle's bolt locks into the guns receiver more solidly, especially with a Mauser-style rotating-lug lock action.

The bolt action is a robust and capable configuration perfect for the gun aficionados who need to shoot with extreme accuracy at over 500 yards.
Is a Bolt-Action Rifle More Accurate Than a Lever Action?
While the bolt-actions are generally slower than a lever-action, they are much stronger, allowing much more powerful ammunition to be fired.

As for the accuracy, most lever-action rifles have two-piece stocks and tubular magazines fixed with bands to the barrel resulting in variable barrel harmonics from shot to shot and decreased accuracy.

On the other hand, a bolt-action is not only more secure because its locked its action utilizing lugs, but it is inherently more accurate than a lever-action due to the rugged construction that will give you the type of precision you need to get the job done.
What Is the Difference Between Bolt Action and Semi-Automatic?
When we talk about the difference between two of them, the most noticeable difference is that the bolt action rifle request from a user to operate the bolt manually to extract the expended cartridge before manually inserting and preparing the next round to be fired.

A semi-automatic rifle eliminates the need to manually cycle the bolt yourself, enabling you to fire the next round only with the pull of the trigger. Besides that essential distinction, maybe the best describing word for these various types of action is versatility. A bolt-action rifle can be chambered for any cartridge that an AR/M16 style rifle can use, and hundreds that an AR-15 cannot.

Although bolt guns are older in design, their simple system for loading and ejecting the ammunition, make them more robust than the more complicated semi-auto rifles.

In addition, like with any semi-automatic firearm, we can find a host of weapon-induced or shooter-induced malfunctions. While some AR-style rifles are very accurate, no semi-auto can ever match the inherent accuracy of a bolt gun.