One of the most revered and popular compact pistols is being sold on the North American market.
A series of pistols that were not only loved by civilians, but also by law enforcement officers. The focus of this discussion will be the M&P Shield.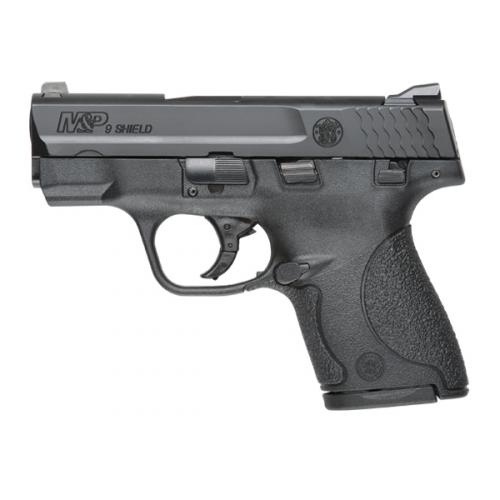 We'll try to understand why this handgun is so highly rated and if it is the right choice for you.
An Overview of the M&P Shield
The M&P is a striker fired polymer framed pistol developed by Smith and Wesson in the year 2005. It is seen as an amalgamation of the designs of the Smith & Wesson Sigma and SW99 pistols. The M&P stands for Military and Police since this handgun was aimed to be marketed to police and other defense agencies. Which it certainly did to a significant extent. All across the planet.
The M&P line of pistols had several variants. But the one we're concerned about here is the M&P Shield. Introduced in the year 2012, the Shield took the market by storm. The Shield was an agile, compact, lightweight, and slim handgun that carried eight to nine rounds and could be concealed easily.
Over one million units of the M&P Shield have been sold as of now. The lifetime service policy offered by Smith & Wesson played an important role in skyrocketing that popularity.
The M&P Shield's original design has unfortunately been discontinued by Smith & Wesson as of April 2021. However, the Shield 2.0 has already been on the market since 2012 and is all set to replace the 1.0 version. Additionally, there's also a Plus version already introduced on the market.
The Shield 2.0 features a full-length steel chassis, a differently textured grip, and a slightly improved trigger. Whereas the plus version features a further enhanced trigger and five more rounds in the 9mm magazine
What M&P Shield Does Best
The one and only thing M&P Shield was designed to do is concealed carry. The company's 6.1 inch overall length and the less than one-inch grip width make it one of the most compact handguns available today.
The Shield is known for its amazing handling and a very smooth and crisp trigger. The trigger shoe is somewhere between flat and curved. Which offers an instant and perfect connection with the trigger finger. Additionally, the fast trigger reset helps with quick follow-up shots.
Equipped with night sights and a very ergonomic grip. The shield is ergonomically one of the most apt handguns for women and people with small palms. The gun weighs only 21 ounces and is very quick and easy to handle.
The most common chamering for the M&P Shield is the 9mm Luger. With a magazine capacity of seven (eight for extended mags) and one in the chamber. The gun holds enough rounds to win or just scramble out of a self-defense scenario.
You can also have it in the 40S&W caliber if you need more hitting power. The Shield was also recently released in a .380 ACP chambering, called the Shield EZ.
Some models offered by S&W for the Shield feature an underside Picatinny rail. Which helps with adding accessories. Making it a more tactical weapon. Especially in the hands of a skilled user.
The serrated design of the slight makes the handgun practical for single-handed racking operation.
Additionally, the six in overall length delivers an optimum sight radius for close-quarter engagements.
Where M&P Shield Falls Short
Frankly, there's little the Shield can be blamed for not being good at. When the sole purpose of this design was to serve as a concealed carry firearm. Additionally, the Shield retails for somewhere around $350. So there isn't much to complain about.
The M&P shield is a perfect concealed carry weapon. But then it has its limitations as well. The first thing I somewhat frowned upon was the quality of night sights. Yes, they are night sights. But if you're serious about using this gun for CCW. You will certainly move towards a better upgrade.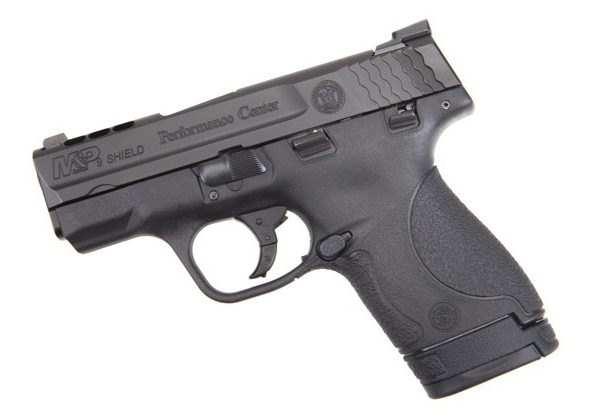 Another thing to look out for is proper knowledge of disassembly and assembly. The patented slide release system doesn't require the trigger to be pulled. But reassembling the gun can be a bit tricky for neophytes.
The M&P Shield is a great handgun for concealed carry. But it falls somewhere between a compact and a subcompact handgun. So people with bigger palms may not feel ergonomically very stable with this gun.
Another very unusual but noticeable shortcoming for the Shield can be its trigger. The factory trigger breaks clean and connects well. But features a pull weight of 6.5 to 7 lbs. This may or may not be suitable for people depending upon their preferences and also training.
How to Take Advantage of an M&P Shield
The M&P Shield is a fairly recent design. So a lot of attention to detail was paid towards making it very customizable. An M&P Shield coming straight from the factory is a great handgun. But adding a few accessories can enhance its efficiency and performance tenfolds.
The first thing you should consider about adding on the Shield is a good pair of night sights. Especially if you plan on using it for CCW. I'm not saying that due to my personal dissatisfaction with the factory night sights. But a good pair of HD night sights will greatly improve your chances of success in a low light scenario.
Talking about low light, the next best accessory to add to your Shield is a laser sight. There are laser sights for the M&P Shield that are compact and very bright. Helping newbies last better in a self-defense scenario. Lasers are very useful tools on a firearm. Especially in a stressful situation.
As far as the innards of the M&P Shield are concerned. Some people may want to swap the barrel for better performance. However, that doesn't seem really important to me. But yes, swapping the trigger can be an important aspect for a large chunk of users. Especially those who are used to more refined triggers.
Conclusion
The M&P Shield is undoubtedly one of the best concealed carry pistols available today. It's an ultra-slim design, ergonomic grip, and good magazine capacity. Plus, the compatibility with accessories makes it a perfect choice for CCW and self-defense.