Glock, the company that revolutionized handguns forever.
From being a disliking for traditionalists to one of the most mass-produced and widely owned handguns today. Glock has a lot of offers. But with so many options to choose from and a ton of babble out there.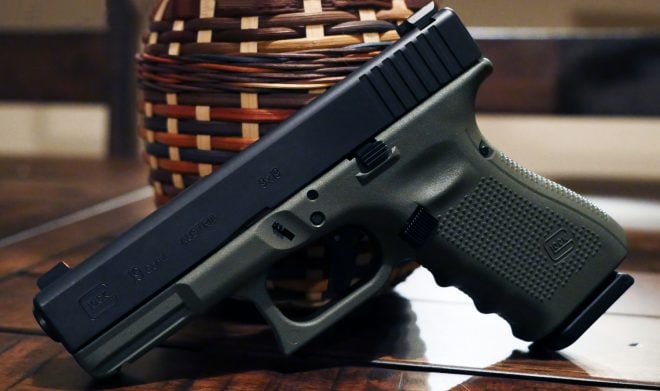 You must first learn about the basics and if this will be a great weapon for your needs.
An Overview of Glock Handguns
Glock is a brand of polymer-framed pistols manufactured by the Austrian company Glock Ges.m.b.H. It was designed by the company's founder Gaston Glock and was released on the market in the year 1982. Glock handguns are used by the military and defense forces of about 48 countries. While also being a favorite of civilians.
When introduced to the North American market, Glock initially faced some criticism for being a polymer-based design. Since most people were still not ready to accept that polymers could compete with metal and wood as a firearms component.
However, the unique polymer designed for Glock handguns (known as Polymer 2) quickly busted this myth with repetitive successes in strain tests and quick adoption by many police agencies and also criminal groups.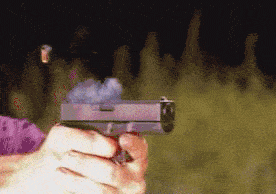 While almost 80% of the design of a Glock handgun is essentially metal. The use of durable polymer cuts out significant weight. While also making the gun easier to maintain and also easy to customize and replace parts.
Glock pistols initially used Tenifer finish on their handguns. But after the introduction of their Gen 4 models in 2010, they started using Melonite for a more durable finish. By the way, Glock pistols are available in five-generation variants. Gen 1, 2, 3, 4, and 5.
Glock handguns are available in a wide range of calibers and models. The Glock models include Glock 17, 19, 19x, 20, 20SF, 21, 22, 23, 24, 25, 26, 27, 28, 29, 30, and all the way up to Glock 44.
The Glock handguns are available in 9 mm, 10 mm, .40 S&W, .45 ACP, .30 ACP, .357 SIG, .45 GAP, .22lr and .50 GI.
What Glock Handguns Do Best
Since their introduction, Glock handguns have been a favorite of police departments and law enforcement agencies. Not to mention other civilian users. Due to their polymer frames and a good magazine capacity. These handguns started picking up in the late 1980s. But at the beginning of the '90s, the use of handguns in a few heinous mass shootings led to the imposition of the 1994 high capacity ban. Which was lifted a few years later.
But Glock still wasn't affected too much by this. They started targeting police departments as their prospective customers and were very successful in their approach. The Glock 17 and 19 became the most used handgun by police officers all across the United States.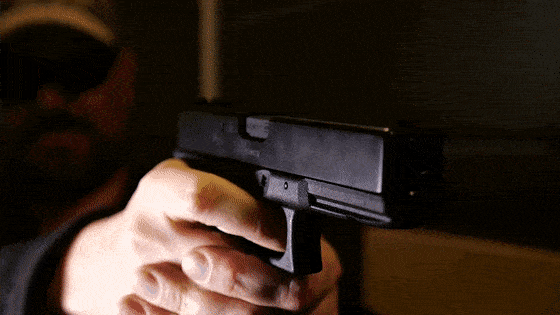 Due to its high magazine capacity of 17 rounds in 9×19 mm, the Glock 17 quickly gained traction as the favorite LEO's weapon. Not only that, a lot of people who open or concealed carry weapons prefer the Glock 17 due to its high capacity, durability, and reliability.
Glock handguns come in a variety of models and calibers. Some are specifically designed for combat whereas some are specially designed for concealed carry and self-defense. There are also Glock models like the Glock 30SF specially designed for military special forces.
Models like the Glock 34 and Glock 41 are a special favorite of competitive shooters due to their bigger sight radius. Whereas smaller models like the Glock 43 and 26 are compact and subcompact size handguns perfect for concealed carry. In fact, Glock 43 is the only single-stack mag offered by Glock.
Glock handguns are very easy to disassemble and their three-point safety system makes them even more desirable and safe to use.
Where Glock Handguns Fall Short
There's very little to talk about the drawbacks of a Glock. But if you're inquisitive enough to dig deep into that. Let's talk about a few of these.
Glocks are DAO or Double Action Only handguns. This means that the trigger does have a consistent pull but at the cost of slightly heavy pull weight and longer travel which decreases with every shot. Additionally, the DAO mechanism tends to be safer than its SA counterparts.
Another small catch that deters some people from choosing Glocks is the absence of manual safety. Yes, Glocks do have three internal safety mechanisms (trigger safety, firing pin safety, and drop safety). But many people don't like the absence of a manual safety button.
The next thing to look out for is ergonomics. Glocks may or may not have grip grooves depending upon the model. Though they are great guns to grip, a particular individual may or may not like them.
Eventually, one can come up with a hundred reasons if one doesn't like a handgun. Oh, and some people also think that Glocks are ugly. What's your take on that?
How to Take Advantage of a Glock
Just like the AR-15, the Glock is one of the most customizable handguns on the market. There are a ton of different accessories available for these handguns. Some expensive and some dirt cheap.
If you're planning on using your Glock handgun for home defense or some tactical use. You may want to add a good flashlight or maybe a laser and light combo on your Glock. You can also use aftermarket magazine extensions to extend the capacity of your handgun.
A great accessory for enhancing the usability of Glock handguns is the user of carbine conversion kits. These kits allow you to convert your handgun into a carbine almost instantly.
Glocks usually feature a trigger pull between 5.5 and 6.5 pounds. Some users, especially competitive shooters may want to refine it to a lighter pull. That's where aftermarket trigger assemblies or trigger springs featuring specific weights can come in handy.
For people who want to carry their Glock as a CCW and self-defense weapon, adding a good pair of HD night sights will greatly improve target acquisition. There are night sights that work really well in the day as well as at night. Especially the green and orange colors.
From customized slides to grip tapes, there's a ton of different accessories out there to customize your Glocks. You may also check out our extensive guides on how these accessories can help.
On a side note, people who are skeptical about the lack of manual safety. Or otherwise proper carrying of these handguns should also lookout for a good Glock compatible holster.
Further Reading on Glock Handguns
Glock is a champion when it comes to handguns. Sure there are other venerable brands like Sig Sauer, Colt, S&W, and others. But Glock still shares a very huge chunk of the market. That's due to the simplicity, reliability, and good performance delivered by their guns.
Glock handguns need little maintenance, but when they do, you must have the right tools for the job. Learn more about detailed cleaning of Glock handguns and proper maintenance procedures.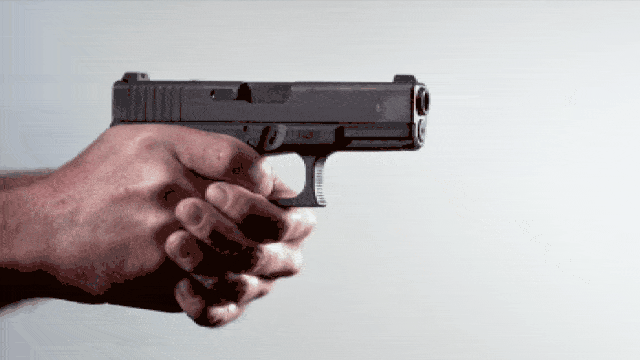 Some gun enthusiasts like reloading their own ammunition. In that case, you must learn in detail about what pressures your Glock can handle. Especially with the polygonal rifling on their barrels, a wrongly reloaded round can be catastrophic.
Additionally, some people have good gunsmithing skills and prefer making customizations on their own. If you are planning or customizing a Glock from scratch. Check out our detailed guide on Glock stipplings to do such jobs the right way.
Conclusion
Glock handguns are one of the most widely used and popular handguns across the globe. This company is responsible for introducing polymer-aided frames onto the market.
Their reliability, cost, accuracy, and wide range of available model options and aftermarket accessories make these handguns the prime of their trade.