Walther, sometimes known as James Bond's handgun and sometimes recognized as the gun that ended Hitler's life.
The brand has a legacy spanning over 140 years. From the Great wars to local police and civilians. Its users and lovers number in the millions.
This fame calls for a thorough study of this brand and what it has to offer. Especially when there are a lot of people who want to own one.
An Overview of Walther
Carl Walther GmbH Sportwaffen, or commonly known as Walther is a German firearm manufacturer and a subsidiary of the PW Group. The history of the PW Group dates back to the year 1780. Walther is also credited with developing the first blow-back semi-auto pistol in 1908.
Walther began picking up fame with the introduction of the Walther PP model in the year 1929. The term PP translated to Polizei Pistole (Police Pistol) and was the first mass produced handgun by Walther for the German government agencies. The PP was most commonly chambered in .32 ACP. Further development led to the introduction of Walther P38 chambered in 9mm. The primary service pistol of the German Army during WWII.
The most widely appreciated and used pistols from Walther are the PPK, P99, P22, and PPQ. The P38 can also be included in this list since it is one of the longest-serving handguns of the German Army.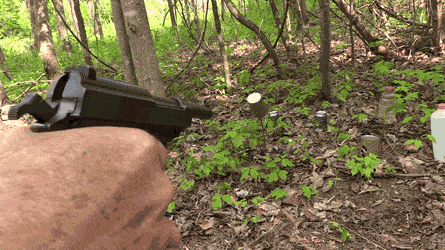 The Walther PP saw significant use as a police sidearm in Germany and all across Europe and also many countries of the world. The U.S police departments were not a significant user of Walther handguns, but that's a different story. The PP was further shortened with a 0.6 inches smaller barrel and called the PPK.
Due to some import restrictions imposed by the U.S Government in 1986, the PPK was further shortened and came to be known as the PPK/s in the U.S.
As a matter of fact, Hitler used a 7.65 mm chambered Walther PP as his personal handgun. Gifted to him by Carl Walther himself. The famous fictional detective legend was casted with the Walther PPK as his favorite gun. Which only came to change with Walther P99 in 'Casino Royale'. This played an important part in the popularity of this handgun. Especially its adoption for CCW.
As of now, most Walther handguns are manufactured in Germany and some in Fort Smith, Arkansas for the U.S market.
What Are Walther Guns Good For?
Walther was initially renowned for its all-metal handgun frames. Which were widely appreciated by traditionalists who didn't like the use of polymer in weapons. The Walther PPK and PPK/S handguns were incredibly compact and slim weapons that were and still are widely used for concealed carry. Especially by women.
The quality of German engineering is highly revered across the globe. Which is clearly evident when you pick up and fire a Walther. These handguns are built to last, delivering superior accuracy and almost flaw-free action. Walther handguns are among the least complained-about handguns today.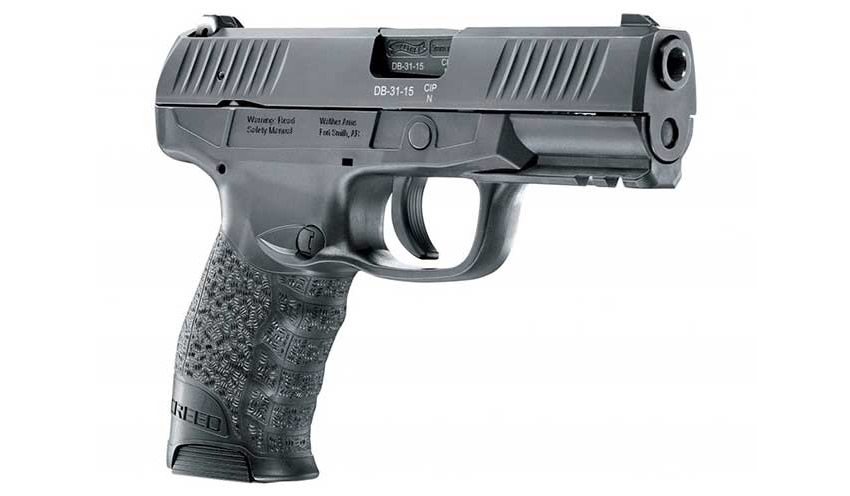 However, with the introduction of Glock handguns in the '80s and the rising demand for lighter handguns. Walther presented its prospective customers with the P99. Featuring a polymer-aided design and a great trigger. Further refining the trigger design to meet better safety standards with the P99 AS (Anti-stress) model. The P99 is one of the most customizable handguns offered from Walther.
Walther handguns are also quite famous and trusted as competition handguns. Winning multiple Olympic titles for shooters and widely used for 3-gun and USPSA events. Guns like the Walther PPQ are great in terms of accuracy.
Handguns from Walther have been widely adopted by many police forces around the world. Especially in Europe. Also on a side note, the thirty-day money back guarantees after you purchase a Walther pistol is also an outstanding customer benefit.
Where Walther Falls Short
Despite being a popular and reliable pistol, Walther didn't cover too much market in North America. A major reason for this is their little interest in marketing their pistols to consumers.
Another slight deterring factor is the limited availability of Walther guns on the U.S market. These handguns are mostly manufactured in Germany. While they did set up a working factory recently in Arkansas. These guns being imported makes them a little limited in stocks. Plus, also increasing the costs.
Walther handguns are a nip expensive when compared with other major players like Glock and Sig. In a country where guns are easily available for sale and widely loved. There are a lot of competitors who sell cheaper alternatives. And not every buyer is too much concerned about the refinement of the design. Some just want a pull-'n-bang boomstick.
After all this, the limited availability of handgun options makes them lose a lot of shelf space in stores. Walther only has five major handgun models. Each of them has different variations in terms of design and caliber. But the lack of long-handgun design and limitation of calibers causes the masses to steer away and look towards more versatile brands.
As far as ergonomics and handling are concerned. Walther handguns are great and most people like the handling. Although, many users don't like the OEM sights.
How to Take Advantage of Walther Handguns
So now we dip into how to make a Walther better. Modern designs from Walther like the PPQ and PPS conform to the latest polymer-based handgun designs. They are lightweight, support red dot sights, and even allow you to mount under barrel accessories.
As I already mentioned, that many users. Especially those involved in tactical or any other meticulous activity. Prefer changing the OEM sights on Walther handguns. It's not that they are useless. But a good pair of night sights goes a long way. Especially for applications like concealed carry or competitions.
The Walther P22, P99, PPQ, and PPS can all use a good sight update to match with the requirements of a modern handgun. There's literally a bunch of Walther accessories to choose from.
You may also want to swipe the barrels on your PPQ to come up with a better sight radius. While muzzle devices aren't very common with Walther pistols.
You may still want to look out for a threaded barrel to further refine the recoil and muzzle rise. Which some users describe to be a significant factor.
Handguns like the Walther PPS M2 which feature a modern refined design with a one-inch thick grip. These guns can be used for tactical and CCW purposes. So adding accessories like overmolded grips, sights, and lasers can greatly improve the tactical advantage.
Almost all modern designs of the Walther handguns can be easily accessories. However, the availability of aftermarket options can be a debatable factor in the long run.
Further Reading on Walther Handguns
Walther is a renowned manufacturer of handguns. It is indeed known for manufacturing high-grade pistols that have surpassed expectations even from the pros. But the fact is that Walther isn't the only manufacturer of good handguns. Especially on the North American market.
The presence of other popular brands like Glock, Sig Sauer, Beretta, and others creates the need for a comparison. It is obvious that each individual has their own taste when choosing a firearm. So it is always better to study more and compare thoroughly before making a choice.
For example, the Walther PPQ handgun is closely comparable to the Sig P226 or the Walther PPS M2 is closely comparable to the M & P Shield. Understanding the differences in design and what you exactly require for your needs will eventually turn out to be an important deciding factor.
Additionally, you may also want to compare different Walther handgun models (like the PPQ vs PPK) to further understand the differences and find the best one for your needs.
Conclusion
Walther's handguns are masterpieces in terms of design, reliability, and accuracy. While the brand captures only a small chunk of the firearms market, those who use these handguns are amazed by their performance.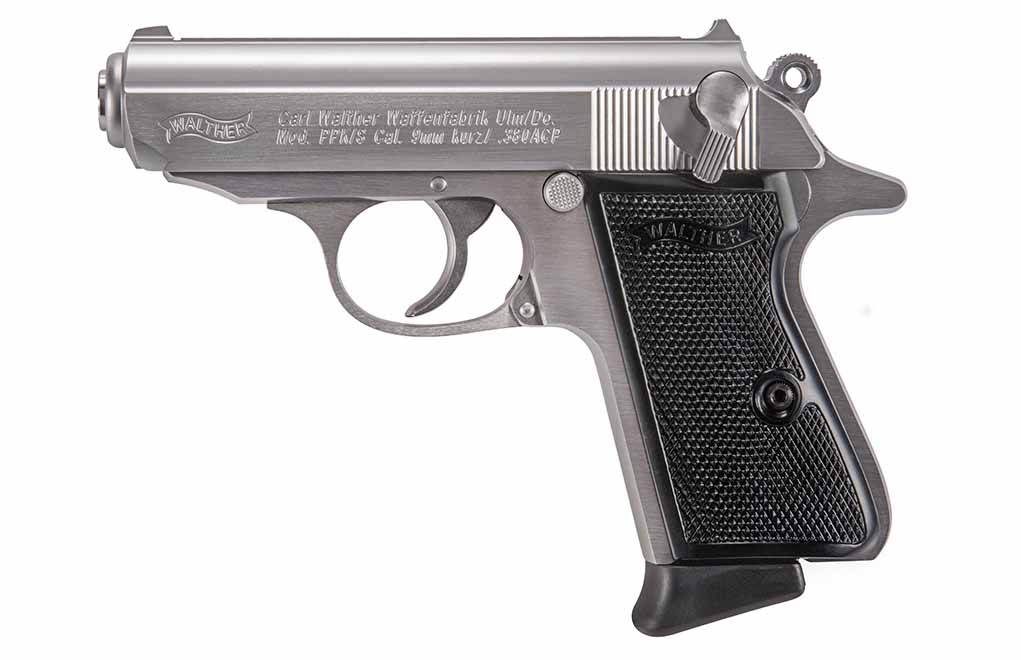 From easily concealable models like the PPK/s to accurate and customizable designs like the PPQ. Walther has a lot to offer. But make sure to compare it with other popular options as well.