Sig Sauer is a name familiar to almost every firearm user across the world.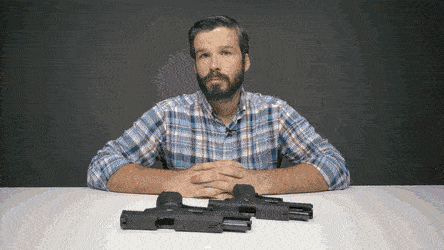 Adopted by many militaries and police departments as their official handgun. Plus, also featuring the title as the best-selling handgun brand in the United States for many years.
Sig Sauer has a long history and a lot to offer.
An Overview of Sig Sauer
The roots of the modern Sig Sauer GmbH & Co. KG dates back to 1976 when the Swiss company Schweizerische Industrie Gesellschaft (SIG) joined hands with J.P. Sauer & Sohn of Germany.
SIG is a 170 years old company that has been involved in the manufacturing of many things including and other than firearms. Whereas J.P. Sauer & Sohn is the oldest firearm manufacturer still active in Germany.
The Sig Sauer brand name is now spread over multiple companies selling different products. L&O Holdings is the parent company of the German, Swiss, and American Sig Sauer companies.
Sig Sauer manufactures almost everything related to firearms. From handguns, rifles, and optical sights to ammo, gun cases, and even apparel.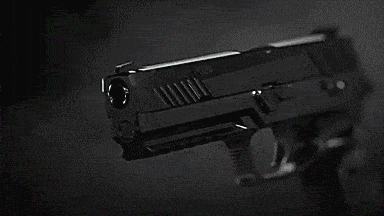 This company had been successfully manufacturing firearms that were and still are in use by many modern militaries. The company started gaining a lot of praise in the U.S after it was adopted by the Navy SEAL's as their official sidearm in the mid-1980s.
The SEAL's used the Sig Sauer P226 Mk25 as their primary sidearm up until 2017 when they decided to switch to Glock 19. But the P226 has 30 years of service history with no issues or problems with its operations. The P226 is an improved version of the P220 which had already been a proven service handgun for many militaries.
Recently, Sig Sauer grabbed an order of 70,000 SIG 716 rifles from the Indian military forces. Who plans to replace a big chunk of their primary service rifles with these.
Sig Sauer decided to shut down its factory in Eckernförde, Schleswig-Holstein in Germany. Following some allegations and supply line issues. However, the U.S production unit is still intact and running. So the rumors that Sig is going out of business are absolutely false.
What Sig Sauer Does Best
Sig Sauer is an excellent manufacturer of firearms and related products. It has earned its reputation over decades of consistent performance. Sig's handguns are some of the most accurate, reliable, and lightweight handguns available today.
Handguns from Sig Sauer have been widely used by many militaries. Which in itself expresses the fact that these handguns are built to last and have been rigorously tested. These handguns feature state-of-the-art barrels and trigger assemblies. Which ensures a smooth and accurate operation.
Sig P320, P226, and P365 are some of their most popular offerings. P320 is the only double stack striker-fired pistol from Sig Sauer. Since most Sig handguns are hammer & decocker based, they tend to have a lighter and smoother trigger pull. In fact, the Sig P365 is one of the top-selling handguns in the U.S. And the P320 isn't too far behind on that list of top ten.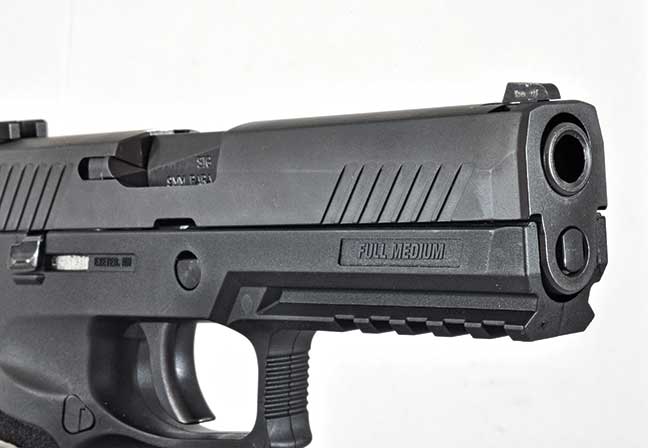 Talking about rifles, the MCX and MPX AR-pistols from Sig has taken the market by storm. They are 'the' most high-end AR-pistols with exceptionally high-end components and a ton of scope for customization.
Sig's firearms, optics, barrels, and suppressors are widely appreciated for their quality and performance. Whether it be a competition, combat, self-defense, training, or range practice. There's always something Sig has to offer.
Since the company manufactures almost everything related to firearms. There's strong aftermarket support for their weapons. Another differentiating factor for Sig is its limited lifetime warranty.
Sig guarantees to repair any defective products for the lifetime of the original product owner. Their infinite guarantee for electro-optics is even better. As they pledge to repair or replace their optics against any defect or damage. No matter how that happened. Plus, this warranty is transferable.
Where Sig Sauer Falls Short
There's little where a Sig Sauer fails to impress. But that's also a matter of personal preferences. As far as handguns are concerned, most Sig models tend to have a hammer and decocker. While that's an additional safety feature and allows you to decock a pistol when holstering.
Some people take it as 'extra work' and consider it to be a hindrance during SHTF situations. Especially for people with little training and experience. On the other hand, an exposed hammer is also prone to snagging and requires better holster discipline to carry.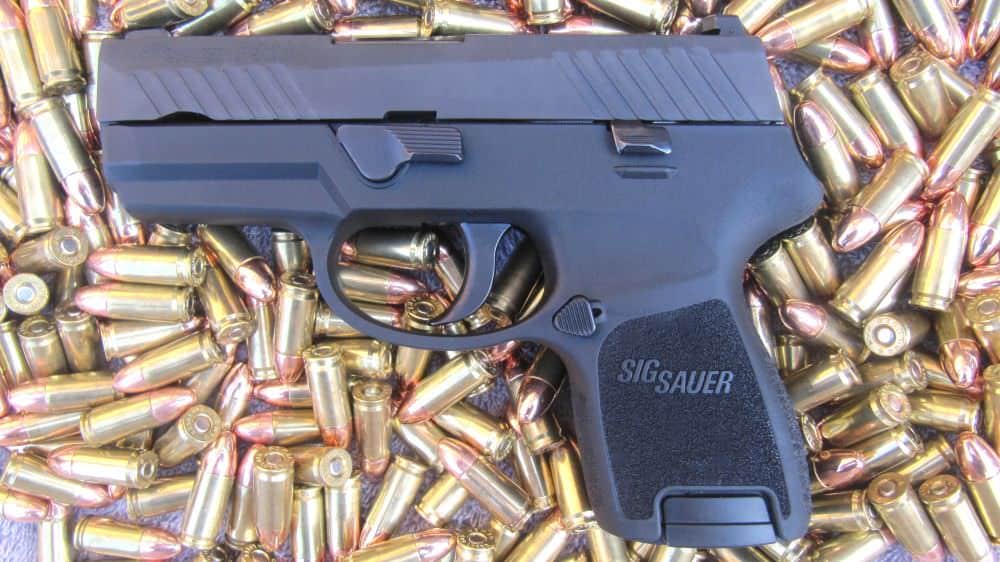 One slightly deterring factor, especially for low-budget buyers is the price of Sig Sauer products. Their products are engineered to perfection and built using the best quality materials and the highest grade of craftsmanship. This tends to increase the price of their products.
So you can buy two Glocks at the price of one Sig handgun. Likewise, the Sig AR-pistols cost upwards of $2,000. Whereas other brands or build kits can do this in as low as $700.
Sig Sauer handguns, rifles, and optics are competition and combat-grade products. So the price is justified. But some people don't want to pay extra money for a polymer-based handgun when they can get similar models for cheaper. However, only pros will notice the difference.
How to Take Advantage of Sig Sauer
Although Sig Sauer products are already very effective right out of the box. There's still a good scope for upgrades and customizations. As Sig Sauer manufactures a lot of parts and accessories by themselves. You'll find the market flooded with OEM part options. However, that doesn't mean there aren't any other companies offering accessories.
For example, the Sig MCX and MPX are highly customizable AR-pistols that can be topped with red dot sights, stocks, triggers, magazines, and even uppers of different calibers. Red dot and reflex sights from Sig like the Romeo series have proven to be very effective for competitive and tactical applications.
Talking about handguns, the Sig P365 and P320 are very popular handguns. These guns can be customized with threaded barrels to add muzzle accessories.
Either from Sig or from any other manufacturer. You can also opt for conversion kits suiting these Sig handguns for recreational or defense applications.
Spare magazines for Sig handguns can be slightly expensive to find. But there are other relatively cheaper options you can consider. However, don't use such mags for serious applications and just limit their use to the range.
Sig Sauer handguns are mostly hammer-fired. So it is always better to find a suitable holster that won't snag or meddle with the hammer. OWB holsters and shoulder holsters are great choices for Sig handguns. Most IWB holsters may feel difficult as the exposed hammer or the beavertail grip can dig into your body. So choose an IWB holster with a full-length sweat guard backing. Additionally, leather holsters can also prove to be a useful carry option.
Further Reading on Sig Sauer
Sig Sauer handguns and rifles tend to be expensive. But they also give fierce competition to other similar firearm players on the market. The closest competitors to Sig handguns are Glock, S&W, and Springfield Armory.
The Sig P226 and other handguns are also treated with the utmost respect because they have served as the primary sidearm of Navy SEAL's for almost three decades. But since then the SEALs have also added the G19 to their inventory. A comparison of the Sig Sauer vs Glock pistols is quite imperative to be made.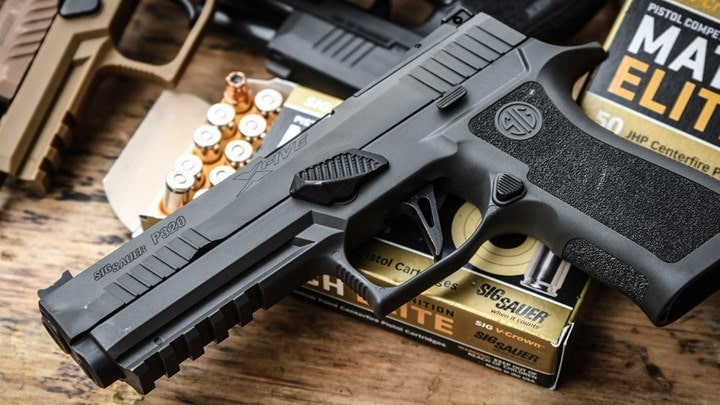 Each of them has its pros and cons. Like the Glock is a simpler design with a striker-fired pistol and easy disassembly. Whereas the Sig's are a more reliable and accurate design. But almost double as expensive as a Glock.
Talking about rifles, optics, and other accessories. Sig Sauer is the master of quality craftsmanship. But at a higher price. Alternatively, you may go for other brands or your own custom build. And add specific Sig accessories like their red dots, reflex sights, stocks, or barrels selectively to your weapon.
Conclusion
Sig Sauer is a renowned firearms manufacturer known for its high-quality products.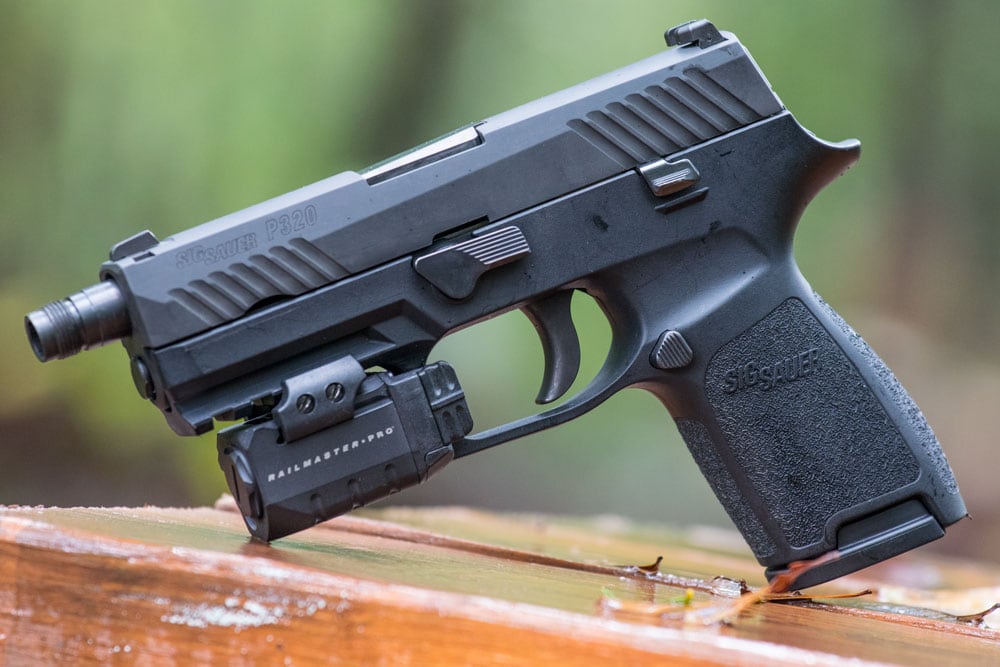 It has been a supplier for many militaries with many of its firearms seeing service as main rifles and sidearms in many armies. Sig's products are a tad expensive, but they excel in performance factors like reliability and accuracy.