The Taurus G2C has earned a respectable name in the compact CCW handgun space. With its insanely low cost, good ergonomics, and reliable action.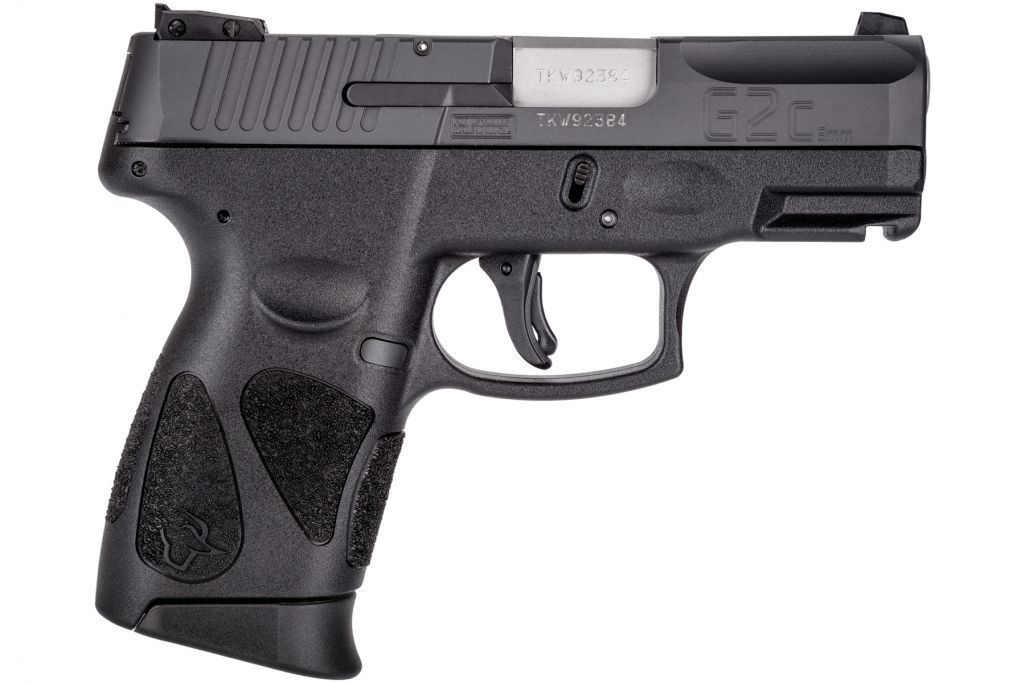 The G2C is an intelligent mixture of features from Glock, Walther, and SIG handguns. Wanna know how? Please read further.
An Overview of Taurus G2C
The G2C is an offering from the Millenium line of pistols from Taurus. But before we talk about this pistol, let's learn a bit about the company.
Taurus Armas is the firearm division of Forjas Taurus. A Brazil-based company that was founded in the year 1939. The company saw a major acquisition by Bangor Punta Corporation (the parent company of Smith & Wesson) in 1962. Further being brought in 1973 by its current owners.
The company created Taurus USA in 1988 to effectively market its firearms in the United States. Taurus's parent company manufactures rifles and submachine guns as well for the Brazilian military. But they are limited to pistols and revolvers in the U.S market.
Taurus started as a cast and forging company. They have divisions that manufacture individual parts. Which makes the procurement of components even cheaper for them.
Taurus was initially renowned for manufacturing Smith & Wesson style revolvers. It further moved to make revolvers in uncommon calibers like the .454 Casull (Raging Bull) and .410 bore (Judge revolver).
You'll find a lot of caliber options to choose from. Both for the semi-auto handgun as well as the revolver. From .22 hornet and all the way up to .410 bore and .44 magnum. There's literally a lot to choose from.
Taurus guns are widely appreciated in the United States. Their long product line features a rival to almost every popular handgun being sold on the market. Whether it is a tactical pistol, concealed carry handgun, or just a plinker.
What Taurus G2C Does Best
The Taurus G2C is a compact handgun. So it is best used for concealed carry and everyday carry uses. It is a handgun comparable in size with the Glock 26 and to some extent the Sig P365. But I do not intend to say in any manner that this gun is only for CCW. Although it does that best.
The G2C features an overall length of 6.3 inches and an overall width of 1.2 inches for its 9mm 12 round variant. It is a polymer and steel blended design that weighs 22 ounces when loaded. The textured grip is quite sticky for the palm with ample swell for a good handling and ergonomic experience.
A very peculiar quality of this handgun is reliability. The polished feed ramp ensures reliable cycling. The G2C can chew through cheap steel-cased ammo really well. So obviously it does very well with match-grade ammunition.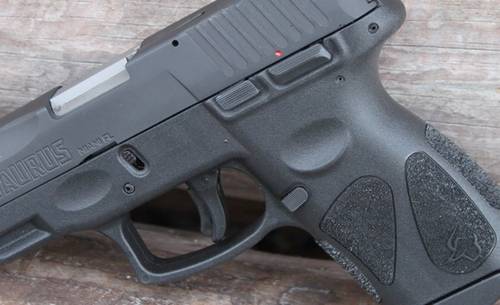 The Taurus G2C is also among the very few handguns on the market that offer both an external and internal safety mechanism. Along with a loaded chamber indicator on the rear left of the slide. That combines safety features from Glock, Sig, and Walther into one.
On top of that, the rear sight on this handgun is adjustable for windage and elevation. This may or may not come in handy. But it is surely a feature to count.
Taurus sends the G2C with two magazines in the box. Both of them being steel magazines to ensure long service life. Plus two witness holes and pinky extensions (on 12th models) for further help.
The G2C is also a great handgun for home defense. Especially due to the underside rail that allows you to mount accessories. Plus, the price band close to $300 is literally unbeatable in its class.
Where the Taurus G2C Falls Short
Falling short may be a strong term to use for the G2C. Since there's not much you can ask for from a handgun that costs far less than its comparable counterparts. But yes, for the sake of discussion. There are a few aspects where the G2C falls short.
The first of these to look out for is the trigger. The Taurus G2C is a DA/SA handgun, which is great. But the factory trigger is a bit mushy, has some creep, a short reset, and a long pull. However, the good news is that the trigger can be readjusted or even customized with very little effort and price by a gunsmith.
Another small fact to look out for is that the recoil spring guide has been made using polymer and not metal. This may sound unusual, but I suppose that's how Taurus managed to shed some dollars from the overall price. Being made from polymer, the guide is prone to 'slipping' and durability issues. Luckily, the solution mostly costs only $10 or even less.
The G2C has an amazing pair of sights. The OEM sights are a combination of orange and white dot sights. But these are only visible during the day and in bright lighting conditions. If you want better aiming, just swap these with a pair of HD night sights. This Taurus is an amazing handgun. It holds ample rounds to put up a fight and has great ergonomics as well. However, the aftermarket support for this gun is quite limited.
How to Take Advantage of Taurus G2C
As I already mentioned, the aftermarket support for the Taurus G2C is limited. But it's still an important aspect to be considered when using this handgun. Customizing and upgrading your G2C will ensure that you have a good weapon that can put up a significant fight under any circumstances.
The first upgrade you should look out for your G2C is a good trigger. The OEM trigger on this handgun is not the best. Plus, if you are a purist where firearms are concerned. It will be better to get a new and appropriate trigger.
With its underside rail being a great addition to its overall design. You may want to look out for a good flashlight or laser or a combo for your G2C. Having a flashlight or laser will greatly improve your tactical advantage. Especially in a home defense situation.
Additionally, a good pair of aftermarket sights can greatly improve your advantages with the gun. Whether it be on the range, self-defense scenario, or even a competition.
The G2C comes with a pair of steel magazines from the factory. Which are great in every accord.
However, if you want to have more mags for your range sessions. You can check out our review of the best Taurus G2C mags. Additionally, magazine extensions are also available if you are not satisfied with the max 12 rd capacity of the G2C chambered in 9mm.
Finally, after you embellish your G2C with all the upgrades and accessories. Also, ensure that you buy a good holster for your handgun. Especially if you are planning on using this handgun for concealed carry.
Further Reading on Taurus G2C
The G2C is an extension of the millennium series from Taurus. In fact, it is a variant of the Taurus PT111 pistol. So you may want to check the differences between Taurus G2C and PT111 before choosing either of these. It is also important to remember that the PT111 handguns along with several other models were recalled by Taurus after a lawsuit was filed regarding the safety defects.
Taurus handguns are a very suitable option when compared with other more common players like Glocks and Sig's. While the gun offers an amazing tradeoff in terms of price. It excels and limits certain specific qualities.
So you must analyze the handgun in detail and compare it with any other models you are looking to choose from. There are many mixed reviews out there about the G2C. But one thing everybody agrees upon is that it is a great handgun.
Conclusion
The Taurus G2C is the perfect concealed carry or otherwise handgun for people on a budget. It allows you to carry 12+1 rounds of 9mm ammo and an underside rail to attach a light or laser.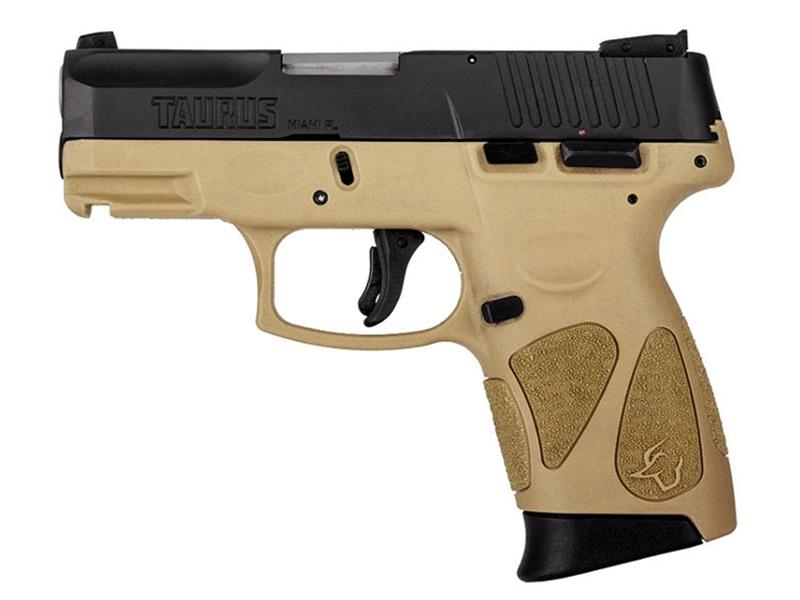 The trigger may need an upgrade for purists. But overall, it is a great handgun that can be relied upon for dire situations.