The Taurus G2C was designed from the ground up to be an affordable everyday carry pistol.
For the most part, it absolutely met that goal. Despite Taurus' somewhat hit or miss reputation for things like quality control, the G2C is definitely in the hit category. These reliable little pistols won't break the bank and make for a great option for anyone who conceal carries.
Check out the Taurus G2C review below!
At a Glance: Our Top Picks for Taurus G2C Models
Comparison Chart of the Best Taurus G2C Models
IMAGE
PRODUCT

Our Top Pick

Made from high-quality polymer.
Best Taurus G2C pistol on the market.
Contains a 12-round capacity magazine.

View Latest Price →

Grips made from high-quality polymer.
Contains a 12-round capacity magazine.
Runner-up for best overall Taurus G2C pistol.

View Latest Price →

Best Budget Option

Pistol magazine contains 12 rounds.
Best Taurus G2C pistol for the money.
Includes a PSA AR-15 complete lower with Magpul parts.

View Latest Price →
What to Watch For When Buying a Taurus G2C
No gun is perfect. It is important to keep that in mind especially when it comes to pistols on the more affordable side. However, it is easy to get over a disadvantage or two when the price is so attractive. Check out the following info to learn more about what you'll be getting into with the purchase of a Taurus G2C.
This Section Written By: Brian Belko
Expert Author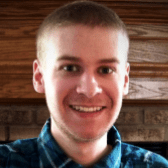 Brian is an experienced freelance writer and technical writer who has previously written for publications such as Wide Open Spaces, Bigfoot Gun Belts, Alien Gear Holsters, and Kampgrounds of America. He brings both a passion for writing and a love of the outdoors to his published content.

Aside from writing and the outdoors, Brian enjoys gardening, being a co-host on The Nostalgia Blast Podcast, and learning to code.
Wallet-Friendly
Let's get this out of the way upfront. The low price has been mentioned several times already. The Taurus G2C can very easily be found for under $300 from a variety of retailers. You might be able to find one for closer to the $200 mark, but planning to spend around $300 on the pistol itself is a safe amount to budget.
Of course, that doesn't include other accessories such as extra magazines, holsters, or ammo. The Taurus G2C ships with two steel magazines that each feature pinky extensions out of the box. Extra magazines for the G2C are usually around $25 in case you want more than the two that it comes with. Not only do extra magazines make range time a little more fun, but they also keep you ready to go if a magazine malfunctions.
Noteworthy Ergonomics
One of the downfalls of most budget pistols is ergonomics. They can tend to be a bit clunky and sometimes downright uncomfortable to hold. The Taurus G2C doesn't have those problems. The grip is on the thicker side because the stock magazines hold 12 rounds each. However, it is still thin enough for almost any shooter to maintain complete control over the gun. The tacky, comfortable grip only adds to the overall appeal of the ergonomics.
The solid ergonomics defy the price point and also add a lot to the overall aesthetics of the G2C. It is a nice gun to look at which can't be said for a lot of budget handguns.
It Just Works
Another potential issue for budget pistols is reliability. The fear of jams or misfires is not something that you want in a concealed carry pistol. The Taurus G2C is well-known as a reliable handgun that will eat whatever ammo you feed it without missing a beat. From cheap, steel-cased ammo to high-quality, specialty self-defense ammo; pull the trigger and the G2C is going to fire.
Poor Vision
One of the main downfalls of the G2C is the sights. They simply aren't the best. While they are serviceable, they also leave a lot to be desired. Good quality aftermarket sights tend to run in the $100 range, so replacing them would cost about one-third the price of the gun which likely isn't worth it. As long as you don't expect stellar sights, the Taurus G2C still performs just fine for self-defense.
Review of the Best Taurus G2C
The following is a list of the three best Taurus G2C pistols that are currently available on the market. If you're looking for a pistol for the purpose of self-defense or target shooting, you've come to the right place. While looking through each review, it is important that you consider taking note of any features, functions, and characteristics.
If you have a good idea of what you want in a pistol, find the pistol that might be considered "close enough" in your opinion. Now, let's begin by taking a look at our "best overall" choice:
Taurus G2C 9mm Pistol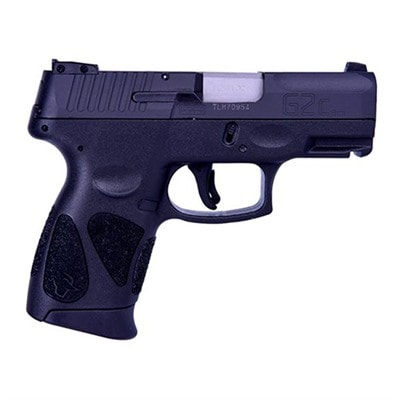 We may earn commission from purchases made from our links, at no additional cost to you
What Recent Buyers Report
A lot of recent buyers found this pistol to be really reliable for all kinds of applications. The pistol was light in weight and didn't feel heavy. The material is quite high in quality, so it definitely has the potential to withstand a lot of impact and abuse. Even one guy said that it's a small pistol, but it's built like a tank when it comes to toughness.
Why it Stands Out to Us
Since this is the best overall pistol on the market, it performs like it deserves the honor. Not only is it high in quality, but the shooting and follow-up shots are quite quick. Since it's small in size, it's also easy to draw. You can pull it out of your holster and assume the firing position in a matter of seconds (assuming that it won't snag on you).
Who Will Use This Most
This will be an excellent pistol that can be used in a self-defense situation. Especially when the size is so compact it may not be as noticeable as pistols that are larger in size. Aside from those who practice self-defense with the use of a firearm, it wouldn't hurt to also use it for casual target shooting to ensure that it will be ready for primetime (if and when the situation were to occur).
What Could Be Improved and Why
One of the things that can be improved is improving the trigger guard so it doesn't feel as tight. This way, it will make the trigger break-in period a lot quicker and a lot easier to use for first-time users.
Bottom Line
If you're looking for a Taurus G2C pistol that is considered the best of the best, look no further than the real deal itself. It's the kind of pistol that will make concealability a possibility, especially when you want to keep it as low a profile as possible.
Pros
Excellent Reliability
Very Light in Weight
Super Durable Quality
Trigger is Easy to Break in
Accurate in Almost Any Application
Cons
Some Reported a Long Trigger Pull
Trigger Guard Might Be a Little Tight
Trigger Break-In Might Be a Little Longer Than Usual
Taurus G2C 9mm Black & FDE Pistol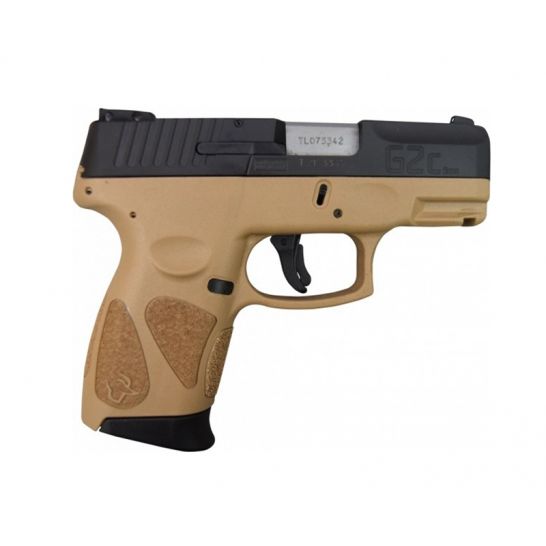 We may earn commission from purchases made from our links, at no additional cost to you
What Recent Buyers Report
Recent buyers were blown away by how far this puppy could shoot. Especially when firing at targets in both an indoor and outdoor range session. For a pistol that is small in size, it definitely packs a punch according to one buyer.
Why it Stands Out to Us
One of the best characteristics that stood out to us was the flat dark earth finish. It really makes the pistol itself stick out, especially in an outdoor setting. Aside from the aesthetics, it's a pistol that definitely makes it quite concealable for those who are every day carrying types.
Who Will Use This Most
This will be used mostly for EDC (everyday carry) purposes. It will also come in handy for those who look for something that they can draw quickly and fire off. If you're looking for a quick shooter, then this is the pistol to go with.
What Could Be Improved and Why
While there are no known cons to point out, there is one thing to pull out. The trigger weight on this pistol is quite decent. But it might be a little light for some carrying methods like appendix carry. So it would be wise for you to use an OWB holster to ensure extra safety while carrying your pistol.
Bottom Line
The Taurus G2C 9mm Pistol in FDE might function like it's the best overall counterpart. But it definitely stands out in terms of aesthetics. If you're looking for a pistol that will work in outdoor situations and can be easy to conceal, this pistol could be exactly what you're looking for.
Pros
Very Durable
Great For Concealed Carry
Reliable, No Jamming to Speak of
Compact in Size and Very Low Profile
Super Accurate at Distances Between 25 to 50 Yards
Taurus G2C 9mm Pistol & PSA AR-15 Complete Lower Magpul MOE Edition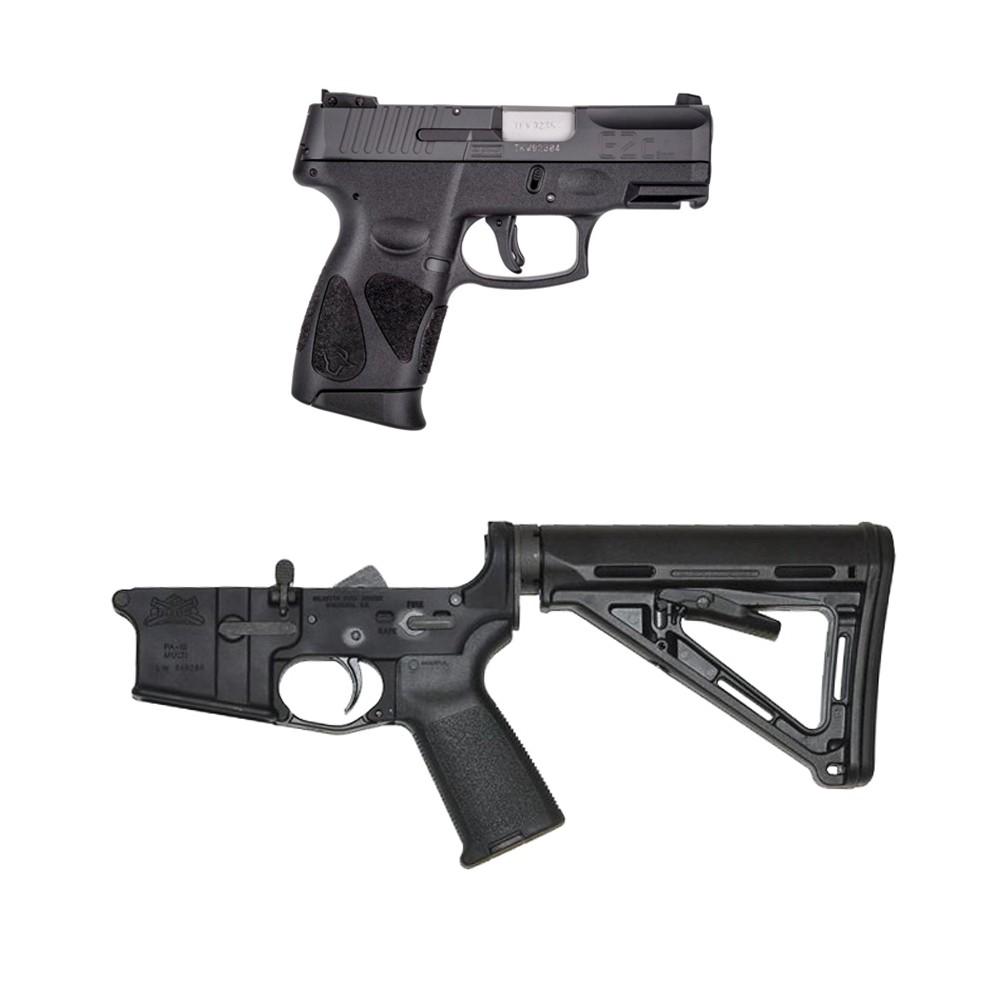 We may earn commission from purchases made from our links, at no additional cost to you
What Recent Buyers Report
A lot of recent buyers were quite happy with the package deal they were getting. Obviously, they both owned a Taurus pistol and an AR-15 rifle. Some of them have also owned AR-15 pistols that were in search of a new upgrade. While the Taurus did its job as advertised in most applications, the complete lower's overall function was quite smooth. Even one user noticed his follow-up shots were much quicker than his previous lower.
Why it Stands Out to Us
Why does it stand out? How can you say no to a bonus upgrade when you buy a Taurus G2C pistol? Besides, a lower receiver is probably one of the most needed components that you might want to upgrade on your AR-15 rifle or pistol in the not so distant future. If you own both a Taurus pistol and an AR-15, that's an offer you can't refuse. And believe us, neither would we.
Who Will Use This Most
While the Taurus pistol will obviously be used by practitioners of concealed carry, the AR-15 lower that goes with it will most definitely be used by those who will be intent on upgrading either their rifle or pistol. This will be used by any user who desires a better upgrade from gritty or heavy pulling triggers.
What Could Be Improved and Why?
While the rest of the pistol is fine, we'll turn our attention to the AR lower. The lower's trigger weight might be a little stiff and heavy for even beginners. So it would be ideal to lighten the weight so it's easier to use and easier to get a quick shot off.
Bottom Line
If you're looking for a really good package deal, odds are you'll be looking at the Taurus G2C 9mm pistol with the PSA AR-15 complete lower as a possible choice for you. Not only do you get it at an affordable price, but you also get a very reliable pistol that you can carry every day. Of course, you also get an AR lower that will be quite the upgrade for your rifle or AR-15 pistol.
Pros
Pistol is Easy to Conceal For Everyday Use
Lower is Easy to Install, Takes About 10 Minutes Overall
Lower is Fully Assembled For Upgrading Your AR-15 Rifle
Pistol is Very Accurate From Close Ranges (25 to 50 Yards)
Both Pistol and Lower Are Made From Super Durable Polymer
Cons
Some Have Had Some Installation Issues With the AR Lower
Trigger Pull Weight on AR-Lower Might Be a Little Stiff at First
Buffer Tube Has Come Loose in Some Shipments, May Need to Be Tightened
What is the Taurus G2C Best For?
The Taurus G2C is obviously one of the best pistols that can be used for concealed carry users. As for applications, this was typically designed to be used for tactical or self-defense situations. Likewise, it has also acquired a following among those who tend to shoot targets for fun. At the same time, even some competitive shooters have been able to give this pistol a go for their competitions with a good deal of success.
In short, it's a multi-purpose pistol that will definitely make its money in self-defense or tactical application. And it's for this reason why it has increasingly become popular among those in the law enforcement community in recent years. This is due to the fact that it is small in size and the rounds can travel to a pretty good range.
Aspects to Consider Before Buying
Let's discuss what should be your major considerations of the G2C:
Fit and Finish
Before you plan on buying a Taurus G2C, remember that it is a concealed carry weapon with a compact design. Although the magazine features a pinky extension, some people with very big palms can have fitting issues. However, that doesn't demean the effectiveness and reliability of this handgun in any sense.
Trigger
With a price tag of approximately 200 dollars, the G2C is a fairly inexpensive weapon offering a great deal for the money. But one minor thing to note here is the trigger. The trigger is not a match grade – not that we expect it to be. Especially at this price point. But it takes time to break-in and might take a little to get used to. So you definitely need some practice.
Intended Application
The G2C is purely a concealed carry weapon intended for EDC. So the two places where it is going to spew bullets in either on a range or in an SHTF self-defense situation. The gun allows you to mount a light underneath on its integral accessory rail. But customization options beyond that are limited. However, it is an amazing handgun to rely upon.
Adjustable Sight
One very admirable feature of the Taurus G2C is the adjustable rear sight. Which is a unique feature to find with handguns in this price range. The adjustable sight definitely helps with accuracy and is a great feature to consider.
How to Field Strip a G2C
The Taurus G2C is one of the easiest guns to field strip and clean. The gun requires absolutely no tools for disassembly/assembly. All you'll need is a cleaning solvent, lube oil, and a rag.
Let's outline the disassembly process step by step for a more simplistic overview:
Safety first. Remove the magazine, rack the slide and check the chamber. Make sure it's clear of any ammunition.


Grip the gun with your palm and rack the slide a little bit. So the indent on the slide matches the takedown lever located above the trigger guard forend on the frame.


While holding this position, depress the lever/button and pull the trigger. Now push the slide forward and remove it from the frame.


Depress the recoil spring and pull it out of the slide. Followed by removing the barrel. Now the barrel, slide, recoil spring and lower frame have been separated.


Clean these components using a cleaning solvent and rag. Use lube oil to lubricate the slide, bolts and other moving parts.


Reinstall the barrel, followed by the recoil spring. Put the slide over the frame and rack it over to complete the assembly.
Holding the gun to position the takedown lever with the slide can be a bit tricky. So check out this video below for more detailed video instructions.
Conclusion
The Taurus G2C is perhaps one of the many pistols that can be relied on for the purpose of concealed carry. Whether you're using it for self-defense purposes or every day carry, this pistol remains popular to this day as one of the top choices. If you want something that is small, concealable, and reliable you cannot find a pistol quite like this.