A company that is 150 years old today and has been a reputable manufacturer of firearms for its entire life.
The Marlin Firearms Company has designed rifles that have been the first rifle of millions of Americans, now in their sixties or seventies. Known exclusively for their lever and youth rifles.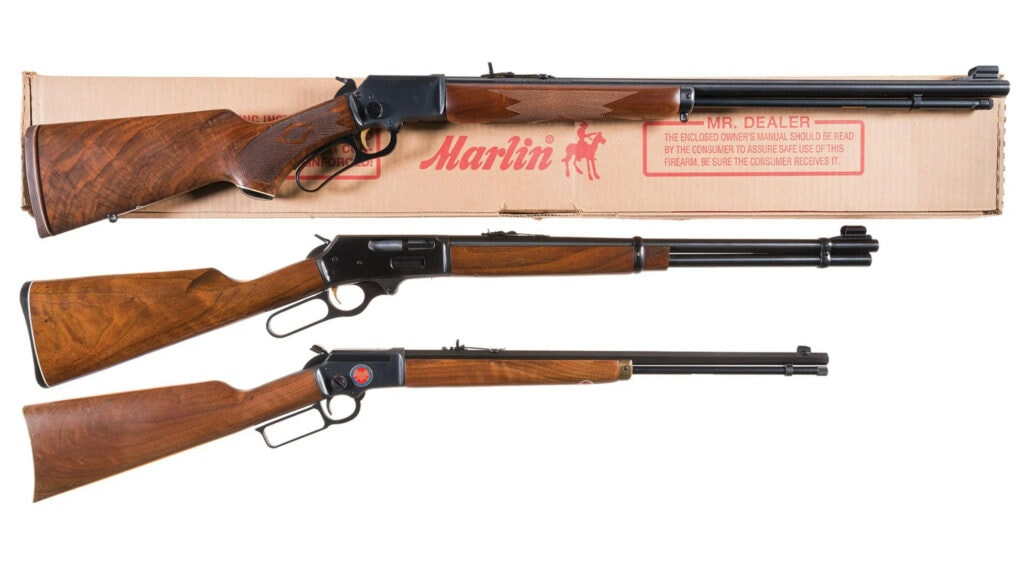 Let's scour through the vast expanse of Marlin rifles and learn something interesting.
An Overview of Marlin Rifles
The Marlin Firearms Company was founded in 1870 by John Mahlon Marlin. He decided to start his company after quitting his job at Colt. The company started off as a manufacturer of lever action rifles, pump-action shotguns, and single shot rifles. But their reputation and business really kicked off at the onset of World War I.

Marlin produced a huge number of M1895 Colt-Browning machine guns for the United States and its allies. In fact, it was the largest machine gun producer at that time. What Marlin rifles were known for were their absolute reliability and amazing build quality.
The company changed hands a few times during the recent years. It is currently owned by Sturn, Ruger & Co. Who acquired it from Remington Arms company in the year 2008.
Remington acquired Marlin Firearms the year 2008. After which many users started calling these rifles 'Remlins'. However, some people also believe that the quality of these rifles has started to deteriorate after Remington's acquisition.
Marlin is mostly revered for its lever action line of rifles. Namely the Model 1895 and Model 336. In fact, Marlin was and still is considered the direct competitor of Winchester as far as lever action rifles are concerned.
Comparing Marlin to other revered brands like Henry and Winchester. Marlin's are clearly the more durable and refined design. Whether it be semi-auto's or lever actions.
Marlin rifles are available in the smallest calibers which include the .22lr and .17 HMR for semi-auto rifles. Whereas the lever action models like the 336 are renowned for their .30-30 chambering and the M1895 is known for the .45-70 Govt.
But the chambering options aren't very versatile for Marlin rifles. Since these are mostly considered workhorse rifles and have been used as such for a long long time.
What Marlin Rifles Do Best
Marlin rifles are great at three things: hunting, training, and defense. The company has been around for more than a century. So it has produced many different firearms. Many of them were lost to the sands of time. But some are still going strong.
After the bankruptcy of the Remington Outdoors Company, Ruger acquired Marlin. At the present moment, there are six Marlin rifles currently under production. The Marlin Model 1895, Model 336, and Model 1894 in lever action guns. Whereas the XT series, Model 60, and Model 795 are available in the rimfire line.
As far as the rimfire line of rifles from Marlin is concerned, these rifles are absolutely amazing for teaching kids or beginners the basics of firearm handling and are available in the .22lr and .17HMR calibers. These rimfire rifles are good learners and perfect varminting weapons.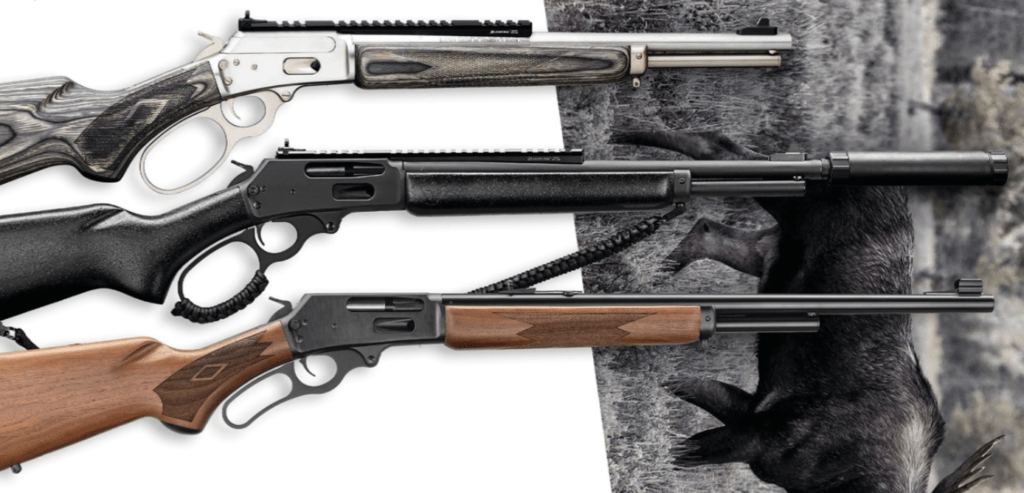 In the hands of a skilled hunter, these rimfire rifles will be great for squirrels, rabbits, small birds, and any other appropriate game or pests. Since Marlin rifles are built to high-quality standards, their performance is amazing. Additionally, the patented Micro Groove rifling of their barrels helps with improved accuracy.
Marlin rifles have been known for their flat top receiver and side ejection from the very beginning. These features helped their lever action rifles to be easily adaptable with top rails. While flinging hot brass away from the shooter. Rather than over his/her head.
Talking about the big bore lever rifles like the Model 1895 in .45-70 government and the Model 336 in .30-30 Win. These lever guns have long been used for foraging food and for defense against dangerous big game animals. Especially bears and elk.
Where Marlin Rifles Fall Short
Marlin rifles are just great in terms of quality and performance. But there are a few shortcomings that should be kept into consideration. That's regarding specific rifle models and also the overall company in general.
The first limitation I found to be quite prominent was the limitation of servicing. Yes, the company has been around for a long time now. There are millions of second-hand rifles and good availability of aftermarket parts.
But the recent problems with the company's acquisition and other procedural problems have hampered servicing, quality, and customer support potential. That's gone to the extent that some people are buying older models produced before 2008.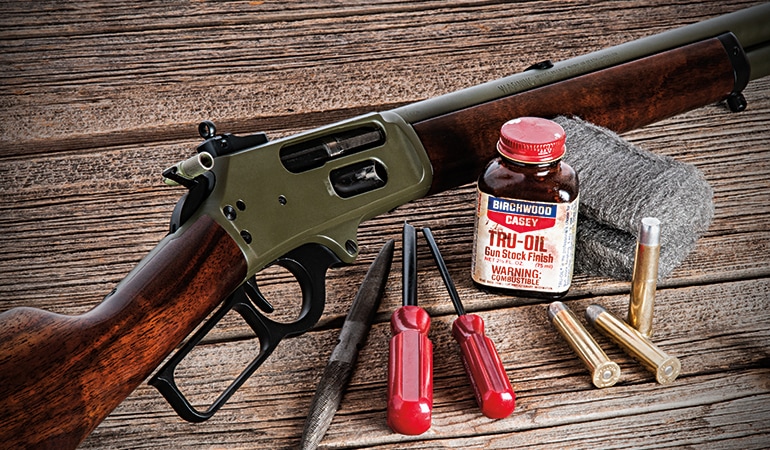 The next thing to consider is the limited availability of caliber options. Marlin rifles are only available in .17HMR, .22lr, .30-30 Win, .45-70 govt and .35 calibers. There are a few other calibers available for previous production models. That leaves out a lot of uncommon and common caliber options available out there. So basically, these calibers are certainly underkill and overkill for the most commonly hunted critters anywhere.
Another small issue to look out for is with the usability of lever action rifles. As you already know, the lever on the base of these rifles has to be worked after every shot. So this certainly limits the handling capabilities of the rifle. You cannot easily load the rifle when lying prone. Plus, a follow-up shot will always be slower than a semi-auto.
How to Take Advantage of Marlin Rifles
A rifle has to be coupled with accessories to make it more effective. Especially when there are a ton of different upgradation options available. The Marlin rifles available today feature lever action, semi-auto, and bolt action rifles.
The very first upgrade I'd suggest you add to your Marlin rifle is a pair of good scope mounts. The flat-top receiver design is great for that. Plus, rifles like the Marlin Model 1895SBL come with a pre-installed Picatinny rail to further simplify this process.
Marlin lever rifles can be great scouting rifles. Especially the .30-30 and .45-70 calibers are great for short range engagements with dangerous animals.
The .45-70 is infact a very famous guide-gun caliber. Preferred by many guides in the bear country.
Adding a 1-6x or 1-8x scout scope on these lever action guns will make them a great rifle for short range hunting and defense.
As far as rimfire rifles are concerned, I don't anything bigger than a 3-9x rifle scope being suitable for them. Since their range and lightweight design won't fit.
You may also want to upgrade the factory iron sights on your lever action Marlin rifle. With more advanced and adjustable sights also featuring fiber optics. While bipods aren't relevant for lever guns, you may want to add them on the rimfire models. Like the XT-22 and Model 60. To utilize their maximum accuracy potential.
Another important thing to look out for is the stock. While older Marlin models featured an amazing stock-to-receiver fit. The recently manufactured models may have a slight slouch in terms of fitting. Additionally, you may want to upgrade to a more ergonomic or tactical stock of your choice.
Further Reading on Marlin Rifles
With a history of more than a century, there's certainly a lot to learn about Marlin firearms. The company has designed and manufactured more than twenty five different rifles throughout its history. Some of these models have been excellent war rifles helping the allies winning numerous battles through the great war. Whereas some of these models have the honor of being the first youth rifle of many adults today.
But in recent years, the brand has been through tough times. Changing hands a couple of times in the past couple of decades. After acquisition by Ruger, there are only six models of Marlin rifles currently into production. But due to their long history, the market is still stockpiled with older generation Marlin rifles.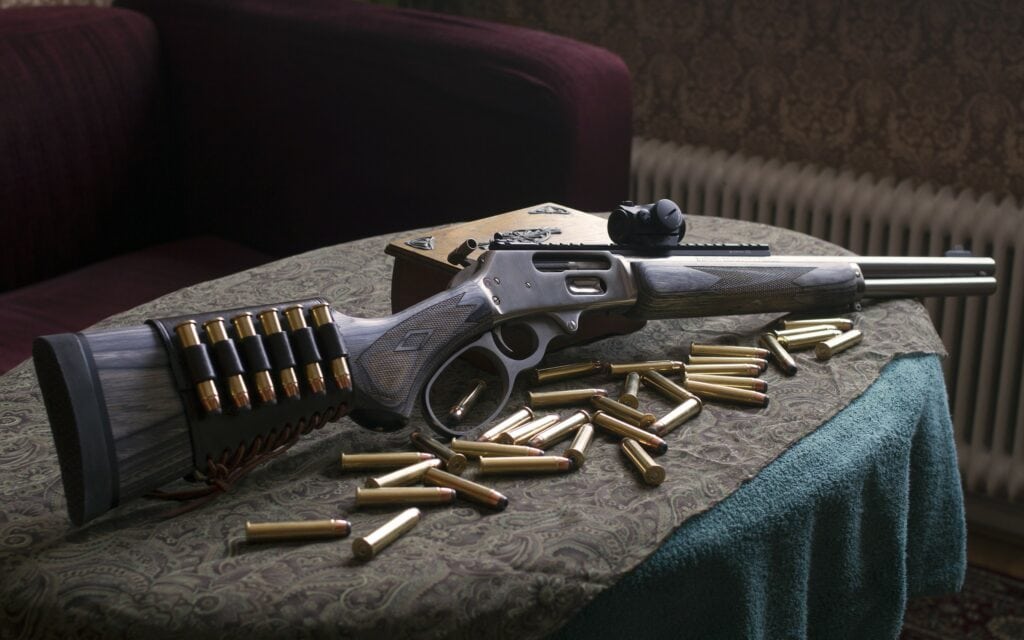 Certainly, there's a lot to learn about Marlin rifles. The most prominent question that may arise when buying a .22lr rifle is what brand you should go with. Marlin engages in fierce competition with Ruger, Remington, and other prominent gun manufacturers for rimfire models. For example, choosing between the Ruger 10/22 and Marlin Model 795.
Conclusion
Marlin rifles are dependable and feature a very high-quality design. Their accuracy is also top-notch in their class.
Marlin is mostly renowned for its lever action and rimfire range of rifles. Their rifles are great for beginner training, hunting, and to some extent, self-defense.