Gunpowder isn't something that all shooters really think about and there isn't anything wrong with that. With the huge variety of off-the-shelf ammunition available these days, the importance of considering different gunpowder has lessened. However, considering gunpowder is still very important to shooters who reload their own ammo or who enjoy developing custom loads for their rifles.
The 6.5 Grendel is a popular cartridge to reload for and the gunpowder used to do so is a key decision reloaders must make. There are a lot of different options out there and it can be hard to decide which to use.
Keep reading to learn more and to see the best reloading powder for your 6.5 Grendel ammunition available on the market today!
At a Glance: Our Top Picks for Powder for 65 Grendels
Comparison of the Best Powder For Your 6.5 Grendel
IMAGE
PRODUCT

Our Top Pick

Stands among the most sold and used reloading powders
Clean-burning powder and delivers a more consistent velocity
Very economical to reload and use in bulk

View Latest Price →

Best Budget Option

Meters exceptionally well and burns clean and precise
Premium-grade powder can be used by beginners and pros
Great reloading powder for hunting and long-distance shooting

View Latest Price →

Medium burning, double base, spherical rifle powder
Versatile powder, works around many calibers inclulding .35 Whelen
Widely used by most active-duty and retired military personnel

View Latest Price →

Consistent charge weight and clean-burning powder
Inexpensive and readily available powder for budget shooters
Exceptionally useful for varmint hunting and long-range precision shooting

View Latest Price →
What to Watch For When Buying Powder for 6.5 Grendel Ammo
Developing custom cartridges for your specific rifle and your specific needs is a very satisfying process to undertake. There is something different about shooting cartridges you made yourself when compared to shooting factory ammo.
Custom cartridges can also deliver superior accuracy while reloading itself can be a money-saving venture in the long run or if you shoot frequently enough. When it comes to choosing the best powder for 6.5 Grendel ammo, there are a few things to consider and keep an eye on. The following tips and information can be a great place to start.
This Section Written By: Brian Belko
Expert Author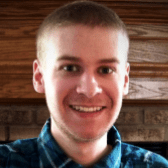 Brian is an experienced freelance writer and technical writer who has previously written for publications such as Wide Open Spaces, Bigfoot Gun Belts, Alien Gear Holsters, and Kampgrounds of America. He brings both a passion for writing and a love of the outdoors to his published content.

Aside from writing and the outdoors, Brian enjoys gardening, being a co-host on The Nostalgia Blast Podcast, and learning to code.
Learning Process
Depending on your skill level as a reloader and your familiarity with the 6.5 Grendel cartridge, choosing the best gunpowder for your purposes can have a bit of a learning curve. It practically goes without saying that not all gunpowder is the same. There are different densities, burn rates, and shelf lives to consider.
It can be a good idea to start off by buying powders in smaller quantities in order to give yourself a chance to figure out the direction you want to go with your reloaded cartridges. That way, if one powder doesn't do what you need it to do you aren't left with a large quantity of powder you don't want to use.
Weighty Decisions
The type of gunpowder you choose will have a lot to do with the weight of the bullets you want to use. This is where it pays off to give some thought to what your goals are for your rifle and for your custom cartridges. Take some time to figure out your goals before buying any reloading supplies for the 6.5 Grendel.
If you want to push heavy bullets down range, you'll want to keep higher density, slower-burning powders at the top of the list. If propelling lighter bullets at high speeds and long distances is your goal, check out powders with mid-range burn rates. Referring to your reloading manual will help a lot to figure out specifics.
Getting Granular
There are three main types of gunpowder granules: ball, flake, and stick. They all have their pros and cons. The most commonly used in rifle applications, and ideal for reloading 6.5 Grendel ammo, is gunpowder with stick granules. Make sure those types of gunpowder are also at the top of the best powder for your 6.5 Grendel ammunition list.
Review of the Best Powder for the 6.5 Grendel
Based upon the ideal qualities of a 6.5 Grendel reloading gunpowder, we have come up with a list of the best products on the market. As mentioned above, these powders will prove to be economical, clean, and accurate for you.
Hodgdon H322
We may earn commission from purchases made from our links, at no additional cost to you
What Recent Buyers Report
Many new users were AR users that preferred long-range shooting. Their targets ranged from varmints to paper targets and clay pigeons. They reported that the Hodgdon H322 was perfect for 65 Grendel rounds and other long-range rounds like the 6.5 Creedmoor and .223. About half of the users were hunters that said their kill shots were much tighter and deadlier since using this powder.
Why it Stands Out to Us
Long-range shooting is quite exciting, especially when you are doing it for the purpose of hunting and competition. Make no mistake, this powder is something special when it comes to making all your rounds easy to load no matter how many cartridges you have. Yes, loading them does take a bit of time, but it's really worth the wait firing off these bad boys. Best of all, this powder can handle extreme weather. So, if you're coyote hunting in subzero temperatures or at the range on a sweltering hot summer day, this powder will definitely go above and beyond and deliver a spectacular performance every time you pull the trigger.
Hodgdon is probably the most renowned manufacturer when it comes to gunpowders. This H322 gunpowder is an extruded "extreme" powder, which means it doesn't get affected as much by swings in humidity and temperature. It can be used to reload .223, 308 and the 6.5 Grendel, along with other popular hunting reloads.
The H322 burns on an average rate and does a great job of pushing heaving bullets with appropriate velocity. It is also a very commonly used mil-spec round so you can use it to reload without worrying about its performance.
This powder is far from the dirtiest but will still smudge your rifle, so clean it up after 4-5 shooting sprees. The package has a detailed reloading table to help you out with refilling your cartridges.
Who Will Use This Most
If you are a long-range shooter, this is the powder that you'll need for all of your rounds. It is great for when you are using your AR-15 year-round for your hunting or target shooting applications. No matter what the weather is like or the long-range rounds you use, this powder was made for making those rounds go the distance.
Bottom Line
The Hodgdon H322 could be one of the reasons why your 65 Grendel rounds go farther than you thought possible. Load these in your rounds and be ready for some "holy crap" moments when you fire them off at the range or out in the field. This is not the kind of powder you want to underestimate.
The powder works very well with light and heavy loads of the 6.5 Grendel. Plus, it can also be used to fill up .223 and .308 rounds. It is readily available on the market and delivers an accurate performance.
Pros
Dense
Meters well
Mil-spec type powder
Accurate & consistent
Cons
Dirtier than some on this list
IMR 8208
We may earn commission from purchases made from our links, at no additional cost to you
What Recent Buyers Report
This powder was a hit with buyers who were looking for the best quality and performance without breaking the bank. The general consensus showed that they got a whole lot more than what they've paid for with this powder. They said that it was easy to fit in most Grendel rounds and it didn't add on any additional weight in the process. Once loaded, they said the ignition was pretty good and provided some serious propulsion for each round. Shooting groups were tighter than normal when fired at various ranges.
Why it Stands Out to Us
This is the kind of powder you can use if and when you need to add a little "oomph" and velocity to each of your shots. Indeed, this can be fitting for rounds that travel at short ranges or can go the distance at longer ranges beyond 500 yards. Either way, this is no ordinary powder. But it can make every shot better in performance whether you are shooting at a deer or a paper target from about 500 yards out.
The IMR 8208 is a versatile powder which can be used to fill out loads like .223, 6.5 Grendel, and the .308. The powder is not affected by changes in temperatures and provides a consistent and accurate shooting experience.
The powder meters exceptionally well and is perfect for competitions and varmint hunting. The powder has a moderate burn rate, which propels the 6.5 Grendel projectile at appropriate velocities to attain accuracy and long range, respective of its intended property.
Who Will Use This Most
If you want a good powder that will be perfect for increasing the velocity of your shots, then you'll definitely want to give this powder a try. Seeing your shots hit the target at a much faster pace will be quite impressive right before your eyes. You'll swear that your timing will be perfect each time you pull the trigger. For some impressively fast shooting with a boost of accuracy to go along with it, this powder might just fit the bill.
Bottom Line
The IMR 8208 is no ordinary powder. It's the kind of powder that will enhance the performance of each round you shoot with a 65 Grendel compatible rifle. You'll notice a bit of a difference if you are quite familiar with the ballistics of your rounds when you put this powder to the test.
The IMR 8208 is dense, burns clean, and meters very well. It is a good choice to load competition and hunting rounds. Plus, it is a versatile powder and can be used to load different calibers.
Pros
Versatile
Accurate
Burns consistently under different temperatures
Cons
Not very good for heavy magnum loads
3. Accurate 2520
We may earn commission from purchases made from our links, at no additional cost to you
What Recent Buyers Report
New buyers said that this powder did a good job of propelling 65 Grendel rounds at a rate that was slightly faster than compared to various powders. Other users were also loading this into .223 and .308 rounds and were astounded by how quick their rounds ended up on the target at distances ranging from 100 to 500 yards. One user said that his rounds appeared to be going a bit faster than he thought when he managed to fire about 25 yards in single fire mode.
Why it Stands Out to Us
If you are looking for a boost in accuracy and velocity, then you won't find a better powder that can get the job done quite like this. This is the powder that will work really well with all kinds of heavy match rounds like the 65 Grendels and your .223 rounds. They'll maintain a light weight between 62 to 80 grain and still go the distance no matter what. If your rounds aren't that heavy, then believe us when we say that they have a better chance of going fast.
The Accurate 2520 is a medium-burning, double-base, spherical rifle powder designed around the .308 Win, and works extremely well will heavy match bullets. The powder is quite versatile and works well within the threshold limits of the M14 systems. It also works great for loads between 77 to 168 grains. Plus, the metering is easy and consistent due to its optimal granule shape.
The only drawback is that the powder works a bit dirty so you have to be careful when using it with match-grade barrels. However, that's not a problem if you are accustomed to cleaning your rifles regularly.
Who Will Use This Most
If you fire off a good number of AR rounds, no matter the caliber, then you'll want a powder that will be fast, tight, and just all-around awesome. Once you load the powder in your favorite rounds, you're definitely going to see some noticeable changes. Believe us when we say that these rounds will definitely go the distance while leaving a nice kill shot on any big game or varmint that you hunt for.
Bottom Line
The Accurate 2520 powder is exactly what you need if you want to make your rounds a lot faster and tighter each time you pull the trigger. Who doesn't want a high-performing round that will result in better accuracy? Accuracy is the one thing that matters most when it comes to landing a kill shot or hitting the bullseye in a competition.
The Accurate 2520 is a slow burning powder and is good for heavy grain bullets. The powder burns consistently under different temperatures, and delivers exceptional accuracy, making it good for competition and varmint hunting usage.
Pros
Accurate
Meters well
Good for heavy match bullets
Works well under every temperature
4. Hodgdon BLC2
We may earn commission from purchases made from our links, at no additional cost to you
What Recent Buyers Report
New users of this powder included a number of hunters that fired off 65 Grendel rounds with their targets either being varmint or coyotes. They were quite happy with the powder being able to ignite quickly so it was able to travel fast and hit the targets quickly. One user said that his rounds were consistently knocking off varmints ranging from 300 to 500 feet consistently. The kill shots were instantaneous (not to mention a bit tighter than expected).
Why it Stands Out to Us
This pistol was definitely perfect for a good number of shooters that are using their 65 Grendel rifles for hunting and target practice. The powder was fairly light and didn't add on any additional weight that was deemed unnecessary. If you want a powder that will go far without making your rounds a little heavier than they should be, this might be what you are looking for.
The BLC2 was originally designed for the .308 and 7.62 NATO loads and works exceptionally well for small target varmint cartridges. The powder is very inexpensive and readily available, which makes it a good choice.
This powder burns consistently and propels mid-weight bullets at long distances, thus matching the quality of a 6.5 Grendel round. It is very popular with high power, long-range shooters, bench rest shooters, and varmint hunters.
The BLC2 delivers consistent charge weights during powder measure and is an accurate alternative for use in reloading your 6.5 Grendel.
Who Will Use This Most
If you are planning on firing off a lot of Grendel rounds at the range or in the field, you better have them filled up with some pretty decent powder. In fact, you'd be hard-pressed to find a powder like this anywhere on the market. It excels in propelling your bullets to distances you never knew were possible.
Bottom Line
The Hodgdon BLC2 is the only powder you can depend on if you want something that will give you consistent results each and every time. Your shots will be noticeably tighter and we won't be surprised if all it takes is one shot to kill a varmint target instantly.
The Hodgdon BLC2 is an inexpensive and versatile gunpowder which can be used for competitions, hunting, and bench shooting.
Pros
Low-priced
Great all-round propellant
Burns consistently and meters well
Almost impossible to double charge
Good for mid-weight, long range shooting loads
Cons
Not for heavy loads
Edges near the top are sharp
5. Alliant Powder AR-Comp Powder
We may earn commission from purchases made from our links, at no additional cost to you
What Recent Buyers Report
New buyers say that this powder was great for handloading their 65 Grendel rounds. Once they were loaded and ready to go, they were able to test-fire them at the range and generated great results. One user said that his shooting groups were quite tighter than expected compared to a previous powder that he had used.
Why it Stands Out to Us
If you are looking for the right kind of powder that will make any AR-15 round more potent and accurate, then you don't have to look any further than this. This Swedish-made powder is perhaps the closest you can get to a universal fit when it comes to reloading AR rounds. These will provide your Grendel 65, .223, or .308 rounds with the right kind of pressure, consistency, and accuracy. If you want a type of powder that will exceed your standards when it comes to performance, this is the best of the best.
If you ask any 6.5 Grendel expert out there for a gunpowder recommendation, 90% of the time their recommendation will be AR-Comp. This powder has been specifically developed for use with AR style rifles. It is ideally suited to reload the 6.5 Grendel, and also the .223 and .308 loads. This makes it more versatile, so you don't have to buy a different powder for your other AR calibers.
It is a double base gunpowder and is extremely resistant to moisture, meaning it will last on your shelf for years without sogging. The powder delivers consistent burning and velocity across a wide range of temperatures and is exceptionally clean.
The powder is dense and powerful enough to support both normal and magnum 6.5 Grendel projectiles. In case you want to know, the powder has been manufactured in Sweden and is available in 1lb and 8lb packaging.
Who Will Use This Most
This is a handloader's dream. If you have plenty of AR-15 rounds to load then you've got the powder to put them to good use. All you need to do is load them with the right amount and you'll have accurate and tight shooting right out of the gate. Once you try out a few rounds with the Alliant Powder AR-Comp Powder, you'll want to go back to your bench and reload more rounds. We promise that you won't get enough of this powder once you try it.
Bottom Line
If you want superior accuracy from a powder that will be great for any AR round that you can fire off, then the Alliant AR-Comp Powder should definitely be on your radar. It's lightweight, but pretty powerful once loaded into your 65 Grendel rounds. We warn you though, this powder will make firing those rounds a lot more fun.
The AR-Comp is the most widely used and trusted gunpowder for reloading 6.5 Grendel. Not just the figures, but also its qualities, make it a great gunpowder for the 6.5G. You can use it for other calibers, as well as for light and heavy loads.
Pros
Versatile
Accurate
Clean burning
Good load density
Consistent metering
Ideal for high and low-velocity loads
Reloading Your Own Ammo – What You Need to Know
Reloading your own ammo has several pros and cons. Some people do it for a hobby or to obtain customized rounds for their rifle. Reloading ammunition has its economic and operational benefits, along with some drawbacks.
Pros
If you're reading this article you are likely aware of the benefits of self-loading:
Reloading Saves Money
If you focus on economics, the most expensive part of a round is the brass casing. Almost 50% of the cost is related to the casing, which implies that reloading will save you almost 50% of the money, if not more, than buying a new pack of ammo.
Grendel Ammo is Often Scarce
This may sound unbelievable, but the 6.5 Grendel is not mass-produced like most other calibers. You'll have problems finding the 6.5 Grendel ammo offline, plus it's not cheap brass. So it is a better option to reload, so you never run out of the 6.5G load.
Accuracy and Customization
Filling up your own rounds will allow you to improve accuracy and customize the loadout by modifying characteristics of the bullet like velocity, length, and weight (grain).
For When SHTF
We all know that gun laws are becoming tighter by the day. Be it the 6.5 Grendel or any other caliber, things like restrictive online sales and local laws might make it difficult to procure. So, it's always better to have a reloading setup prepared.
Cons
All that said, sometimes people may underestimate the downsides. These do get better with practice, and a dedicated space:
Time Consuming
Reloading ammunition is not as easy as reloading magazines. It takes time and precision.
If you don't have much time to spare, this is not your cup of tea. Plus, it also has upfront costs involved (like procuring equipment), and you need to have a dedicated space.
Requires Precision
You have to be very precise and technically sound to refill your ammunition. If you're not that knowledgeable, or can't handle such meticulous procedures, it's better to stay away from it. Doing it wrongly can be compromising or even fatal.
Restrictions
Self-loaded ammunition is not allowed in most indoor shooting ranges. Be sure to check.
Is All Powder The Same?
Of course not. Gunpowder differs on parameters such as burn rate and density. Some powders burn faster than others, so it is essential that you use a reloading guide to get the proper value of the gunpowder weight to be added.
The 6.5 Grendel is a low recoil round with an excellent ballistic coefficient. It generally requires a mid-rate (neither fast nor slow) burning gunpowder to steer the projectile to a higher velocity and a longer distance. For heavier grains, you require slower burning gunpowder to properly burn and propel the projectile at the desired velocity.
Another thing to consider is the granule shape, which includes flake, ball, and stick. Stick-type powder dominates the rifle market, and you should choose the same for your 6.5 Grendel.
Another factor to determine when choosing a gunpowder is density. A more dense gunpowder will have more weight and will not require you to fill up a double charge, which may cause it to spill out while reloading. Not all gunpowders are created equal. Some powders burn twice as fast at just half the weight, compared to other ones. So, properly analyze the weight/amount of powder using the reloading guide.
How We Chose Our Top Picks
For us to claim that we have outlined the top picks, you need to know about the factors we consider while selecting these products.
Shelf Life
Gunpowders can be classified into three types. Single base, double base, and triple base, with the shelf life in increasing order respectively. Triple base powders are not relevant here (they are good for navy shells). The powder that is generally used with a shelf life of years is the double base, and all of our picks are of the same type.
Caliber/Burn Rate
The 6.5 Grendel requires a medium burn rate gunpowder for lighter projectiles and a slow burning powder for magnum ones. All the powders in our list have a burn rate appropriate for the 6.5 Grendel.
Clean
A good gunpowder must burn clean, leaving little residue/grime behind. All of our picks are far from dirty, but it's still a good practice to clean your rifle regularly.
Good Load Density
Our picks have a good load density to let you fill the optimum amount of powder so the case seals perfectly. With all the powders on our list, it's almost impossible to double charge the 6.5 Grendel case.
Accurate and Versatile
You can use the below-reviewed powders to load 5.56, 7.62, and the 6.5 Grendel rounds. A good reloading powder must be accurate and versatile enough to be used with other calibers.
Price and Availability
The 6.5 Grendel is not so readily available on the renowned shelves. So to reload it, you need to choose a powder that is readily available and inexpensive to solve the economic purpose.
Conclusion
The 6.5 Grendel is a scarce caliber to find on the market so having a reloading setup is always a good option. In addition, it saves you money and lets you customize the bullets to match your desired performance. A good gunpowder for the 6.5 Grendel must have a consistent and slow burn rate, should be accurate, and should be clean. Furthermore, a good gunpowder must be dense enough to avoid double charging.
More 6.5 Grendel Buyer Guides