When it comes to gunsmithing and other firearm maintenance tasks, having the right tool for the job is vital. Not only does it help to make sure the task is completed correctly, it also prevents any damage that might occur from trying to use an alternative method or attempting the task with tools you already own.
If you are a handgun shooter who wants to be able to adjust a pistol's rear sight or replace it with an upgrade, a universal sight pusher is a tool to have. While it might not be a tool that gets frequent use when it is needed you'll be thankful to have it.
Keep reading to learn more and to see the best universal sight pushers available on the market today!
At a Glance: Our Top Picks for Universal Sight Pushers
Comparison of the Best Universal Sight Pushers
IMAGE
PRODUCT

Our Top Pick

Angled body and straight body pusher block
Unique clamping shoe with 4 slide support pads
Can be locked in a bench vise for stable operation

View Latest Price →

Does not need extra blocks to grip and keep the slide in place
Even fits handguns with slide mounted levers
Extremely durable design and offers exceptional value for money

View Latest Price →

Side witness windows to attain a clear view of the operation
Can be bolted or clamped to a surface using screws
Features an out-of-the-league blue color

View Latest Price →
What to Watch For When Buying a Universal Sight Pusher
A universal sight pusher is one of those tools you don't know you need until you need it. In other words, it isn't a tool that many people have until the need to adjust or replace the rear sight on a pistol arises. Because it isn't an extremely well-known tool, there are a few things to keep in mind when deciding on which one to buy.
It can be somewhat annoying to buy such a specialized tool, but your rear sights will thank you when it comes time to replace or adjust them. Sure, sight adjustments can be accomplished with a hammer and pin, but that solution is inelegant and results in a lot of trial and error. The following tips and information should provide a good base of knowledge as you shop for the best universal sight pusher for your needs.
This Section Written By: Brian Belko
Expert Author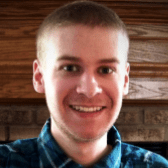 Brian is an experienced freelance writer and technical writer who has previously written for publications such as Wide Open Spaces, Bigfoot Gun Belts, Alien Gear Holsters, and Kampgrounds of America. He brings both a passion for writing and a love of the outdoors to his published content.

Aside from writing and the outdoors, Brian enjoys gardening, being a co-host on The Nostalgia Blast Podcast, and learning to code.
Level of Precision
Universal sight pushers will vary in the amount of precision they offer. You'll likely notice that price goes hand in hand with this. The higher the price, the more precise the universal sight pusher will be. If you plan frequently need to adjust rear pistol sights, replace them, or swap them out, then it is usually a good decision to invest in a higher-end model. If you are a more casual shooter that only needs minor sight adjustments from time to time, the lower end of the spectrum is a good place to be.
Learning Curve
Don't expect to pull your new universal sight pusher out of the packaging and be adjusting or replacing sights right away. While the end goal is the same, different models of sight pushers will vary in their operation. Take some time to familiarize yourself with the instructions before attempting any work on your pistol. The last thing you want to do is damage your pistol, your pistol sights, or your new specialty tool before even knowing how it works.
Selecting a Style
If a tool's appearance is important to you, make sure to go with a universal sight pusher that appeals to you. There is nothing wrong with wanting a good-looking tool for your range bag or gun bench. That is also another decision to consider. There are models of universal sight pushers that can easily be carried in a range bag and models that can be bolted down to a gun bench. The style you choose will depend on where you expect to be using your universal sight pusher the most and how you prefer to work on your firearms.
Review of the Best Universal Sight Pusher
Now that we've recapped some sight pusher basics, let's take a look at the best products on the market available today. Don't forget to keep in mind the aspects to consider when choosing a universal sight pusher for you. All of our products are great, but not all will suit your needs perfectly!
MGW – Sight Pro Sight Mover
We may earn commission from purchases made from our links, at no additional cost to you
The MGW Sight Pro is an excellent option for gun owners with Glocks and HK Sights, and is designed to easily and effectively remove, adjust, or install rear and front dovetail sights on your semi-automatic handguns. The reason the MGW Sight Pro is preferable to other methods is its implementation of shoe clamps designed especially for each handgun that allows a single tool to do the work on a variety of models. Ultimately, this means fewer tools for gunsmiths or those with a wide arsenal, and thus, less real estate and expense.
The mechanism features a 30-degree angled body as well as a straight body pusher block that will work with a wide range of firearms, while a slide shoe clamp specific to each firearm secures the slide. The support shaft of current generation MGW Sight Pros is made from 416 stainless steel and has a ¼ hex broach, allowing for quick and easy swapping of blocks with the included Allen key. Additionally, the unit comes with a strong main body for stability and four slide support pads. Installation and adjustment details and instructions are thoroughly included, making it an excellent tool for both professionals and those interested in investing for their future.
Bottom Line
For gunsmiths or shooters with a range of handguns, the MGW Sight Pro Sight Mover is an excellent option for safely and effectively adjusting, installing, or removing sights.
Pros
A Great Option for Glocks and HK Sights
30-Degree Angled Body and Straight Body Pusher Block
Solid Construction From Combination of Aluminum and Stainless Steel
Thoroughly Detail Instructions on Operation of the Machine with a Variety of Handguns
Strong Main Body and Four Slide Support Pads Provide Stability and Comfortable Functionality
Cons
While Worth it, Might Be an Investment Beyond What the Casual User Desires to Spend
2. Universal Handgun Sight Pusher Tool
No products found.
We may earn commission from purchases made from our links, at no additional cost to you
Those looking for a more budget solution will welcome the Universal Handgun Sight Pusher Tool by Sight-Tool.com, which is an American-made tool built with all Glock models, Springfields, and Sig Sauer models in mind and many others. Even those with slide-mounted levers such as the Beretta 92FS are capable of adjustment once the lever has been removed.
The way the tool works is by gripping all four sides of your slide to ensure that grip is evenly distributed, with thousands of pounds of pressure divided for optimum security. Because of this, no additional block sets are required to grip the slide.
Additionally, despite being a more value-oriented solution, it is quite rugged, made from billet aluminum in the main body with a 4140 Cromo steel pusher. As it is handmade in the USA, every component has been carefully crafted and aligned to exacting standards.
For those looking for a durable tool that will work with the most popular brands and not cost an arm and a leg, this is an excellent option. It doesn't come with the best features like the ability to save your settings to work on multiple models in rapid succession, but it does the job very well at a great price, making it a perfect choice for those who do not have a wide number of guns or simply who want to ensure proper safety when occasionally modifying sights.
Bottom Line
Those looking for a simple solution that works with a wide range of gun models and sights but isn't an expensive, professional-grade device, will enjoy this universal sight pusher, as it provides great value.
Pros
Excellent Value for Non-Professionals
Compatible With a Very Wide Range of Popular Models
Handmade and Individually Inspected in the United States
Durable Construction From Billet Aluminum and 4140 Cromo Steel
Four-Sided Grip Provides Exceptional Security and Exerts Even Pressure
Cons
More of a Budget Solution, so it's Not the Best for Gunsmiths and Professionals
3. Ncstar Vtuprs Universal Pistol Rear Sight Tool
We may earn commission from purchases made from our links, at no additional cost to you
A budget solution designed to compete with the Meprolight Universal Sight Pusher, the NcSTAR Universal Pistol Rear Sight Tool mimics the basic design of the legendary tool while being more limited to rear sights, but provides excellent value in removing, installing, and adjusting these sights.
It works on many semi-auto slides, including compact, sub-compact, full, and pocket-sized semi-auto pistols. It is compatible with most of the major brands such as Glock, Sig Sauer, and so on.
The base platform is fully adjustable for height, allowing you to properly position your rear sights and slide. There is also a bottom spacer to allow some pocket pistol slides the proper height alignment—think the smallest Glocks, for example. There are adjustable top braces which utilize a plastic insert to secure your slide's vertical placement, as well as side braces that use the same design. The side inserts come as two pairs.
Additionally, the unit can be clamped to your workbench, allowing great anchored support, and you'll enjoy working thanks to two side witness windows that allow you to have a great visual on your work. As its design is based on the Meprolight design, you'll enjoy excellent leverage for fast winding.
Durability is also excellent, as the main body is made from blue anodized aluminum and the working tools are stainless steel.
Bottom Line
For those looking for an easy to use rear sight tool that works on a wide range of major gun models and is highly affordable, this tool, based on the legendary Meprolight design, is an excellent option.
Pros
Excellent Value
Works With Most Major Brands and Models
May Be Clamped to a Workbench for Anchored Support
Provides a Clear View of Your Work Thanks to Side Witness Windows
Solid Construction From Blue Anodized Aluminum and Stainless Steel
Cons
Being a Budget Solution, it is Not as Versatile as Other Models
4. B & J Machine – P500 Universal Sight Tool
We may earn commission from purchases made from our links, at no additional cost to you
Those looking for a more affordable option will appreciate the B & J Machine P500 Universal Sight Tool.
It is a sturdy piece of equipment, precision-machined and steel throughout to apply ample strength and fluidity for the removal, installation, and adjustment of your front and rear sights on a range of handguns. You simply clamp the slide into the tool, lining up the sights and the pusher tip to either adjust, remove, or install.
Additionally, a mobile jaw can be customized for the preferred height of the slide and is accessible from either side. You can rest assured that while working, your tool and sight are safe from scratching thanks to a Delrin liner.
You'll get three sight pushers which attach onto a sight-pushing bolt. The included 1⁄4″ square tip is perfect for shallow and cross-dovetail sights. While working, a clamp holds down and helps to prevent your slide from experiencing any twisting within the unit's frame by asserting force on the slide's top. Additionally, it ensures there is a secured seat when you are working on difficult or stuck-in sights or any slides with an angled side.
For those, such as gunsmiths, who need to repeat the same task, the slide stop helps to speed things up, performing the same job quickly and efficiently. The stop screws onto the unit's frame, which allows you to position each successive slide to right where the previous sat, minimizing your work. All these tools together make for a very, very fast machine, especially for professionals who know what they're doing and can cut down on work with a combination of experience and efficient machinery.
Because of its highly adjustable nature, it is compatible with a very wide range of guns and sights, with the exception of some guns with contoured slides.
Bottom Line
With a wide range of features, compatibility with many models and time-saving features, the sturdy B & J Machine P500 Universal Sight Tool is a solid choice.
Pros
Highly Efficient Combination of Tools
Sturdy, All-Steel Design With a Strong Base
Works on an Exceptionally Wide Range of Slides and Sights
Delrin Lining Protects the Tool, Sight, and Slide From Scratches
A Slide Stop Enables You to Save Your Positioning for Working on Multiple Sights Repetitively
Cons
Does Not Work on Some Models With Contoured Slides
Meprolight – Universal Sight Installation Tool
We may earn commission from purchases made from our links, at no additional cost to you
If you ever get the chance to watch a gunsmith work, there is a high chance you will see the Meprolight Universal Sight Installation Tool in use, as it is a common standard for civilian and military professionals. This is because it is not only incredibly reliable, sturdy, and efficient, but it works with a very wide range of brands, including HK, Glock, Colt, Beretta, Browning, Ruger, Smith and Wesson, Sig Sauer, Kimber, and Walther. While it works with many others, instructions are included for all the above brands, making for quick use of the tool.
One look at the tool, and you'll understand why it's so widely respected. Efficiently designed to use minimal parts and provide a full-bodied, solid base, it is constructed from aluminum alloy with a black nitride coating to resist corrosion and work under the toughest of conditions for a very long time. This construction, which would be perfectly suited for a gun component designed for field use, is what makes it exceptionally strong and long-lasting.
Additionally, the simple design also allows for easy, unfettered access from all angles while taking up minimal space, while all clamping mechanisms are wide, provide substantial leverage, and stay out of your way so that you can see precisely what is happening up close. With attachment ears so that you can attach it to your bench, it provides exceptional anchored support.
With a wide range of compatibility options without the need for extras, along with a sturdy design that will last a lifetime, as well as a design that truly simplifies the process, it is clear to see why many gunsmiths turn to the standard set by Meprolight.
Bottom Line
An industry standard, the durability and universality of the Meprolight Universal Sight Installation Tool is virtually unmatched. While pricier, it is simply the professional's strongest tool.
Pros
Finished With Black Anodization
Exceptionally Simple and Unobtrusive Design
Exceptionally Strong Construction From Aluminum Alloy
Minimal But Sturdy Base Provides a Clear View of Your Work
Compatible With Just About Every Major Gun Brand and Model
Cons
As it is a Professional-Grade Tool, it May Be Cost-Prohibitive for Hobbyists
What is a Universal Sight Pusher?
When it comes to sights, gun owners will often find that even after installing them, adjustments will need to be made. This can be for a variety of reasons, but it will inevitably happen, and the job is made significantly easier and safer with a quality sight pusher. To ensure you only need to purchase one tool that will be compatible with all of your sights—or your future sights, if you only have one now—a universal sight pusher is critical.
Aspects to Consider When Buying a Universal Sight Pusher
There are many universal sight pushers on the market. Of course, we've rounded up the absolute best, but you'll want to bear in mind the following aspects:
Universality
Even though universal sight pushers are designed to work with just about any sight or gun, that doesn't mean they will definitely work with what you have. Just as there's always some device that a universal remote won't work with, be sure that you're getting what works for you.
Ease of Use
A sight pusher is largely designed to make adjustments easier, so a sight pusher that is well-designed to require minimal effort on the user's behalf tops our list, and it should be a big consideration for you, as well.
Safety
A sight pusher absolutely must be safe for the gun and, most of all, the sight itself. You've spent a lot of money on your set up, so don't entrust your weapon to anything but the best products, like those on our list, with adjustments to your sight.
Are All Sight Pushers the Same?
Not all sight pushers are the same and it is important to remember that you must search for one that best suits your needs. Be aware that sight pushers come in many varieties, so look for one that:
Is Compatible: You will need to ensure that the sight pusher you choose is compatible with your model of gun. Universal does not mean it matches every single model on the market.

Provides Easy Access: Ensure you have a pusher that enables you to work easily. Quality of life features like anchoring to your workbench are important.

Is Durable: You want a pusher made from high-quality materials, such as stainless steel or aluminum to provide a long life and handle the pressure doled out by the machine.

Includes Everything: We've chosen the best pushers on the market that include everything you need, from instructions to extra materials to support of major models, but beware of pushers that do not have thorough documentation or require extra purchases.
Conclusion
A sight pusher can allow for safe and effective installation, adjustment, and removal of sights. While not strictly necessary, they are very useful for ensuring that you preserve the life of your instrument. Use our guide to understand what sort of pusher you should look for and choose from the best on the market today to minimize your work and secure your gear.
More Scope Buyer Guides