When building a custom AR-15 or simply upgrading a factory model, every part choice counts. That includes handguards which are especially important as they offer a place to get a firm and safe grip on your rifle. Not to mention that they also allow for even more accessory mounting space.
Free-floating handguards are a popular option because they won't affect barrel harmonics and therefore accuracy. Choose a good AR-15 handguard and it will feel like such a natural part of your rifle that you'll hardly even notice it is there.
Keep reading to learn more and to check out the best AR-15 free-float handguards on the market today!
At a Glance: Our Top Picks for AR-15 Free-float Handguards
Comparison of the Best AR-15 Free-Floating Handguards
IMAGE
PRODUCT

Our Top Pick

M-Lok slots for customization
Designed to fit most AR-15 rifles
Made from high-quality aluminum

View Latest Price →

M-lok and QD points plus anti-slide plate locks
Full top and small front base rail for extra space
Free float design with precision cuts for less weight

View Latest Price →

Best Budget Option

Picatinny rail included
Made from high-quality aluminum
Comes in different models and lengths (Carbine, Rifle, Mid-Length, etc.)

View Latest Price →

Fits most AR-15 .223 rifles
Made from high-quality aluminum
Available in lengths between 7 to 15 inches

View Latest Price →
What to Watch For When Buying an AR-15 Free-float Handguard
With the plethora of different free-float handguard options out there today, it can quickly become overwhelming to pick one out. However, it is worth it to stick it out and wade through all the different models and variations. The benefits of an aftermarket AR-15 free-float handguard over a basic factory handguard are absolutely worth it. That being said, there are a few things to keep in mind as you go through your decision making process. Check out the tips and information below to help get you started.
This Section Written By: Brian Belko
Expert Author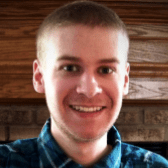 Brian is an experienced freelance writer and technical writer who has previously written for publications such as Wide Open Spaces, Bigfoot Gun Belts, Alien Gear Holsters, and Kampgrounds of America. He brings both a passion for writing and a love of the outdoors to his published content.

Aside from writing and the outdoors, Brian enjoys gardening, being a co-host on The Nostalgia Blast Podcast, and learning to code.
A New World
Upgrading from a stock or factory handguard to an aftermarket free-float handguard is like entering an entirely new world of possibilities. Just imagine Willy Wonka's factory if it was filled with AR-15 attachments and accessories instead of candy. You'll suddenly have no shortage of places to mount anything you want to mount to your rifle.
From sling attachment points fine-tuned to your exact preferences to a full array of lights, lasers, optics, and grips, free-float handguards go a long way to allowing you to build your dream rifle. Keep all of the accessories you might eventually want in mind when shopping for a new handguard. Envisioning where they will attach will help you make a good buying decision.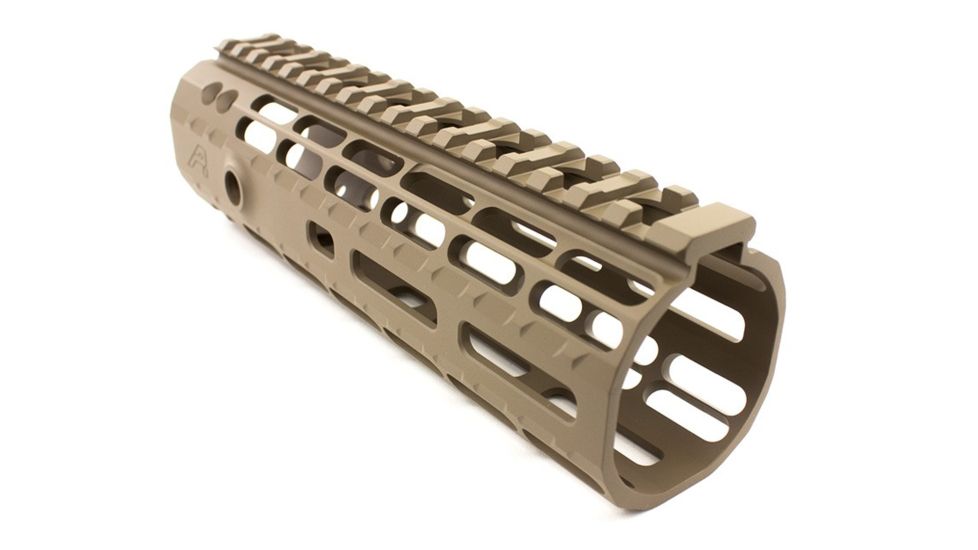 Gaseous State
The type of free-float handguard you can choose for your rifle will depend on the type of gas system you have. The main thing this will affect is the length of the handguard you can use. If you have a fixed front sight gas block, you will only be able to use a shorter free-float handguard. With this type of gas system, it can also sometimes prove impossible to even use a free-float handguard. A low profile gas block is the ideal way to go. It will allow you to mount any length handguard and won't interfere with any optics or sights you want to mount.
Let's Be Accurate
Free-float handguards can make your rifle more accurate. One of the main ways is through the lack of contact with the barrel. Anything contacting a rifle barrel can lead to decreased accuracy. However, AR-15 free-float handguards can also increase accuracy by making it easier to grip and hold your rifle. A full-length handguard means you can attach a foregrip or bipod anywhere you'd like which can both also have a positive impact on accuracy.
Review of the Best AR-15 Free-Float Handguards
The following is a list of the best AR-15 free-floating handguards. We'll be taking a look at the five most popular models currently on the market. As you go through each one, consider the features and characteristics of each one. This way, if you find one that matches your ideal handguard, you know that it will be the winning option for you.
A free-float handguard represents a considerable investment in time and dollars. Let's look at some of the best ones available on the market. Obviously, your choice in handguard is going to come down to your own needs–what's comfortable, what's within your budget, what features you need. Let's start by taking a look at the first AR-15 free-floating handguard on our list:
Aero Precision – AR-15/M16 Enhanced Handguards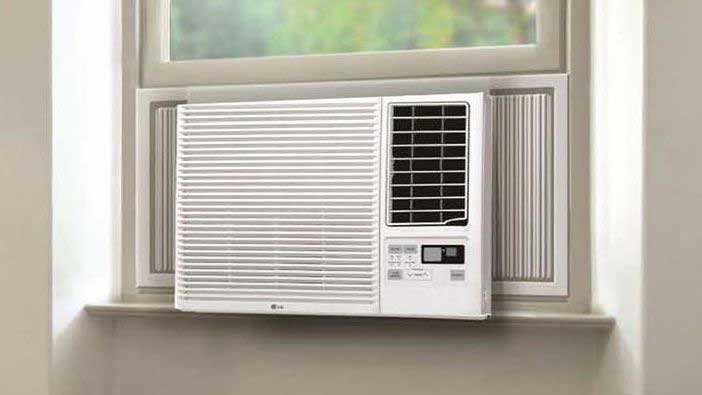 We may earn commission from purchases made from our links, at no additional cost to you
What Recent Buyers Report
New buyers of the handguard were quite happy with it. They said it considerably increased their accuracy and also kept the barrel nice and cool after an extended period of shooting. One user said it made his AR-15 rifle look intimidating and performed much better than it did before the handguard was installed.
Why it Stands Out to Us
This has a minimalistic design that keeps it as lightweight as possible, so it will not add on any additional weight once installed. Although it's lightweight, it still is tough all over and won't get scuffed up or damaged in the slightest. So if you're looking for a handguard that will be near indestructible, this could be exactly what you're looking for.
Aero offers an excellent line of AR-15 handguards ranging from 12" to 15" with both M-LOK and KeyMod functionalities. They range from about 9 to 11 ounces, depending on the size.
Who Will Use This Most
This will likely be used for general purposes. So whether you're a target shooter or a deer hunter, this will be a great handguard for you, especially if you're using the rifle for some all-day shooting or even frequent shooting if you're hunting smaller game targets.
Bottom Line
The Aero Precision AR-15/M16 Enhanced Handguard might be exactly what you're looking for if you want something that is minimal in design but heavy-duty in doing its job. If you want a handguard that keeps it cool and gives you a little bit of a boost, this might be what you'll need for your rifle.
Pros
Great grip in the hand
Fits on most AR-15 rifles
Super-durable construction
Boosts accuracy quite a bit
Keeps the barrel nice and cool
Easy to install, takes a few minutes
Plenty of room inside the handguard to accommodate a suppressor
Cons
Some fitting may be required
Some Loctite may be needed to keep the handguard secure in place
It is sometimes difficult to line up the gas tube on this model, so be extra careful during installation
STNGR HWK M-Lok Free Float Handguard 15″ – AR15/M4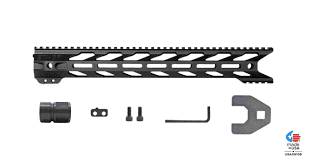 We may earn commission from purchases made from our links, at no additional cost to you
What Recent Buyers Report
The fan following of this free float handguard is undeniable. Users appreciate the solid build quality, and meticulous design of this handguard. The fit is easy, quick and perfect. Modifications are rare, and very simple if needed.
Why it Stands Out to Us
The HWK handguard is an aesthetic beauty and a rugged beast. The handguard is as user friendly and feature loaded as it can get. The rails on top and bottom improve rail estate, and the four QD points on the front and the rear eliminate the need for swivels, while offering extra attachment points.
The M-lok free float handguard does not have a timing barrel nut. Making it exceptionally simple to install, even for a newbie. The cuts significantly shed the weight of this handguard and help with cooling. The fit is solid, thanks to the anti-slide plate lock and tabs.
The handguard is available multiple lengths to suit different builds. Hence, offering ample options.
Bottom Line
The HWK M-lok free float handguard is an aptly priced, durable and useful design with several notable features. This handguard offers ample space for mounting accessories while still being lightweight enough to not tip the balance. It's significantly durable to last you the life of your AR!
Pros
Available in different lengths
Precision cut design reduces excess weight
Non-timing barrel nut for easy and quick installation
Anti-slide plate locks for a secure fit with the receiver
Full length rail and a small rail patch on the front base
M-lok compatible free float design with four QD points
Durable and lightweight construction rigorously tested to last
Cons
Cuts are slightly large for slimmer fingers
Yankee Hill Machine Co., Inc. – AR-15 Diamond Pattern Free-Float Handguards
We may earn commission from purchases made from our links, at no additional cost to you
What Recent Buyers Report
Most new buyers were quite happy with the handguard. Something that was greatly appreciated was the ability to install this easily on their AR-15 rifles in just a few minutes flat. One user said he was able to use the Picatinny rail to his advantage by customizing it with a riflescope he recently bought. Once installed, he was able to nail his next big game target that was situated some 400 yards away.
Why it Stands Out to Us
The handguard stands out as one of the most customizable handguards on the market for an AR-15. It will not only allow you to customize your rifle to your advantage, but it will do its job in keeping the barrel cool at all times. No matter how many shots you fire off or how frequently, it will stay cool every single time.
Yankee Hill's diamond pattern AR-15 handguards are a great variation on the standard free-float. The diamond patterns allow for advanced cooling and make room for several Picatinny rails.
Who Will Use This Most
This will be a great handguard to have if you're all about customizing your AR-15 to make it look good and perform its best in any given application. Don't be surprised that you'll be able to fit in many accessories to make it stand out like a beast. But don't consider it a green light for overdoing it, though.
Bottom Line
The Yankee Hill Machine Co AR-15 Diamond Pattern Free-Float Handguard might be what you'll need if you want something tough, easy to customize, and able to keep the barrel as nice and cool as possible. This might be the best handguard you'll ever invest in if you want something great for adding on additional accessories. It's also quite affordable for most budgets.
Pros
Doesn't get hot
Super-durable construction
Excellent for many applications
It allows for easy customization
Easy to install, takes a few minutes
Full, free-floated Picatinny rail system
Fits on most AR-15 rifles and upper receivers
Great value (one of the cheaper offerings on this list)
Cons
Some fitting may be required
Some of the cross slots may not line up properly
Heavy, at 13 oz for the smallest and over 16 oz for the longest handguard
4. Brigand Arms LLC – Edge Handguard Woven Carbon Fiber Lightweight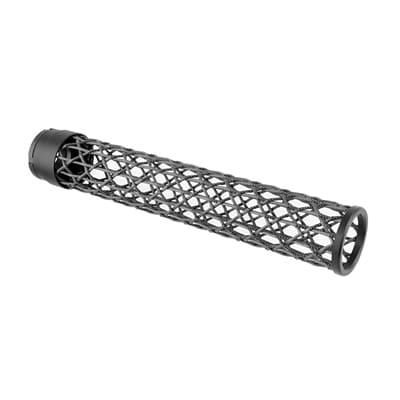 We may earn commission from purchases made from our links, at no additional cost to you
What Recent Buyers Report
Most of the new users were very happy with the handguard and said that it stood out way better compared to some of the more thicker and heavier models on the market. They said that provided excellent support for the rifle's barrel and improved their rifle's accuracy in the process. One user said that he noticed an instant change in accuracy the moment he installed this on his rifle.
Why It Stands Out To Us
This is a handguard that is lightweight and has the minimalist design to prove its worth. It's super easy to install and will definitely handle all the bumps and bangs better than handguards that are much beefier. It shows that just because it's light and minimal in design, doesn't mean its weak in the slightest.
The Brigand Arms lightweight handguards are a great carbon-fiber alternative to heavy metal handguards. It comes in 7", 9", 12.375", and 15". They are absurdly lightweight – only 3.75 ounces for the 7" to just over 5 ounces for the 15", and is surprisingly solid.
Who Would Use This Most?
This will be perfect for multiple AR-15 users that use their rifles as a dedicated hunting or target hunting rifle. It will serve as a great handguard that will not add on any weight that will make the AR-15 rifle feel like a heavy dumbbell. Plus, as long as it stays light you can still maintain perfect control over your rifle.
Bottom Line
The Brigand Arms LLC Edge Handguard may be light in weight and design. But it can deliver a high-quality performance like nothing else compared to other handguards on the market. Sometimes, it doesn't require a thick and heavy handguard that will get the job done. If you want something minimalistic, then this handguard could be right up your alley.
Pros
Really durable
Easily dissipates heat
Lightweight construction
High breathability for the barrel
Doesn't take up too much room
Excellent for various applications
Super lightweight. Doesn't feel any heavier after install
Solid, sturdy construction (Which can be a challenge with carbon-fiber handguards)
Cons
Costly
No M-LOK, Picatinny, or KeyMod functionality (unless you buy a separate Picatinny rail)
5. Midwest Industries, Inc. – AR-15 G3 M-series M-LOK Free-Float Handguards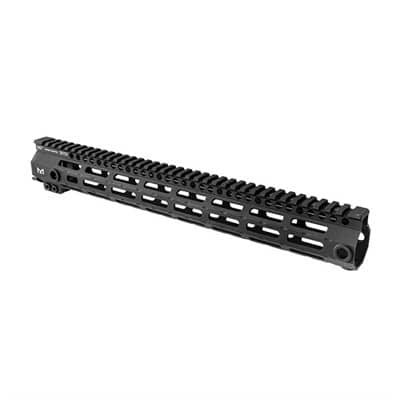 We may earn commission from purchases made from our links, at no additional cost to you
What Recent Buyers Report
New buyers found the handguard easy to use and easy to install. One user said he was able to install this without any issue in about five minutes. Once completed, he was playing around with the slots and the top rail to see what accessories he could put on. As a result, he decided to add on a scope that helped him hit his targets accurately over 300 or so yards.
Why it Stands Out to Us
The handguard has some customization options you'll most certainly want if you need to add additional accessories. For example, you'll be able to add on some additional scopes and sights that allow for a considerable boost in accuracy. Sure, the handguard might boost your accuracy a bit but it may not be enough at times. So an additional accessory to add to the top rail will suffice.
Midwest Industries G3 M-Series Handguards are an excellent option with a wide range of sizes. You can get them as small as 10.5" and as long as 18", all with M-LOK functionality. At the largest size, the handguard weighs only 12 ounces, while the smallest is just shy of 7 ounces. These are great lightweight and customizable handguards.
Who Will Use This Most
This would make an excellent handguard if you're a hunter or a target shooter that wants to beef up their AR-15 rifle with some accessories that will make it stand out as a force to be reckoned with. If you want to turn some heads at the range, it might start with a single accessory like a free-floating handguard. This one might be high atop your list if you need a handguard that will work every time you use your AR-15.
Bottom Line
The Midwest Industries Inc. AR-15 G3 M-Series M-LOK Free-Float Handguard might be exactly what you'll need if you want something lightweight, durable, and can last you quite a while. This might be one of the best accessories to ensure you can add on more if needed for better performance.
Pros
Low-profile
Wide range of sizes
M-LOK functionality
Keeps the barrel nice and cool
Easy to install, takes a few minutes
Lightweight, doesn't throw off the rifle's balance
Super-durable construction, can take on abuse and impact
Allows for easy customization for accessories like scopes, sights, etc.
Cons
Barrel nut may come loose at times
Torque design may not fit with some upper receivers
Overall fit and finish may not be the best for some users
6. Geissele Automatics LLC – AR-15 Mk14 Super Modular Rail Handguard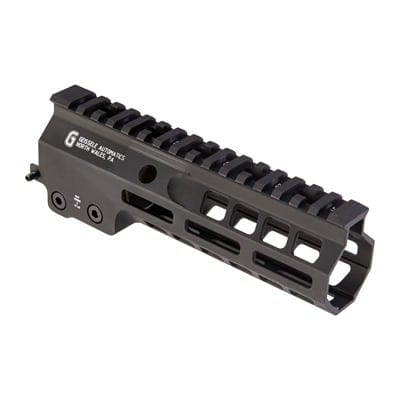 We may earn commission from purchases made from our links, at no additional cost to you
What Recent Buyers Report
One of the things that the new buyers pointed out was the handguard's top rail compatibility with most scopes and sights. One user said he was able to easily install his red dot sight quite easily. Also, new buyers were satisfied with the guard's quick ability to keep the barrel cool thanks to the series of vents provided.
Why it Stands Out to Us
This handguard is available in many different lengths, so it would be compatible with most gas systems, regardless of which one you use. Speaking of gas systems, the one included with this handguard is compatible with whatever gas block your rifle has. It will depend on which length you choose, however.
Who Will Use This Most
This will be used across a variety of purposes. So if you need a handguard that is durable and reliable, make sure you find one that is as long as your barrel (and something that will match your ideal gas system). Once installed, you can choose to leave it as-is or make some customizations to make the rifle stand out even more.
Bottom Line
The Geissele Automatics LLC AR-15 Handguard might be fitting for most AR-15 rifles. It can work pretty well with or without additional accessories. If you want a great handguard that is built to last and will give your rifle a nice boost in accuracy, this might be the handguard for you.
The Super Modular Rail Handguard is an excellent aluminum-construction handguard. It has both M-LOK functionality and a full Picatinny rail. They are relatively lightweight at 10-13 ounces, and are much lighter than other products in Geissele's handguard line.
Pros
Low-profile diameter
Fits on most AR-15 rifles easily
Both M-LOK and Picatinny functionality
Proprietary barrel nut makes it easy to install
Super-durable, can take on abuse and impact
Easy to customize, will fit most accessories like scopes and sights
Available at different lengths. and will accommodate various barrels
It allows for a small boost in accuracy without additional accessories
Cons
Check out the statement about "desert dirt coloring" for this product before choosing that option
Perks of Choosing a Free-Float Handguard
When it comes to choosing a handguard there are two types: Drop-in and free-float. This article will focus on free-float handguards. You can see our article about drop-in handguards for more information on that type.
When it comes to choosing a free-float handguard, you're gaining a huge advantage in accuracy. This is for two reasons: the first is that the handguard is fitted snugly to the barrel nut of the gun. The snug fit means less drift or play in the handguard.
The other reason is that free-float handguards better accommodate laser sights & scopes. Again, this is partly a function of the snugness of the handguard. It's also because free-float handguards offer a more snug fit for the accessories themselves.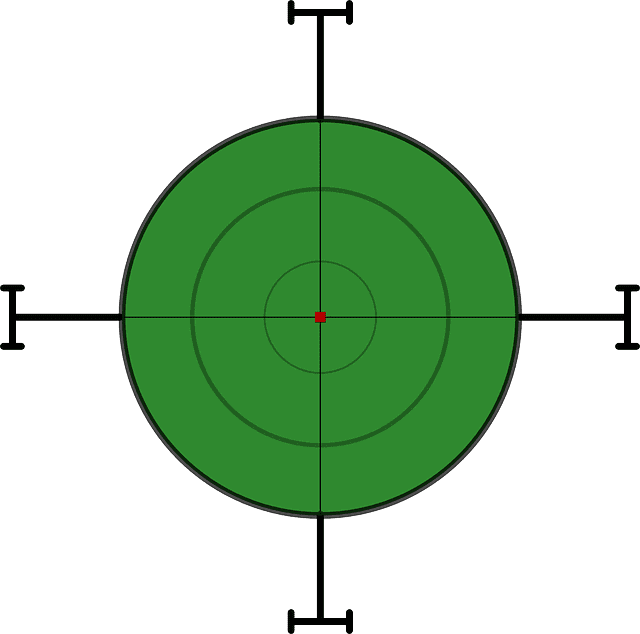 Free-float handguards can accommodate many accessories, similar to a drop-in, including optics, flashlights, forward grips, and more. In fact, free-floats often have more space and a better fit for these accessories.
It is worth noting that the accuracy does come at a price: free-float handguards tend to be heavier than their drop-in counterparts. But the weight of a free-float handguard also adds sturdiness and steadiness.
And there is the price point: free-floats are usually more expensive than drop-ins. But drop-ins encourage using multiple handguards for different needs since they are easy to switch out. With a free-float you're much more likely to rely on a single handguard that ticks all the boxes.
The other factor to consider is that installing a free-float handguard can be tricky. This may be different than what you're used to with a drop-in. A drop-in just takes a Delta ring adjustment and a few screws. Free-float guards will require quite a bit of hands-on work.
Pros and Cons of Free-Floating Handguards
If you are considering the idea of investing in a free-floating handguard, you'll need to know some of the advantages and disadvantages of them. While these are to be expected, that doesn't mean it should discourage you from getting one. Here are some of the pros and cons of using free-floating handguards:
Pros
AR-15 free-float handguards always have their share of advantages and disadvantages. The pros of owning one will make life a lot easier for you, especially if you're using your AR-15 rifle on a regular basis. Here are some of the pros you may experience with free-floating handguards.
Can Boost Accuracy
If there is one unexpected benefit you can get out of these handguards, it's accuracy. Free-floating handguards are known to act as a muzzle accessory that somehow allows for better accuracy with AR-15s. Some say these handguards inadvertently reduce some recoil, therefore making it easier to control the rifle itself. So if you're somehow shooting straighter and hitting your targets a lot better, you'll probably know why that is.
Prevents Accidental Burns From Touching The Barrel
One of the chief reasons these handguards exist is to prevent you from making the mistake of touching a hot barrel, especially if you're going through an extended period of shooting (i.e.–target practice or competitive shooting). Touching a hot barrel may cause serious burns, even if it's by complete accident.
Keeps the Barrel Cool
As mentioned, the barrel tends to get hot fairly quickly and it can stay that way for a long time if you're getting done with an extended shooting session. However, if you install a free-floating handguard on your AR-15 rifle, there's a good chance that the barrel will cool off rather quickly than a barrel that doesn't have a handguard installed.
Cons
The cons of owning a free-float handguard should not discourage you from getting one. These are simply some areas where they fall short compared to some other handguards. Here are some of the cons you need to know:
May Be Slightly Expensive
If you're on a budget, you can probably still find a great free-floating handguard to fit your budget. However, they are more expensive, in general, than the regular handguards available for your AR-15 rifle. If you're willing to spend the extra cash, then a free-floating handguard might be something you'll want.
May Be a Little Heavier
Free-floating handguards are also a little heavier than standard handguards. You may be adding on a little bit more weight once you have installed the handguard on the rifle itself. However, the good news is that it won't make your AR-15 rifle feel like a one-ton rifle when you're carrying it around.
How Hard is it to Install a Free-Float Handguard?
Installing a free-float handguard is a very hands-on process. If you're already comfortable dismantling your AR-15, it shouldn't be too complicated. If you're new to the gunsmithing game, installing a new handguard is a great way to learn and get comfortable with your AR-15.
First, I'd recommend watching one of the many free-float installation videos online. Of the ones I've seen, the Brownells video seems the best, to me.
Before you start, always follow standard safety procedures: Make sure there is no clip and the chamber is empty before working on your gun.
Some tools you need before you start your installation will be a Brownells AR-15/M16 combination wrench, a vise, padded vise jaws (or an upper receiver vice block), a cup-tip punch, a hammer, a barrel nut wrench, and a 1/2″ drive torque wrench rated for 20-100 pounds. For an idea of some other useful tools, watch the Brownells video. You can also read our article on handguard removal tools.
To prepare your AR-15 for the installation of your free-float handguard, do the following:
Basic safety procedures before beginning
Remove the old handguard
Remove the flash hider if you have one
Remove the lower receiver
Remove the pins from the front sight (a front sight block is useful here) and remove the front sight
Remove the gas tube
Clamp the upper receiver in the vice using a receiver clamp or padded clamps
Remove the Delta ring assembly using the AR-15 combination wrench, as well as the arm retainer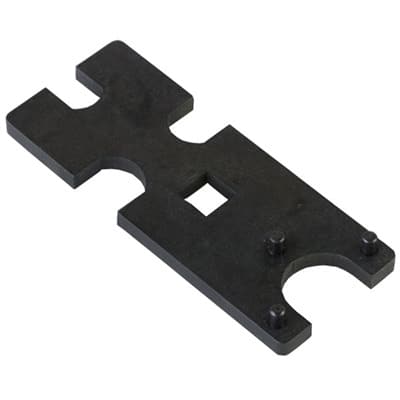 To install your new free-float handguard, place the upper assembly in the vice:
Install the tube barrel nut where the Delta ring was before
Make sure the barrel nut is aligned, then insert the gas tube
Thread on the free-float tube
Line up the gas tube on the new front sight tower gas block, then insert the retaining pin
Remove the upper assembly from the vice and reinsert the other retaining pins
Reinstall the flash suppressor
Reinstall the lower assembly
Conclusion
All in all, a new free-float handguard is a great investment. It may seem intimidating trying to install it and the price tag can be off-putting. But think of it instead, as an opportunity to learn a little bit more about your AR-15. It's an investment in a solid piece of long-term equipment.
Keep in mind my advice about installation and selection, and you'll see improvement in your accuracy without a doubt. If you don't find exactly what you're looking for on this list, there are hundreds of other options. But keep this guide in mind when you start wading through them!