The Mossberg 500 has been the favorite shotgun for the U.S Military, Law Enforcement, and its citizens for more than six decades now. The original concept was further modified into many variants with slightly different features and serving different purposes. An upgraded version of the Mossberg 500 is the 590 which has a shorter stock and a longer magazine tube.
Although these shotguns are amazing as they are right out of the box, sometimes you may want to upgrade them to serve a better purpose. This review will introduce you to the most relevant and best accessories for your Mossberg 500/590, along with their pros and cons.
At a Glance: Our Top Picks for Mossberg 500/590 Accessories And Upgrades
Comparison of the Best Mossberg 500/590 Upgrades
IMAGE
PRODUCT

Comes with a Forend kit
Adaptable with Mossberg 500 and 590 models
Comes with a polymer hand wrench for installation and adjustment purposes

View Latest Price →

Easy to install
Made from polymer
Fits best with a Mossberg 500/590

View Latest Price →

Lightweight
Comes with a blue finish
Compatible with Mossberg 500 and 590s

View Latest Price →

Fully adjustable sling
High-quality elastic nylon webbing
15 small pockets for shotgun rounds

View Latest Price →

Easy to install
Made from black rubber
Fits with most Mossberg 500 and 590 stocks

View Latest Price →

Blued, non-reflective finish
Allows for tight shooting patterns
Designed for reduced recoil and muzzle jump

View Latest Price →
What to Watch For When Buying Mossberg 500/590 Accessories
Before you dive into the details of Mossberg 500/590 accessories, it is better to understand some scenarios and considerations to make the right choice.
This Section Written By: Brian Belko
Expert Author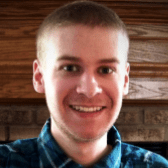 Brian is an experienced freelance writer and technical writer who has previously written for publications such as Wide Open Spaces, Bigfoot Gun Belts, Alien Gear Holsters, and Kampgrounds of America. He brings both a passion for writing and a love of the outdoors to his published content.

Aside from writing and the outdoors, Brian enjoys gardening, being a co-host on The Nostalgia Blast Podcast, and learning to code.
Compatibility & Ease of Installation
The first thing to look out for is compatibility of an accessory or upgrade with your shotgun. Some accessories feature a universal fit design and they work with most models. Whereas some of them can be very designed specific and you will have to watch out for the perfect fit. For example, not all accessories for the Mossberg 500 will fit the 590 (like the stock). Plus, some accessories (like sights or rails) are universal for both these shotguns.
Another factor to consider is the ease of installation of the accessory. If mounting it requires too much modification or permanent changes to the shotgun, you must be heedful and sure about adding it. Those accessories that can be added or removed easily are the best.
Does it Impede Normal Function?
Some accessories can hinder the normal function of the shotgun and may require mounting or dismounting very often. For example, adding a long magazine tube that sticks too far out from the muzzle will certainly deter the easy handling of the weapon.
Solving Your Intended Purpose
I understand that sometimes you will find accessories that will be just 'too cool' to not have on your Mossberg 500/590. For example, having a longer mag tube that holds a few more shells is good for the range for civilians, but is it really useful and appropriate for your intended purpose.
Since the Mossberg 500 is a very common home defense shotgun, and it is also widely used by defense personnel. It is quite obvious that you should not overburden it with accessories.
Legal Implications
Pump action shotguns are mostly legal to use and don't have any stringent federal legal restrictions attached to them. Although, your local state laws may discourage the use of certain accessories like folding stocks or high capacity magazines. So you must check your local laws, especially if you are making some permanent modifications to your shotguns. Plus, do not cut down your barrel length under 18 inches, as it will be considered a sawed-off shotgun.
Mossberg 500/590 Accessory Review
As mentioned, we chose eight accessories and upgrades for each part of the Mossberg 500/590. Before we introduce our top choice, we'll briefly discuss why each part is important. If you're considering upgrades for an existing Mossberg or need new accessories for the one you are currently building, these are the options that we believe will serve you best.
Bear in mind that you don't have to choose these because we said so. If you find something that fits better with your needs and preferences, we won't fuss. That said, we hope you'll enjoy the information we've compiled about these upgrades before moving on to something else.
Stocks
We'll begin by discussing the importance of a stock. Why is it such an important part of a Mossberg 500/590? The stock is designed to provide structural support for the gun. More specifically, this supports the barrel and firing mechanisms; a well-made stock will ensure that the shooter can firmly brace the gun while using it. Proper bracing of a gun will reduce the amount of muzzle rise that occurs due to recoil.
Magpul – Mossberg 500 SGA Buttstock
We may earn commission from purchases made from our links, at no additional cost to you
The Magpul brand Mossberg 500 SGA Buttstock certainly deserves the honor of being named best stock on the market. Not only is it adaptable with 500 models, but it will also work with 590 models.
This is designed to be a customizable stock that will allow the user to adjust to their individual needs; even Magpul knows that no size will fit all. At least, when we think about a customizable stock, that's the conclusion we arrive at. The M-Lok Forend is lightweight and also adaptable with 500 and 590 models that have 7 ⅝" action tube assemblies.
If you're looking for a stock that will better support your current Mossberg or if you need one for your building project, we highly recommend the Magpul Mossberg 500 SGA Buttstock for its adaptability and ability to customize to fit the exact needs of the shooter.
Bottom Line
One of the greatest features of this stock and part of what makes it the best is its customizability. This is excellent for those who want a shorter reach, such as female shooters. Plus, you'll have no trouble making sure that the stock will adapt with your Mossberg, regardless if it is a 500 or a 590. It is for these reasons that we choose the Magpul as the best available stock. For every "size" that fits every shooter, this is the stock to have.
Pros
Improved ergonomics
Buttstock is very easy to install
Makes the gun a lot more fun to shoot
Cons
Won't fit a Mossberg 500 with a 6 ½" action tube assembly
Some have complained about receiving the wrong sized Allen key for the stock
Sights
The importance of a sight on a Mossberg can be summed up in one word: accuracy. No gun will ever be effective if it lacks the ability to hit targets with excellent precision and accuracy. Most factory or stock sights won't always serve you well. So, finding a sight that will ensure better aim, better precision, and better accuracy is key when upgrading or building a Mossberg 500/590.
TRUGLO Muzzle-Brite Xtreme with Ghost Universal Sight
No products found.
We may earn commission from purchases made from our links, at no additional cost to you
Taking home the honor for Best Sight for a Mossberg 500/590 is the TRUGLO Muzzle-Brite Xtreme with Ghost Universal Sight. This is a CNC-machined sight that comes with both front end and back end sights. These come with red and green colored lights to ensure that your sight is much sharper in color compared to factory or stock grade sights that are bland and lack color.
Regardless of whether you use a red or green color, your ability to hit your targets with such accuracy and precision will be upgraded considerably. If you're looking for a sight that can be easy to adjust for the sake of windage and elevation, the TRUGLO is your choice. This comes with hardware that will allow you to easily install the sight on your Mossberg.
If you're building a Mossberg, the superior precision and accuracy offered by this sight will serve you well. The same goes if you're looking for a good upgrade or replacement sight for your currently existing Mossberg. The red or green lights are perfect for a sight, especially for those who have failing eyesight.
Bottom Line
There's a reason why we chose the TruGlo sight over all the others on the market. Yes, even the ones that have tritium included. The TruGlo has a bright enough light to ensure that you're able to see the sights, which will, in turn, provide you with the best aim possible.
While tritium will do its job effectively, the added light will aid the eyesight of older shooters. Just because your eyesight is getting worse doesn't mean that there isn't a sight out there that can help you. At the same time, this sight is the one you want as the ultimate upgrade from stock iron sights.
Pros
Very easy to install and use
Best designed for muzzleloading rifles and Mossberg 500 and 590s
Some users have raved that they can't miss their target with this sight
Cons
Some have complained about the screws not fitting the barrel
Some users would like the adjustments to be a little bit finer tuned
One reviewer complained about the sight not fitting their Mossberg 500
Barrels
Without a barrel, obviously, your gun won't work. Without a great barrel, the rounds you fire off won't have the best velocity. At the same time, ideal barrel length will depend on the overall velocity of your shot. Longer barrels will produce a higher velocity compared to guns with shorter barrels. That's why a good long barrel for your Mossberg 500 or 590 is one of the most important things to have. This is important to keep in mind when you're building one.
Mossberg – Barrel, 20″
We may earn commission from purchases made from our links, at no additional cost to you
For the best Mossberg barrel, we've chosen a Mossberg 20-inch barrel. This will fit a Mossberg 500 or 590. Whether you're using a Mossberg for hunting or for home defense, this barrel will serve you reliably and effectively.
In addition to being able to handle Mossbergs that can hold eight rounds (or 13 rounds if you're using mini-slugs), this barrel is long enough to support impressive shot velocity. It is crafted from heat-shielded materials and is designed to be resistant to rust and corrosion, so this barrel will last you a long time if you clean it on a regular basis.
This barrel will also work with most sights (front sights in particular). Of course, if you're looking for the best Mossberg sight, you should have an idea of which one to get by now.
Bottom Line
The Mossberg 20″ barrel is recommended as our choice because it is the perfect length you'll want in a barrel, assuming that you hold the velocity of your shots to a high standard. Velocity makes a significant difference in terms of timing. You want to hit your shot exactly where you want it.
If the velocity of your shot is slightly slower, it may not hit your target in the intended area. It may be a little off, but this may not be a problem if you're hunting. So long as you pull off a good kill shot, a tiny amount of velocity lost usually isn't a big deal.
Pros
Easy to install
Excellent for hunting and home defense usage
The perfect replacement for stock or factory barrels
Cons
Some have complained about it not being Parkerized for added durability
Pistol Grips
If you want something that will give you the maximum amount of grip, then you'll need a pistol grip for your Mossberg. These types of grips are proven to help you keep control of your gun, even if your palms are sweaty or if you're shooting in wet weather conditions.
At the same time, you want to prevent yourself from accidentally dropping your Mossberg on the ground. What better kind of grip to have than a pistol grip? Before you say anything else, we should mention that it's not unusual to have a pistol grip on a shotgun.
Mossberg Flex Synthetic Pistol Grip Black for Flex 500/590
We may earn commission from purchases made from our links, at no additional cost to you
Our top choice for best pistol grip goes to the Mossberg Flex Synthetic Pistol Grip for 500/590. Made from polymer and finished in black, this grip will give your Mossberg that aesthetically pleasing yet rugged look. In order for this to be used, you're going to need a flex stock adapter.
We recommend finding one that will best fit a Mossberg 500/590 before you make a purchase. This is an easy to install pistol grip, so if you have a lack of gunsmithing skills, you can breathe a sigh of relief knowing that it won't be too difficult of an install.
Bottom Line
Simply put, you probably won't find a good grip quite like this one for your Mossberg. Polymer is an excellent material to have when you want a grip that won't let you down in situations where you need your gun the most, including home defense and competitive shooting situations.
Being able to have complete control over your Mossberg is key when you fire each shot. Lack of control will throw your shot off course. So, if you're looking for a good grip that will absorb a good deal of recoil and allows you to maintain control of your Mossberg when your life or the competition is on the line, you'll definitely want to consider this Mossberg grip.
Pros
Fits perfectly on most Mossberg 500s
Improved control over your gun during recoil
A solid, durable grip that will work especially in wet conditions or when your hands sweat
Cons
Some have complained about this not being ergonomically friendly
One reviewer complained about it being a little too small for their gun
Some users would like the grip to be rubberized, in order to absorb a bit more recoil
Heat Shields
The importance of a heat shield goes far beyond giving your Mossberg an intimidating look; it is designed to ensure that your hand doesn't burn when you touch the barrel. After firing off many rounds with your Mossberg 500/590, your barrel will become very hot.
Sometimes, shooters can accidentally grab the barrel by mistake, burning their hand as a result. Such unfortunate incidents happen every day. So, we've decided to choose the best heat shield for you in the hopes that we can help you avoid such an outcome.
Mossberg Heat Shield for Model 500/590
We may earn commission from purchases made from our links, at no additional cost to you
Our choice for the best heat shield comes to us from none other than Mossberg themselves. Obviously, this product will fit all 500 and 590 models. It is easy to install and will function just fine with a Mossberg that has either an 18.5 or 20-inch barrel.
The Mossberg heat shield will not only protect your hands from burning from a hot barrel, but it will also give your barrel the appearance of a tactical-style rifle. If you properly mount this onto your gun, you'll have no problems with it sliding and shifting.
Bottom Line
Unless you can find a better heat shield for your Mossberg 500 or 590, this is perhaps the best on the market. Whether you're building a Mossberg or upgrading an existing one, it's important to include a heat shield to it.
Some folks say that you don't have to install a heat shield on your gun. In my experience, even veteran shooters forget to handle their firearms properly at times. When that happens, we pay the price for it. To prevent such harm from befalling you, we strongly encourage that you install a heat shield. You're unlikely to find a better and more effective heat shield than the Mossberg.
Pros
Fits perfectly and easy to install
Gives your gun an intimidating tactical look
Holed-designs perfect for preventing gas from blowing back in your face
Cons
While it is generally considered to be easy to install, some claim to have struggled with the installation process
Slings
Why do you need a sling for your Mossberg? To carry it on your back, of course! This is a key accessory to have if you don't feel like carrying around your Mossberg out in the field all day long. It's practically inevitable that there will come a time when you need your hands. So, wearing your gun in a sling will give you an opportunity to allow hands-free carrying.
This is also excellent to have if you use your Mossberg for competitive shooting purposes. It will allow you a quicker draw time without ever having to worry about fumbling or dropping your gun. So long as it's secured on your shoulder, you should be good to go. Your sling will also serve as the perfect supplementary storage unit for any additional shells you may have on you.
Now, here's our best choice for a sling that will fit your Mossberg 500 or 590 perfectly:
Blackhawk Black Shotgun Sling
We may earn commission from purchases made from our links, at no additional cost to you
Our best choice for a sling that will match perfectly with your Mossberg is the Blackhawk Shotgun Sling. First off, you'll notice that it has shell pockets that will hold extra ammo. You'll be able to carry with you 15 additional shells.
You can fully adjust this sling so that it fits snug and perfect. Never again will you have to worry about the sling slipping off your shoulders and causing your rifle to fall on the ground. To ensure the best in durability, this sling is made with high-quality nylon. The spring hooks will attach to any sling swivels.
So, if you're looking for a decent looking sling that won't slip and won't let you down, the Blackhawk is no doubt the perfect choice. Even better, it's good to have something that will allow you to carry shells, given that your pocket probably isn't the best place to store your shells.
Bottom Line
One of the major features that stuck out with this sling is its ability to adjust according to a shooter's own personal needs and comfort. This is obviously not a one size fits all sling. Whether you're tall or short, skinny or overweight, you will find a way for this sling to fit you perfectly while you're out and about with your Mossberg.
Pros
Great for its intended purpose
Fits people of almost every size
Shells stay nice and secure in their pockets
Cons
One reviewer complained about the latches being a little chunky
Some have complained about the sling not being as easily adjustable as they thought
Some have complained about the sling being a little too heavy when fully loaded with shells
Recoil Pads
The purpose of a recoil pad is to lessen the impact of the buttstock hitting your shoulder as your rifle is recoiling. Without one, it may hit your shoulder pretty hard. At the same time, a recoil pad should be able to help you absorb the recoil much more effectively and in turn, allow you greater control over your Mossberg. Not only that, but this will also reduce the amount of muzzle rise that is associated with recoil. Here's the recoil pad that we've chosen as the best for your Mossberg 500 or 590:
Mossberg Flex Recoil Pad Black Rubber
We may earn commission from purchases made from our links, at no additional cost to you
Our choice for best recoil pad goes to none other than the Mossberg Flex Recoil Pad. This is an interchangeable pad that is easy to install on your Mossberg 500 or 590. Plus, with one press of a button on your stock, you'll be able to attach it or detach it to your stock. This recoil pad is made from black rubber, so it will have the ability to absorb a good deal of shock that is produced from recoil.
Bottom Line
No Mossberg is complete without having a recoil pad added to it. And we couldn't find anything that stacks up when absorbing recoil and giving you a maximum amount of control over your gun. Since it's made from rubber, the amount of shock it has the ability to absorb is ridiculous.
To top it off, it's easy to install and uninstall. So, you can be able to attach it on the fly if you feel like you have less control over your gun without it. With that in mind, you might want to consider this your best option in terms of a recoil pad.
Pros
Easy to install
Fits with Mossberg 500 and 590 stocks
Muzzle Brakes
The purpose of a muzzle brake (or a recoil compensator) is designed to reduce the amount of recoil on your gun, give you control over your gun, and prevent muzzle rise that comes standard with recoil. There are good muzzle brakes on the market, but this is a truly great one. The better you can control your gun using a muzzle brake, the better the brake itself is.
Carlsons – Long Beard Turkey Choke Tubes
We may earn commission from purchases made from our links, at no additional cost to you
Our best muzzle brake for the Mossberg 500 or 590 comes to use from Carlsons. The Long Beard Turkey Choke Tube is designed to produce the best shooting patterns when you're firing your Mossberg. If you want the tightest shooting groups and longest downrange possible for your Mossberg, you'd be crazy to pass up on a muzzle brake like this.
This is the perfect muzzle brake for those who use their Mossberg for hunting purposes. While it is mostly designed for turkey hunters, it wouldn't hurt just to give it a whirl while you're out hunting for partridge or small game. This is designed to reduce recoil and muzzle jump and is finished with a non-reflective blued finish for rust and corrosion resistance.
Bottom Line
While this is designed to be a muzzle brake for turkey and small game hunters, this is the best one we can come up with for a Mossberg 500 or 590, due to its ability to provide you with the tightest shot groupings that a Mossberg-compatible muzzle brake can offer.
Even for distances like 15, 30, or even 50 yards, your jaw will drop in amazement based on the performance alone. We hope that this will allow you greater control over your Mossberg and won't move side to side or jump at the muzzle at every shot.
Pros
Perfect for turkey hunting
Very effective when hitting targets from 15 to 35 yards out
Tight patterns at various distances. Mostly from 30 to 50 yards out
Cons
May not fit on some Mossbergs
Conclusion
We've chosen the best Mossberg 500/590 accessories and upgrades that we believe are the best on the market. While these are based on our opinions, you might find an accessory that may be better for you. Regardless, we hope you enjoy your Mossberg 500 or 590 for whatever you intend to use it for.